Almost everyone is obsessed with Sol de Janeiro Brazilian Bum Bum Cream, but we're eager to compare this popular cream to others within its own line. How exactly does the Bum Bum Cream compare to the Coco Cabana Cream?
In this article, we will go over their similarities, differences, and what makes them worth spending so much money on? $48 for 240ML is extremely expensive for a body product, so what makes them so worthy?
How Similar are the Brazilian Bum Bum Cream and Coco Cabana Body Cream?
Both the Bum Bum Brazilian and Coco Cabana are super hydrating and moisturizing. They're extremely fast absorbing which don't leave behind any sticky residue and greasy feeling. You can use these creams on various parts of your body including arms, body, legs, and wherever necessary. The results? Your skin will feel extra soft and the cream will not stick to your clothes. 
On top of that, both the creams are vegan-friendly and cruelty-free. We love that each ingredient used in all of Sol de Janeiro's products are sustainably sourced, and that they are free of paraben and gluten. Better yet, their packaging is made of recyclable materials. 
Price wise, both the Brazilian Bum Bum Cream and Coco Cabana Body Cream cost the same—$48 per 240ml, $22 per 75ml, and $10 per 25 ml. A little of the product goes a long way, so even when you use it daily, a full size jar can still last up to several months.
What are the Differences Between the Brazilian Bum Bum Cream and Coco Cabana Body Cream?
a) Scent & Texture
Sol de Janeiro Brazilian Bum Bum Cream features an addictive warm, salted caramel, pistachio, vanilla scent, which faintly lingers even after long hours of wear. This cream comes with a luxuriously thick, creamy texture. To spread the product easily, you can apply a few dots of the cream onto your body and massage them with both hands rather than putting a generous amount of it to one area and rubbing it afterward. Here's a tip: use this in the winter to prevent dry, cracked skin and in the summer for dry, sun exposed skin.
The Coco Cabana Body Cream on the other hand, boasts a soft, coconut cream, tropical orchid, toasted praline scent. However, its scent isn't as long-lasting as the Brazilian Bum Bum counterpart. This pick comes in the form of gel cream. Think of it like a water cream moisturizer for your body. It feels extremely lightweight on the skin and isn't as heavy as Bum Bum Cream. The lighter consistency makes it perfect for use under warm and humid weather.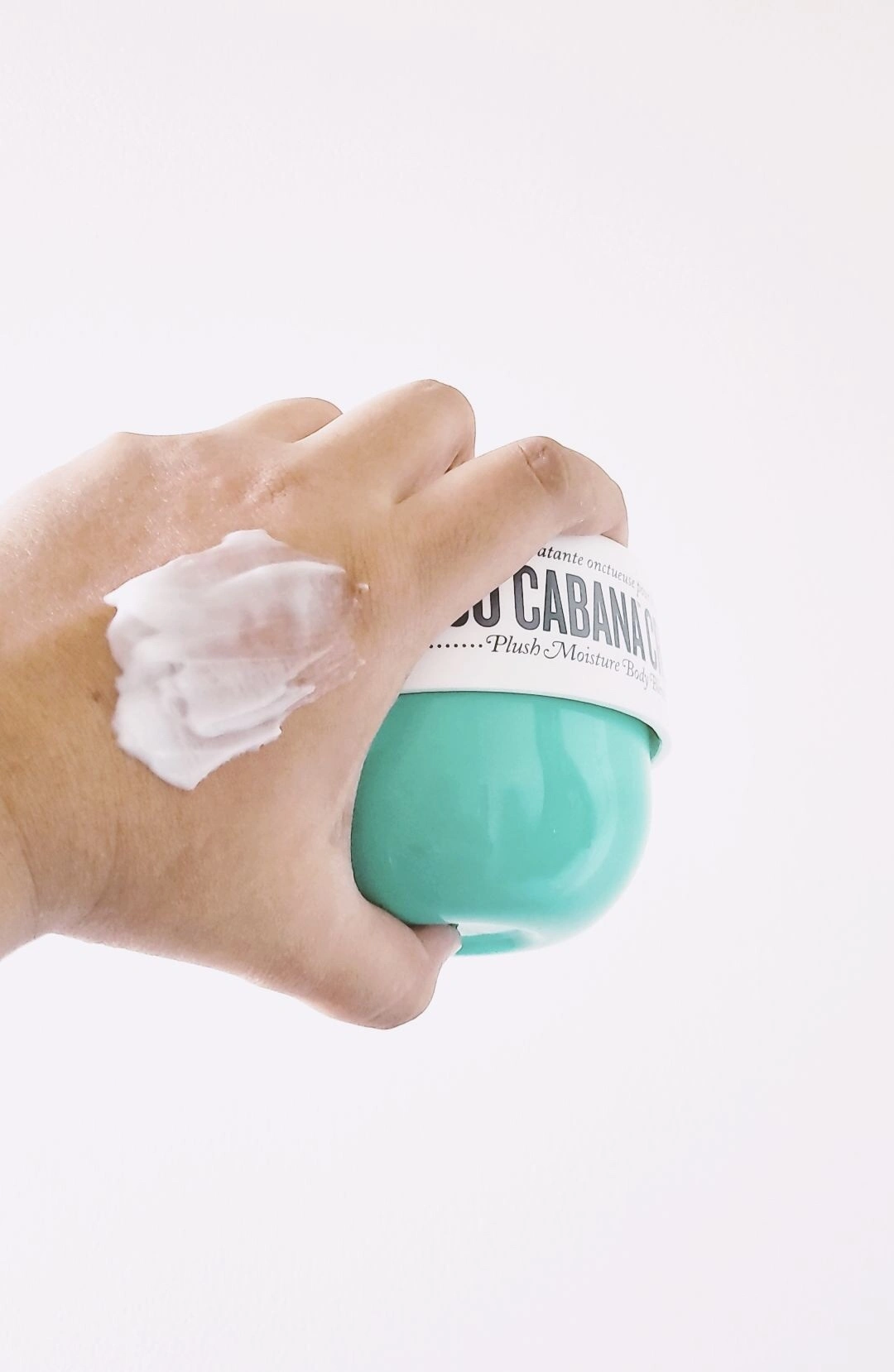 b) Key Ingredients & Function
Sol de Janeiro Brazilian Bum Bum Cream is formulated with a caffeine-rich guaraná extract that improves skin texture by stimulating microcirculation, which reduces the appearance of cellulite. It also consists of cupuaçu butter that will restore skin elasticity and lock in moisture. It also comes with coconut oil that acts as a fast-absorbing hydrator, and selenium-rich Brazil nut oil that combats free radicals and supports skin's natural defenses. That's not all, this formula also boasts antioxidant-packed açaí oil that protects the skin from environmental stressors.
Though both are mostly formulated with the same ingredients—guaraná extract, cupuaçu butter, coconut oil and açaí oil—the Coco Cabana Cream also consists of the brand's patented CocoSugar Blend which imparts 72 hours long hydration
The Final Combat
So which one should you opt for? First of all, there's no fixed answer. While the two promise intense moisturizing effects, we discovered that the Brazilian Bum Bum does better in moisturizing and hydrating the skin than the Coco Cabana. Scent and fragrance wise, the gorgeous aroma of both of these creams will leave you feeling sun-kissed and luxurious for quite a period of time, except Brazilian Bum Bum's is longer-lasting. 
All in all, we find both of these products are still worth the splurge if you're obsessed with scented body creams.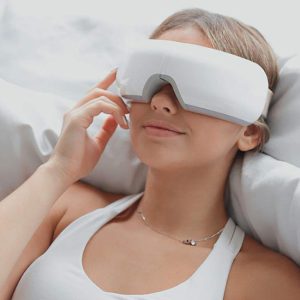 Skin Care
Editor's Choice Worxvell Eye Massager Latest price 2nd Best Choice SereneLife Eye Massager Latest price
Read More
Subscribe to our newsletter