Whether you're an expert or not, you know it's important to put sufficient care for your body as it is for your face. Wanting to have your aging skin stayed hydrated or to prevent moisture loss can be a rather difficult task due to the variety of options out there, but only a few can cater to your needs. 
The Sol de Janeiro Coco Cabana Cream claims to treat dry skin with up to 72 hours of intense hydration, resulting in smooth and moisture-rich skin. The brand also promises soft and touchable skin after each use.
As usual, we want to find out if these claims are true, so we decided to put Sol de Janeiro Coco Cabana Cream to test. Here's what we discovered. 
How We Tested Coco Cabana Cream
One of the members on our team has always suffered from perpetual dryness on her skin and we wanted to see if the Coco Cabana Cream could help alleviate this problem. She proceeded to use the cream in place of her regular moisturizer.
How to Use Coco Cabana Cream to Its Full Potential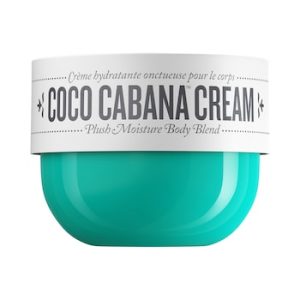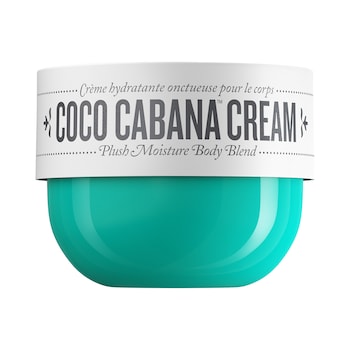 We applied Coco Cabana Cream all over our body and found that the thick-textured cream absorbed fairly quickly. In general, body creams are more moisturizng compared to body lotions because the former is formulated with a lower percentage of water and a higher percentage of oil, making them more hydrating. Nonetheless, both can be used for similar purposes. 
Applied once to twice daily, we love that the cream left our skin feeling moisturized all day long so we didn't have to bother reapplying it later.
If you have dry, dehydrated skin, we suggest that you apply the Coco Cabana Cream once you step out from the shower before you even towel dry. Having an occlusive body cream on the top layer of your skin will help lock in moisture and the body cream to absorb more effectively. 
What are the Benefits of Coco Cabana Cream?
Sol de Janeiro claims their Coco Cabana Cream to be the most moisturizing body cream on the market. This product is infused with high-quality ingredients sourced from Brazil, including the ultra nurturing coconut oil to soften and condition the skin; the antioxidant rich açaí fruit oil as antioxidants to protect the skin from environmental aggressors; and finally, the nourishing cupuaçu seed butter to lock in moisture and support skin's natural elasticity.
On top of that, it heightens skin hydration for a good 72 hours. The high performing oils and the CocoSugar Blend included in the cream can also deliver healthier skin with continued pampering. 
What does Coco Cabana Cream Do?
We thought Coco Cabana Cream to be moisturizing, this is especially if you have dry skin. Despite its smooth, thick consistency, this lotion can still be absorbed rather quickly. With that being said, we did notice a slightly sticky residue on our skin after drying. 
We are obsessed with the long-lasting effects of this product, thereby eliminating the need to reapply. It makes your skin soft for hours after application. That said, we felt it didn't actually keep our skin moisturized for longer periods of time.
What does Coco Cabana Cream Smell Like?
The scent is what made us fall head over heels with this cream. Their main standout feature is the deliciously sophisticated coconut scent, but it also comes with a sweet undertone. Other scents include warm vanilla, tropical orchid, creamy sandalwood and toasted praline. Better yet, the smell can last the whole day. 
Is Coco Cabana Cream Vegan-Friendly and Cruelty-Free?
Just like any other product from Sol de Janeiro, the Coco Cabana Cream is cruelty-free and vegan. Apart from being sustainably sourced, we're glad to find out that it's also paraben and gluten free, and is packed in recyclable materials. Those coveting a clean formula will appreciate this product as much as we do. 
How Much Is Coco Cabana Cream?
This moisturizer is retail for $48 per 240ml, $22 per 75ml, and $10 per 25ml. We consider its price mid-range, and while it's comparable to a few other body creams in the same price range, it's still pricier for the amount of product you receive. 
What We Like and Dislike About the Sol De Janeiro Coco Cabana Cream
Pros
Sol de Janeiro Coco Cabana Cream delivers instant and lasting hydration. Many users experienced increased moisturization. We also love that its coconut fragrance is able to last for hours post-application. Some users even found it gentle on their sensitive skin. 
Cons
While many are obsessed with the fragrance of this body cream, some claim they could be better off without it. If you prefer scented body creams, this still makes a great pick.
Furthermore, some users reported a slightly sticky, tacky residue after it dried off, which is also one of our experiences. Despite being marketed as Sol de Janeiro's most moisturizing body creams, we still found Coco Cabana Cream's consistency and absorption to be rather off when compared to the Bum Bum Cream. 
Our Final Verdict: Is Sol de Janeiro's Coco Cabana Cream Worth Trying?
While it is a rich, moisturizing body cream, we didn't find the claims of other benefits to be valid after it was tested daily. Having said that, if you don't mind splurging a little on your body cream, the gorgeous aroma of Coco Cabana Cream will leave you feeling sun-kissed and luxurious the whole day!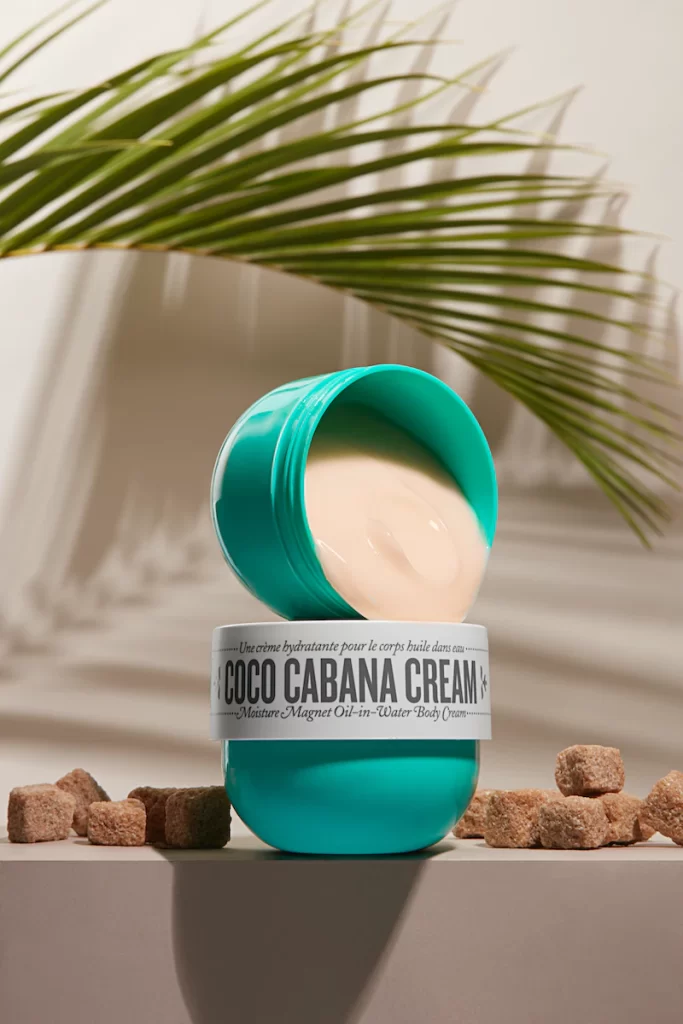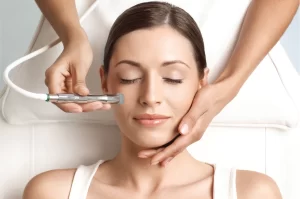 Skin Care
Editor's Choice Microderm Glo Mini Diamond Microdermabrasion and Suction Tool Latest price 2nd Best Choice
Read More
Subscribe to our newsletter