Beauty Signal Lab is a reader-supported site. Purchases made through links may earn a commission. Learn more.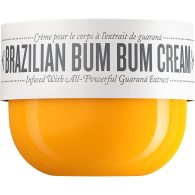 Sol de Janeiro Brazilian Bum Bum Cream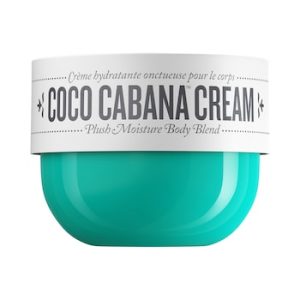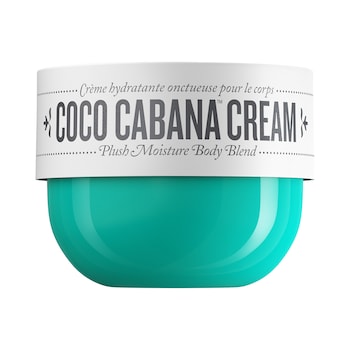 Sol de Janeiro Coco Cabana Cream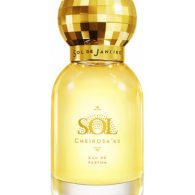 Sol de Janeiro Cheirosa ' 62 Eau De Parfum
If you're on social media, you've probably heard of or seen Sol de Janeiro's highly raved Bum Bum Cream all over your feed. It's the iconic product that hurtled the brand straight into consumer spotlight, and not just because of the cool, catchy name.
Today, Sol de Janeiro's entire collection tops the wishlist of editors, A-listers and beauty geeks across the globe. Along with the captivating packaging, skin-loving formulas and pleasant scents, the body care range actually lives up to its name.
If you're ready to add a taste of Brazil to your beauty regime, then check out our list of the best Sol de Janeiro products below.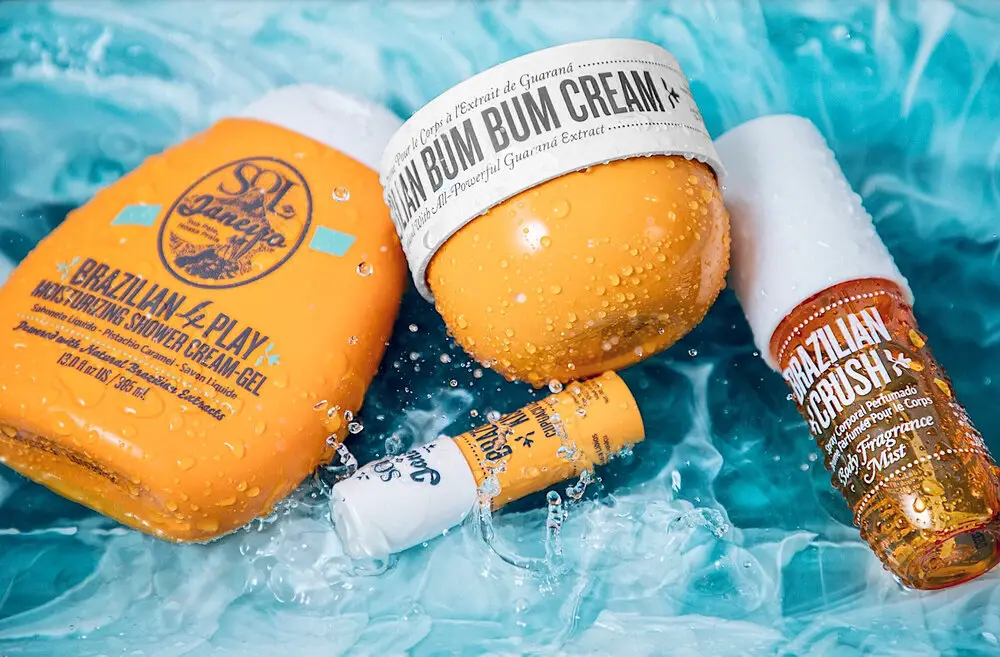 Best Sol de Janeiro Bum Bum Range's Products You Should Invest In
Pronounced 'boom boom', the iconic Bum Bum range is what put Sol de Janeiro on the skin care map. Although we were first attracted by its eye-catching name, we quickly moved our obsession to the brand's gorgeous aromas, velvety textures and endless skin care benefits. 
The Brazilian body care brand transports the soothing potential of the expansive Amazon Rainforest to your skin care selection, utilising the nourishment of unique ingredients such as cupuaçu butter, caffeine, and guarana.
Elevate the scent, appearance and touch of your skin with the deluxe collection, combining aromatic and skin-loving ingredients to achieve a flawless finish. It's the key to unlock hydrated, smooth and revitalised skin.
1. Sol de Janeiro Brazilian Bum Bum Cream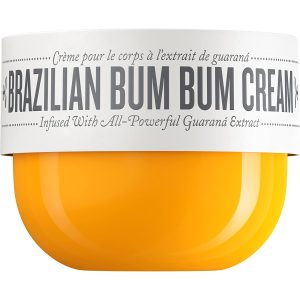 This is what sent the brand flying to the spotlight, and whilst the catchy name—Bum Bum Cream—makes it easily distinguishable in your cart, it's the abundance of enriching ingredients that keep us returning for more. This finely scented body cream is specially designed to firm, tighten and smooth your bum. Infused with special ingredients: guaraná,  coconut oil, acai and cupuacu butter, the luscious lotion gives your bum a boost to make it look extra peachy. 
Pistachio, salted caramel and vanilla scented firming body cream.
2. Sol de Janeiro Bum Bum Body Scrub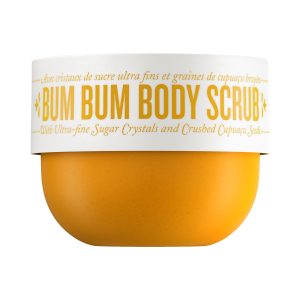 Enjoy the softest of skin with this gentle exfoliating scrub by Sol de Janeiro. Microbead-free and cruelty-free, the brand's highly raved body scrub is enriched with powerful skincare ingredients to deliver a radiant complexion with a healthy glow. Bask in your beach body that you can boast about throughout the year, exuding a summer shine even in cold, winter months. As much as you love a smooth complexion, the main standout feature of this nourishing scrub lies in the amazing aroma: a combination of vanilla, salted caramel, jasmine petals, and pistachio for a dreamy scent.
Check out 15 other body scrubs for lightening skin we swear by here.
Body scrub with ultra-fine sugar crystals and crushed cupuacu seeds.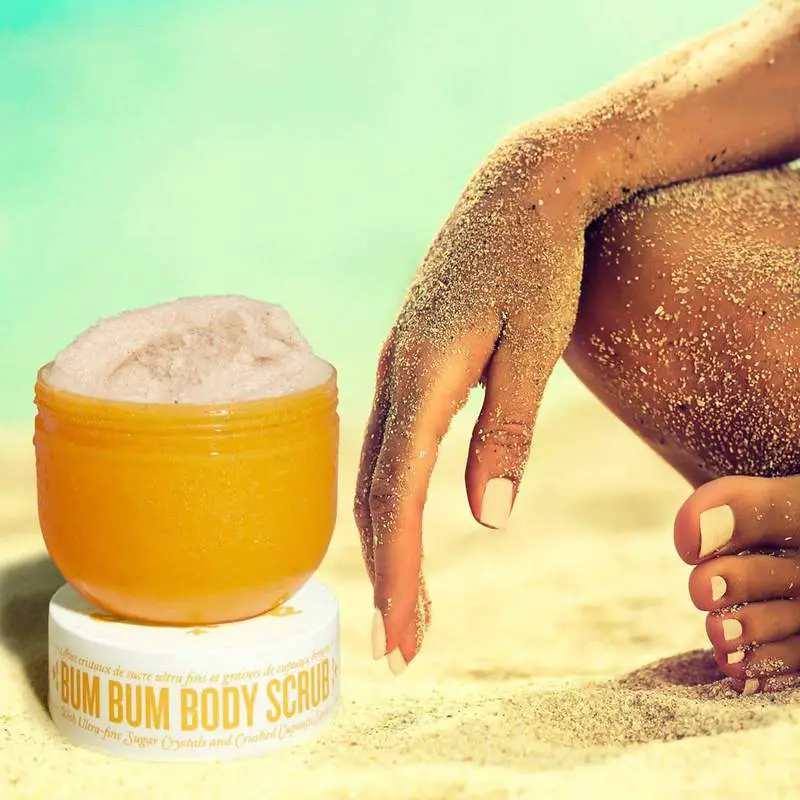 Best Sol de Janeiro Body Care Products for Silky Smooth, Luscious Skin
Luxurious yet affordable, Sol de Janeiro has graced the world with premium body care that harnesses the endless potential of natural surroundings to formulate finely scented nourishing products. Enriching and aromatic ingredients work hand in hand to deliver a top notch, therapeutic body care experience, calming the mind with the stream of vibrant aromas and smoothing the skin with rich textures. Each cream produced by Sol de Janeiro is drenched in skin-loving ingredients to deliver a healthy complexion with a radiant glow. 
1. Sol de Janeiro Coco Cabana Cream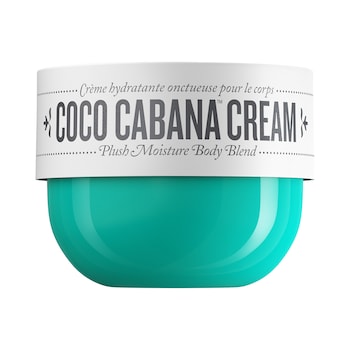 The long-lasting effects this enriching body cream gives make it the first item you should pack in your suitcase for a tropical beach holiday. Boasting smoothing and soothing properties—a calming combination of coconut oil and fermented sugar—delivers ultra hydration and moisture for a good 72 hours. Lather your skin with the creamy texture and enjoy cashmere-soft skin for up to three days. Thanks to the antioxidant-rich and extra nourishing acai oil and cupuaçu butter, your skin will be well protected; and the warm flow of praline, vanilla and coconut cream, rest assured the irresistible scent will have you turning heads on the beach. 
Fragrant moisturizing body cream.
2. Sol de Janeiro Brazilian Nude Cream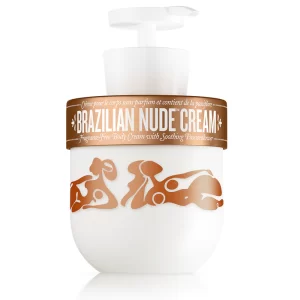 Let's be straight, who wouldn't want to look like a naked Brazilian? The beach-bronzed ladies from Copacabana Beach who glow underneath the summer sun, exuding a radiant shine as their gorgeous complexion shimmers in the light. You can now get that beautiful tone with this enriching body cream, infused with vitamins and essential fatty acids to soothe and calm any sensitive spots you have on your body. Specifically tailored to sensitive skin, rest assured this fragrance-free and hypoallergenic formula will make your skin exceptionally soft with a hint of healthy glow. 
Fragrance-free body cream enriched with soothing passion flower.
Best Sol de Janeiro Fragrances to Complement Your Outfit and Eliven Your Home With
A country as large as Brazil is home to a myriad of enticing aromas, be it earthy accords of the Amazon Rainforest, the refreshing notes from Copacabana Beach or the smooth, sensual flavours of coffee beans. Each unique scent is bottled into Sol de Janeiro's alluring fragrance collection, bringing the vivacity of Brazil into your wardrobe.
1. Sol de Janeiro Cheirosa ' 62 Eau De Parfum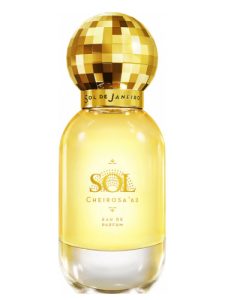 Bring yourself to an escapade on the energetic, exuberating, and exciting Copacabana Beach with this vivacious fragrance. The fresh and vibrant notes resemble the tranquil afternoons underneath the scorching sun, making it the perfect accompaniment for the summer months. Frenetic yet sensual, the fragrance opens with enlivening tones before settling into more calming notes of caramel, vanilla and pistachio. The smooth tones transport you into a peaceful slumber, resembling the gentle ambience of the early evening as the sun sets on the shoreline. 
Eau de Parfum with irresistible notes of salted caramel, pistachio, jasmine petals, and vanilla.
2. Sol de Janeiro Brazilian Crush Body Fragrance Mist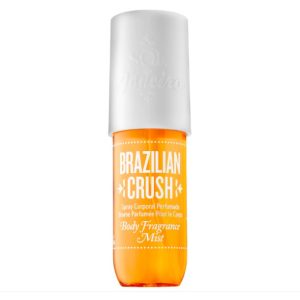 Since Sol de Janeiro received such wide acclaim for their Bum Bum Cream, they decided to come up with a fragrance that'll complement it. Infused with a plethora of gorgeous aromas, blending the warm nutty taste of pistachio and almond with the creamy, woody tones of caramel and sandalwood, this sparkling mist surely smells even better than it sounds. Tailored for summer months, this must-have mist perfectly complements a colorful sundress for those afternoons with friends underneath the gentle rays of the sun. 
Vanilla and salted caramel scented hair and body perfume spray.
3. Sol de Janeiro Coco Cabana Body Fragrance Mist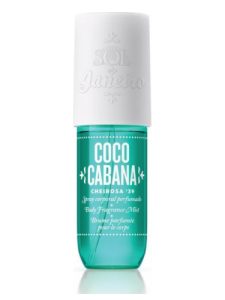 This versatile and refined fragrance mist can be spritzed all over your skin, clothes and home items for a refreshing scent wherever you go. Boasting delectable waves of praline melt into soothing accords of sandalwood, punctuated by inviting notes of coconut, orchid and vanilla, the mist combines the energy of Brazilian beaches with the refreshing tones of its forestry, making it uplighting yet calming at the same time. 
Coconut cream and toasted praline scented hair and body perfume spray.
Scrub-A-Dub-Dub with the Best Sol de Janeiro Bath & Shower Collection
Bring the buoyancy of Brazil into your bathroom with this invigorating collection. The creamy textures, gorgeous aromas and colorful design of the bottle bring the flair and charisma from the shores of Rio de Janeiro into your body care routine. The brand has since earned a reputation as the go-to brand for aromatic shower products courtesy of this scintillating range bursting with captivating scents. Be it a luxurious shampoo, a potent body scrub or a dynamic cleanser, each product is carefully formulated to present a wealth of inviting flavors. 
1. Sol de Janeiro Brazilian Joia Strengthening & Smoothing Conditioner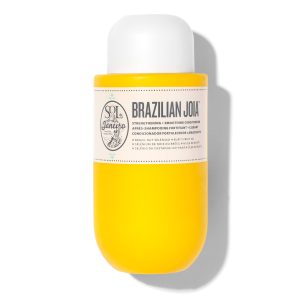 Get luscious locks seamlessly with this nourishing conditioner. The enriching remedy is professionally formulated by Sol de Janeiro's patented SOL Seal Technology, a specialized process that bonds split ends and coasts them with a preventive layer to maintain their strength. Thanks to the smoothing blend of coconut oil and Brazil nut, your tresses will finally get that much-needed hydration and moisture. Each strand is then scented by the iconic Cheirosa '62 Brazilian Bum Bum fragrance for a delectable, aromatic finish. 
Bonding conditioner made with damaged, dry hair in mind.
2. Sol de Janeiro Brazilian 4 Play Moisturizing Shower Cream Gel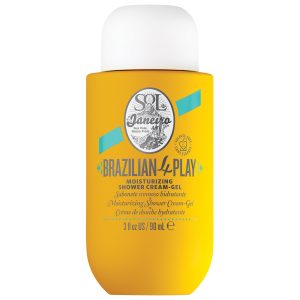 This shower cream gel from Sol de Janeiro gives you a different kind of foreplay; one that is sensual, delectable, and moisturizing, and is just as enjoyable. Boasting aromatic and potent ingredients, this invigorating shower gel scents the skin with streams of pistachio and salted caramel whilst eliminating flaky skin and dead skin cells. The result? Velvety-soft skin with a smooth and creamy scent—a treat for all your senses!
Get the Perfect Summer Tan with Sol de Janeiro Sun Protection & Tanning Collection
The pristine golden sands at Copacabana Beach are graced by alluring radiant, bronzed bodies. This supreme selection allows you to replicate the golden complexion of sun-kissed Brazilians without having to leave the comfort of your house. Alternatively, if you're not so much a fan of golden complexion, you can maintain your natural skin tone with the deluxe range of sunscreen formulas. To achieve the best of both worlds, the gentle sunscreen lotions deliver a subtle glow, lacing your skin with the shimmer of a summer shine. Whatever skin tone you wish to show off, you can do so whilst enjoying smooth, soft and sleek skin that's finely scented with waves of gorgeous aroma.
1. Sol de Janeiro Glowmotions Glow Oil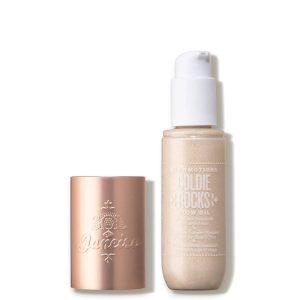 This luxurious oil consists of a blend of softening, enriching and hydrating ingredients that help you unlock a deep, warm tan and show off that beach-ready smooth body. Transfer-resistant and non-sticky, the shimmer than enhancer stays on throughout the day so you can enjoy a gorgeous finish from dusk till dawn.
Skin-softening glow oils with a touch of Brazilian-style shimmer.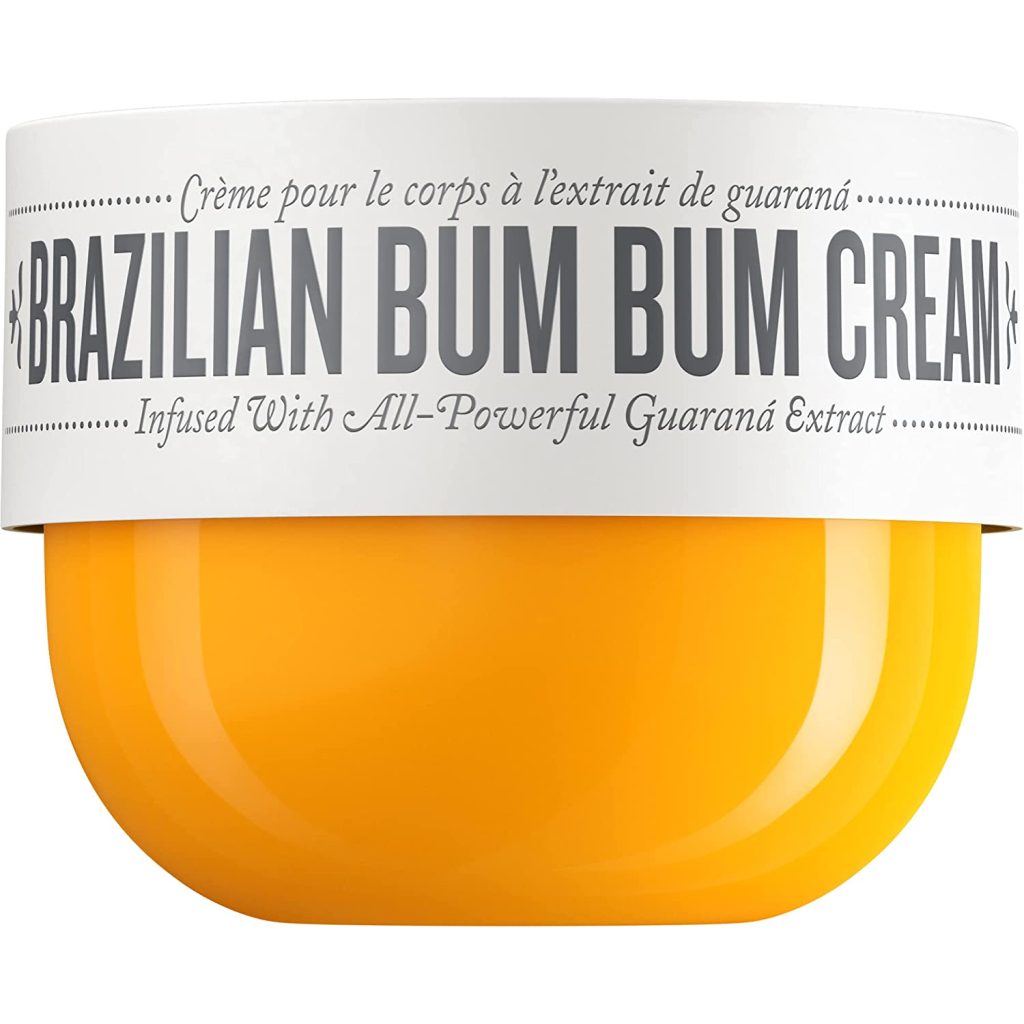 Sol de Janeiro Brazilian Bum Bum Cream
This finely scented body cream is specially designed to firm, tighten and smooth your bum. Infused with special ingredients: guaraná,  coconut oil, acai and cupuacu butter, the luscious lotion gives your bum a boost to make it look extra peachy.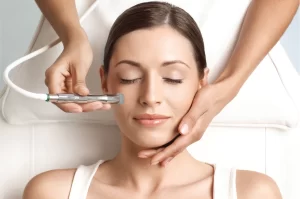 Skin Care
Editor's Choice Microderm Glo Mini Diamond Microdermabrasion and Suction Tool Latest price 2nd Best Choice
Read More
Subscribe to our newsletter