What is an Epilator?
Despite the variety of hair removal methods, you'll find out through experience that some techniques surpass the others. Tweezing, plucking, waxing, and shaving can all remove unwanted hair from the body and face, but the results are generally far from desired. 
If you're looking for something different, an epilator might be the hair removal tool you've been searching for. This electrical device is designed to lift hair directly from the roots, rather than removing only what's seen on the surface.
You may opt for dry epilators, which can be used without water, or wet epilators, which provide you with the convenience of removing hair under running water—bath or shower. 
Removing hair by the root may sound painful. Certainly, some people experience discomfort to an extent with epilation, especially for first-timers.
Some body parts are naturally more sensitive than others. The more you get used to the epilation process; however, the less pain you may experience. 
Continue reading to learn more about how epilators work and the benefits of this hair removal procedure.
How to Use an Epilator?
Similar to waxing, an epilator removes hair from their roots. What makes it different is that it doesn't use wax. Instead, it plucks away hair as you move the device over different areas of the body. 
To ensure optimal results, we recommend that you exfoliate your skin before epilating as it removes dead skin cells and prevents ingrown hairs.
To start off, position the epilator at a 90-degree angle to your skin. Rather than pressing the device against your skin, you hold it loosely against it. Then, pull your skin taut and slowly move the epilator in the direction of hair growth. 
Bear in mind that if you move the epilator in the opposite direction of your hair growth, you'll cut the hair at the skin, but you won't remove it from the root. 
Top Tips for Using an Epilator
If you're prone to skin irritation or redness, use an epilator at night. Redness typically fades in a couple of hours.
As these devices come in different speed settings, always begin epilating with a lower setting first and move your way up to higher speeds following your pain threshold.
Be patient. To ensure desired results, you'll need to move the epilator slowly across your body, so take your time. Moving too quickly can leave hairs behind.
Moisturize your skin after epilating to minimize irritation.
After using the epilator, remove any lingering hair, and clean the device by rubbing alcohol solution on it to mitigate the risk of skin infection. 

Benefits of Using an Epilator for Hair Removal
Pain is one of the drawbacks of epilation. Nonetheless, if you're able to tolerate the discomfort, the results may be worth this negative experience.
Long-Lasting Smooth Skin
First off, you'll get smoother skin, and the results may last longer than most other hair removal methods, such as shaving, depilatory creams, or tweezing.
Results are apt to vary depending on the individual, but you can expect smooth, hair free skin for a good 4 weeks. This is because it takes longer for hair to regrow when it's removed directly from the roots.
Removal of Shorter Hair
An epilator can come in handy if you want to remove shorter hairs. Waxing isn't always the best method to go for because the wax can press the hair against the skin, thus unable to lift it from the roots when the wax paper is removed.
Less Hair In the Long Run
Another benefit of using an epilator is that you have less body hair over time. Thanks to this method, hair grows back softer and finer, and most importantly, at a slower rate. The longer you epilate, the less hair you'll have on certain body areas such as the arms, legs, pubic area, and even the face.
What are the Risks of an Epilation?
This hair removal method is generally safe except it can be uncomfortable or painful for the first time.
Some people tend to move the device fast against the direction of hair growth to lessen the pain, but keep in mind that doing so will break the hair rather than pulling it out from the root. These shorter, broken hairs may become infected, ingrown hairs afterward.
Depending on the individual and skill, other minor risks include: 
swollen or inflamed skin
tender skin
scarring
keloids scars
changes in skin color
How to Choose the Best Epilator for Facial Hair?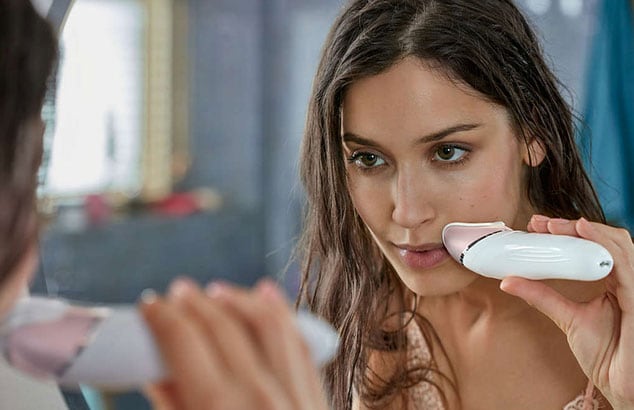 While not all epilators are made for facial hair, there are some that are made especially for softer or finer facial hairs.
To remove hair from this area, opt for devices that state you can safely use them on your face. It's also important to test out the epilator in a small area first to see how your skin reacts.
Check out these 11 best Braun Epilators that are gentle enough to remove your facial hair here.
How to Choose the Best Epilator for Thick Hair?
Epilators can also be used to remove thick, coarser hair such as heavy facial hair and bikini or pubic hair. These epilators come in more tweezer heads and stronger motors to help tackle thicker hair. 
If you plan to use an epilator on your pubic area, do test out a small area beforehand to detect any signs of irritations or rashes. In your nether regions, you should only use fragrance-free oil or moisturizers. To ensure optimum vulvar health, University of Iowa Hospitals & Clinics have come up with a list of dos and don'ts when it comes to promoting healthy vulvar skin. Find out more here.
Meanwhile, we've rounded up 14 highest-powered and efficient epilators when it comes to Brazilian, check out our reviews.
What to Prioritise and Avoid When Buying an Epilator?
a) Electric spring epilators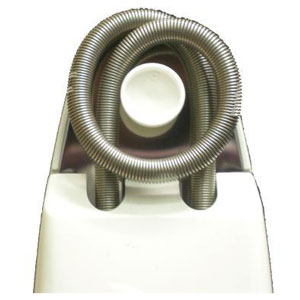 These types of epilators feature a spring coil that twists to grab hair. Try to avoid old models that are less durable as they may not last very long.
b) Rotating disc epilators

These epilators use multiple smaller rotating springs, and attempt to catch stray hairs from different directions. Watch out for lower quality versions of these as they have more moving parts that break easily.
c) Tweezer-style epilators
These types of epilators come with tweezer-like plates to grab hair. Newer models of these often have this style. 
Other factors to consider are as follows: 
the number of tweezers or springs
speed settings
various attachments
built-in lighting
whether they work dry or wet
noise levels
corded or cordless
Brands aside, you'll want to choose the right epilator that suits your needs, for example, if you're planning to use it in the shower, opt for a waterproof epilator.
Moving Forward
Epilation can give smoother skin that lasts longer. Albeit the impressive results, this hair removal method isn't without some pain. 
The more you use an epilator and finesse the procedure, you're bound to experience less discomfort along the way. Epilation might even become one of your preferred hair removal techniques.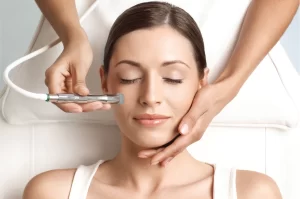 Skin Care
Editor's Choice Microderm Glo Mini Diamond Microdermabrasion and Suction Tool Latest price 2nd Best Choice
Read More
Subscribe to our newsletter