Invest In These 10 Best Epilators for Legs 2023 that Delivers Salon-Calibre At-Home Hair Removal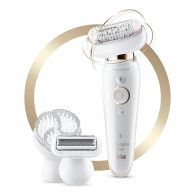 Braun Silk-épil 9 9-030 Epilator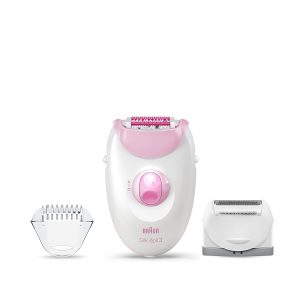 Braun Silk-épil 3 3-270 Epilator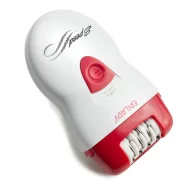 Epilady Speed Corded Epilator
Whenever the topic of hair removal comes in, everyone has a bias—but a growing number of skincare and beauty enthusiasts are opting for epilators, a handheld hair removal device that features a rotating head equipped with numerous tweezers to pluck unwanted hair directly from the root. In fact, it's now the go-to hair removal method for many.
An epilator that pulls the entire hair out from the root is much more convenient than a regular waxing because you get to epilate the moment you spot a hair; even hair less than a milimeter long! This also means that you have more time in between hair removal sessions—up to four weeks. 
However, the epilator you use also plays a role. After conducting detailed consumer studies, testing the same factors, including consumer satisfaction, we're bringing to you a compilation of the best epilators for legs 2023  you can get long-lasting smooth legs from. Let's find out!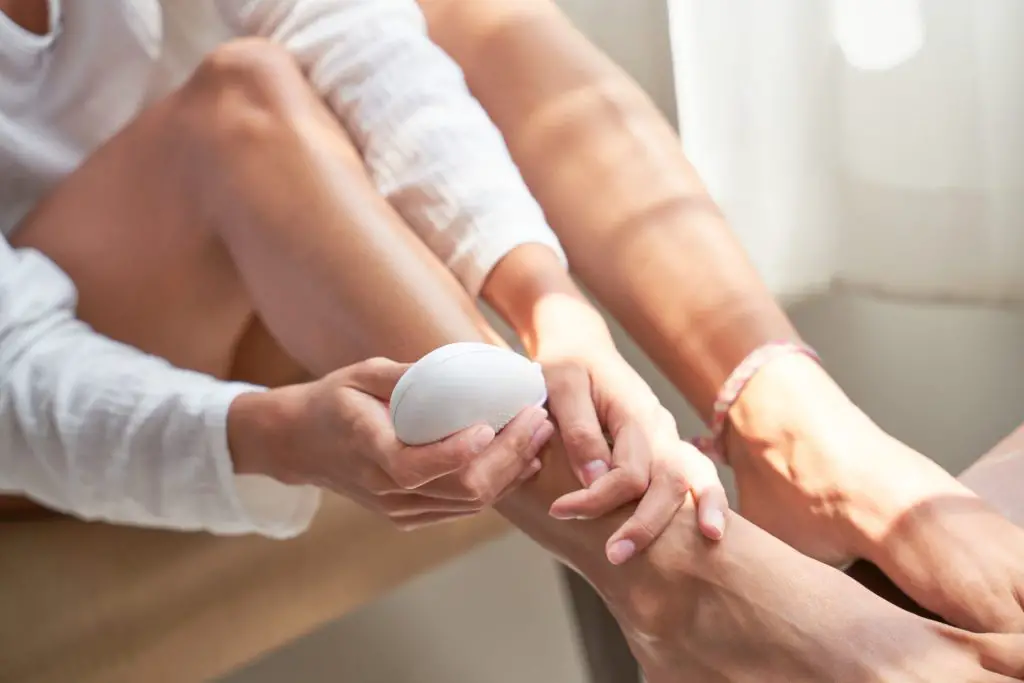 1. Braun Silk-épil 9 9-030 Epilator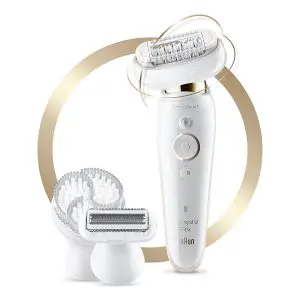 The Braun Silk-épil 9 9-030 has received multiple acclaims for tweezing hair in one, single pass, pulling hair without breaking it, gentle to the skin, being easy to clean, and making your skin smooth and hair-free for at least a week. It's also one of the best Braun epilators on the market. Its main standout feature is its unique flexible head that allows you to grab every little hair—even super short or super fine ones—and reach every spot including the hard-to-reach ones like your bikini area. Although being pricey, this all-inclusive epilator has lived up to its name. We love that this braun silk épil comes with multiple attachments that cater to different usage. 
Cordless epilator with 40 tweezers and 6 attachments that are suitable for wet and dry use.
2. Braun Silk-épil 3 3-270 Epilator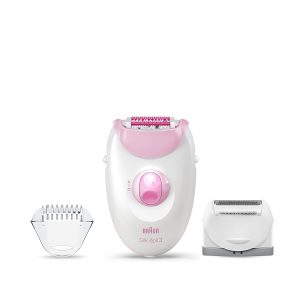 If you're looking for a cheaper alternative from the aforementioned brand, go for the Braun Silk-épil 3 3-270 Epilator that boasts a 20-tweezer heads. Rest assured that it can still get the job done. It comes with a simple three-head system that includes a shaver head, trimmer cap, and a massage roller head for maximum comfort. It also features two speed settings so you can epilate at your own pace. 
Cordless epilator for wet and dry use with 20 tweezers, 2 settings, and 3 additional attachments.
3. Epilady Speed Corded Epilator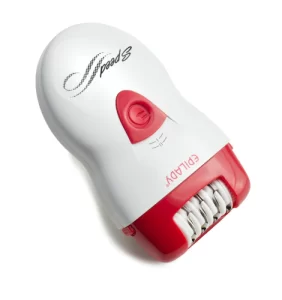 Epilady was the first ever company to produce and market an epilator, hence the mother of all epilating devices. Newer, more advanced models have been released since then, and though it's perfect for leg hair removal, we love that it's especially great to use on the bikini area and pubic hair. It makes it not as painful to shave these more fragile spots.
Check out 14 best Epilators made with the body's nether regions in mind here.
 Corded leg epilator with 40 tweezers for dry use.
4. Braun Silk-épil 9 9-985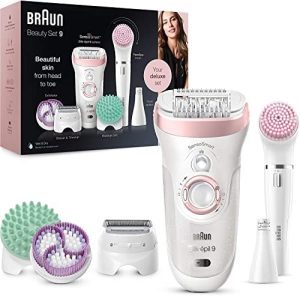 Compared to other best Braun epilators, the Silk Epil 9 features a wider epilation head to pluck unwanted hairs in one stroke, not to mention its seven extra attachments that allow you to switch between the legs, face, body, and other sensitive areas. Once charged with either the included cord or powered by batteries, feel free to use it on dry skin or in the shower. We recommend that you use it every few days for the first two weeks or so to finesse the procedure and adjust the frequency accordingly afterward. 
Cordless epilator with 40 tweezers, 2 speed settings, and 7 attachments that are suitable for wet and dry use.
5. Voyor Hair Removal Epilator for Women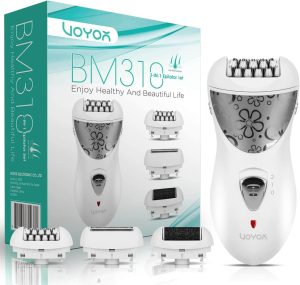 The two adjustable speed levels on this Voyor's model delivers a bespoke hair removal experience, it's more gentle than other picks if you have sensitive skin, and more powerful if you need a stronger version. This epilator boasts hypoallergenic and stainless-steel foils and foil covers that don't cause irritation, as advertised by the brand. Better yet, it comes with an electric callus remover to achieve super soft soles, making it one of the best epilators for legs.
Cordless epilator with 32 tweezers, 2 speed settings, and 3 attachments for dry use only.
6. Panasonic Cordless Shaver Epilator for Women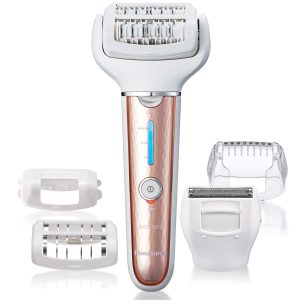 This sleek-looking epilator by Panasonic showcases a triple-speed motor and five snap-on attachments that conform to your body. It also has a built-in LED light that helps you and the device detect each hair seamlessly. We love that its rotating head always keeps the epilator against the skin at the right angle.
Cordless epilator with 60 tweezers, 3 speeds, 5 attachments for wet and dry use.
7. Remington Smooth & Silky Total Coverage Epilator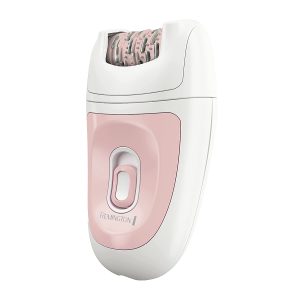 First time using an epilator? Opt for this one from Remington. Small and easy to handle, it comes with directions that don't require a master to follow—making achieving silky smooth legs easier than ever! We also love that the epilator's angled head catches even the shortest hairs whereas its two speed settings cater to both fine or coarse hair. 
Corded epilator for legs with 40 tweezers, 2 speeds that's suitable for both wet and dry use.
8. Philips Satinelle Wet & Dry Epilator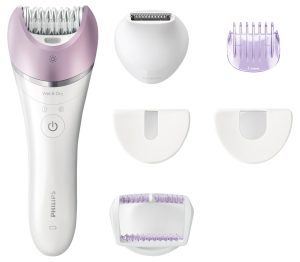 Looks great and performs well, this epilator from Philips can be used wet or dry, and comes with a good selection of attachments that are easy to maneuver. Not to mention its sleek design makes for an optimized hair removal. We believe that it's one of the best epilators for legs courtesy of its unique shape that boasts a slightly curved surface which fits snugly against the curvatures of your leg. On top of that, you can see your hair better with the smart light it comes with!
Epilator with ceramic discs for wet and dry use.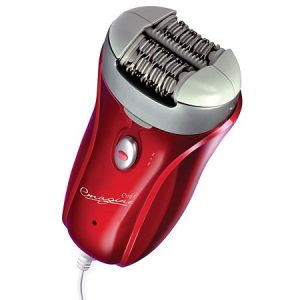 This Epilator by Emjoi has the most tweezers out of all the epilators we've seen; a good 72! They are positioned on two dual-opposed heads and are staggered to provide a better surface area to remove unwanted hairs straight from the roots at just one pass. It doesn't cause any tenderness on the legs but more pain on the underarms—where hair grows in multiple directions—because it picks up more hair in one go. This epilator is the first ever one that features silver ion technology, giving you antimicrobial protection. Though, you should still clean your epilator frequently. Moreover, its patented glide technology works in synergy with the dual-opposed heads to lift flat and short hairs, which can often be missed.
Epilator with dual-opposed heads boasting silver ion and patented glide technology.
10. ElectriBrite Cordless Epilator for Women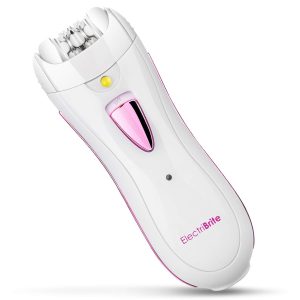 This cordless epilator for legs features three detachable heads: an epilator, a shaver and a callus remover for hard skin on heels, seems about right if you're looking for the best epilator for legs 2023. This epilator has 18 built-in tweezers and two speed settings, along with a helpful flashlight on the end to show you the areas you might have missed. Once fully charged, it runs for an hour straight. Better yet, it doesn't break your bank!
Budget cordless epilator for wet and dry use with 18 tweezers, 2 speed settings and 3 detachable heads.
What to Look For When Purchasing the Best Epilator?
a) Wheel
Most epilators come with a wheel, or rotating head, with small discs or plates that rotate at varying speeds. When the discs come together, they catch unwanted hairs, usually with tiny tweezers.
b) Tweezers
The tweezers are what get the job done for you. However, not all tweezers are created equal. While quality plays a role, it's often more about quantity in the case of epilators. The number of tweezers on the rotating head will differ, but the best options will typically have more. You can find great epilators with 20 or so, but we recommend opting for a model with 40 and above. 
c) Speed Settings
Some epilators operate at one, fixed speed, though you'll find many with multiple speed settings. Say you have a lower pain threshold, opt for one with slower settings. On the other hand, if you want speedy, efficient leg-hair-removal sessions, go for an epilator that can be set to a faster speed.
d) Wet and/or Dry Use
Most epilators are meant to be used dry only. Having said that, some models are designed for both wet and dry use, which are often helpful. You can find a completely waterproof option, allowing you to achieve silky smooth skin right in the shower or bath. Plus, warm water and humidity may make the process easier and less painful.
e) Power Source
When it comes to power sources, there are two types of epilators: corded and cordless. Some cordless options come with rechargeable batteries, and others require you to replace the batteries. Obviously these are more portable than their plug-in counterparts, but there's always the chance that a cordless epilator will run out of power during a session.
Do Epilators Hurt?
Since epilators work to pull leg hair away from the root—to prevent ingrown hairs—, a certain level of pain is expected. However, like most other hair removal method, many people find that it becomes less painful and more endurable after multiple sessions.
How to Use an Epilator to Remove Hair From the Legs?
Hold the epilator at a 90-degree angle against clean, exfoliated skin without pressing it in, then use your other hand to hold your skin taut and slowly pass the epilator in the direction of your hair growth. Finally, moisturize your skin to minimize irritation at the end of your session.
Beauty Insider Tips for Epilating the Legs
Always remember to exfoliate your skin 24 hours prior to your session to remove any dead skin cells to prevent ingrown hairs or infection.
Before epilating, take a hot, steamy shower to cleanse your skin and open up the follicles.
Ensure to double-check whether your epilator can function wet or dry before you take it anywhere near the bath or shower.
When epilating, always remember to pull the skin tight.
Instead of pressing the machine into the skin, let it glide across gently.
Start off with the slowest speed setting and gradually work your way up.
Soothe the skin with a gentle moisturizer or antibacterial gel if necessary post-epilation.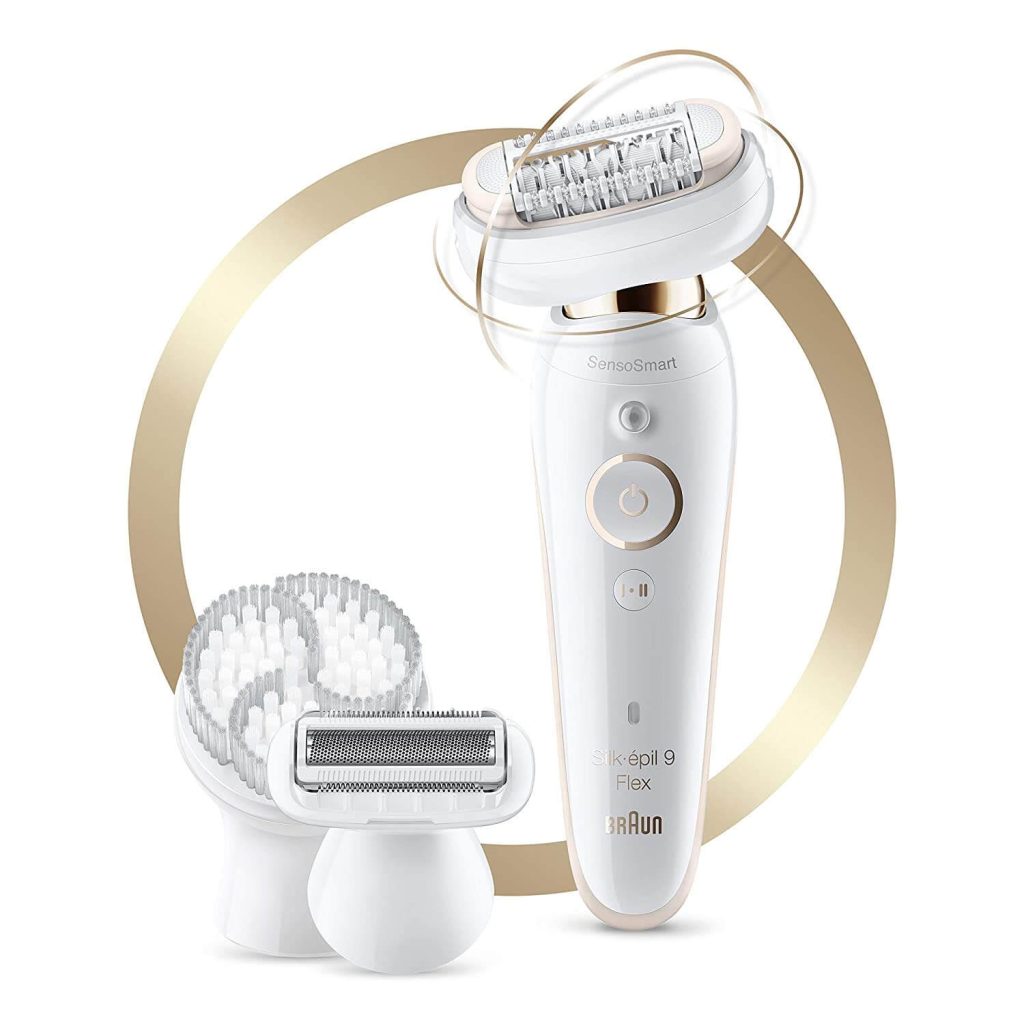 Braun Silk-épil 9 9-030 Epilator
The main standout feature of this Braun epilator is the unique flexible head that allows you to grab every little hair—even super short or super fine ones—and reach every spot including the hard-to-reach ones like your bikini area. Although being pricey, this all-inclusive epilator has lived up to its name. We love that this braun silk épil comes with multiple attachments that cater to different usage. 
Subscribe to our newsletter