Sol De Janeiro Brazilian Crush Body Spray Review: Here's Our Verdict for the Brand's Signature Warm Scent
While picking out a new perfume sounds easy and exciting, it can be overwhelming to test multiple scents in a beauty store. Perfume isn't just a way to smell incredibly delicious, it makes up a personal part of who you are as an individual.
Sol de Janeiro describes their Brazilian Crush perfume as delightfully sunny yet alluring. Touted as a body fragrance mist with a lingering scent that lasts from sunrise til sunset, this body mist can be spritzed all over the body, hair and clothing. The warm scent is inspired by the brand's popular Brazilian Bum Bum Cream.
We wanted to see if Sol de Janeiro Brazilian Crush Body Spray lives up to its hype. Here's what we think.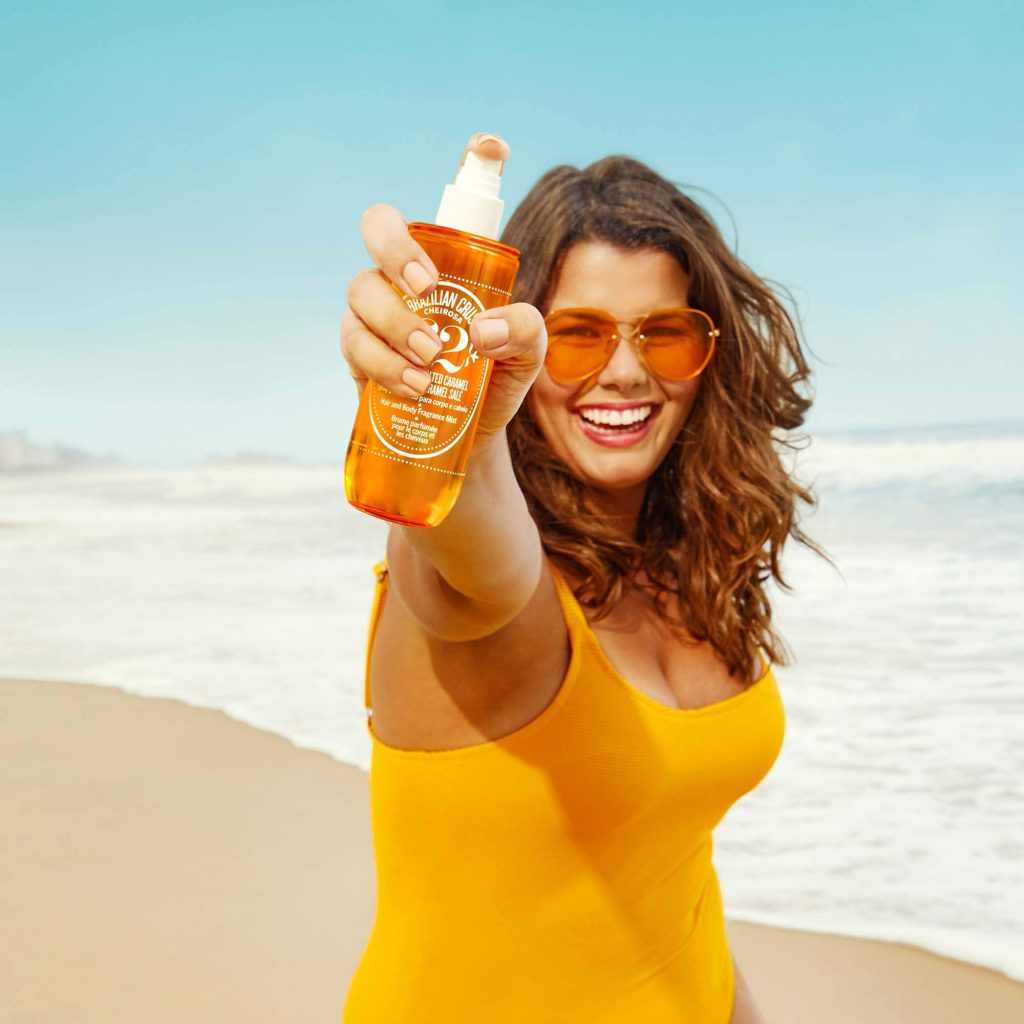 How We Tested Brazilian Crush Body Fragrance Mist
We used the Brazilian Crush body spray just like how we would other perfumes, testing it on our hair, skin and clothing. We were interested in seeing how long the scent could last on various surfaces. 
How to Use the Brazilian Crush Body Fragrance Mist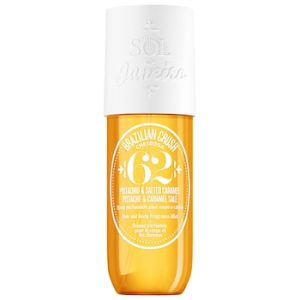 Brazilian Crush Body Spray is advertised as a fragrance mist made for the body, hair and clothes in mind. Sol de Janeiro claims that you can even use it on lingerie, describing the scent as enticing and seductive. Spray it before you leave the house, or bring it with you so you can refresh the scent as frequently as needed. We found that three spritzes suffice to leave a subtle scent without being too overpowering. 
The perfume works at its optimum when applied to your pulse points which are located inside your wrists, behind your ear lobes, your inner elbows, below your belly button and behind your knees. These areas radiate more heat than other places of your body, causing them to naturally diffuse the scent. 
If you prefer to spritz your clothes, simply spray it into the air and walk into the fragrance. This method helps to distribute the scent more evenly and prevent staining on clothes due to overly concentrated spray in one area. 
What does the Brazilian Crush Body Fragrance Mist Smell Like?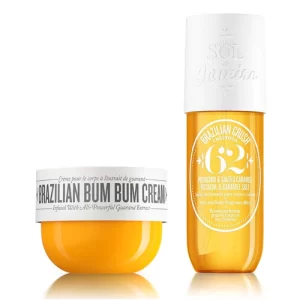 The Brazilian Crush is inspired by the scent of Sol de Janeiro's popular product—Brazilian Bum Bum Cream. Having said that, the spritz makes application of the scent easier than applying a lotion. 
Sol de Janeiro markets their body spray as a warm scent, bursting with enticing layers. The top notes of the scent are the alluring pistachio and almond, the middle features fragrance notes of heliotrope and jasmine petals and the base notes are vanilla, sandalwood, and salted caramel scent.
The scent has been described as a warm vanilla-almond scent that's light and fragrant without being overwhelming. Users especially love it as a summer scent. We thought it smelled luxurious and rich and reminded us of shea butter, cocoa butter and brown sugar.
It's important to note that all perfumes smell slightly different when sprayed onto your skin as opposed to the air or a sample card, and the scent can even vary from one individual to another. This is due to the pH value of your skin, other products you use and your skin type.
How Long Can the Brazilian Crush Body Fragrance Mist Last?
While users love the warm scent, one common complaint is the lack of longevity. Some felt it didn't last all day, forcing them to reapply often. We agreed that the Sol de Janeiro Brazilian Crush wasn't an extremely long-lasting scent and estimated the fragrance to last around seven hours. However, we felt it lasted longer when applied to clothing rather than the skin.
One way to extend the longevity of the scent is to pair it with Sol de Janeiro Brazilian Bum Bum Cream, which allows it to last all day.
It's not uncommon for fragrance longevity to vary based on the individual, and skin type and diet can affect how long a scent lasts on each person. For example, hydrated skin tends to keep a fragrance longer since the scent evaporates faster on dry skin. This is why layering perfume and moisturizer will impart a longer-lasting scent.
Is Brazilian Crush Body Fragrance Mist a Clean product?
According to Sol de Janeiro's website, all their products are formulated without sulfates, phthalates, parabens, propylene glycol, petrolatum, mineral oil and microplastics. The brand values its clean status, and they take great pride in being cruelty-free. They don't test on animals and don't allow their labs or suppliers to test on animals either.
Sol de Janeiro Brazilian Crush Body Fragrance Mist is vegan, soy and gluten-free, and all products are sustainably sourced. This product is an excellent choice for those with sensitive skin or looking for a clean product.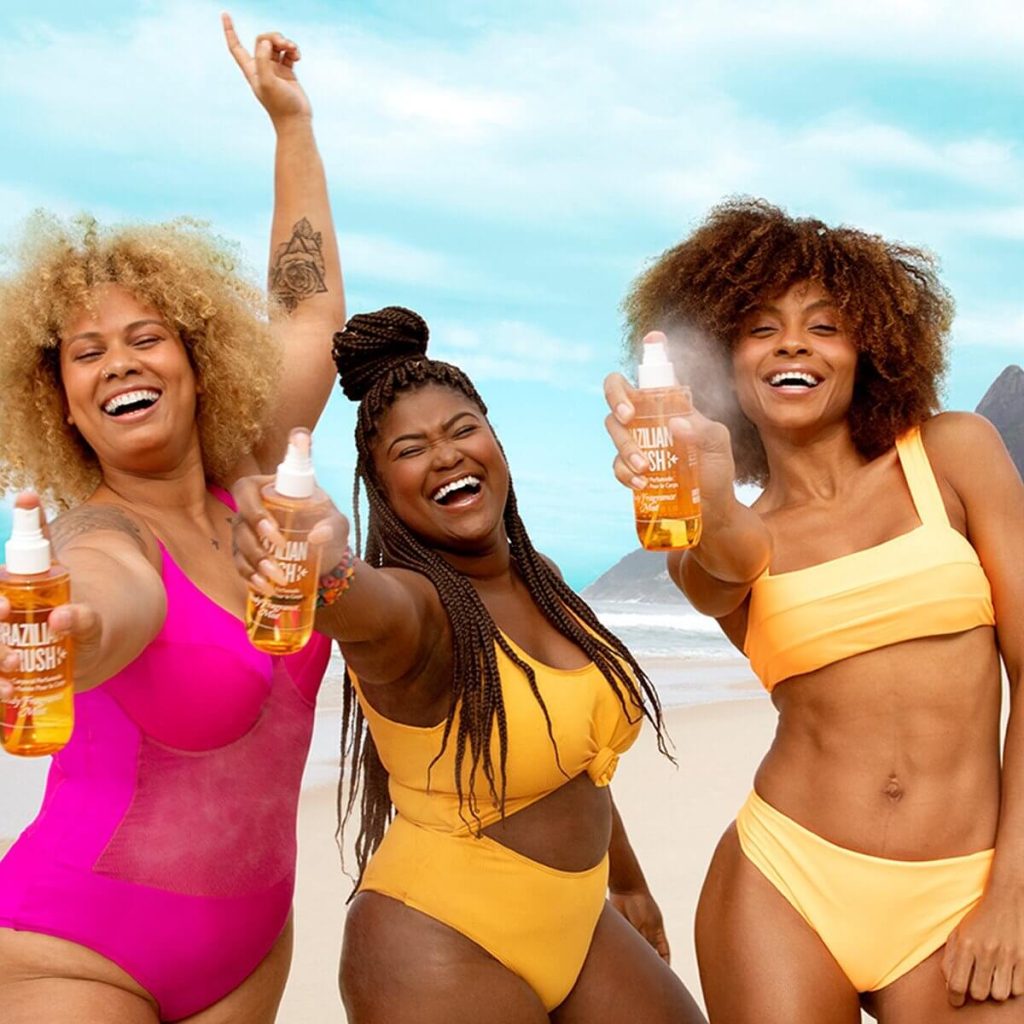 How Much Does the Brazilian Crush Body Fragrance Mist Cost?
Sol de Janeiro Brazilian Crush body spray comes in two sizes. The 90m bottle costs $20, while the 240ml bottle costs $35. The cost is actually less per ounce for the larger bottle, making it more affordable in the long run.
What We Like about the Brazilian Crush Body Fragrance Mist?
The scent is the highlight of Sol de Janeiro Brazilian Crush Cheirosa 62 Perfume, and we appreciated that the brand created another product with their signature fragrance. Anyone who admired the Brazilian Bum Bum Cream will find this versatile body spray a much easier way to wear the scent.
It's the perfect light fragrance for the summertime, while also being warm and uplifting for the colder months. Many users report they continually receive so many compliments about how amazing they smell when wearing Brazilian Crush.
What We Dislike About the Brazilian Crush Body Fragrance Mist?
Some users reported that the fragrance lasted all day long and, when sprayed on clothing, the scent can remain for days. Unfortunately, we didn't experience that type of longevity. The scent dissipated about an hour after applying. While reapplying it is an option, this causes you to finish the bottle quicker than expected.
There are a few reports that this perfume features an alcohol smell when first sprayed. However, it seems to dissipate quickly. Alcohol acts as a diffusing agent in all fragrances and body mists, explaining why there would be a slight alcohol smell. A few people didn't like the scent and thought it was a little on the sweet side.
Is Brazilian Crush Body Fragrance Mist Worth the Try?
Based on our experience with Sol de Janeiro Brazilian Crush Body spray, we feel it stands out due to its beloved fragrance and clean formula. We recommend Brazilian Crush to anyone looking for a light and warm, great scent. As a clean, cruelty-free brand, it's also an excellent product for anyone in search of a perfume that's sustainably sourced and isn't tested on animals.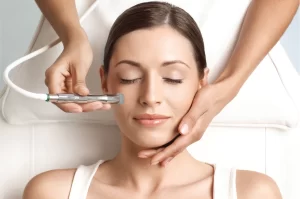 Skin Care
Editor's Choice Microderm Glo Mini Diamond Microdermabrasion and Suction Tool Latest price 2nd Best Choice
Read More
Subscribe to our newsletter