Skincare is essential in our lives, but not all of the products works for our skin since we have different skin types. It boils down to trial and error so you are able identify what works best for your skin. Though there are many types of skincare products in the market, when you're researching for the best Medicube products, the Medicube Triple Collagen is quite well-known for the serum and toner. We gathered information based off various Medicube Triple Collagen reviews and here's what we think about this product!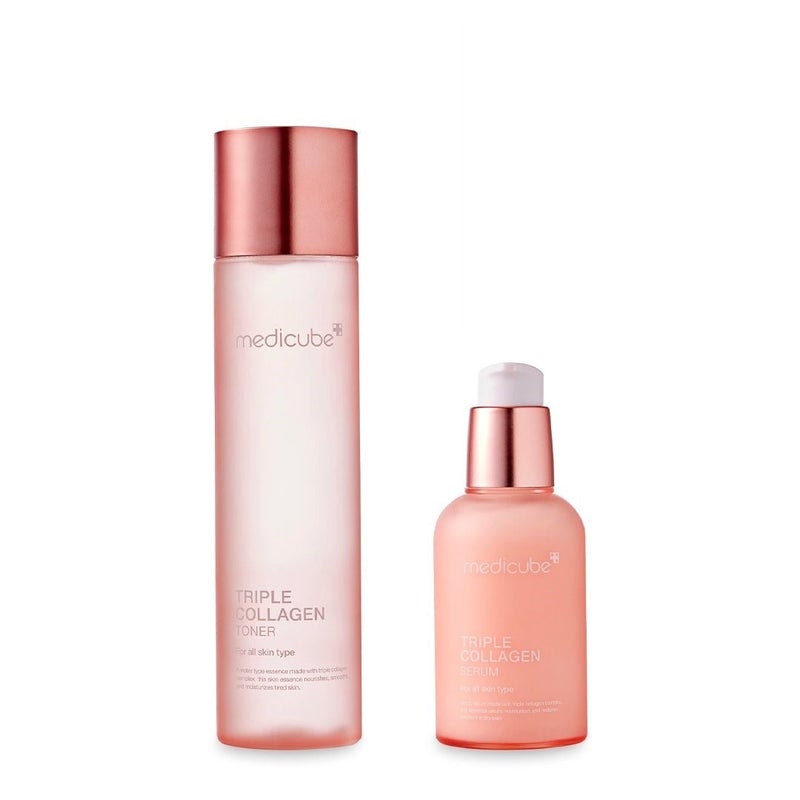 Medicube Triple Collagen: What's so special about it?
The Medicube Triple Collagen comes in 2 – the Glass Glow Toner 2.0 and Glass Glow Serum 2.0. Both the serum and toner deeply penetrates the skin thanks to the triple collagen complex (hyaluronic acid, elastin, collagen).
For those who don't know, collagen is what maintains the skin structure (suitable if for those with loose skin). In our skin, our skin is 70% to 80% made up of collagen. The lesser amount of collagen you have, your skin would look less supple and plump.
Medicube Triple Collagen Glass Glow Serum 2.0
This serum contains about 20,000ppm of fortified collagen, making it lightweight and doesn't feel too heavy while offering moisturizing and revitalizing properties. The formula is infused with the triple collagen complex, hence supplying the right amount of nutrients to maintain supple, glowly skin. Besides, the Triple Collagen Complex penetrates deeply into the skin, which works much faster as it reaches the deepest part of the skin layer.
It is recommended for those with matured skin to use this serum in order to reduce the signs of aging. However, it also contains an intensive collagen moisture which is suitable for all skin types and get the sufficient nutrients it needs. However, if you have acne prone oily skin, it may not be a good idea to use this serum due to the level of moisture and oil it contains.
Medicube Triple Collagen Glass Glow Toner 2.0
This toner contains about 10,000ppm of collagen which is sufficient enough to make your skin glow better than ever before. The Triple Collagen includes atelo collagen, soluble collagen, and hydrolyzed collagen. The three of these makes a powerful combination to make your skin softer and smoother.
The Medicube Triple Collagen Glass Glow Toner 2.0 helps to keep your makeup intact (rather than you experiencing cakey makeup) by tightening the skin texture and prevent our skin from becoming oily. Unlike other toners, this toner actually moisturizes up to the deepest layer, rather than just moisturizing on the surface itself.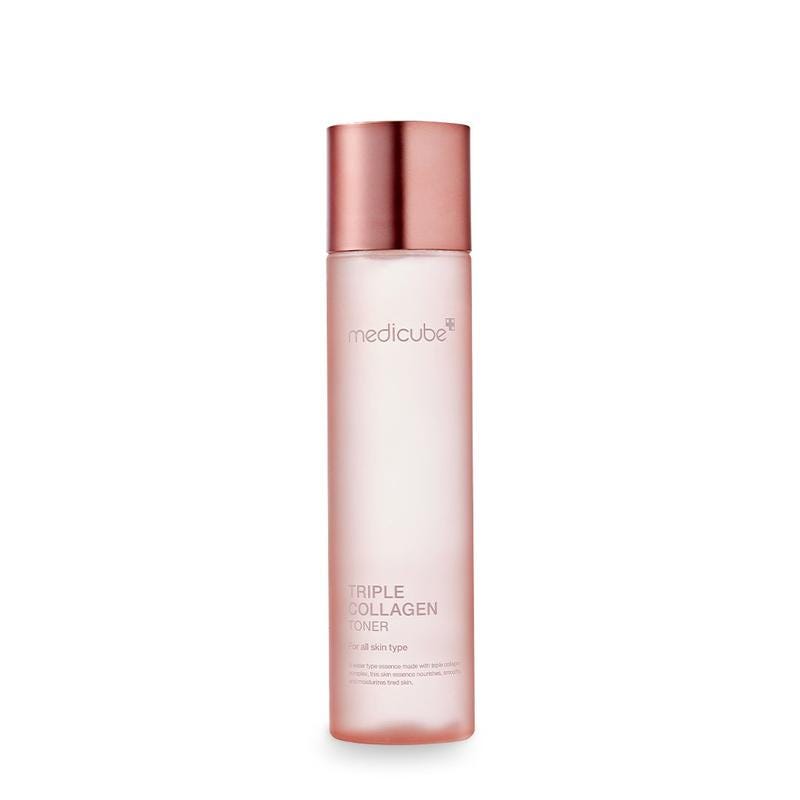 Medicube Triple Collagen Review: Is it worth it?
Those with dry skin mentioned how their dry skin instantly becomes more moisturized, hydrated and soft. Based on actual clinical results, users have experienced their saggy skin being lifted in just two weeks. Furthermore, it also helps to reduce the amount of freckles and wrinkles within three to four weeks. For users who experience skin irritation or flaking, they noticed it soothes the skin in just 3 weeks.
If you have trouble with pores, applying the Medicube Triple Collagen Serum and Toner could tighten the pores while also nourishing and moisturizing the skin. As for the smell, it's not too overwhelming or too much. Most customers share how they absolutely love the pleasant smell.
Customers who experience acne mentioned how their acne cleared up within less than a month after using this regularly. Although you might experience your skin purging during the first few days, but once it clears up, you should be able to get soft and supple skin. A customer applied it every night and wake up to a younger, brighter appearance!
Don't worry about greasiness too as most customers share how it's non-greasy while maintaining a rich texture for both the toner and serum. Unlike certain skincare products which leaves an oily feeling after, the Medicube Triple Collagen moisturizes really well.
When it comes to the Medicube Triple Collagen price, it can last pretty long for the amount it offers, aside from the proven effective results which can be seen in a short amount of time. Loyal customers share how they have been using it for more than 2 years, and still works very well.
At the end of the day, whether you should get the Medicube Triple Collagen really depends on if it works for your skin. Take it from us – always try to go through several trial and error before deciding on sticking to a specific skincare product.
We all know how important it is to make sure we're using the right products for our skin due to the endless risks involved, so after reading though this article and looking at each Medicube review, hopefully you'll get a clearer idea about the Medicube Triple Collagen skincare products!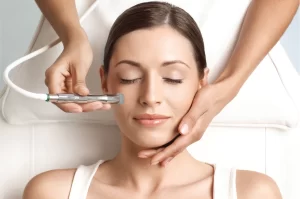 Skin Care
Editor's Choice Microderm Glo Mini Diamond Microdermabrasion and Suction Tool Latest price 2nd Best Choice
Read More
Subscribe to our newsletter