With many options for coconut hair oil in the market, you might find it hard to find out which one you should go for. Plus, you probably found out that coconut oil works wonders for your hair, especially the Oliology Coconut Hair Oil as it is one of the recommended products in the market. We did the research and found out what's so amazing about this coconut hair oil to help you in your decision making!
Oliology Coconut Hair Oil Features
What makes Oliology Coconut Hair Oil special? Here are some of the key features so that you are able to identify whether this coconut hair oil is suitable for you or not:
1. Paraben and Cruelty Free – There are no harmful ingredients or chemicals in the formula.
2. Moisturizing – Makes your hair shiny, soft and manageable while taming friziness with the help of botanical oils such as coconut oil and vitamins.
3. Hydrating – Contains Keratin Amino Acids & Panthenol deeply penetrates the hair strands, leaving it hydrated all day long, including chemically-treated hair.
4. Non-greasy formula – You won't feel your hair oily upon application.
5. Pleasant scent – a subtle, nutty and lovely scent that isn't too overwhelming.
Oliology Coconut Hair Oil Benefits
How does Oliology Coconut Hair Oil help you? Without a doubt, you wouldn't even consider coconut oil if not for the amazing benefits it offers. There are quite a few benefits, here are some of them:
1. Repair and restructure the hair – this coconut oil saves any damage caused by heat styling tools or chemically-treated processes while rebuilding hair structure.
2. Improve the health of scalp – with the help of sunflower oil which is infused in the formula.
3. Prevent split ends – offers healing to dead ends while leaving them healthy and shiny.
4. Promote hair growth – watch your hair become thicker and healthier while maintaining the softness.
5. Protect against harmful UV rays – offers ample protection from the absorption of UV light.
6. Restore the hair back to its' natural state – while retaining the natural oils and overall natural hair texture.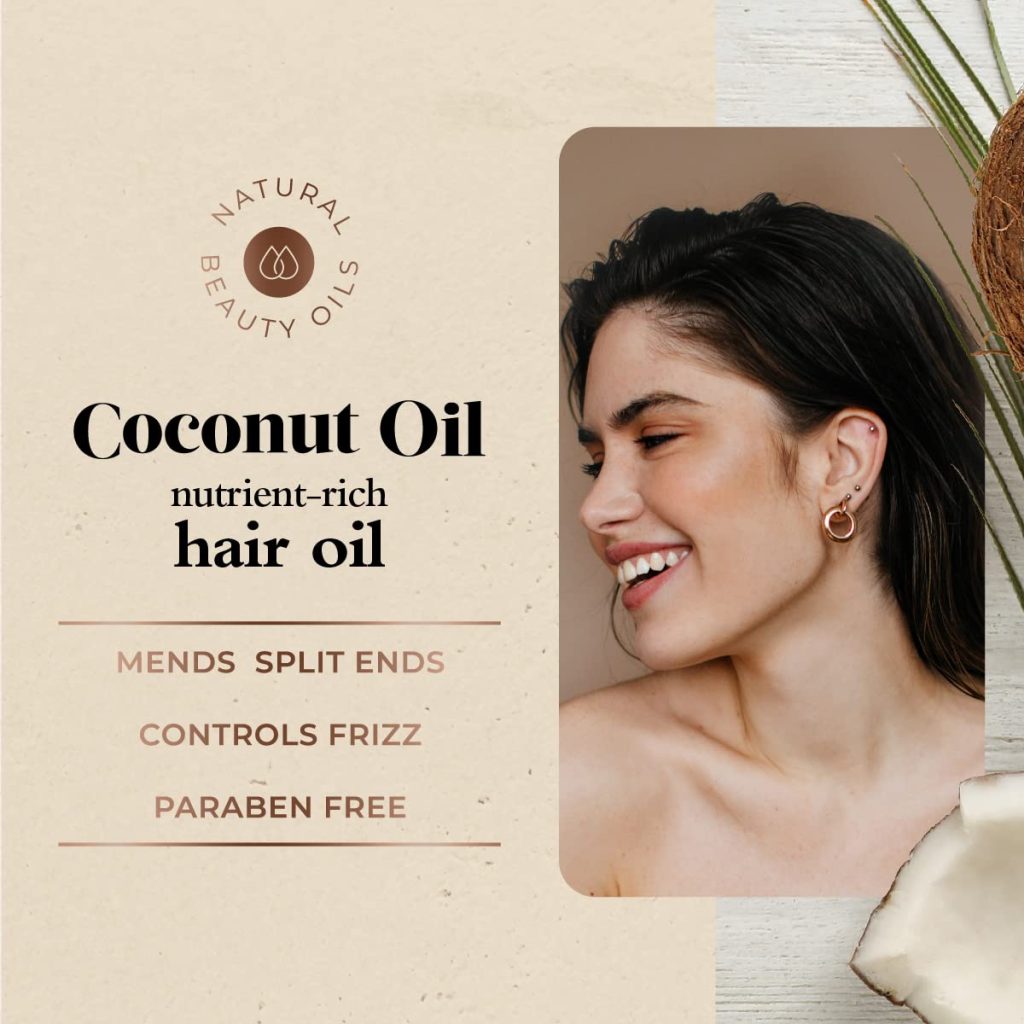 Oliology Coconut Hair Oil Review
Based on each of the customer's Oliology Coconut Hair Oil review, many have said that it works really well for dry hair thanks to the nutrient-rich coconut oil infused in the formula. Some say that it is a miracle for frizzy hair too. Detangling the hair is not a hassle either, and the Oliology Coconut Hair Oil deeply penetrates the hair instead of merely just sitting at the top of the hair.
If you need to straighten your hair due to frizziness, apply the Oliology Coconut Hair Oil and you are able to maintain your curls instead! Furthermore, when you regularly bleach your hair, we all know that it would cause dryness and damage. One customer's Oliology Coconut Hair Oil review shared how there is little to no damage when applying the oil before bleaching.
This coconut oil also helps to tackle scaling or dry scalp as mentioned by one of the Oliology Coconut Hair Oil review, it cleared up within a month or so. You don't have to worry about the smell either, it offers a pleasant, aromatic smell most people would love. Some say it smells like being transported to a Caribbean island!
In addition, when your hair easily becomes frizzy in humid weathers, applying this coconut oil on your hair would tame your natural hair. The reviews mentioned how by applying just a small amount, they are able to watch their hair become soft and shiny almost instantly!
Sometimes using hairspray or too much hair styling products would make our hair dry. Some customers share how they managed to achieve a light shine and buffer right before they apply a hairspray. Aside from before applying hairspray, you could also use it as a finishing touch because it adds shine afterwards as well.
On top of that, if you regularly use a hair dryer to blow dry your hair, you could apply this coconut oil as customers mentioned it made it softer. However, do keep in mind to apply only a small amount or else it would be too oily, especially if you have thin hair.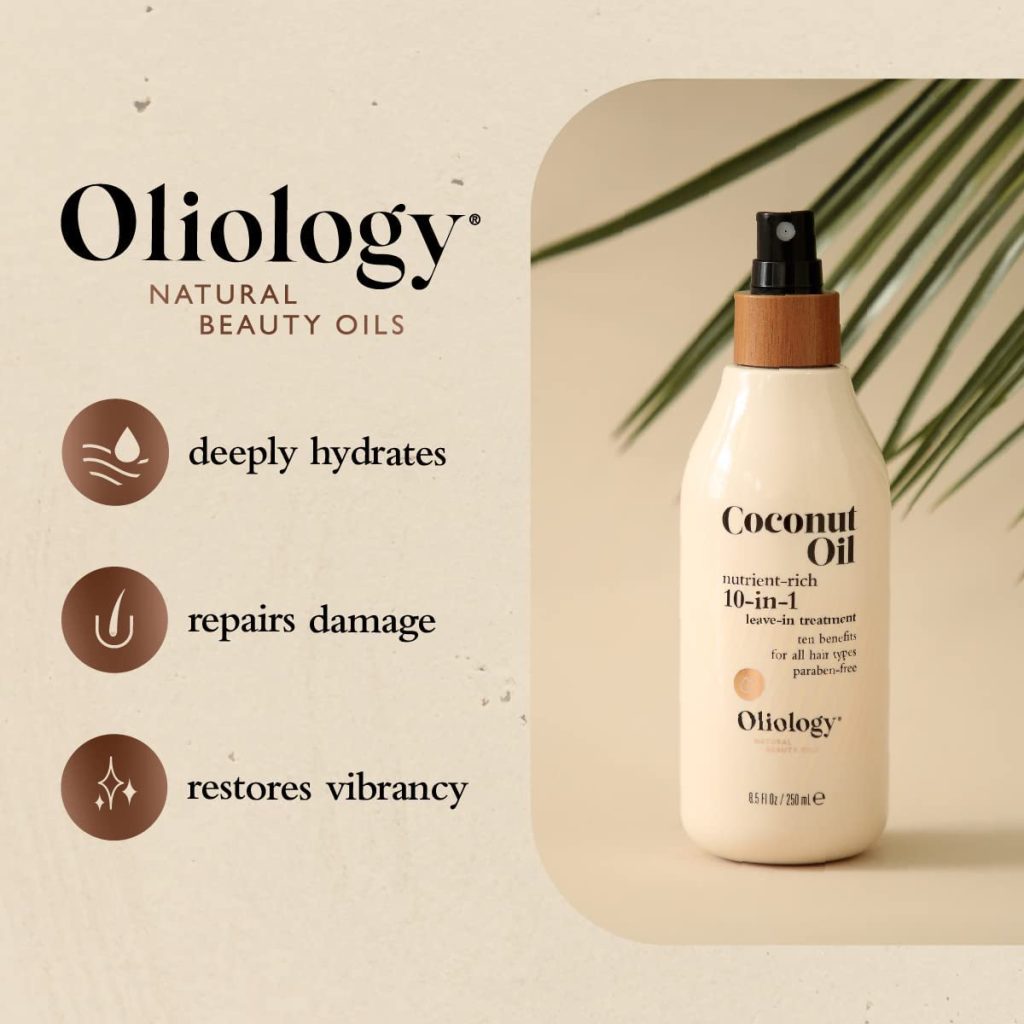 Oliology Coconut Hair Oil Price
You may think that the Oliology Coconut Hair Oil price is a little on the expensive side, but for the amount they offer, it is worth the price. Not to mention the endless benefits of the coconut hair oil that'll make your hair healthier than ever before! Besides, you only need a small amount for each usage so this coconut hair oil will last longer.
Overall, with intensive research being done, the Oliology Coconut Hair Oil is worth the purchase and most importantly offers numerous health benefits to the hair. Thus, if you are looking for the best coconut oil for hair, you should definitely give Oliology Coconut Hair Oil a try!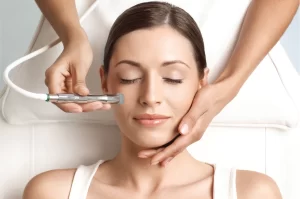 Skin Care
Editor's Choice Microderm Glo Mini Diamond Microdermabrasion and Suction Tool Latest price 2nd Best Choice
Read More
Subscribe to our newsletter