Tattoo chairs are an integral part of any tattoo studio. However, given the various types of chairs, it's important to understand why a product like an electric tattoo chair is more beneficial to you and your business as opposed to a hydraulic chair. In actuality, you will find that many (especially modern) tattoo chairs will serve a dual-purpose and may very well be equipped with multiple technologies—or simply include all of the above.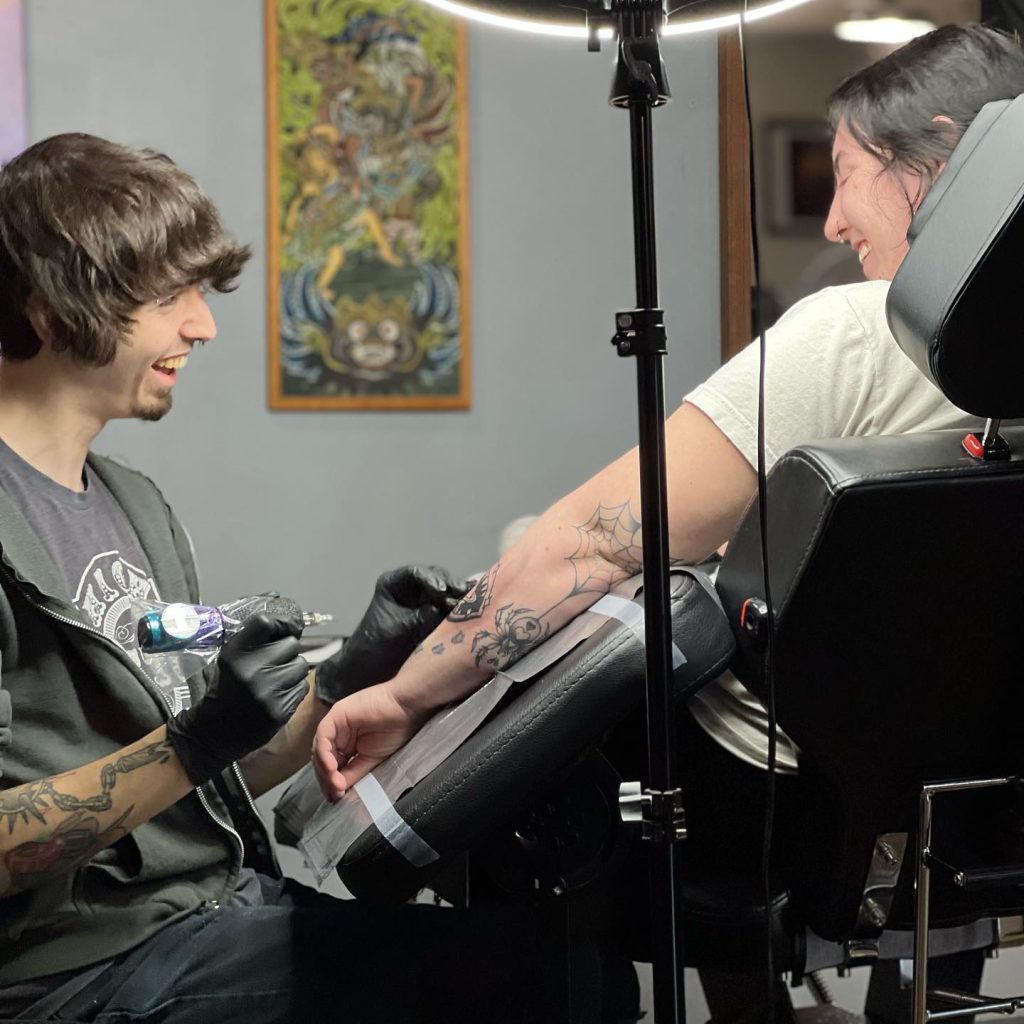 Tattoo Chairs
Keep in mind that tattoo chairs aren't just for tattoo studios. Hair salons, barbers, piercing shops, as well as other service establishments make use of such chairs to work. All these professionals call for a chair that'll fulfill both the needs of the client as well as their own. This means comfort, accessibility, manoeuvrability, and a stylish tattoo chair design.
What are Hydraulic Tattoo Chairs?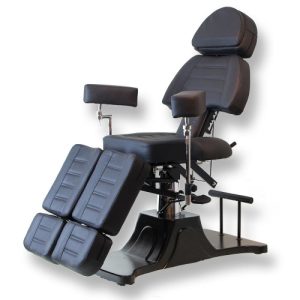 Hydraulic tattoo chairs make your job as a tattoo artist easier, delivering an added protection, safety, and make it more convenient to reposition your client, offering them optimal comfort for hours straight. Hydraulic chairs are very popular amongst tattoo studio owners because their height is easily adjustable, regardless of the total weight, causing no strain on your neck, shoulder, and back while you're tattooing your clients.
Other than tattoo studios, these chairs are also used in barber shops and beauty salons. The hydraulic of these chairs allow tattoo artists to easily adjust the chair's vertical height either with a button or a foot pedal. Some of these chairs also allow tilting of the chair. Aside from hydraulic chairs, there are swivel chairs as a cheaper alternative. They worked by turning the chairs which moved the chairs along the vertical axis. 
What are Electric Tattoo Chairs?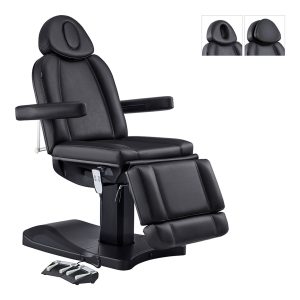 Electric tattoo chairs offer a lot of control. Say, the headrest can be adjusted up to 7 inches or more.
Investing in an electric tattoo chair allows you to utilize enhanced angling and position features, which is ideal for a tattooing session, such as adjusting the vertical up or down mobility, as well as controlling the reclining mechanism with ease for maximum precision. Also, using an electric tattoo chair can mean personalizing how you raise or lower a leg-rest, while keeping the footrest stationary at the same time. Your clients come in various sizes and heights, and the added customization and comfort electric tattoo chairs bring can definitely help them feel more relaxed, allowing you to get the job done more quickly and safely.
Hydraulic vs Electric Tattoo Chair – Which Mechanism Works Best?
The best types of tattoo chairs are the ones that offer a combination of comfort and precision for both the tattoo artist and the clients. There are a multitude of choices when it comes to style and mechanisms. 
While the standard hydraulic chairs may be a good fit, the electric options offer the ability to adjust height quickly and easily with a push of a button. They're easily adjustable, extendable, and no one will have a hard time climbing onto the chair. However, this type of tattoo chairs are significantly more expensive, and are generally high-end items. So if your budget permits, go for it, otherwise, hydraulic tattoo chairs will do the job except you need to make the adjustments manually.
Final Thoughts
We hope that our analysis of hydraulic vs electric tattoo chairs was helpful. 
At the end of the day, it's all up to the tattoo studio owner to decide which are the best tattoo chairs that suit their practice.
Bear in mind that it's not only enough to have quality furniture; it's also important to make sure that your tattoo studio is always clean, sterilized, and is equipped with proper amenities.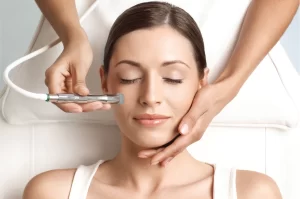 Skin Care
Editor's Choice Microderm Glo Mini Diamond Microdermabrasion and Suction Tool Latest price 2nd Best Choice
Read More
Subscribe to our newsletter