5 Benefits of Electric Tattoo Chairs & How They Can Make Your Job Easier As A Tattoo Artist
The benefits of electric tattoo chairs are second to none. Your tattoo chair is the very spot where you clients spend their entire experience on and where you will be working for a few hours straight. Your choice of chair must be perfectly designed so you can create all day long with ease and your clients can relax comfortably. 
Electric tattoo chairs can bring the best experience to both you as a tattoo artist, and your clients for multiple reasons. Let's delve deeper into the benefits they bring and why they're all-the-rage amongst tattoo studio owners.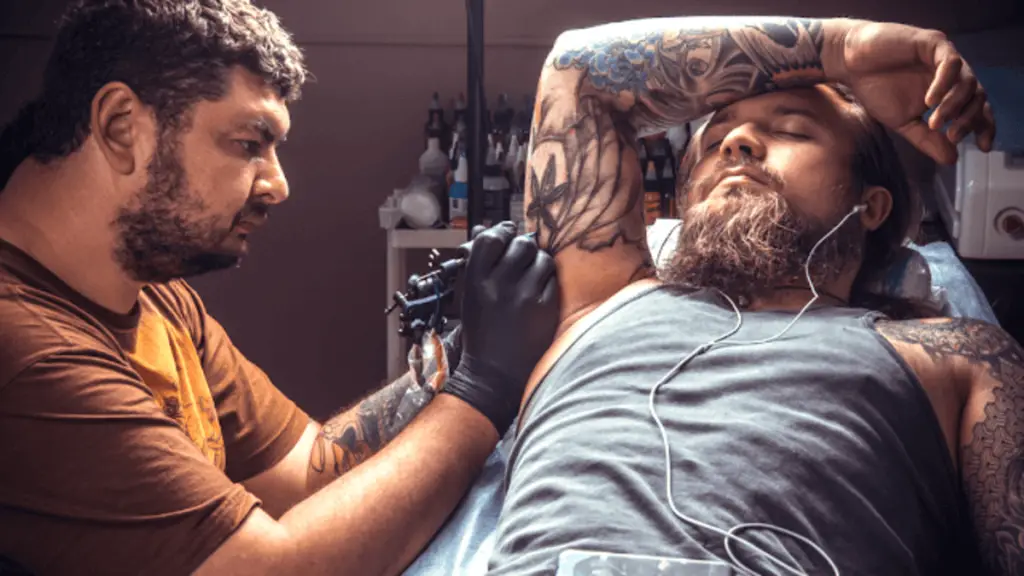 What are the Benefits of Electric Tattoo Chairs?
1. Easy to Adjust
Regular tattoo chairs must be manually adjusted, which can put immense strain on your body if you're working around the clock (and we know many tattoo artists work overtime). This is when electric tattoo chairs come in hand—they can be adjusted with just a press on the button.
By investing in electric tattoo chairs:
You'll put less pressure and strain on your back, neck, and shoulders
You can easily get your clients to the perfect height and position
Your clients will rest more comfortably with the ergonomic settings
You get to recline your clients to an almost flat position with ultimate ease
2. Luxurious Look and Feel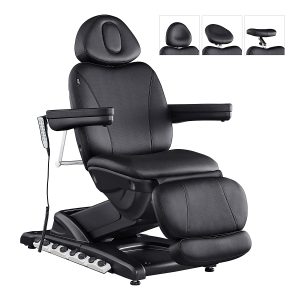 We can't stress this enough—humans are visual creatures. We are often tempted by what we see first and foremost, and what we feel next. DIR Apollo electric tattoo chairs are in a league of their own in terms of tattoo studio furniture. Such chairs boast a luxurious appearance that will impress everyone who walks through your door and sits in the tattoo chair. They also provide optimal comfort to your clients as though they're at home in their favourite recliner, only better because they're getting their ideal tattoo done and a star treatment from you.
3. Versatility 
One of the top benefits of electric tattoo chairs is that they fit perfectly into any tattoo studio, and just about anything such as dentists, salons, piercing shops, massage parlour, and more. No matter what industry you're in, you want whoever is sitting on your chair to be comfortable (even if you're drilling their teeth). Purchasing an electric tattoo chair is the way to go. 
4. Easy to Clean
The DIR Apollo electric tattoo chair is made of quality, non-porous PVC vinyl, which is extremely easy to clean. It's also black, so any stains that may be left behind by tattoo ink won't be visible. PVC vinyl can also be easily disinfected with disinfecting wipes or spray to keep your clients safe and healthy. 
5. Long-lasting
Amongst the top benefits of electric tattoo chairs are that they're built to last. Though, they typically require you to shell out a bit for the quality to match. With durable fabric, impeccable design and built, as well as excellent manufacturer warranties, you won't ever consider having other chairs in your tattoo studio. You and your clients will definitely enjoy the DIR Apollo electric tattoo chair for years to come.
Features of a Contemporary Electric Tattoo Chair
A. A Modern Twist
Some clients prefer a classic tattoo studio atmosphere, while others prefer something more up-to-date. In such cases, electric tattoo chairs have become increasingly popular. These chairs are built to last, featuring a sturdy design that makes it simple for anyone to sit in while also allowing the tattoo artist to make the necessary adjustments without causing the client any discomfort by requiring them to wriggle or lurch. 
Due to the adjustable height of the electric bass, tattoo artists of all shapes and sizes can comfortably perform their craft. You can easily get your client to the lowest or highest position according to the design of their desired tattoo and the body part they intend to be tattooed on. Quickly switching from one angle to another is now possible thanks to tattoo chairs that recline and reset electronically. 
B. Conforms to Human Body
Traditional frames and designs can still be seen on electric tattoo chairs because of the significance of the chair's overall appearance. Some chairs boast a more contemporary design, but with robust bases and comfortable seat cushions, putting their users in the optimal frame of mind for getting their tattoo done. Standard elements including headrests, armrests, and legrests are included in an overall unit. Padded materials provide extra comfort and support for clients without causing excessive wear on the seats.
C. Contributes to Clients' Satisfaction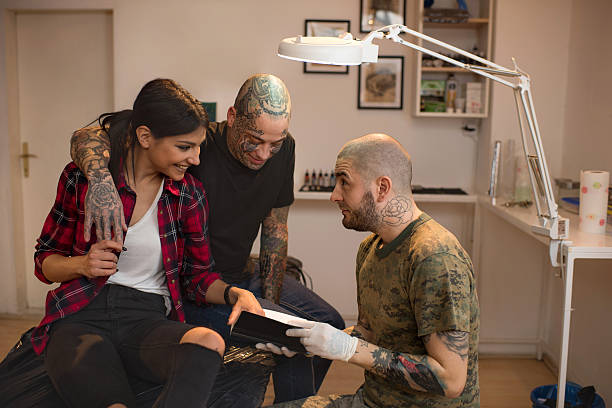 Clients are more likely to hang around at your tattoo studio and make themselves at home for a while if they feel at ease there, just as they would in a cafe or restaurant. This is why tattoo studios have persisted as a multigenerational community hub. Client satisfaction increases when they get to relax in a sturdy electric tattoo chair and converse with their artist or other patrons for an extended period of time, on top of getting a fresh new tattoo done.
Bottom Line
To sum up, the complete package puts your mind at ease during a tattoo service. To stand out from the crowd, some tattoo studio owners install high-tech amenities like electric tattoo chairs, which are convenient and beneficial for both the client and the artist.
Check out 10 best tattoo chairs, beds, and armrests.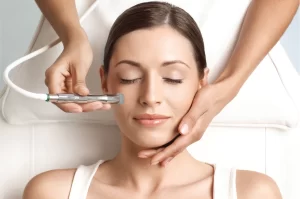 Skin Care
Editor's Choice Microderm Glo Mini Diamond Microdermabrasion and Suction Tool Latest price 2nd Best Choice
Read More
Subscribe to our newsletter