Maintaining a silk press in humid weather can be a pain in the neck, your curls often revert before you even get outside. 
On average, silk presses last roughly about weeks with proper care; however, there are ways you can extend its lifespan. 
But first, 
What Exactly Is A Silk Press?
Silk press is the latest version of the traditional press and comb, but for natural hair instead. Rather than applying greasy products and proceeding to hot combing, which can leave your hair stiff and flat, a silk press relies on a flat iron to straighten the hair.
Press and Comb VS Silk Press
With the old-fashioned press and comb, plenty of grease and heat are needed to achieve bone straight hair with little to no movement. With a silk press nevertheless, you can get the same result but with reduced heat and grease, as well as an added movement.
Does That Make Silk Press a Better Alternative?
It's the better of two evils—while little heat is involved, do note that a silk press can still cause heat damage if done frequently. Though you may have applied a heat protective serum to your hair to prevent the damage, this will not eliminate the risk. The best solution to this, is to get a press done sparingly. 
How Long Can a Silk Press Normally Last
The average silk press can last anywhere from seven to ten days depending on how active your lifestyle is. It can last a little longer with proper maintenance between pressings but not longer than twelve days.
We rounded up 7 various ways you can keep a silk press from reverting.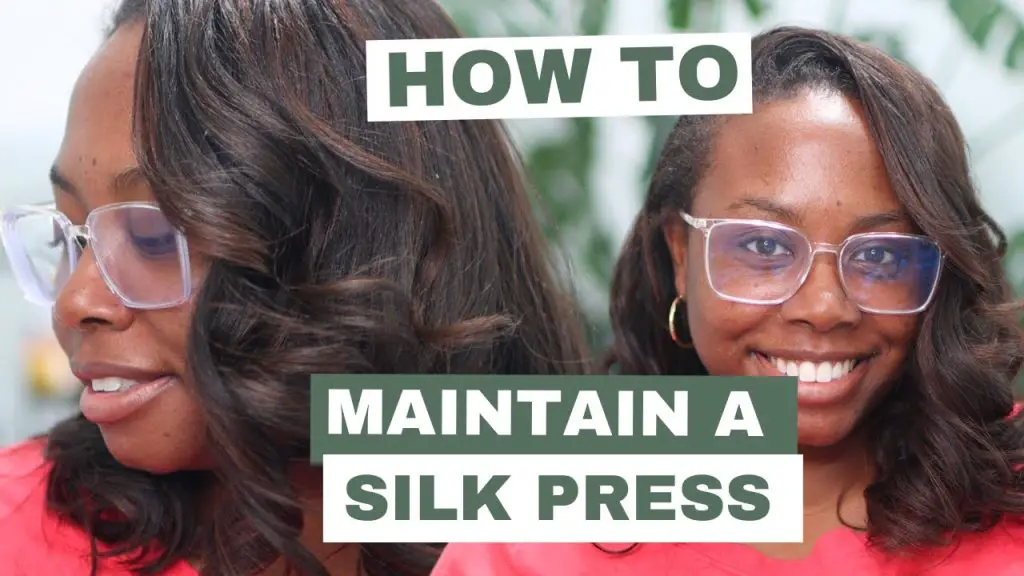 1. Cleanse Your Hair Thoroughly Before the Silk Press
The key to a perfect, long-lasting silk press is to start with the cleanest of hair. Use a natural hair shampoo and deep conditioner treatment to properly cleanse it and nourish it afterward.
2. Wrap Your Hair Up
Ensuring you wrap up your new silk press before going to sleep can extend its lifespan. Avoid tossing and turning at night as it causes friction and can potentially ruin your silk press, and result in frizz or tangled hair. 
Use a head wrap, bonnet, or both to keep your hair secured at night. One of the most efficient ways to wrap your silk press at night is to comb it in circular motion and secure it with bobby pins, wrap a scarf around it once you finished, and finally, cover it with a bonnet.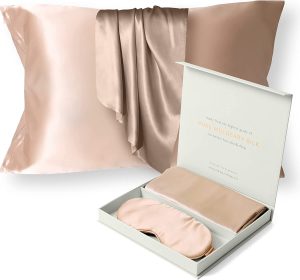 We also recommend that you purchase a silk pillowcase such as that from Colorado Home Co in case your hair escapes your bonnet at night. It's also proven that silk pillowcases can impart certain hair and skin benefits, hence  a win-win!
3. Keep Moisture At Bay
High amounts of moisture can cause your hair to return to its natural state. Stay away from excessive amounts of moisture, for instance, long hot showers and going to the sauna. Humidity and moisture are two biggest culprits of a puffy silk press.
If for any reason you need to touch up your press with extra heat, you can resort to a short blow-dry session or touch up with a flat iron.
4. Avoid Touching Your Hair Too Often
We know how satisfying it is to run through your silk press with your fingers, but try to resist the urge from constantly touching and manipulating your strands if you wish to maintain a silk press. Touching your hair often in general, can cause frizz and shorten the lifespan of your style.
5. Trim Your Ends
Split and roots are difficult to maintain, especially when you're talking about maintaining a silk press. They become more noticeable and tangle easily. Speaking as a whole, be sure to trim your hair every once in a while to keep it healthy.
6. Avoid Water
Stay away from water! Your hair will revert to its natural state once it touches water. Always look out on the weather when you choose to do a silk press so you can avoid the rain. The same goes for when you're taking a shower, wrap your hair up and put on a shower cap.
7. Avoid Overusing Products
After getting your press done for a while, you may be tempted to use products to maintain it; however, we must warn you that overusing products will cause build-up in your hair. Plus, this'll cause your silk press to look greasy and flat. 
Suppose your hair naturally gets greasy, you can try using a dry shampoo to break down some of the oil and hopefully extend your press for a few more days.
Unable to visit your salon for a silk press? Click here to find 14 best products for silk press at home.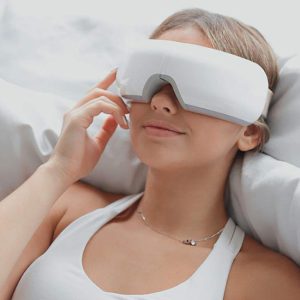 Skin Care
Editor's Choice Worxvell Eye Massager Latest price 2nd Best Choice SereneLife Eye Massager Latest price
Read More
Subscribe to our newsletter