The pandemic has since trained us to do our own eyelash extensions, manicure, or even a silk press at home. As we adapt to the "new normal," it's inevitable that we stay up to date with social media trends and at-home beauty trends.
Working on natural hair all by yourself can be tricky as it requires the right type of hair products and tools, otherwise, it'd be susceptible to damage. Out of so many choices in the market, we're glad to discover the one hair dryer that can easily dry, smooth, and style even the tightest curls created with blow-drying natural hair in mind. It isn't just any hair dryers, rather, a paddle brush and a hair dryer combined. 
We introduce to you the Revlon One-Step Hair Dryer and Styler.
What's So Special About Revlon's One-Step Hair Dryer and Styler?
Ever wanted an easy, polished hairstyle that doesn't cost you hours to produce? Hear us out, Revlon's paddle brush dryer is all you need to make that happen.
Salon-Quality Blowout Experience
This tool makes blowing out any type of hair easier, especially curly hair.  It looks like an electronic paddle brush, where the hot air emits through holes next to the bristles. It comes with three settings: cool, low and high. The hot air and tension can also easily detangle and blow out your curls, making it an ideal dryer if you're all about quick and effective styling.
It also works through ionic technology that helps condition, smooth, and adds shine to your hair whilst reducing frizz and static. 
Streamlined, Deliberate Design
The soft brittles this one-step hair dryer and styler comes with are impactful enough to move through coils, so need not worry if you have extremely curly hair. 
The handle it comes with is also surprisingly comfortable. However, do note that the top of the handle near the brush head tends to get pretty hot, especially if you're using the high setting. We recommend you hold the dryer closer to the bottom of the handle or use a glove if you're sensitive to heat. That aside, we love that it comes with a six-foot swivel cord that makes it easier to maneuver any way you want.
Guaranteed Results
Courtesy of its ionic technology, you're able to create whatever style using this Revlon one-step hair dryer and styler. Prepare to be surprised by how straight your hair can get during the blow dry, you don't even need to use much heat or many passes, which are two ways you can mitigate the damage.
True Value
If you want something budget-friendly that also gives good results—look no further than the Revlon one-step hair dryer and styler. This can easily be the best hair tool you've purchased in forever. Effective and efficient, and it only cost you $35.97, can you believe such a paddle brush dryer is inexpensive?
Our Final Verdict On The Revlon One-Step Hair Dryer and Styler
We think this is a game-changer. All in all, this heated brush allows you to experiment various new hairstyles without putting your natural hair to serious heat damage as a regular hair dryer would. Rather than multitasking with a hair dryer and a brush, why not opt for such a tool that gives you more ease and control over the result? Boasting over 50,000 reviews and a 4.5 star rating on Amazon, you'd seriously wish to get this brush sooner. 
Check out our favourite hair dryers that are created with heat-protection in mind here.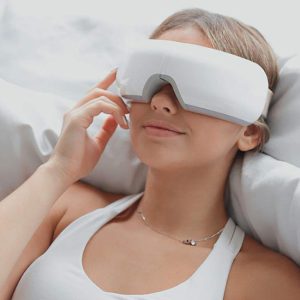 Skin Care
Editor's Choice Worxvell Eye Massager Latest price 2nd Best Choice SereneLife Eye Massager Latest price
Read More
Subscribe to our newsletter