Many of us are obsessed with sleek packaging. Kristin Ess, if you're unfamiliar, offers chic-looking, low-maintenance hot tools and hair care products most of which are priced under $100, and easily accessible.
Their hot tool line features all the standards, comprising dryers, flat irons, and curling irons of various sizes—all boast white and rose gold palette, and are something you'd want to use. However, we think the real standout is their Soft Wave Pivoting Wand Curling Iron. It comes with a 1¼ inch barrel, which is ideal for creating loose waves. Not to mention it has no clamps, unlike a typical wand. The most interesting part, though, is that the barrel is pivotable, meaning you can use it either as a standard vertical wand or you can click it into place at a 90-degree angle, converting it into a curling bar.
Here is how we feel about the Kristin Ess 1 ¼  Inch Curling Iron.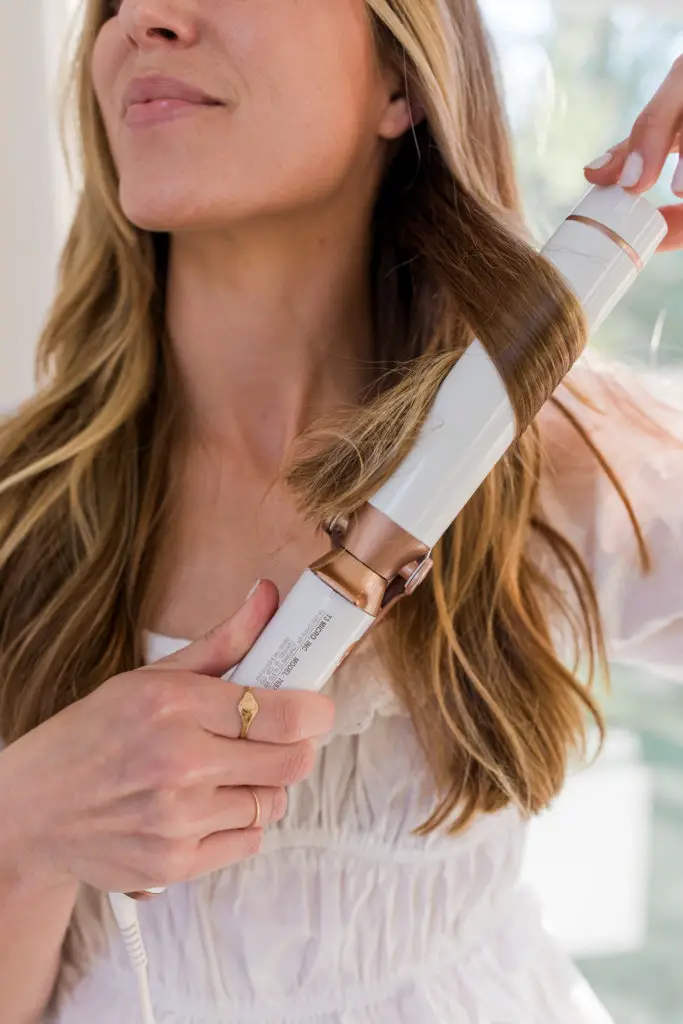 The Design
It is designed to pivot to release the burden on your arms, and you'll certainly find it easier to maneuver compared to regular curlers. The Kristin Ess curling iron 1 ¼ features a gold titanium wand with a tip and rubber ring so you can rest it safely on your countertop without it burning anything. Plus, we appreciate that it comes with an extra long cord.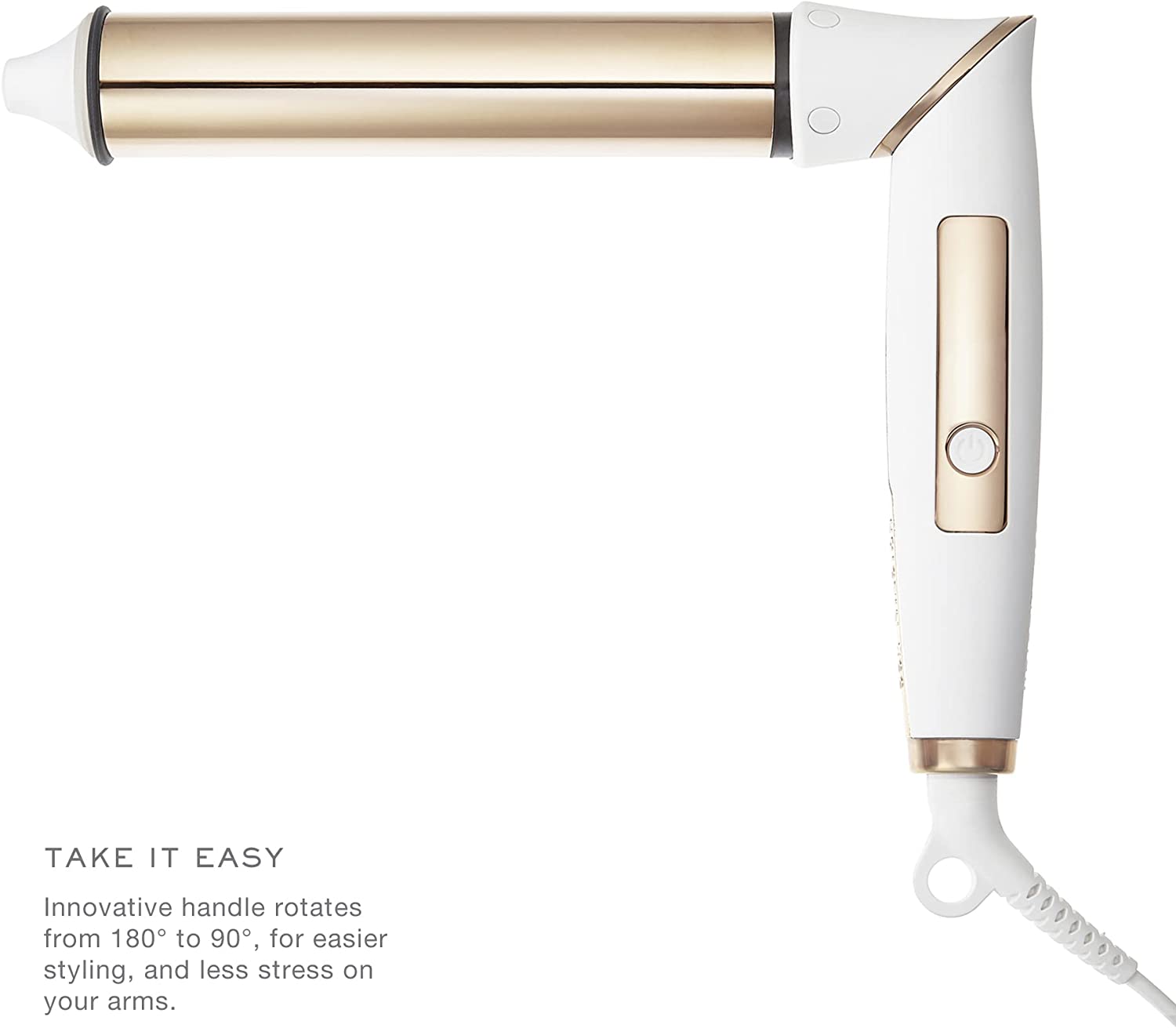 Kristing Ess Curling Wand How to Pivot
The Kristin Ess curling iron 1 ¼ will take you roughly 20 minutes to style your hair (depending on its thickness). If you're wondering how to pivot it, firstly, section your hair and then hold each piece for about 5 to 8 seconds on the 425 degrees heat setting. Repeat this process until you finish all the sections and brush through your waves with the comb it comes with for a more natural look.
What We Love About It
Chic design
Comfortable grip
Imparts soft, shiny waves
Adds volume to the hair
Auto shut-off feature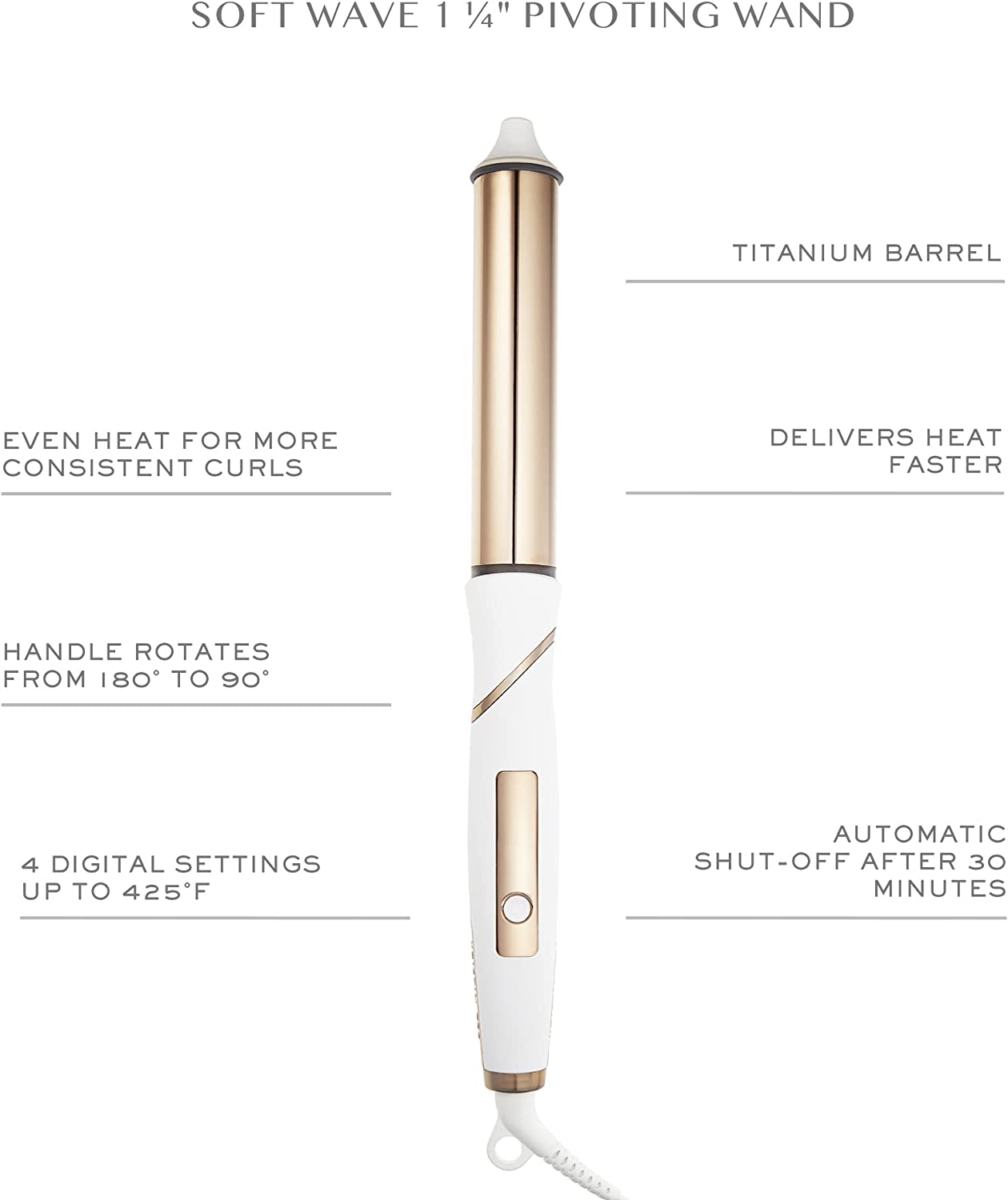 What We Don't Love About It
It's pivoting design doesn't speed up styling time nor provide much ease.
Short-lasting results.
Easy to burn yourself with.
Tips & Tricks
If you have thick hair, we recommend you wrap your hair flat around the wand rather than twisting it to ensure proper heat distribution. You can use your pointer and middle finger like scissors and sandwich a section of hair in between, then wrap it around the barrel evenly.
Is It Worth Purchasing?
We find this question subjective. While the results are amazing, the Kristin Ess curling iron  1 ¼ doesn't make styling your hair any easier or faster. People with thick hair in general, need all the heat retention in the world to achieve desired results which a regular curling iron can do a better job of. But if it's something you're willing to compromise, this still makes a great purchase. 
Having said that, we find a curling wand like this works better in heat evaporation, which suits those with finer hair.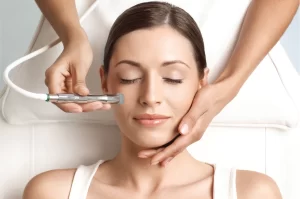 Skin Care
Editor's Choice Microderm Glo Mini Diamond Microdermabrasion and Suction Tool Latest price 2nd Best Choice
Read More
Subscribe to our newsletter