As we mentioned all over, a hair straightener is an essential if you want neat and sleek hair every day. Flat irons are proven to be practical and helpful as they allow us to style our tresses the way we want, personal or professional use. 
Out of the many best hair straighteners 2023, the Remington S5500 1" Flat Iron with Anti-Static Technology is one of them that stand out. This brand has created various types of flat irons and curling irons that cater for different hair types. In our Remington S5500 review, we will prove to you that there are affordable flat irons in the market that aren't going to compromise your desired results.
Priced $19.84 on Amazon, this reliable flat iron isn't just comparable to higher-end options but also offers all the bells and whistles for the price of a few cappuccinos.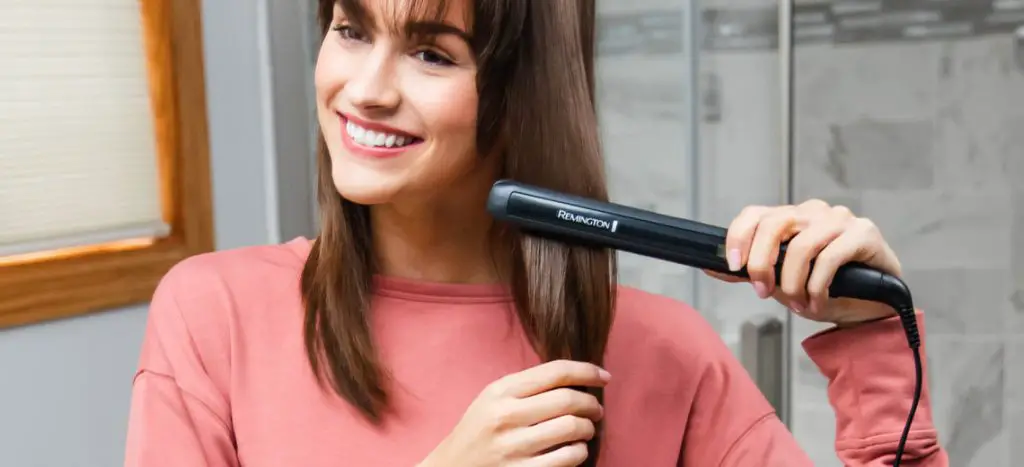 Features and Functions of the Remington S5500 1" Flat Iron With Anti-Static Technology
Suitable for all hair types
6 feet cable/cord
6 heat settings
Made of Ceramic and Tourmaline
Electric power source
No battery used
Spot or wipe clean
2 year manufacturer warranty
30 seconds heating time
Heats up to 410 degrees fahrenheit
Comes with a swivel cord, ceramic plates, temperature indicator, uniform heat recovery, quick heat up, multiple heat settings, closing lock, digital display, digital controls, automatic shut-off, adjustable
Ideal for All Hair Types
Presuming you often deal with frizzy hair and pesky flyaways, the Remington S5500 flat iron is your perfect match. Designed with anti-static technology and long ceramic plates, this straightener reduces the amount of negatively charged particles to eliminate up to 50% less static compared to its competitors.
Wider Plates
We can all agree that less is more—and that's precisely why this flat iron stands out from other models. Ceramic plated and coated in titanium protection, the plates are 30% bigger than others on the market, allowing you to be quick and safe when styling your hair.
Adjustable Settings
Our hair often calls for different attention on different occasions. One day our hair requires a hotter option, and other days colder. With the Remington S5500 flat iron, you can easily switch between various heats with its six customizable heat settings. It offers everything from 310°F to 410°F and can be adjusted whenever and however you like.
Turbo Boost Function
We sometimes need a little boost, and this flat iron comes with a feature called "Turbo Boost" that'll quickly boost your straightener up to the maximum heat allowed. To activate it, simply press and hold the "+" button and voila!
Hinged Locks
Sure, this flat iron boasts abundant bells and whistles, but the real magic here? We'd say the hinge lock—something most flat irons don't offer.
The hinged lock protects the plates during storage which in return, protects your investment and reduces any unwanted wear and tear along the way.
Why Are We This Obsessed With the Remington S5500 1" Flat Iron with Anti-Static Technology?
Dummy-Friendly
Nobody can reject a trusty tool that offers simplicity, especially when you're a beginner. You can easily plug the Remington S5500 into any outlet, and if you're planning to take it on the road, all you have to do is to wrap the cord around its exterior and put it in your bag. The compact size fits easily into any desk drawers and purse and rest assured that it takes up little to no space.
Versatility
On top of straightening, this 1-inch flat iron could double as a curling iron. In just a few bends of your wrist, you can wrap your hair around the ceramic plates and seamlessly achieve those same gorgeous bombshell curls that a curling iron can do, too.
Minimal Heat Damage
Most, if not all flat iron can cause heat damage. Regardless of the amount of hair protection sprays you use, the possibility of still inflicting some damage is there, and the Remington S5500 actually takes that into account.
The larger plates doesn't just make it easier to straighten curly or thick hair, it also speeds up your use of the straightener so it reduces damage.
Affordable
If you're someone who always looks for a bargain, this flat iron will work wonders for both your bank account and hair. At just $19.84, it can last longer than either the next two or many years to come.
Pros
Made of ceramic for less damage
Features a Pearl ceramic technology for a faster and luxurious finish
Heats up in just 15 seconds
Comes with a LCD temperature display to monitor the temperature
Shuts off automatically when left unused.
Cons
Our Final Verdict Of the Remington S5500 Flat Iron: To Buy Or Not to Buy?
If you're into hair styling but at the same time, wish to reduce the damage inflicted on your hair, then this Remington Flat Iron is made for you. Minimal heat damage, removes pesky flyaways, features an auto-shut-off button, this affordable option is the clear winner for anyone looking for salon-quality results at the comfort of their own home yet cost no more than $20.
All in all, this flat iron isn't just a want, but a need for your hair.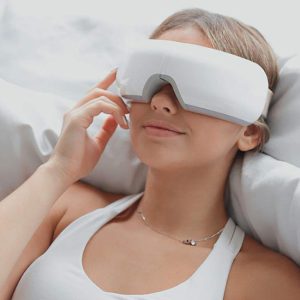 Skin Care
Editor's Choice Worxvell Eye Massager Latest price 2nd Best Choice SereneLife Eye Massager Latest price
Read More
Subscribe to our newsletter