Straightening wavy hair without using a hair straightener or a flat iron sounds pretty far fetched. However, that's not always the case. In fact, it's totally possible to achieve straight, glossy hair without inflicting any heat.
While the techniques we're about to share work on wavy hair, don't expect to be able to go from curl hair to super-straight hair without the help of hot tools. Suppose you want to test it out anyway, follow our tips on how to make your hair straight without heat.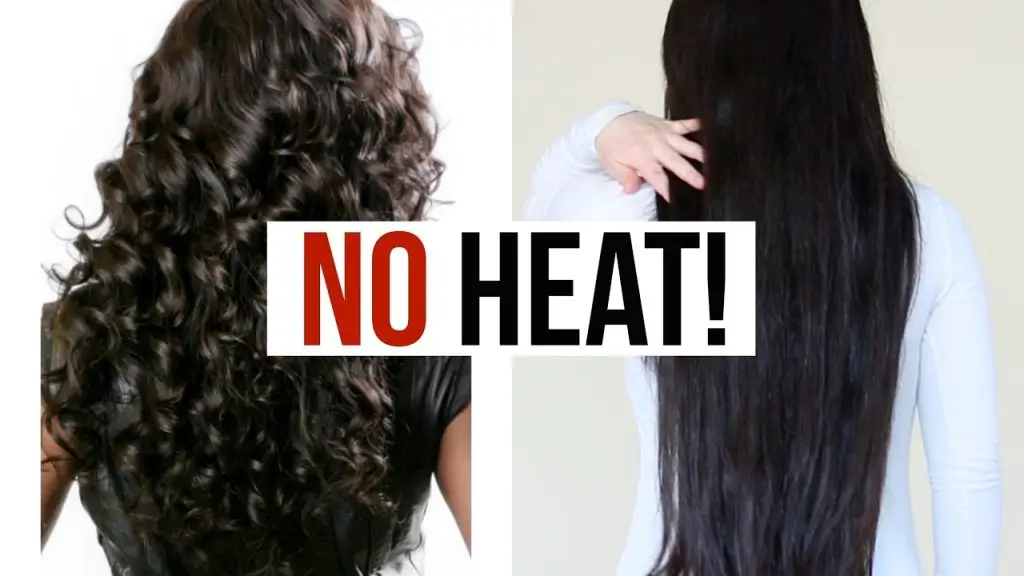 1. Use a Hair Smoothing Product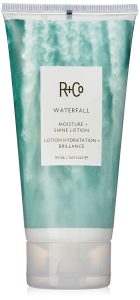 If you don't mind a little bit of natural bend, we recommend applying a hair smoothing product, such as R+C Waterfall. Then comb it out straight and let it air-dry. This will result in a lived-in, relaxed hair look. You may apply a smidge of hair oil and some hair sprays to tame any flyaways for the final look.
2. Try Wet-Setting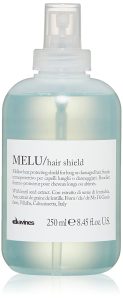 Your second option for non-heating straightening is to wet-set with velcro or silicon rollers. After washing your hair, towel it as dry as possible, and proceed to applying a medium-hold mousse. We recommend the Davines Melu Hair Shield as it comes with water-wicking abilities that make it ideal for air-drying hair.
Moving on, you'll want to section your hair into four equal parts so it's easier for you to apply the rollers. You can smooth the hair using a fine-tooth comb, and begin wrapping a one-to-two inch section of the hair as tightly as possible around the roller. Depending on the kind of rollers you're using, you may need to secure the roll with bobby pins or roller clips. Either way, be sure to apply the pin or clip on the underside of the hair so you don't end up with any noticeable creases. Once you've wrapped up all your hair, mist on your setting lotion, spray gel, or a lightweight hair spray.
Then, the waiting game begins. Straightening hair without heat is not at all quick.

We also recommend cocktailing a leave-in treatment with a mousse, such as the Joico Power Whip. We love that this combo helps keep hair soft and shiny, while also imparting hold and helping hair to dry straight. Once you've applied the product, again, use a fine-tooth comb to evenly distribute the product, and then brush your hair straight. Let it air-dry from there. To enhance straightness, you may sporadically comb through your hair as it dries.
3. Wrap It Up
This is another technique that requires waiting but is definitely effective if you don't want to damage your hair with heat. Wrap-drying is a process where you use a paddle brush to wrap your hair tightly in one direction and hold it in place with the help of bobby pins. As your hair gradually dries, it'll keep a straight and smooth look.
4. Use an Ultra-Absorbent Towel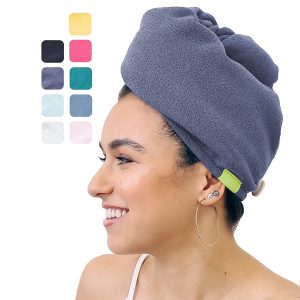 Heat-free straightening techniques work best on fine to medium hair texture that's straight or slightly wavy. Though it requires hours to fully dry, we recommend speeding up the process by using an absorbent fabric like Aquis, which helps absorb moisture out of the hair quickly without causing damage and frizz.
5. Use the Cold Air Setting on Your Hair Dryer
If you don't want to use anything at all, use your blow dryer with cold air along with a combination of brush and fingers to help straighten. Only if you want, use a natural product like coconut oil to relax the cuticle of hair and eliminate frizz once it dries.
6. Try Using Milk
Coconut milk is supposed to be the best for a so-called 'milk mask', but most milk except for almond can work wonders. In fact, the heavier the milk the better. Leave it in like you would a conditioner for about ten minutes, rinse, and let your hair dry naturally. Though, this method doesn't provide the same straightening effects for extremely curly hair, it'll just soften the curls.
How Heat Damages Your Hair Overtime
a) Dryness
Amongst the important signs of constant heat-induced damage to hair is loss of moisture, or dryness. When you regularly use heat styling tools on your hair, the internal protein structure of your hair is susceptible to damage, hence frizz. Your hair appears less bouncy and is more prone to breakage. Moreover, the natural moisture is permanently washed off making the hair become dry and brittle.
b) Change the Pigment of Your Hair
When you constantly expose your hair to heat, it tends to lose its pigment. This applies to both your natural hair colour as well as artificial hair colours. The fading can be a lot more visible in darker hair colours such as reds, auburn, and brunette shades.
Can Any Type of Hair be Straightened Without Heat?
When not using any heat, the straightening effect won't be as lasting as that of heat. As you attempt one or two of our tips, you'll notice that the methods used to straighten only work with your natural curl as it can't flatten the natural curl out like a heat instrument does.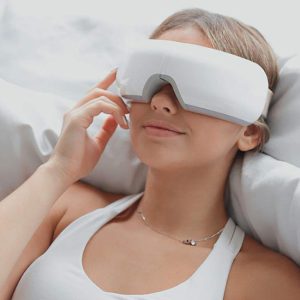 Skin Care
Editor's Choice Worxvell Eye Massager Latest price 2nd Best Choice SereneLife Eye Massager Latest price
Read More
Subscribe to our newsletter