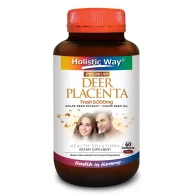 Holistic Way Premium Deer Placenta Fresh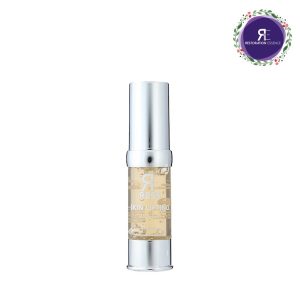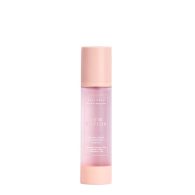 Korean and western beauty brands like 3CE and Fenty Beauty might have reigned supreme in your best beauty arsenals, but we think it's about time we give these local beauty brands in Singapore their long deserved spotlight. If you've always wanted to support local but don't know where to start, here are some of the top brands and their must-try products we're swooning over.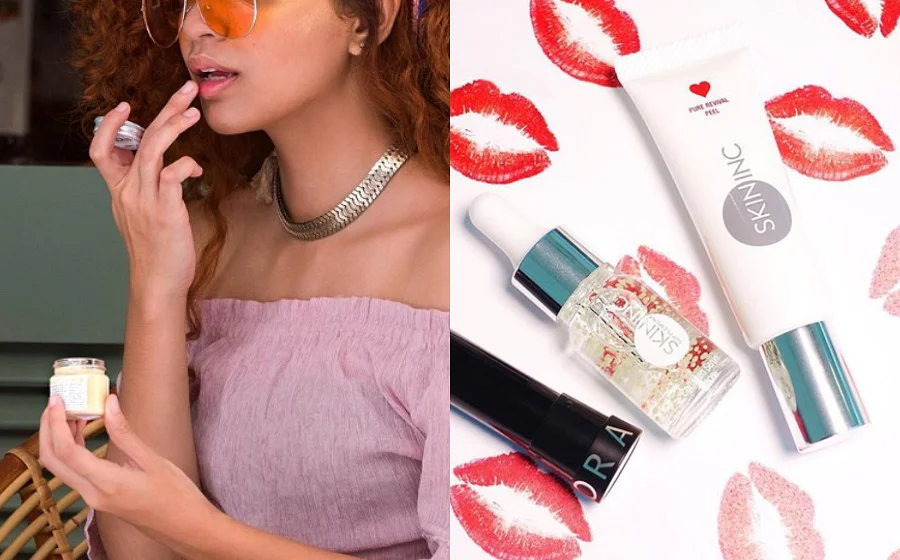 Holistic Way boasts over 20 years of experience in the health and food scene. Founder Ricky established JR Life Sciences Pte Ltd back in 2007 which has since become one of the pioneering brands under JR Life Sciences and amongst the trusted brands across Singapore. 
Holistic Way Premium Deer Placenta Fresh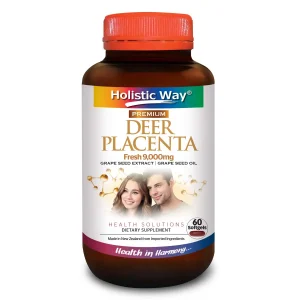 The Holistic Way Premium Deer Placenta Fresh is formulated with extracts equivalent to 9000mg of fresh deer placenta, grape seed oil as well as grape seed extract. This supplement is enriched with amino acids, protein, hyaluronic acids, minerals, vitamins and deer placenta that gives your skin that instant nutrient boost. The hyaluronic acid in this placenta supplement strengthens your extracellular matrix that keeps moisture in your skin. On top of that, grape seed extract has ample antioxidants in combating free radicals hence promoting skin's elasticity and a youthful glow. Designed by Singapore's best local beauty and wellness brand, the Holistic Way Premium Deer Placenta is suitable for both men and women who wish to maintain their youthfulness.
Check out 10 best skin supplements in Singapore we are swooning over here.
Beauty and wellness supplement with 9000mg of fresh deer placenta, grape seed oil and grape seed extract.
2. Restoration Essence (RESS)
Founded by duo Sara Soong and Jarrod Wong, Restoration Essence emphasises all-natural, safe and chemical-free skincare solutions. If you're not all about heavily marketed, overrated products that contain additives, preservatives and other harmful chemicals alike, look no further than this local beauty brand in Singapore. Better yet, you'll be glad to find out that RESS sources only the rawest and most natural ingredients to formulate their products. 
RESS Skin Lifting Serum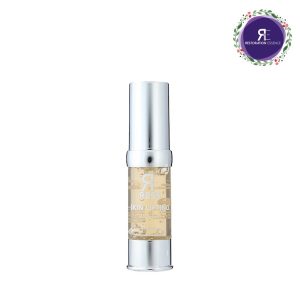 Promises to take away 10 years of your skin's age, this amazing Skin Lifting Serum by Restoration Essence (RESS) is the key to maintaining your youthfulness. This product is formulated with a combination of anti-ageing essential oils that strengthens your nervous system whilst lifting and firming your skin. That's not all, the Hyaluronic Acid inside this product is set to keep your skin hydrated and moisturised all day long. 
Skin lifting serum with a powerful blend of anti-ageing essential oils.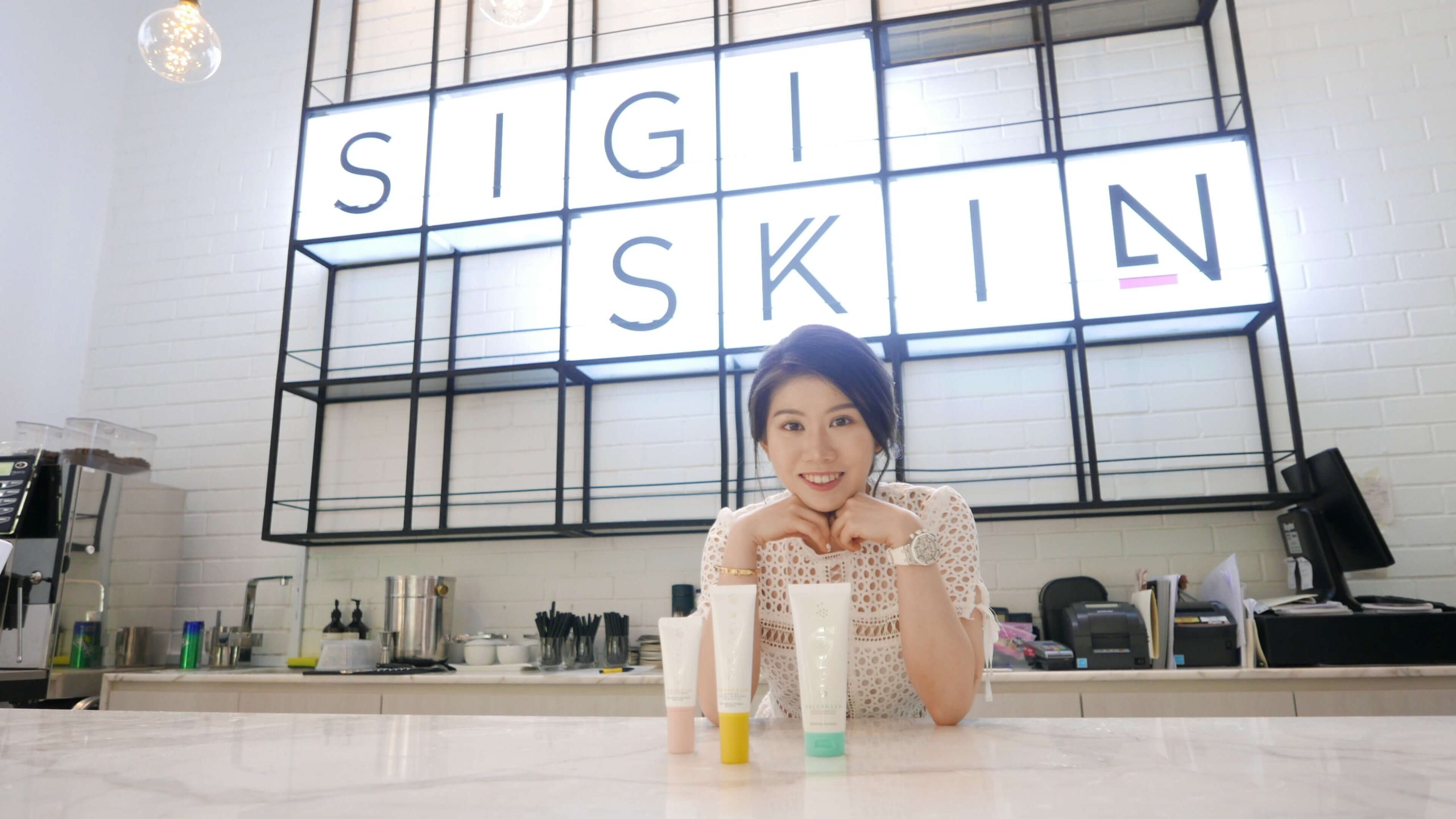 If you're looking for the best local beauty brands in Singapore that are clean, we're swearing by Sigi Skin. The brand draws its powers from top antioxidant-rich superfoods such as acai, kale and soy to improve your skin. Whether you're on the hunt for a good vegan skincare brand or something to perk up your skin, trust us when we say that this local brand isn't made to disappoint. 
Sigi Skin Dew Potion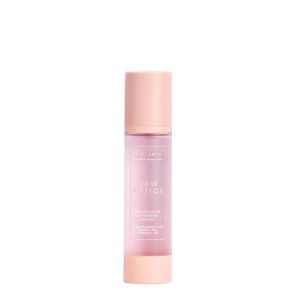 Nothing works like a magic potion, but this product is the closest we can find. This facial mist from Sigi Skin is infused with antioxidant-rich botanical extracts including chamomile flower, aqua 3g, maqui berry, glycerin and liquorice to give parched skin a hydration boost. This mist has the ability to refresh your skin while doubles up as a penetration enhancer to intensify the effectiveness of any of your skincare products.
Antioxidant-enriched facial mist for all skin types.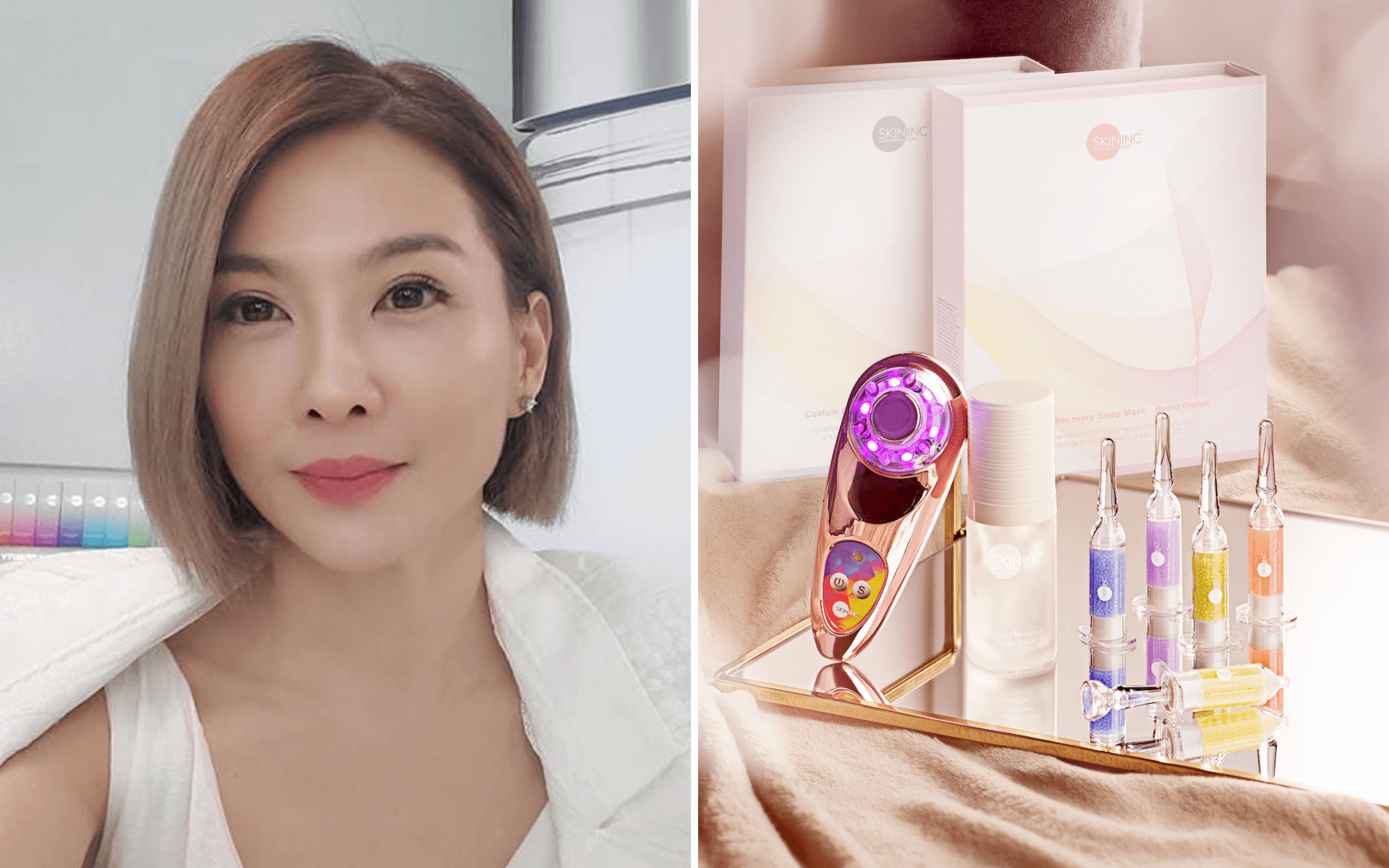 Personalised skincare brands are all-the-raved today and Skin Inc is surely one of the brands taking over by storm. This award-winning skincare brand analyses every single detail of your lifestyle—from your sleep schedule to your stress levels—to curate the best possible serum for your skin. At Skin Inc, you can rest assured that each product is made to measure.
My Daily Dose Custom Blended Serum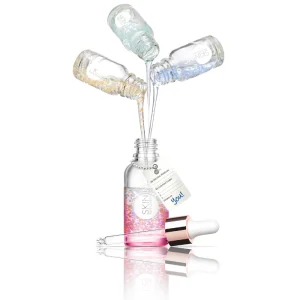 This award-winning serum has been selling out faster than we can keep track of. Designed to address all of your lifestyle concerns, this customised serum is formulated with Patented Japanese Seaweed Encapsulation to ensure that this serum delivers only the most potent ingredients to your skin.
Custom blended serum that caters to specific skin concerns.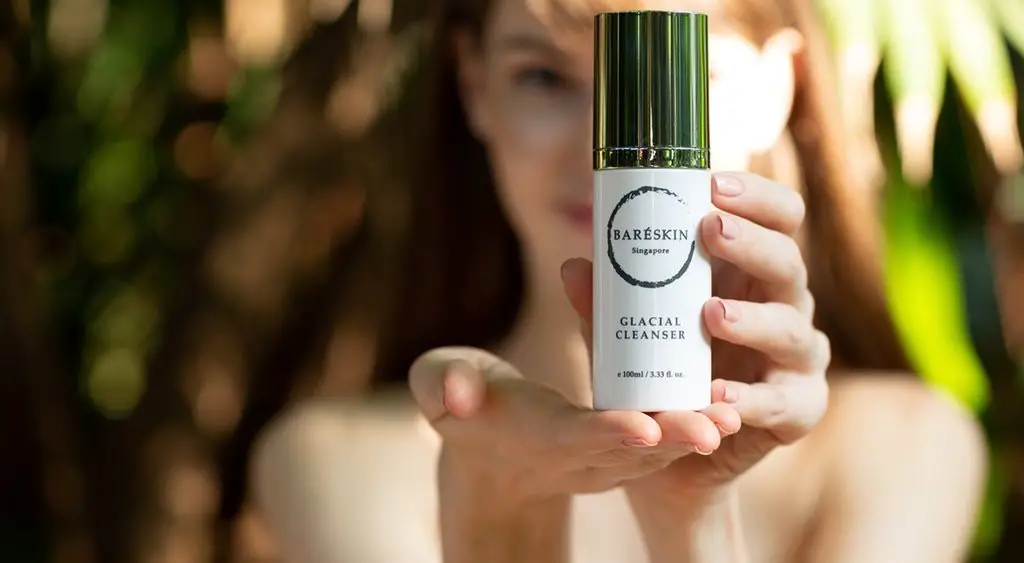 Bareskin strives to help people be confident in their own skin. Unlike many skincare brands in the local market, Bareskin addresses Singapore's tropical weather conditions that are often harsh for delicate skin. With that in mind, the brand designs only products that cater to the humidity of the island that'll help your skin glow from within. They also pride themselves on integrating advanced technology and multifunctional active ingredients so you can expect not less than the best from them.
Bareskin Glacial Cleanser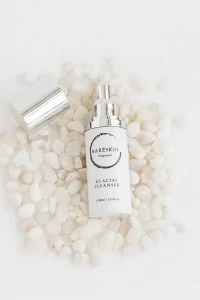 Count on this Glacial cleanser to give your skin the holistic care it deserves. Formulated with botanical extracts sourced from the Swiss glaciers, this facial cleanser works to gently remove all impurities and makeup residue. It also contains potent antioxidants and marine extracts that'll nourish the skin for an even luminous glow and a toned complexion.
Facial cleansers with botanical extracts from the Swiss glaciers.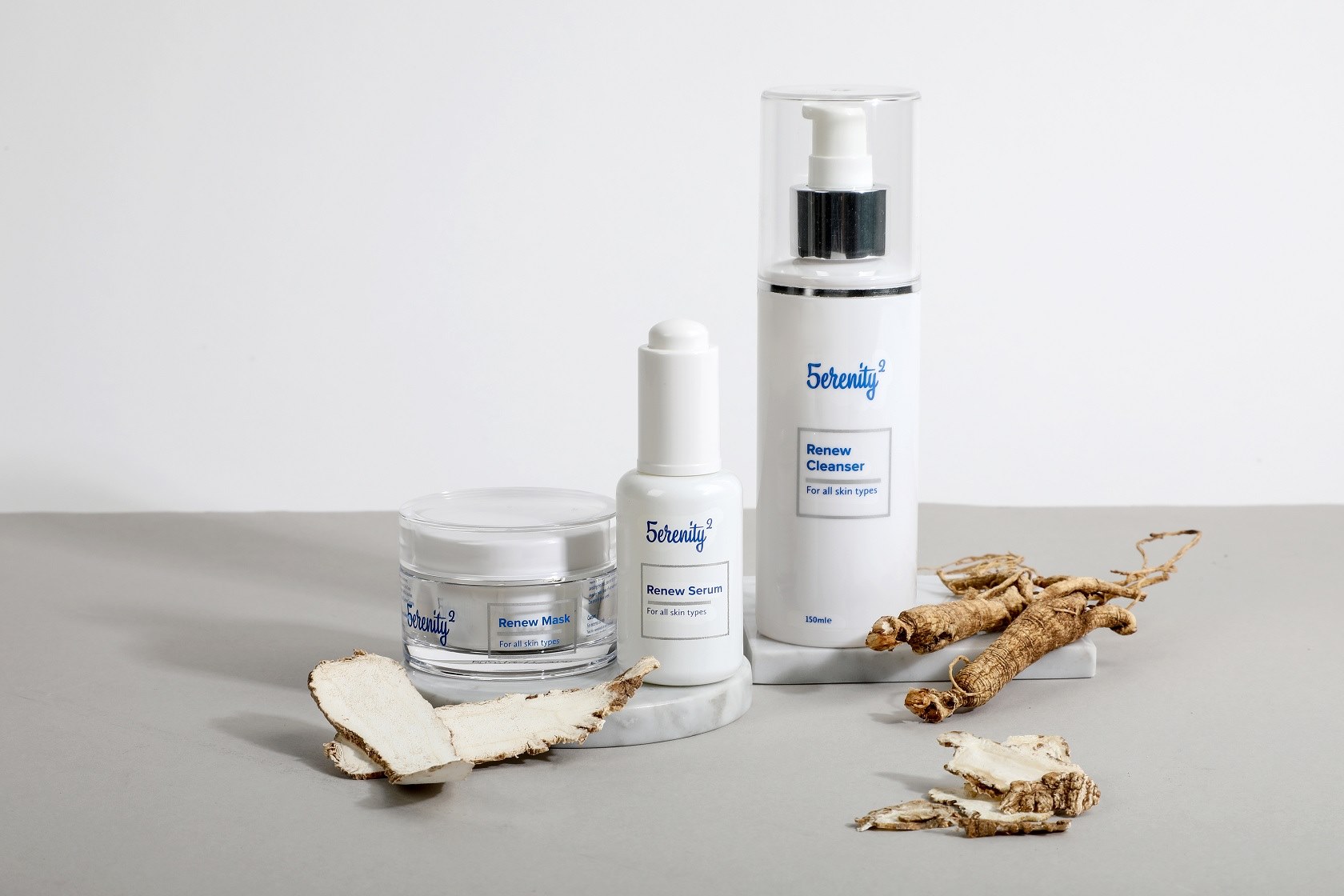 5erenity² is a local beauty brand in Singapore created with a bespoke skincare solution in mind. Pronounced as Serenity, the brand was inspired by the 5 elements of Yin and Yang with their aspiration of providing your skin with a state of serenity and calmness. Their products are formulated to work thanks to the powerful blend of herbs and pharmaceutical-grade ingredients they used. With that, we'd like to regard it as one of the best local beauty brands in Singapore you can count on.
5erenity² Renew Serum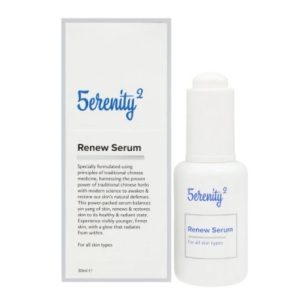 The renewing serum from 5erenity² is formulated with traditional Chinese medicine herbs such as ginseng and Angelica. They are integrated with meticulously selected proportions to maintain the Yin and Yang balance of our skin. We love that this product also serves as an antioxidant powerhouse as it contains niacinamide, hyaluronic acid and peptides that aid in reversing ageing, promoting collagen regeneration and keeping the skin hydrated.
Antioxidant-enriched skin renewal serum.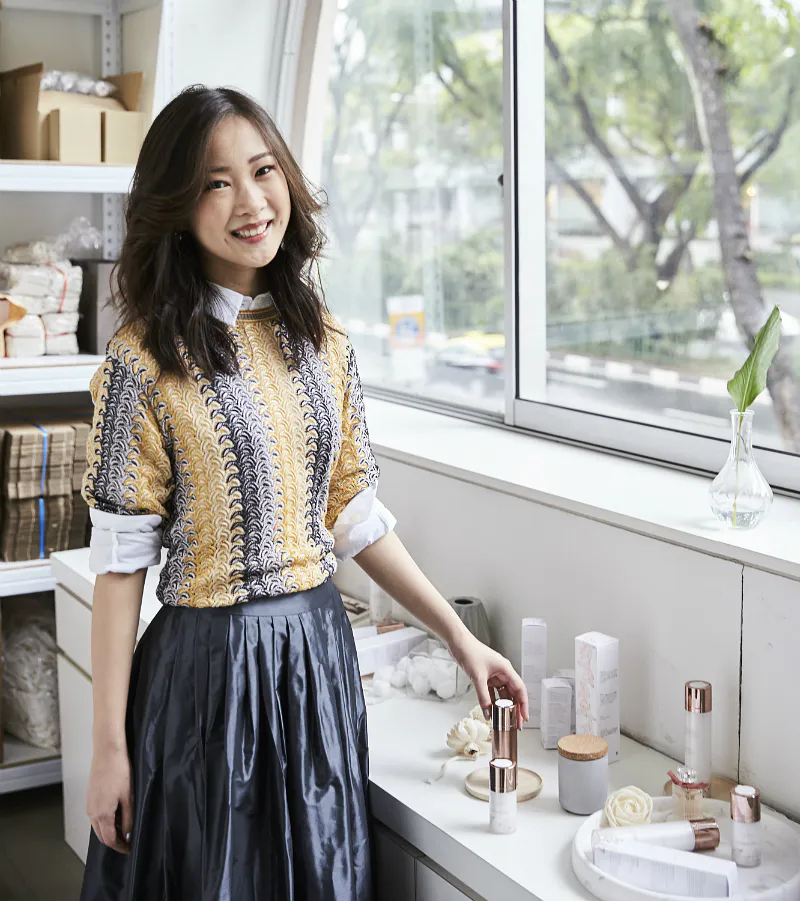 Re:Earth is the living proof of synthetic-chemical-free skin care products. This local beauty brand in Singapore harnesses the power of nature-derived ingredients to leave your skin appearing glowy, smooth and bright. Bear in mind that the brand doesn't settle for subpar quality. By integrating top notch dermal-delivery technology with abundant natural ingredients, Re:Earth surely lives up to its name. 
Re:Earth Multi-Targeted Elixir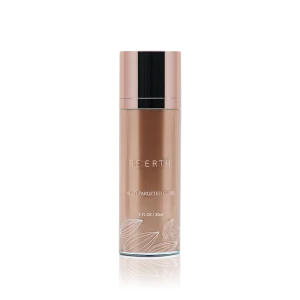 The Multi-Targeted Elixir helps to brighten dull and lacklustre skin instantly. Infused with Vitamin C, this award-winning serum works to fade dark spots and pores to achieve firmer and healthier skin. It also contains brightening properties that adds radiance to your complexion for a youthful glow.
Skin elixir to brighten complexion.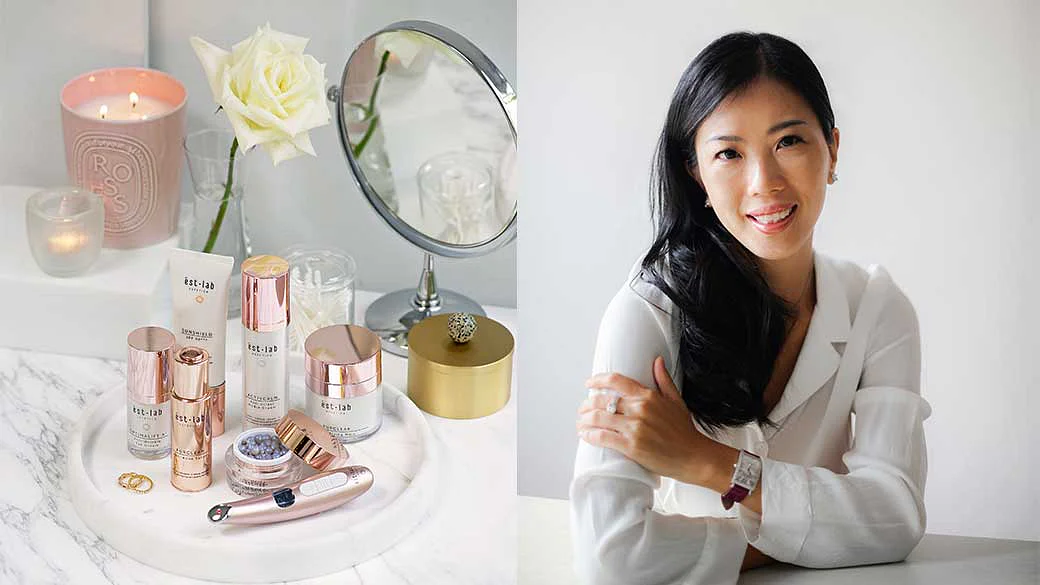 Founded by Estetica, ést.lab has progressed from being the first ever brand to partner with Singapore's agency for science, technology and research, A*STAR, to build a proprietary framework, SkAI (Skin Analytics and Ingredients) Matrix that helps formulate advanced skin care with carefully selected active ingredients—and traditional, sensorial application in mind. 
ést.lab Lumi White 10% PHA Resurfacing Glow Serum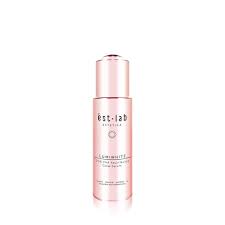 This cutting-edge resurfacing glow serum by ést.lab features a high concentration of gluconolactone, a high-performing water-soluble PHA, or poly-hydroxy acid, which are known as the "gentle giants" in the world of skincare courtesy of their larger molecule size. This product also includes Kakadu plum, to eliminate dead skin cells and sebum build-up while accelerating skin turnover, to boost clarity, radiance and enhance smoothness and texture in the long run.
Skin-renewing chemical exfoliator with PHA.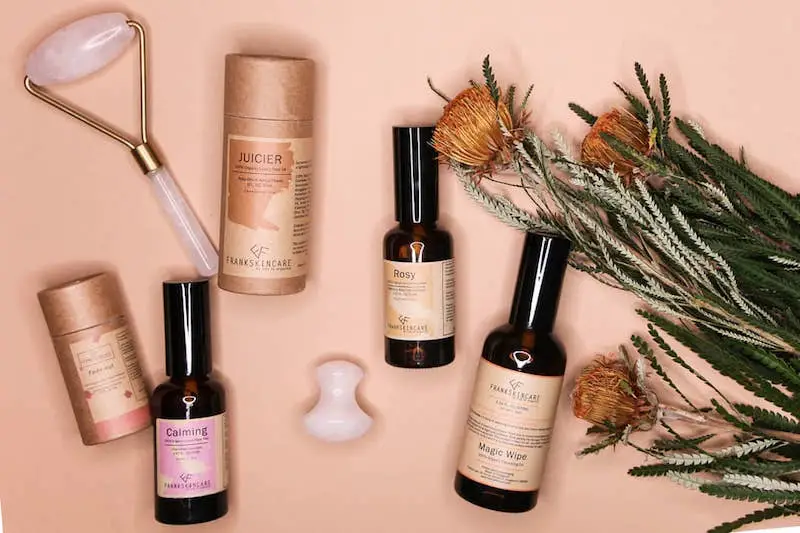 If you appreciate the beauty of minimalism, look no further than FrankSkincare. This local beauty brand in Singapore boasts instagram-worthy products that come with no-frills, tinted glasses. That aside, they also pay immense attention to quality. Utilising 100% certified organic ingredients, FrankSkincare's products are created with ultra-safe formulas that cater for every skin type and concern. We also love that these skincare treats are safe even for pregnant mothers.
Juicier Luxury Face Oil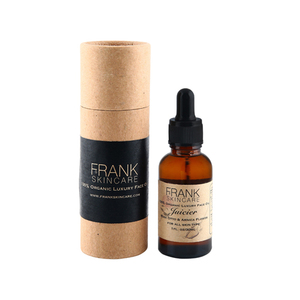 The Juicier Luxury Face Oil by FrankSkincare is set to drench your skin in all the juicy goodness. Formulated with a unique blend of organic ingredients—11, to be precise—this face oil hydrates and soothes the skin, leaving it firm and plumpy. Better yet, it promotes the regeneration of cells to keep your skin healthy all year round. 
Face oil infused with 100% organic ingredients.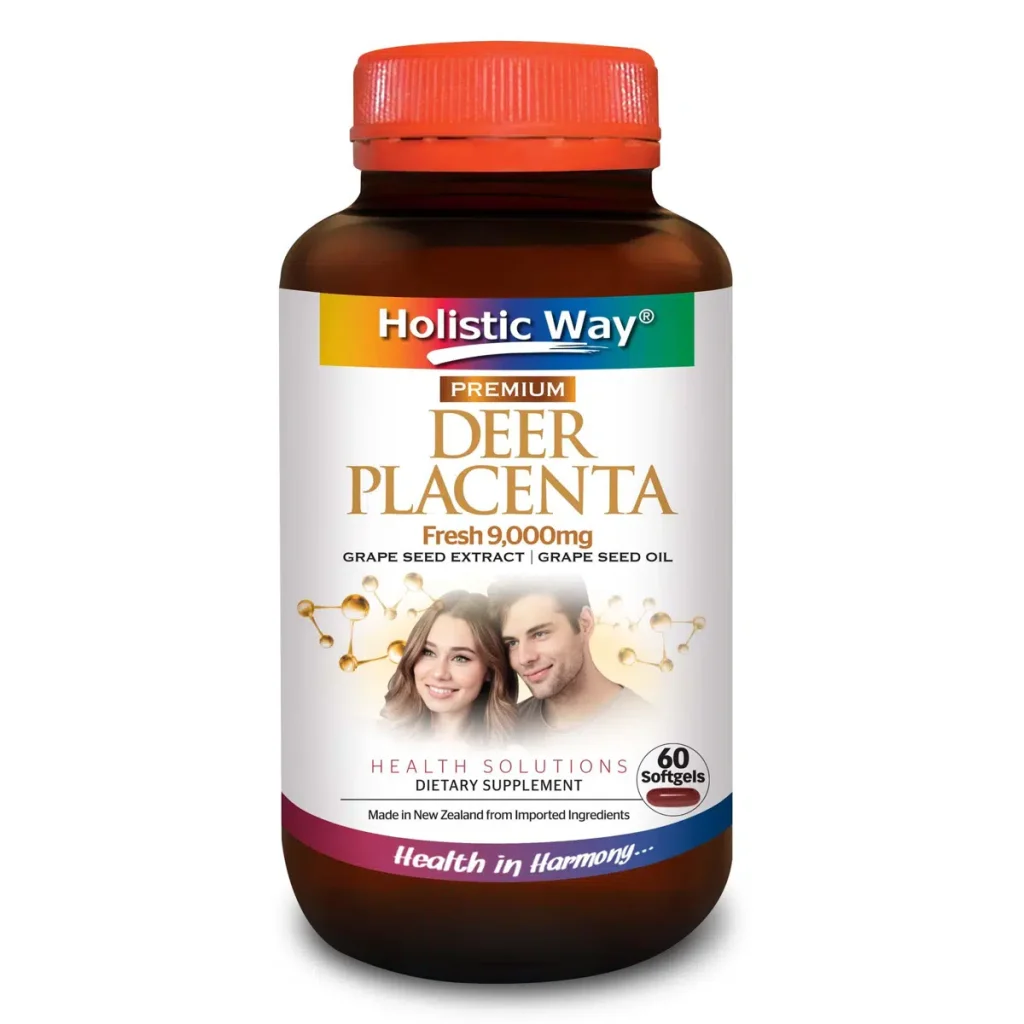 Holistic Way Premium Deer Placenta Fresh
The Holistic Way Premium Deer Placenta Fresh is formulated with extracts equivalent to 9000mg of fresh deer placenta, grape seed oil as well as grape seed extract. This supplement is enriched with amino acids, protein, hyaluronic acids, minerals, vitamins and deer placenta that gives your skin that instant nutrient boost.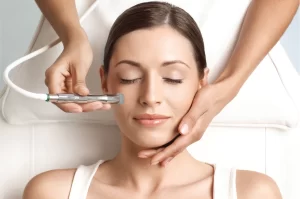 Skin Care
Editor's Choice Microderm Glo Mini Diamond Microdermabrasion and Suction Tool Latest price 2nd Best Choice
Read More
Subscribe to our newsletter