With K-wave making its presence across the globe, it is safe to say that Korea wins as the biggest beauty trendsetters in the present day. It is no different when it comes to hairstyles. Korean perms, the closest thing you can opt for to achieve that Korean actress hair-look. Unlike classic, frizzy curl perms, Korean perm emphasises on gentler, more natural curls. How to maintain Korean perm you may ask. To make your beautifully done tresses last long, there are guidelines you need to comply with which Beauty Signal Lab aims to walk you through in this article. Read on and take notes so that you can keep that Korean perm looking fly!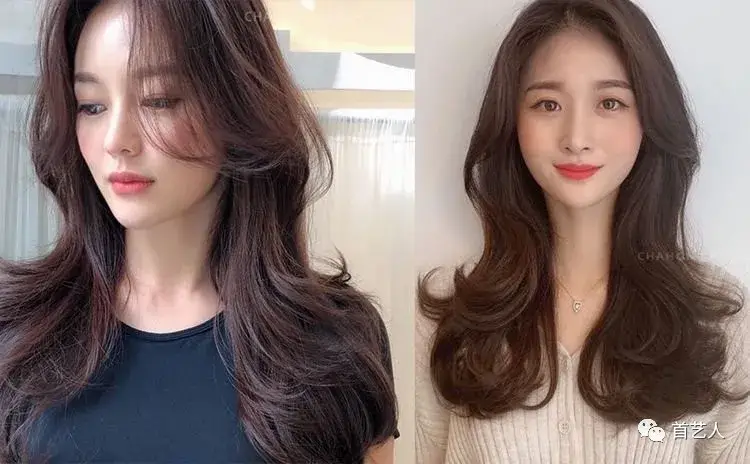 Cold Perm vs Digital Perm
Cold perms date back to the '80s. This technique requires the soaking of hair into a cold solution and neutraliser before locking in the curls with a small to medium sized rod to define them. Cold perm gives tighter curls that appear more defined when the hair is wet. It is still a popular choice for many as it is affordable and less damaging to the scalp.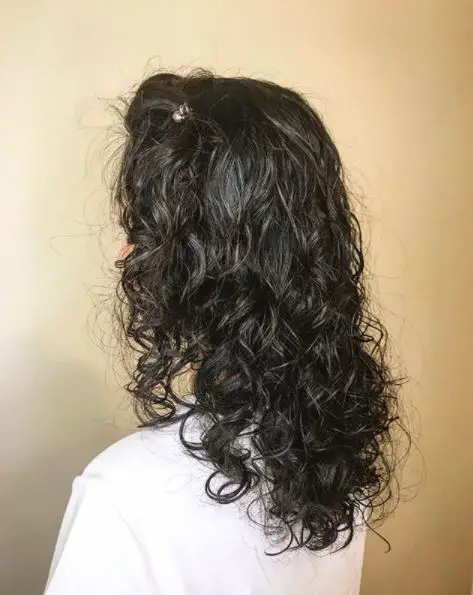 Digital perms or the 'Korean perm' however, involve curling the hair when it is dry. This contemporary technique uses a medium to large sized perm rod to create looser curls. It often leaves the curls looking natural and tends to be more noticeable when dry. Digital perms are well-known for being low-maintenance! Having said that, it doesn't work on all hair types, but thicker, fuller hair.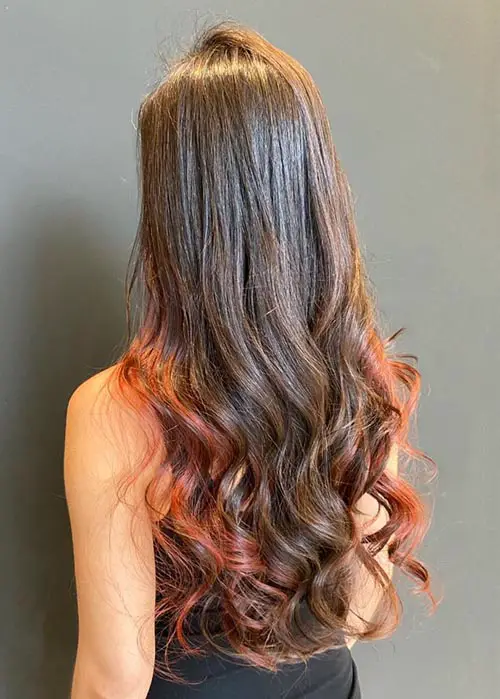 How Much is Korean Perm in Singapore?
In Singapore, the price for Korean perms starts from $250. Though it tends to be on the pricier side than cold perms, Korean perms are the best way to go if you are looking for instant volume while having natural-looking, bouncy curls!
How Long Do Korean Perms Last?
Similar to the rest of the perms, Korean perms typically last around 6 to 10 months. Longer if you apply proper care. Pay attention to the hacks on how to maintain Korean perm in which we are about to reveal to keep it in place. It's actually a lot easier than you think, you just need to be consistent. 
10 Effective Ways on How to Maintain Korean Perm to Make it Last Longer
1) Opt for Smaller Curls 
Yes, tighter curls. We understand Korean perms are all about that natural-looking, loose curls but does that mean you have to resign yourself to the old-fashioned curls? No! The final look actually depends on how dry you blow-dry your hair. When it comes to Korean perms, the longer you blow dry your hair, the straighter it becomes. Discuss with your hairstylist to achieve curls that are not extremely tight, yet not extremely loose to make it last up to 6 months or more. 
2) Go for a Low-Damage Perm
Another way on how to maintain Korean perm is to ensure that your hair is healthy. With less damage, the curls tend to not loosen as quickly since healthy hair is apt to retain the shape created by the hairstylist.
3) Request to Begin the Perm Higher
Always start the perm higher so it can last longer. As your hair grows out, it will begin to look like a volume rebonding. If you are going for the look where only the ends of your hair are wavy, begin the perm from mid-length onwards. If you feel the high curls do not match your liking, feel free to blow-dry certain parts to make them straighter.
4) Go for a Pre & Post-Treatment During the Perm
Apart from a low-damage perm, book appointments with your hairstylist for a pre and post treatment. This may add a little more cost to the perm but both treatments ensure that the damage done to your hair is reduced to the least so that your perm can last longer the way you want it to. If you have already spent tons of money on the perm, it is always worth it to spend a little extra to ensure the results are at its optimum. 
5) Apply Hair Mask Once a Week
Perms are prone to dry out your hair just like any other chemical treatment. As moisture is required to maintain curl definition and bounce, here is how to maintain Korean perm, avoid washing your hair with regular clarifying shampoo too often and make it a habit to deep condition your hair with a hydrating mask at least once a week.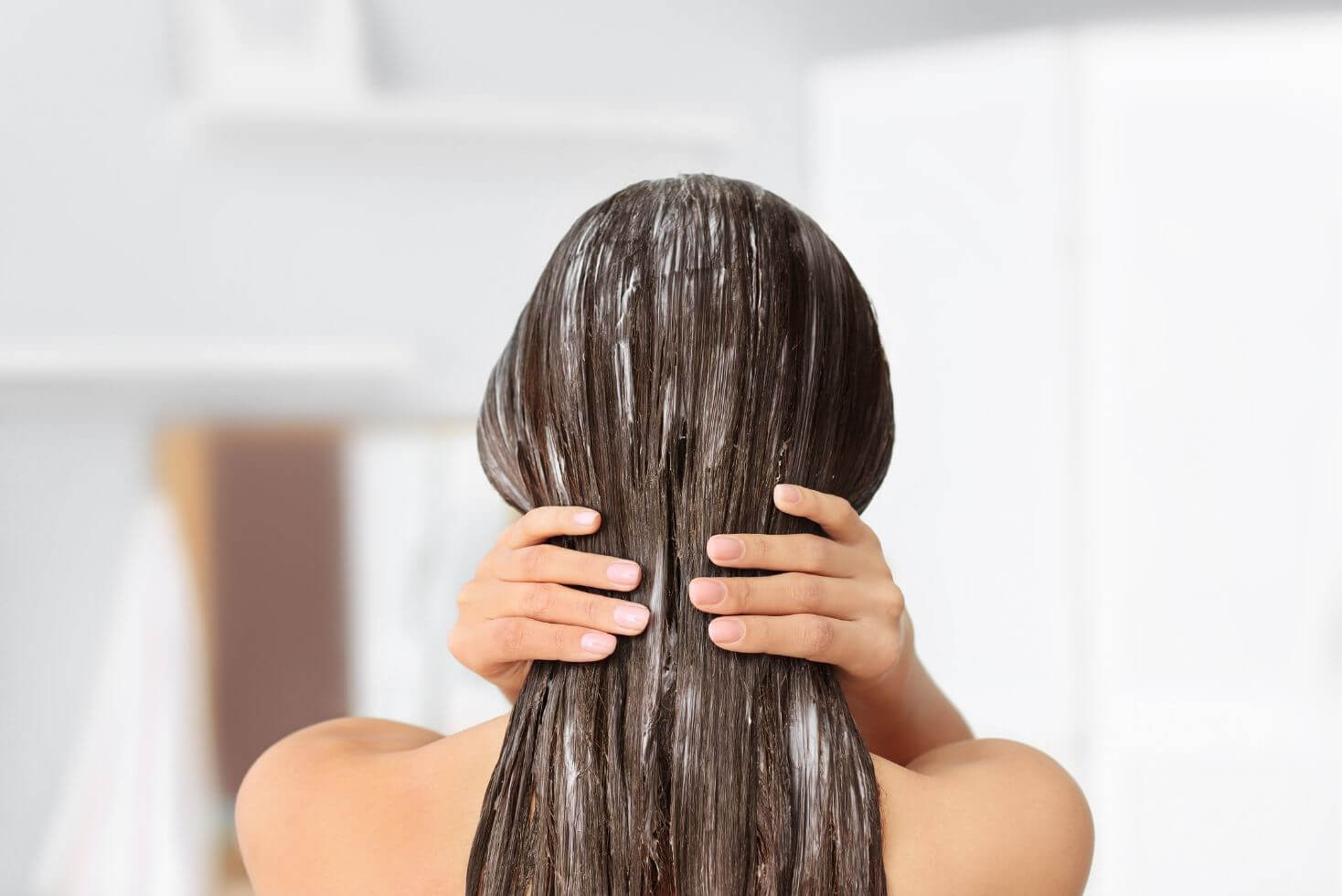 6) Blow-Dry Your Hair
Despite a perm cutting down on your styling hours, it still calls for a bit of maintenance. Blow-dry your hair to keep your curls looking fresh, bouncy and defined. Nonetheless, stay away from hot styling tools such as curling irons and straighteners as you wouldn't want more damage to your hair by stripping away more of its moisture. Opt for a medium heat when you blow-dry will suffice. 
7) Use Curl Defining Hair Products
Seek products that will enhance your curls and keep it moisturised simultaneously. The last thing you want is for your perm to turn into a hot, frizzy mess. Some products for you to be on the lookout for are curl defining shampoos, conditioners, and styling products. These holy grails can go a long way to ensure your curls look its best and last longer!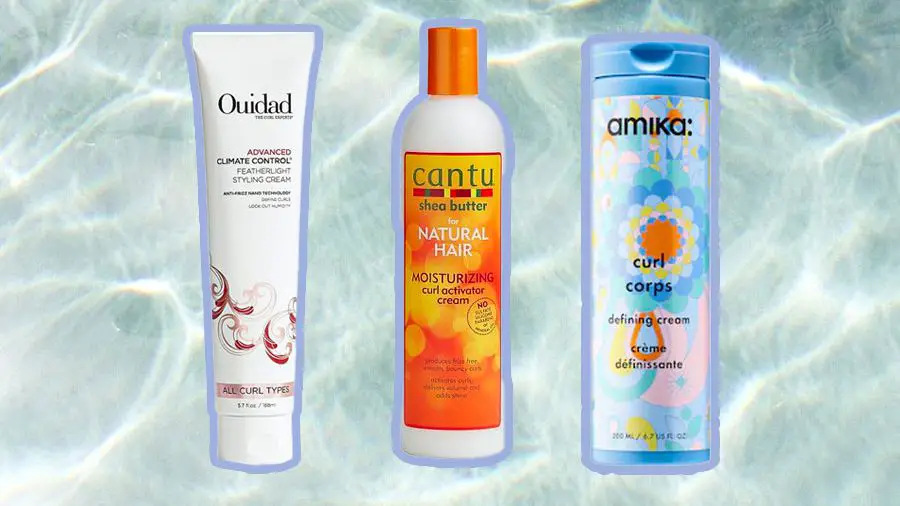 8) Twirl Your Curls 
Twirling your curls using your fingers while you apply curl defining products will provide more definition and bounce. This is how to maintain Korean Perm, try flipping your head forward and scrunch it upside down to add more volume. With that being said, be careful not to twirl or scrunch your curls too frequently in a day as touching your hair excessively will cause frizz.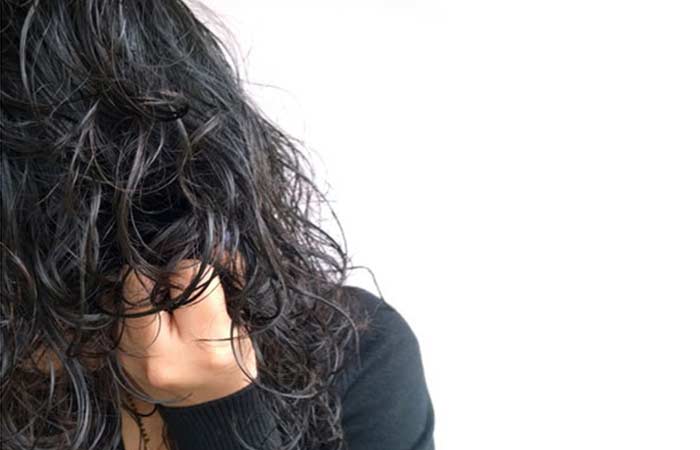 9) Bun it Up
When you are going to bed or heading to an event where you want to show off  your curls, simply put your hair up in a bun. You want to keep the bun up for hours for it to work well. Do it before bed and you'll wake up to beautiful curls with immense volume on top, saving you extra time on your hair in the morning. A tight bun isn't necessary, just a casual messy bun will do.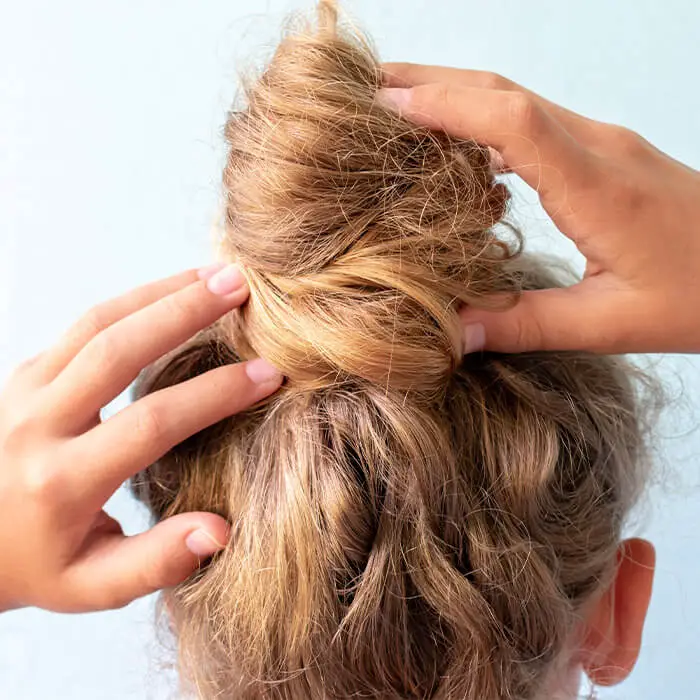 10) Go for Frequent Hair Treatment to Refresh Your Curls
If you have enough budget, consider scheduling hair treatments with your hairstylist every 1 to 2 months. Professional hair treatments focus on repairing the damage caused by the perm as well as moisturising your locks. Thankfully, a hair treatment can also help prolong the time in between perms as it refreshes your curls and makes them bouncier. 
Use These Best Hair Mask to Hydrate & Moisturize Permed Hair:
1.Pattern Treatment Mask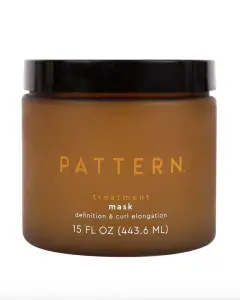 Enriched with rice water ferment and mooring seed extract, this best hair mask works to soften and strengthen your mane, all while defining its curls. It boasts a rather thick, gel-like texture, giving an exceptionally luxe feeling when you apply it.
2. Marc Anthony Grow Long Hair Mask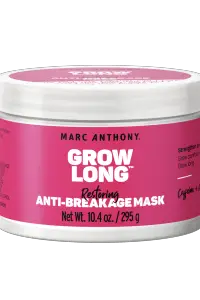 This second best hair mask on our list strengthens your split ends and prevents future breakage in merely three to five minutes. On top of that, it softens your hair to make combing through easier.
Finally, Define Your Curls With These Best Curly Hair Products 2022:
1. Ouai Leave-In Conditioner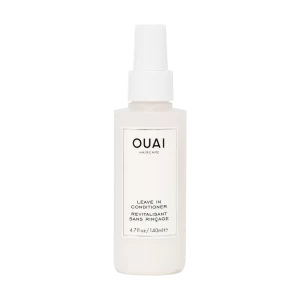 We're obsessed with the Ouai Leave-In Conditioner's moisturising formula. It fights against frizz and environmental damage with hydrolysed proteins, whilst conditions and detangles with the help of tamarind seed extract, pantheon, and vitamin E. Moreover, it functions as a heat protectant for up to 450 degrees Fahrenheit, so feel free to style right after spritzing it onto your mane. 
2.Kérastase Curl Manifesto Curl Refreshing & Restyling Spray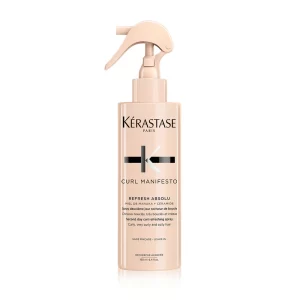 This lightweight spray imparts instantaneous hydration, redefinition of curls and coils in between washes. Moreover, it serves to enhance shine whilst reduce frizz. Easy to use and lives up to its name, this is definitely one curly hair product you mustn't sleep on.
That aside, remember not to dye your hair to avoid further damage and dry your beautiful curls! Follow these 10 effective tips on how to maintain Korean perm and you'll have the best-looking curls and locks that everyone would die for. Why spend so much on a perm for it to not last? 
You may want to take a look into this 15 best affordable hair salons in Singapore to get a Korean perm and hair treatment service from.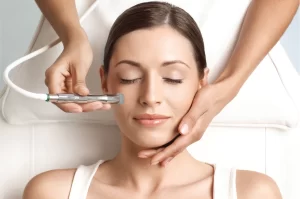 Skin Care
Editor's Choice Microderm Glo Mini Diamond Microdermabrasion and Suction Tool Latest price 2nd Best Choice
Read More
Subscribe to our newsletter