We can't deny the fact that our hair is a crown that provides us with ultimate youthfulness, beauty, and confidence. It sort of determines how good we look. Hence, it is no surprise that hair loss can often make us feel extremely self-conscious. There are a couple of reasons leading to hair loss and thinning, for example, an impaired microcirculation and poor scalp health. In result, it can be tough to identify the root cause and come up with an appropriate treatment that is one size fits all. However, the best hair tonic can always help.
BiOSys Revitalizing Hair Tonic emphasizes a comprehensive, 360º approach to tackle hair loss and thinning. It is formulated with a powerful blend of active botanicals that strengthen and revitalize hair roots in order to stimulate growth whilst minimizing hair fall. This cruelty-free, vegan, energizing hair tonic is handy to control sebaceous secretion and improve long-term follicular health to achieve healthier, thicker, and fuller hair!
Why BiOSys Revitalizing Hair Tonic is Just the Thing You Need?
BiOSys Revitalizing Hair Tonic uses potent botanicals that strengthen the hair follicles in order to accelerate growth and reduce hair fall. It supporters a balanced and optimum follicular ecosystem to encourage the healthy development of strands. 
Promotes Thicker & Fuller Hair
This 100% plant-based, all-in-one hair tonic is effective for improving microcirculation and enhancing capillary density for a thicker, fuller-looking hair. Regain your confidence with this excellent hair tonic to achieve healthier, fuller, and more lustrous hair!
Regulates Sebaceous Secretion
Calling individuals with oily hair and are seborrheic! BiOSys Revitalizing Hair Tonic is your knight in shining armor to regulate sebaceous secretion whilst providing ultimate oil-absorbing benefits and removing dandruff. It is the perfect remedy for an oily, itchy, and sensitive scalp. 
Improves Follicular Health
Ideal for everyday use, this cruelty-free hair tonic enhances long-term hair health with its antibacterial, anti-inflammatory, and antioxidant properties. It contains ample amounts of minerals and plant proteins that repair hair shafts to enhance the appearance of hair. 
BiOSys Hair Tonic Ingredients
Increases the dermal cells on the scalp, strengthens hair follicles and roots. Stimulates new growth of strands whilst minimizing hair thinning and breakage.
Comes in a high amount of anti-inflammatory and antioxidant properties that are great in mitigating the risk of scalp damage and promote new hair growth. Rich in minerals such as iron, magnesium, and zinc all of which can boost follicular health. 
Contains ample mucilage, minerals, silica, sulfur, and plant proteins that work hand in hand to increase sheen, repair hair shaft, improve elasticity, and stimulate hair growth. 
Yarrow Extract, Thyme Extract, Birch Extract, Rosemary Extract
Promote healthy hair growth, relieves scalp inflammation, remove dandruff and scalp build-up. Stimulate the hair and scalp from root to tip and improve microcirculation, effectively minimizing hair loss. 
Scientifically referred to as a vasodilator, menthol promotes blood circulation in the scalp and opens up hair follicles, contributing to more hair growth.
BiOSys Hair Tonic How to Use?
Simply apply an adequate amount of the product directly to the scalp; enough to cover the entire scalp. 
Gently massage the scalp using your fingertips in a circular motion all the way from the hairline to the crown. 
Works best on dry or towel-dried hair.
Ideal for application both in the morning and night. 
Avoid rinsing after use as it is a leave-in product. 
Apply twice a day for desired results.
"I have been looking for products that can treat my hair fall for years; I think I have finally found the one."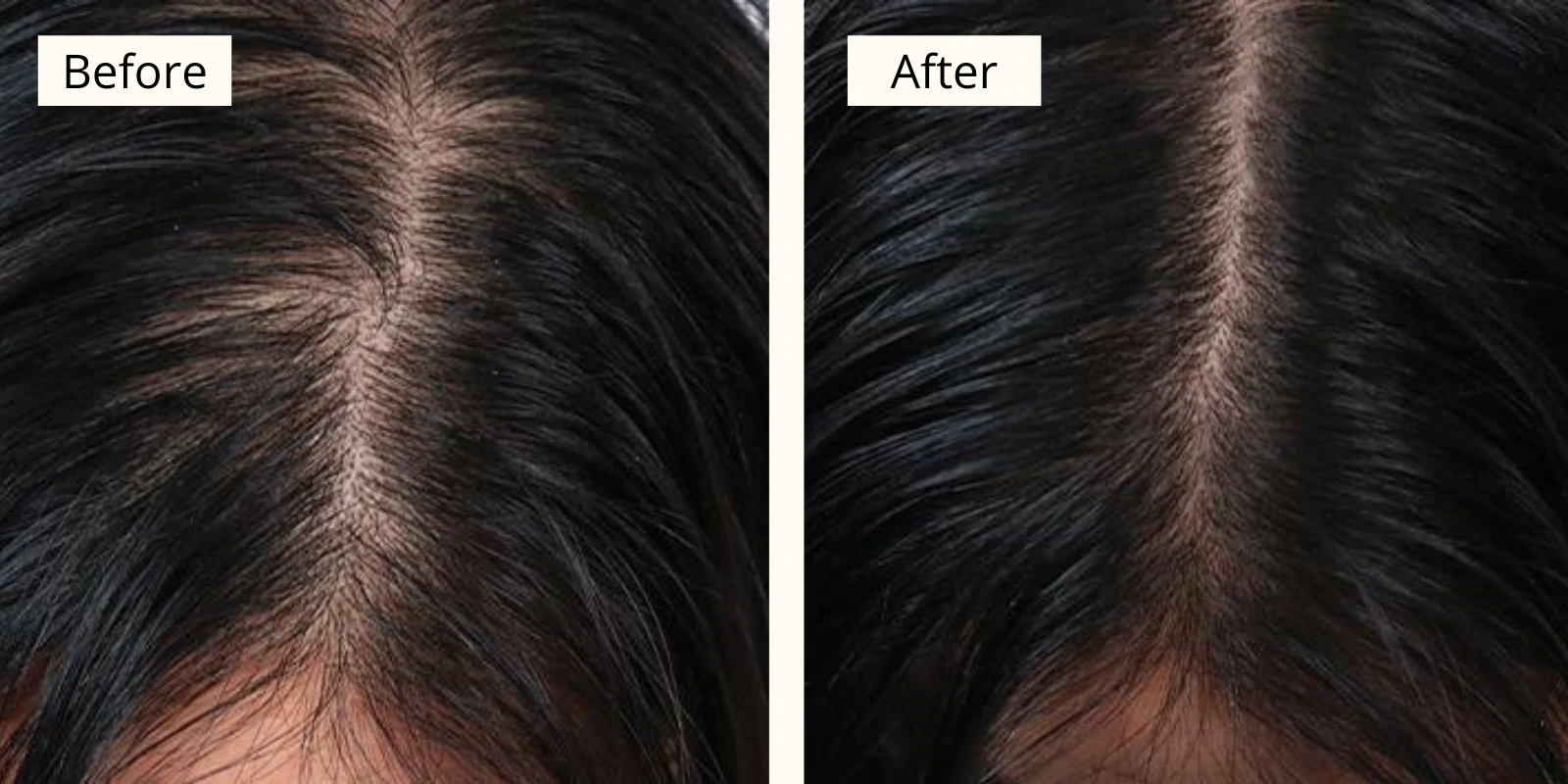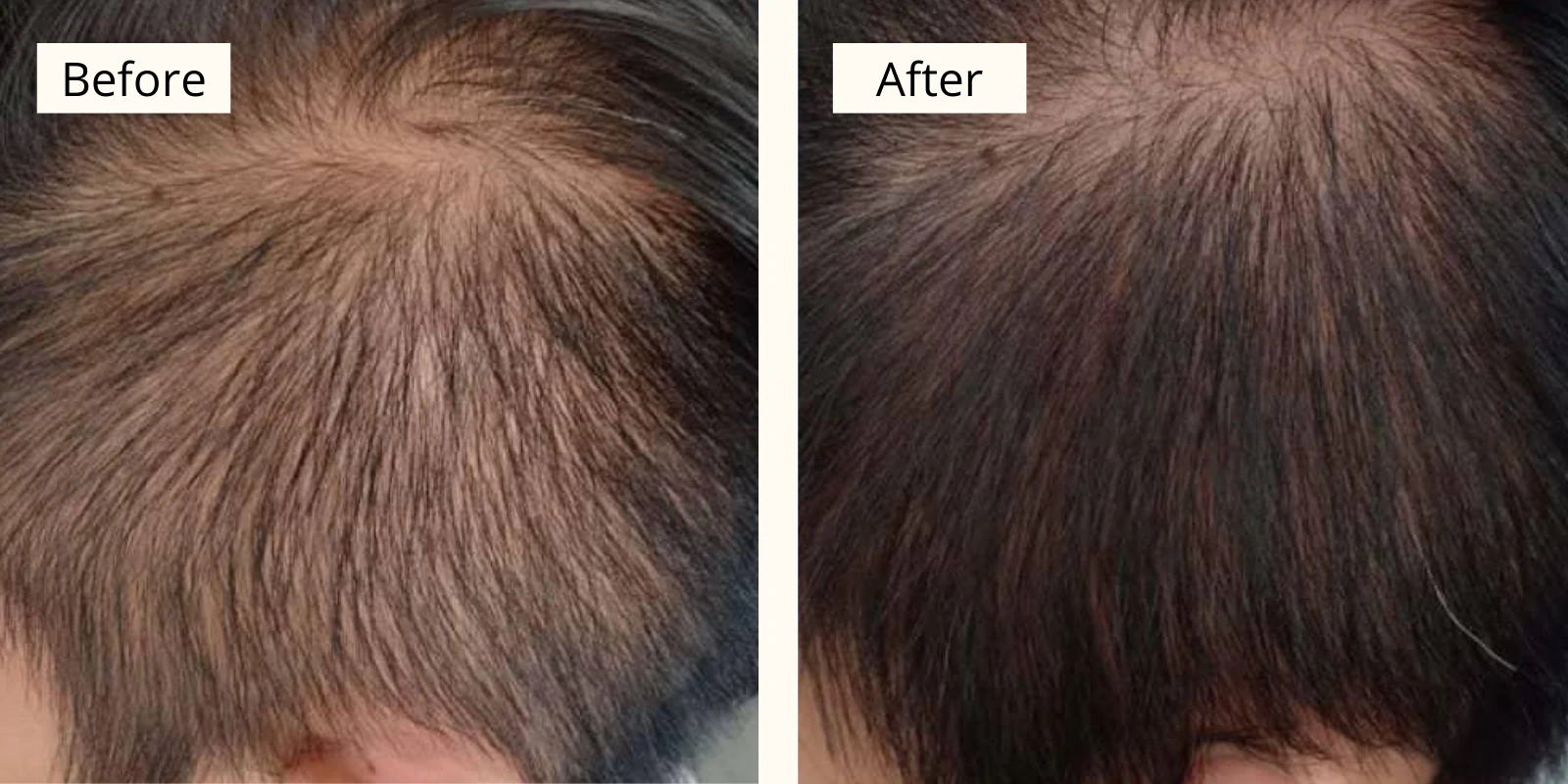 We discern well how distressing hair loss can make us feel, self-conscious, anxious, depressed, you name it. It is especially difficult when it becomes the stumbling block to our lives and relationships with friends and loved ones. Research discloses that the experience of hair loss can be psychologically detrimental, triggering emotional distress and often leading to personal, social, and work-related problems. 
Fortunately, the BiOSys Revitalizing Hair Tonic is an excellent product in promoting hair growth and helps us regain confidence with healthier, thicker, and fuller hair. With its non-toxic, powerful all-natural ingredients, you can rest your mind knowing that it can effectively improve your hair health from the roots to the tip. The results are consistent and sustainable too! With this intensive energizing hair tonic, let us feel confident again!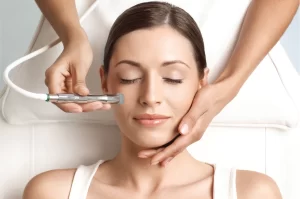 Skin Care
Editor's Choice Microderm Glo Mini Diamond Microdermabrasion and Suction Tool Latest price 2nd Best Choice
Read More
Subscribe to our newsletter