While the advancement of beauty technology has given us abundant beauty devices and gadgets we can harness from home, there's something we can't DIY—a good extraction facial that clears out all the gunk that's congesting our pores.
Not only can it remove whiteheads, blackheads and prevent acne, but an extraction facial in Singapore done well can also brighten your skin tone, making it look more radiant.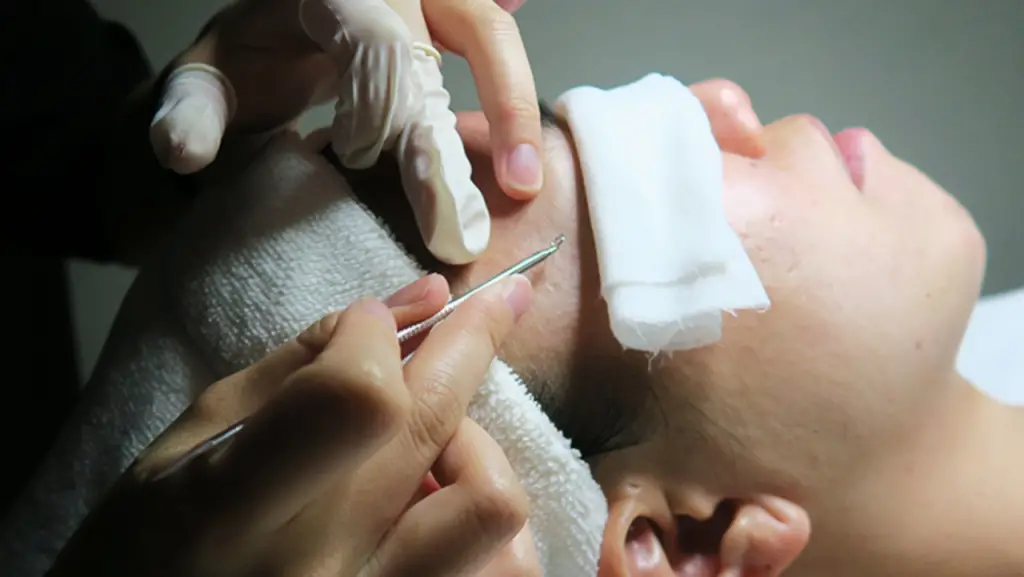 Are Facial Extractions Good for Your Skin?
It all boils down to the beauty salon you're getting help from. Certain beauty salons can go as far as leaving behind scars, worsening your skin condition than it was already before. Many dermatologists also agree that there is a fine line between getting an extraction facial done and becoming obsessed with it. 
How Often Should You Get an Extraction Facial?
Extraction facials can affect your skin textures, aggravate pores and blemishes, hence it's best done once every 2 months. This gives the gunk ample time to build up and allow expensive serums and skincare essence to properly do their job.
How Painful is an Extraction Facial?
Individual pain tolerance varies from one to another, and certain areas on your skin are prone to hurt more than others. Extraction facials get less painful the more regularly you get them done. In fact, there are at home tools that you can use to soften your skin and make your pores more malleable to extractions. 
1. My Cozy Room—Anti-Acne LED Light Facial Treatment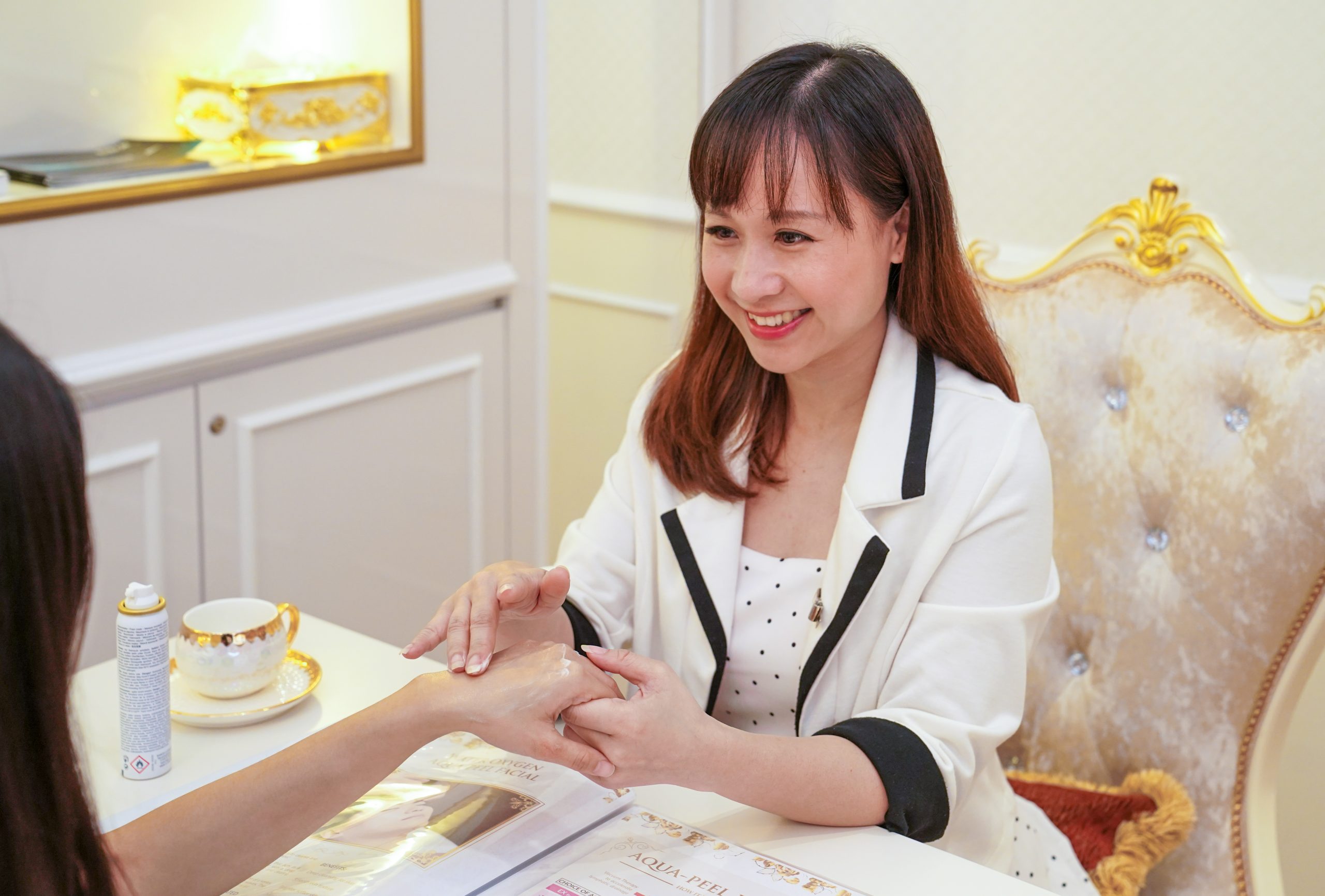 Known for its fair share or rewards, My Cozy Room is best known for their hi-tech Premium Pore Extraction Facial that gets rid of bacteria and reduces the appearance of pimples in the short run. This extraction facial Singapore works by eliminating acne-causing bacteria using different wavelengths of light. Includes a masking process that cleanses and purifies the face prior and after the extraction, it's also known to be less painful compared to many other similar facials in Singapore. If your skin is prone to acne, we recommend that you get this treatment done at least every 2 months.
Check out our review on My Cozy Room here.
Pros: Fast and efficient, Removes acne and acne-causing bacteria beyond the epidermis level, Takes only one session to see results
Contact Number: +65 6732 0030/ +65 8811 0030
Operating Hours: Mon-Fri (11am-9pm), Sat & Sun (10am-8pm)
Address: 56A Cairnhill Road (Opp Paragon Shopping Centre), S 229667
2. SG Face—Detox Treatment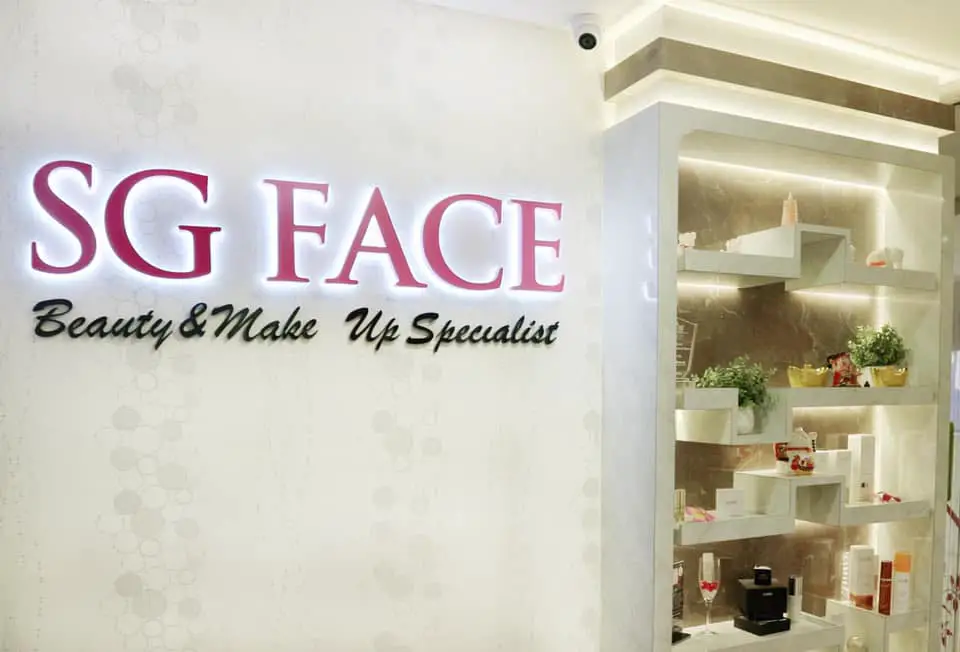 Boasting a 4.7 Google star rating, SG Face has over 20 years of experience in the beauty scene. Despite being smaller sized, they managed to gain a legion of clientele courtesy of their sublime service. They offer one of the best extraction facials in Singapore that are known for being painless yet effective. Their Detox Treatment is designed to cleanse impurities and excess sebum through a combination of professional extraction methods, premium products and equipment. This highly adored 90-minutes facial treatment can also clarify the skin and reverses any signs of ageing. The result? Expect not less than a clearer, radiant and youthful complexion!
Pros: Performed by highly skilled therapists, Purges skin from within, Minimal pain, High quality products are used
Contact Number: +65 9723 5409
Operating Hours: Daily (10am-8pm)
Address: Unit 03-42, 211 Holland Avenue Holland Road Shopping Centre Singapore 278967
3. Elizabeth Arden Red Door Boutique—The Ultimate Arden Facial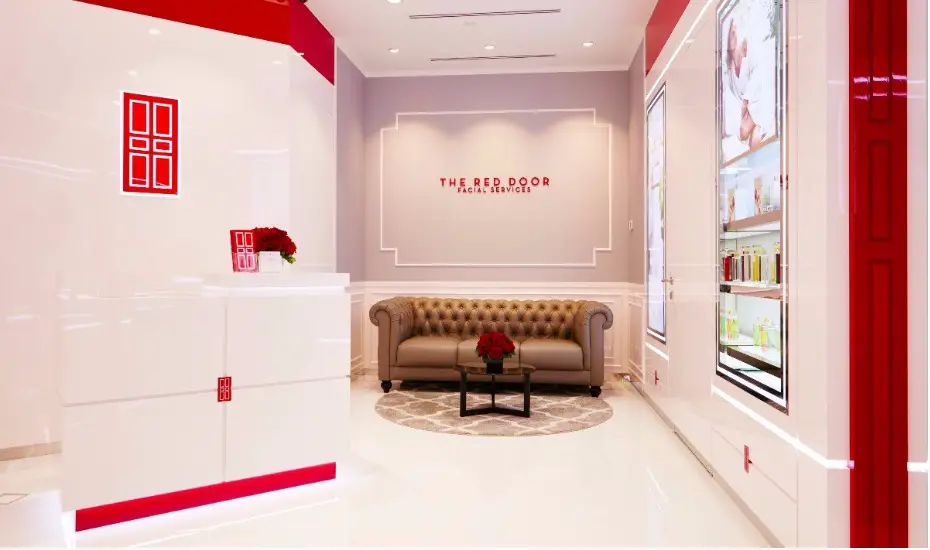 If you don't mind splurging a little bit, treat yourself to a luxurious extraction facial at Elizabeth Arden Red Door Boutique. With over 50 years of history backing up their skincare science, this facial brand has been all the raved amongst Hollywood celebrities. It recently opened its door in Singapore and we just had to include it in our list. If you're all about luxury, this beauty salon has you covered. Their Ultimate Facial includes a Diamond Peel Microdermabrasion Facial which helps remove dead skin cells and other pore-clogging gunks. After which comes a gentle yet effective extraction process using only the hands so that it doesn't irritate the skin or aggravate its texture. 
Pros: Luxury, Painless yet effective, Quality and results guaranteed
Contact Number: +65 6737 1492
Operating Hours: Daily (10am-9:30pm)
Address: 2 Orchard Turn, #B2-48, Singapore 238801
4. Isabella Aesthetics—Collagen Skin Multi Rejuvenate Facial with Iontophoresis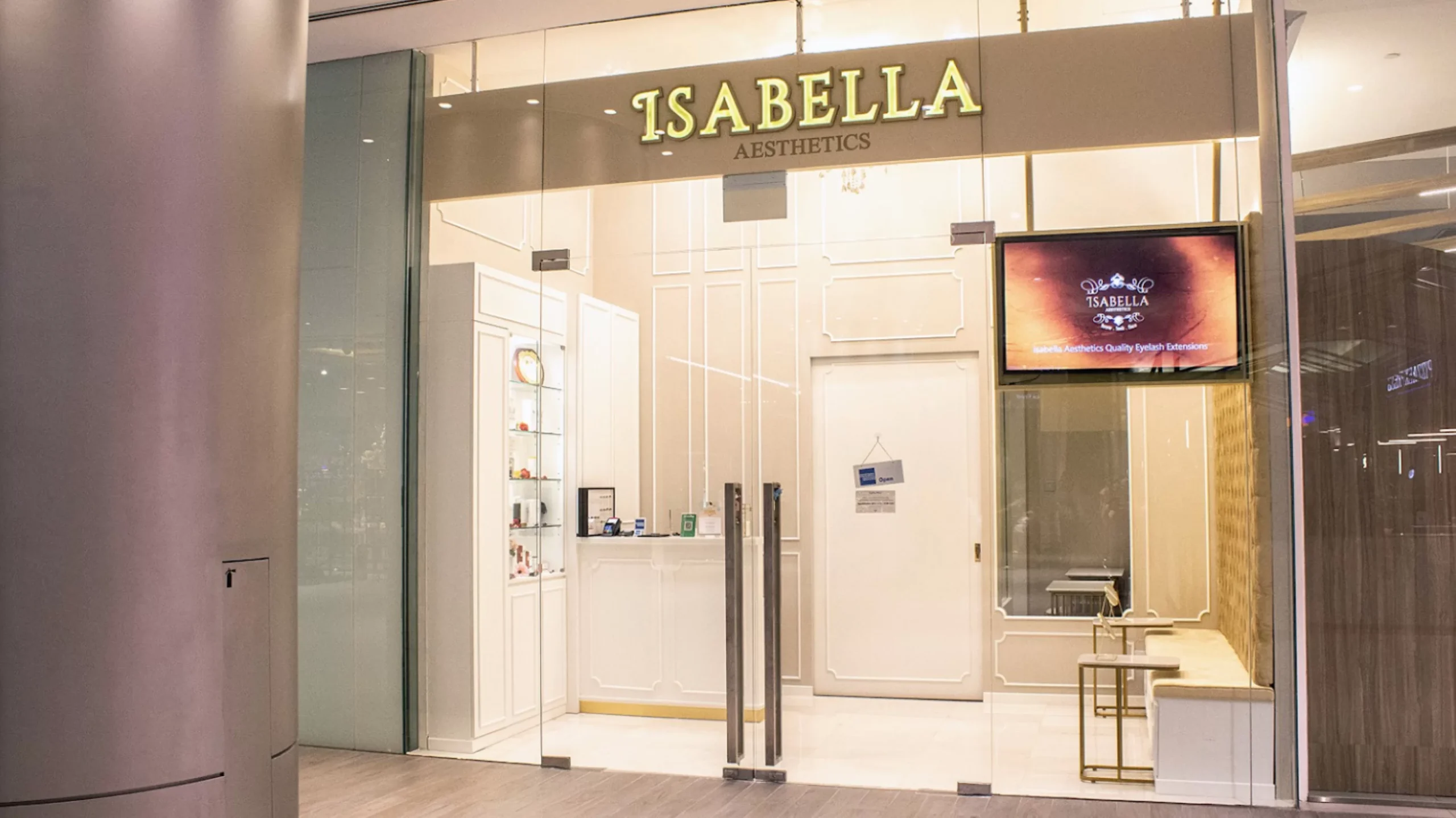 Isabella Aesthetics prides itself on catering to every skincare and beauty needs. Lashes, express facials, etc, they're also known for offering one of the best extraction facials in Singapore. They utilise a state-of-the-art Iontophoresis process that rejuvenates the skin from within. It works by using a machine that delivers a low frequency current to push nutrients deeper into the skin, helping it synergise with existing collagen and proteins to offer your skin that fresh start. If you're looking for only an extraction process, you can count on their therapists to help get rid of those stubborn whiteheads and blackheads with minimal downtime and pain.
Pros: Quick and painless, Rejuvenates and exfoliates the skin, Safe and effective
Contact Number: +65 6815 1172/ +65 8298 9291 (Jurong Point), +65 6694 8880/ +65 8298 9291 (Scotts Square)
Operating Hours: Daily (10am-9:30pm)
Address: 
63 Jurong West Central 3, Jurong Point, #B1-43 Singapore 648331 (Opposite DBS Bank)
6 Scotts Road, Scotts Square #B1-24 Singapore 228209
5. Skin Inc Supplement Bar—Oxy Miracle Peel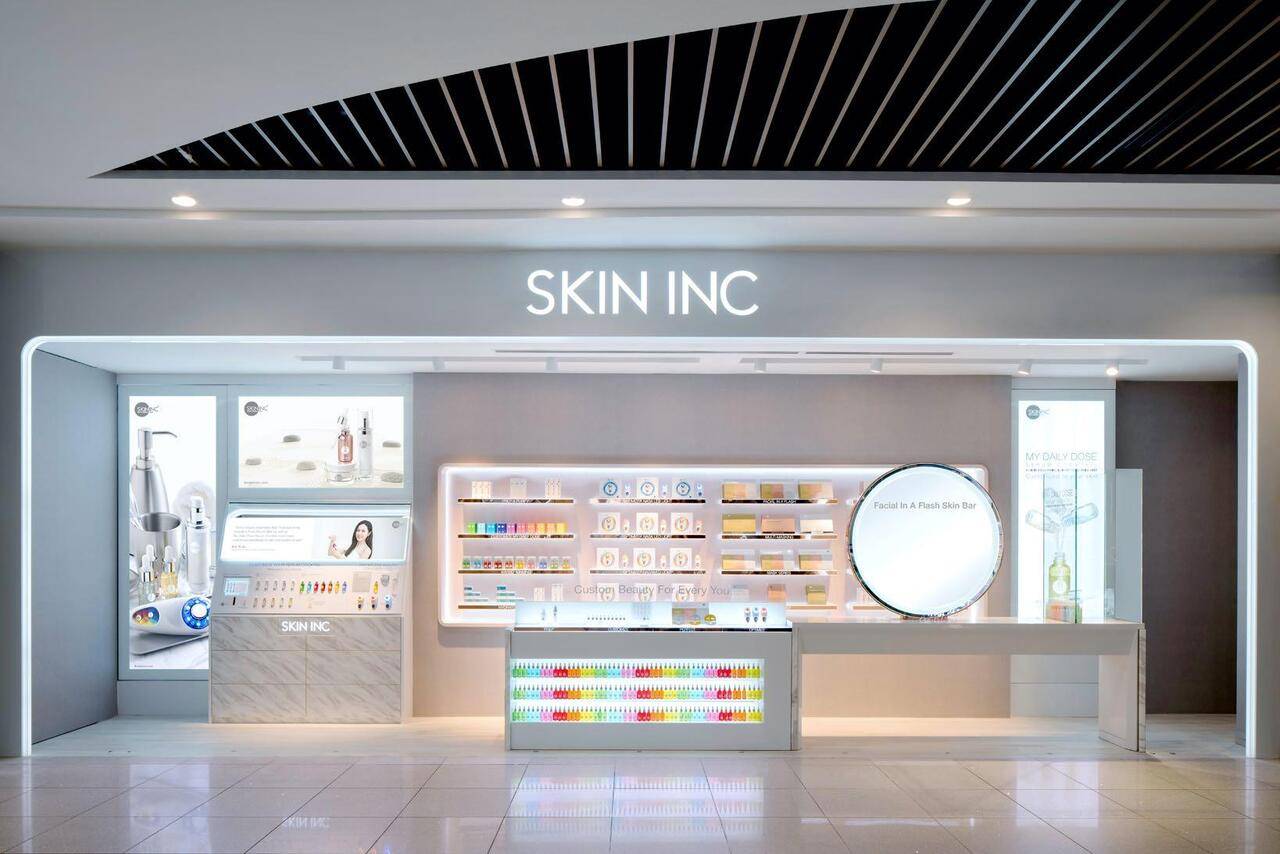 Tried and tested by many, Skin Inc Supplement Bar is one salon to count on—this is especially true if you have sensitive skin. They're known for their bespoke skincare solutions, one of which being their hi-tech Oxy Miracle Peel. Using a jet applicator, the sheer power of oxygen cleanses and removes black and whiteheads, along with other acne-causing bacteria that's compromising your pores. 100% customised and using only the purest of products, this best extraction facial in Singapore will deliver a glow-from-within once it's over. 
Pros: 100% customisable ingredients, No-tool extraction process
Contact Number: +65 8218 0668/ +65 8146 5141
Operating Hours: Mon-Sun (10am-9:30pm)
Address: 6 Scotts Rd, #03 – 14 / 15, Singapore 228209
6. Face Shower Bar—Hydra Cleanse Facial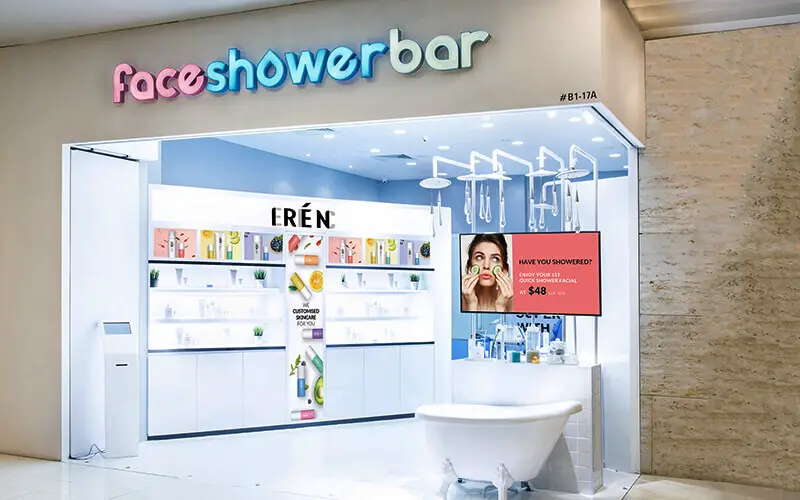 In need of an express 30-minute facial that comes with an extraction? Ask and you shall receive! Face Shower Bar is a concept derived for busy working women looking for fuss-free alternative and fuss-free results. Another best extraction facial in Singapore, their Hydra Peel Facial is designed to eliminate pores-clogging gunks and impurities with the use of a machine. Expect this treatment to soften your skin and reduce the appearance of any unsightly skin concerns. Then, it'll open up your pores, cleanse and exfoliate them using the same tip. If you're feeling a little extra that day, feel free to opt for any add-ons such as manual extractions or masks. 
Pros: Fuss-free and affordable, Quick
Contact Number: +65 6920 8772
Operating Hours: Mon-Sun (11am-9:30pm)
Address: 1 Raffles Link, #B1-17A, Singapore 039393
7. J Studios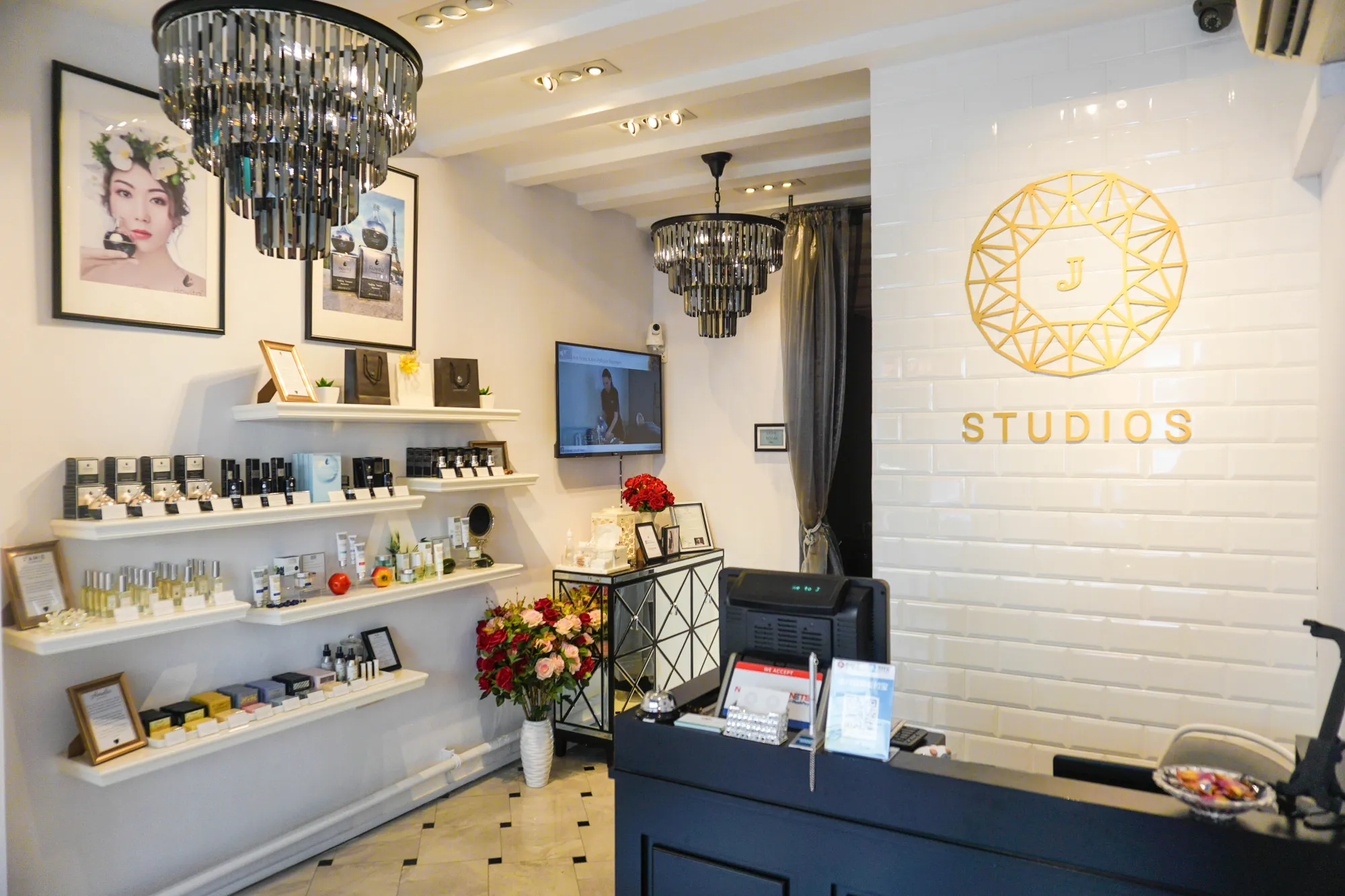 J Studio offers a whole new experience in terms of extraction facial with their Perfect Solution Treatment Programme. It comes with three different stages of treatment—deep skin-cleansing (RESET phase), skin-repairing, and skin-revitalization (REBIRTH phase). Each treatment will first start off with a thorough face analysis to ensure a bespoke experience for each customer. The results? You'll bid a fond farewell to impurities, and achieve a stronger skin immunity along with an overall healthier complexion. 
Pros: All-inclusive service, All treatments are tailored according to the needs of skin, Effective
Contact Number: +65 9182 8565
Operating Hours: Daily (11am-10pm)
Address: 31 Haji Lane, Singapore 189224
8. Bud Cosmetics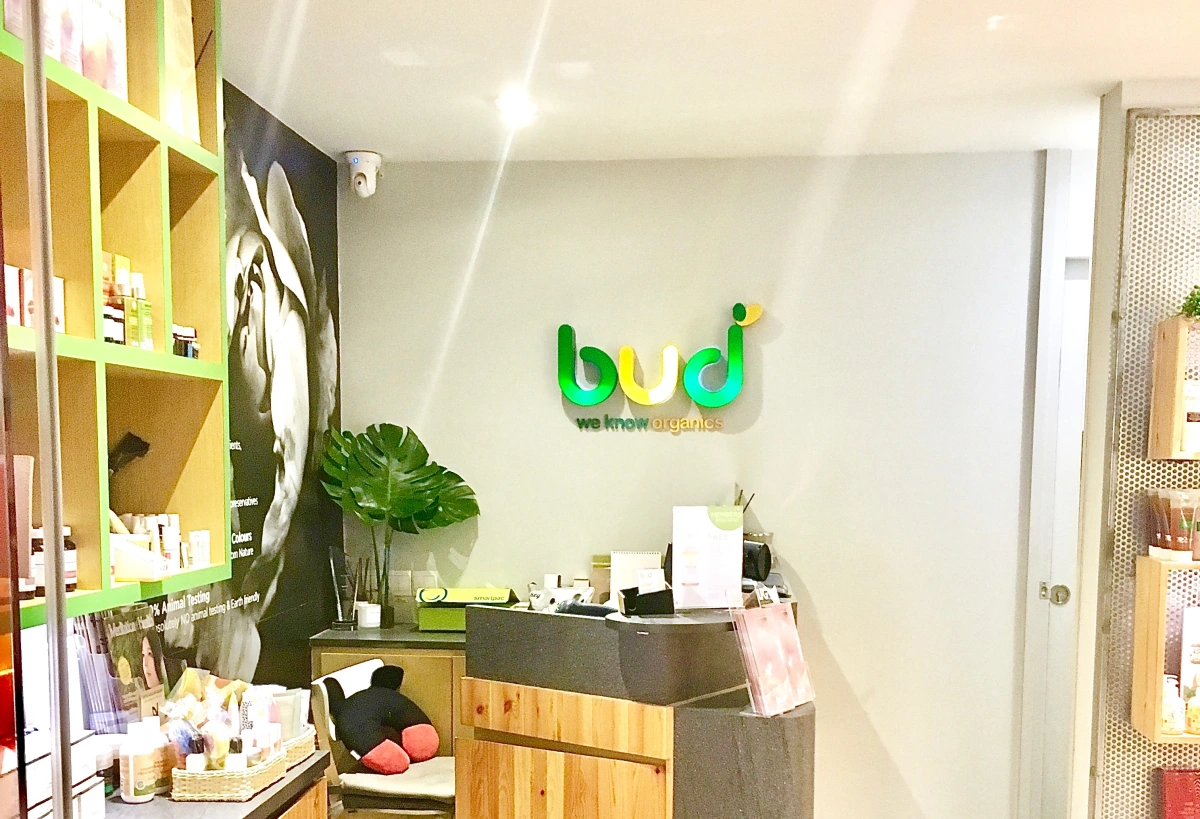 If you're looking for the best extraction facial in Singapore that uses organic ingredients, consider getting your next treatment done at Bud Cosmetics, specifically their Living Nature Detox Facial. This special treatment harnesses the Halloysite Clay from New Zealand to unclog pores and Manuka honey to repair and nourish the skin. Plus, the treatment is curated with acne-prone, congested and oily skin in mind.
Pros: Deeply cleanses the face, Organic, Treatments includes massage and lymphatic drainage
Contact Number: +65 6733 5782
Operating Hours: Tue-Sun (11am-8:30pm)
Address: 333A Orchard Road, #03-32, Mandarin Gallery, Singapore 238897
9. Porcelain Spa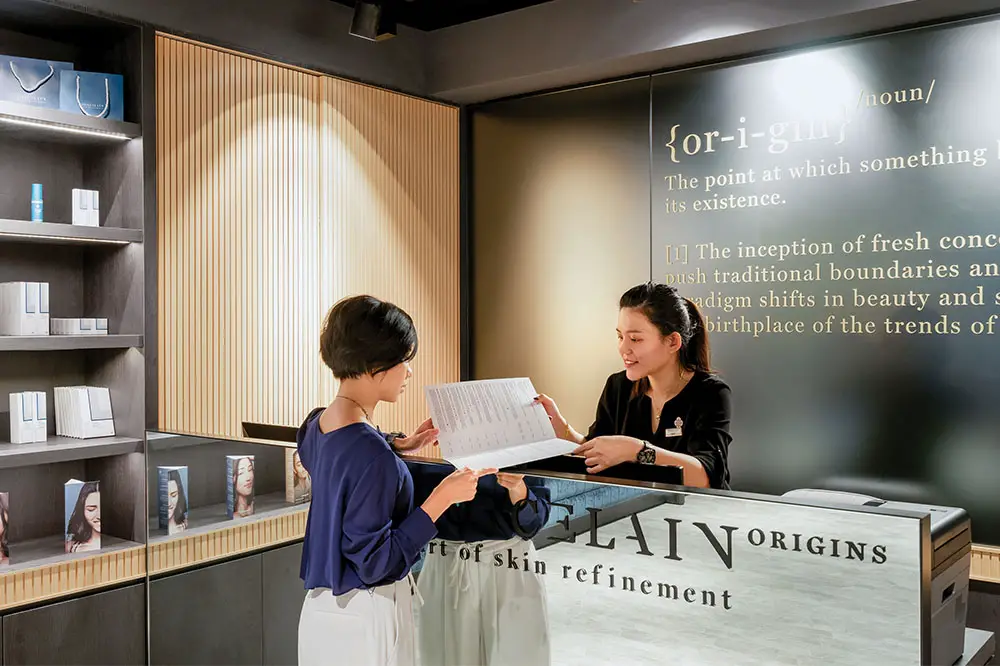 Another best extraction facial in Singapore—the Quintessential Facial Treatment by Porcelain Spa is an award-winning facial treatment that is designed for people with acne-prone and congested skin. It includes double cleansing, exfoliation, extraction and a custom-blended mask. Post-session, you'll notice clearer and smoother skin like never before.
Pros: Comes with a custom-blended mask, Includes a shoulder massage, Equipments and ingredients are tailored to the needs of the skin
Contact Number: +65 9721 1008
Operating Hours: Mon-Sat (10am-7pm), Sun & PH (10am-6pm)
Address: 290 Orchard Road, #04-48, The Paragon, Singapore 238859
10. The Face Place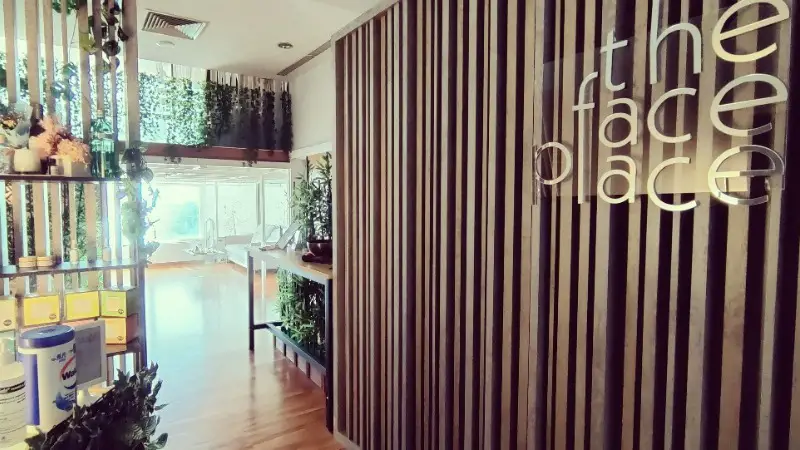 Achieve glow-from-within with the Detoxifying and Clarifying facial treatment by The Face Place. The 110-minutes-session emphasised on extraction and exfoliation which includes  a microdermabrasion, an enzyme peel and an LED light therapy to combat acne. This session will end with a cold hammer therapy to effectively control sebum production and relieve inflamed skin. Post session, you'll notice moisturised and brighter skin like never before.
Pros: Includes both extraction and exfoliation, Comes with a Blue LED light therapy, Hydrates and brightens the skin
Contact Number: +65 8233 1723
Operating Hours: Mon-Sat (12pm-9pm), Sun (11am-5pm)
Address: 8 Eu Tong Sen Street #12-83 S059818
11. June Skincare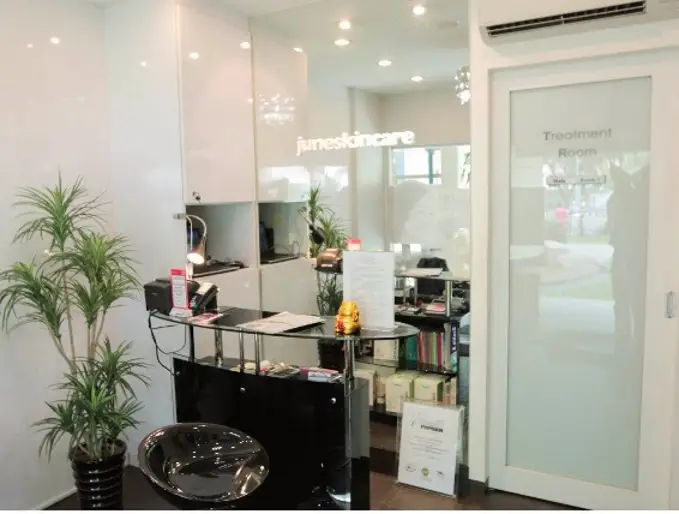 Curated with oily and congested skin in mind, the Spa Radiant Pro Therapy at June Skincare is highly recommended for those with such skin type. The session starts off by using a cleansing milk and a cleanser to prep the skin for the next step. Then, depending on individual skin concerns, an exfoliation gel or serum will be applied prior to the extraction. You can rest your mind knowing that the extraction process is painless. To sum up the whole treatment, a combination of purifying gel, enzyme mask, hyaluronic acid serum and a peptide silk mask will be used during the final steps.
Pros: Comprehensive pore-cleansing treatment, Comes with a complimentary eyebrow shaping service, Therapists are gentle to ensure painless extractions
Contact Number: +65 6256 8767
Operating Hours: Mon-Fri (11a-9pm), Sat & Sun (10am-6pm)
Address: 73 Lorong 4 Toa Payoh, #01-595, Singapore 310073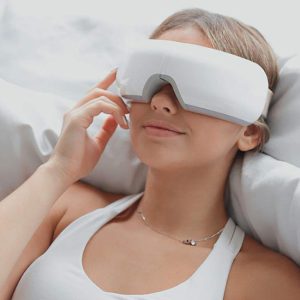 Skin Care
Editor's Choice Worxvell Eye Massager Latest price 2nd Best Choice SereneLife Eye Massager Latest price
Read More
Subscribe to our newsletter