While the transformative power of a perfectly defined lashes are certainly undoubtful, recently we have witnessed a resurgence of attention given to the said facial feature. With abundant professional services such as lash lifts and lash extensions, our lashes have never been so spoilt for choice. 
Eyelashes are more than just a mere facial feature; rather, they do a lot for us. Long, defined eyelashes can open up a world of difference for our face by opening our eyes and creating a revitalised, bright appearance. This is because dark eyelashes draw attention to the white of our eyes (sclera) and the dark ring surrounding our iris (limbal ring). Long, healthy eyelashes also highlight the movement of our eyes every time we blink and gaze, which can certainly earn us a few head turns. 
However, opting for such services in a beauty parlour can easily cost us an arm and a leg. It is an exhaustible process, from the use of glue, tweezers, curlers, and all the way up to the transfer of individuals lashes to each eyelid, much like assembling the tiny pieces of jewellery, it requires a skilled lash technician to do so hence a luxury service per se. 
Thanks to the groundbreaking innovation of the beauty industry, the à la mode Ace Beauté Hera Magnetic Lash is here to bring a change!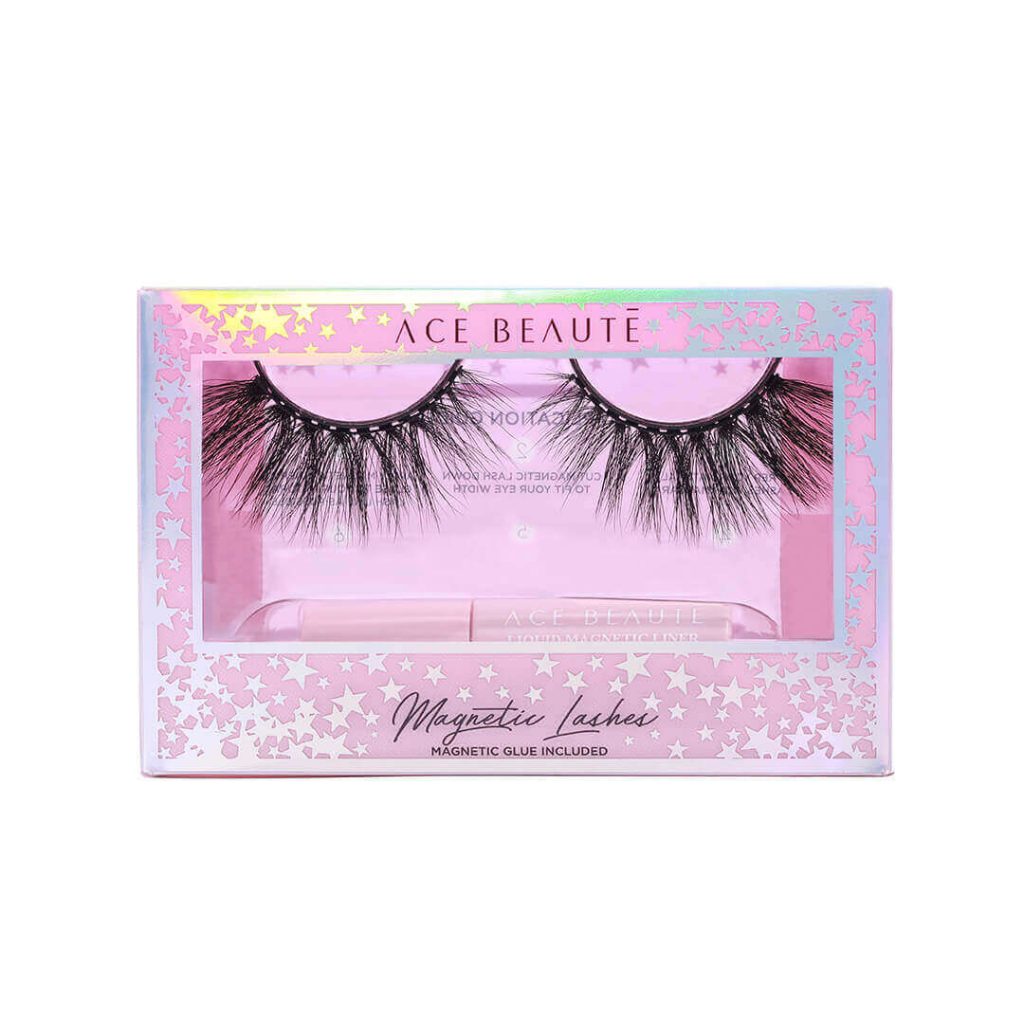 Everything You Need to Know About Ace Beauté Hera Magnetic Lash
Ace Beauté Hera introduces their luxurious magnetic lashes that are extremely lightweight, stronghold and long lasting. We can finally dance the night away without worrying about our falsies falling off. If you prefer something a little more dramatic that can give you the entrance you yearn for in any room you are walking into, Ace Beauté Hera magnetic lash is definitely your knight in shining armour. 
It starts off with little hairs in its inner corner but flares out gracefully toward the outer ends with glossy, thick and long hairs that create an alluring cat-eye effect. 
The provided magnetic liner arrives in a small tube along with a thin felt tip that may not be the most flexible, so if you are a newbie to applying eyeliner, don't go hell for leather. 
What Distinguishes Ace Beauté Hera Magnetic Lash From Its Counterparts?
Each band comes with 12 micro-sized magnets that are extremely lightweight for an intact all-day-hold. 
Each lash set is accompanied by its own magnetic liner, how convenient!
Rewear these magnetic lashes for more than 30 times until you have had enough of them. Extremely cost-saving. 
Quality Accentuate Synthetic Vegan Fibres
They are made with the highest-grade synthetic vegan fibres, making your eyes feel like royalty.
How to Apply Ace Beauté Hera Magnetic Lash?
Once adhered to your natural lash with adhesive glue, magnetic eyelashes secure to each other, and your lash line, with tiny magnets. They feature virtually invisible magnets situated along the lash line which lock together tightly and secure the lash along the natural lash line. So rest assured that it gives an astounding hold. Basically what is happening is that you are sandwiching your natural lashes between two strips held together by a magnetic force. And here is how : 
Using the Magnetic Liner included in the packaging, gently apply 2 coats of liner adjacent to your natural lashes (as close as possible!). Allow it to sit and dry for around 40 to 60 seconds before you proceed to apply your magnetic lashes.
Remove the magnetic lashes from the inner to the outer corner or vice versa, and put them back into their case for protection. Next, soak a cotton swab in extra virgin coconut oil, olive oil, cleansing oil, or balm. Run the swab along your lash line to thoroughly dissolve the liner. Make sure no residue is left behind to mitigate the risk of bacteria or fungus from contaminating. 
Constructive Ace Beauté Hera Magnetic Lash Review
I love jumping on beauty bandwagons and I recently have become super invested in falsies or everything eyelashes-related. Having said that, most, if not all of the falsies I have opted for don't seem to last long. Attempt to visualise a scenario where you are confidently walking around with your brand new falsies and a few hours later it just wouldn't stop falling, this couldn't be more embarrassing. Besides, I am not the most skillful in applying falsies on my natural lashes and I am that much of a cheapskate to frequent a beauty parlour monthly. The cycle continues until one of my friends, who I perceive as the beauty guru of our social circle – introduced me to the Ace Beauté Hera Magnetic Lash, my life hasn't been easier. 
Out of all the falsies I have used in my life, trust my words when I say this is the easiest to apply. Yes, even for dummies like me. Similar to any other falsies, it involves the default application of rimming the eyes with glue liner, and finally putting on the lashes. What sets it apart is none other than its magnetic liner that ensures the falsies are properly stuck to your natural lashes. I remember picking up my falsies continuously from the ground and "re-sticking" them because they just wouldn't cooperate, unlike Ace Beauté Hera Magnetic Lash that makes your life a billion times easier. 
Having said that, it can be considerably difficult to bend magnetic lashes to proportionate the shape of your eye. It may come across as a little too dramatic or freakish at first if you are all about the natural-look kind of person. As time goes on, you will get used to it, at least that was how I went about it. Considering its significantly exceptional quality and trouble-free application, I chose to keep an eye close. 
Ace Beauté Hera magnetic lash is a considerably great investment if you despise having your falsies falling off all the time; for that matter, it is a must-have. What I love most about Ace Beauté apart from its product is its mission to become a makeup brand that is all-inclusive, an awe-inspiring aspiration that is highly regarded especially in the present day where certain individuals are still having a hard time finding cosmetics that complement their skin tone.  Ace Beauté pledges to embrace uniqueness and being inclusive. Definitely one of the best magnetic lashes out there.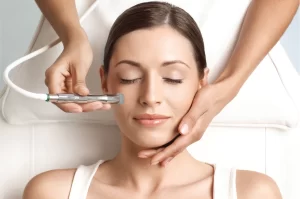 Skin Care
Editor's Choice Microderm Glo Mini Diamond Microdermabrasion and Suction Tool Latest price 2nd Best Choice
Read More
Subscribe to our newsletter