Nimble/Knead Reviews : Relax & Distress in Singapore's Most Instagrammable Couple Spa
Situated in the neighbourhood of Tiong Bahru is Nimble/Knead, a spa seemingly geared towards love birds. Hot tubs in the back of the premise for bath therapies like The Milky Way ($55 for 30 mins) and Heaven and Herb ($55 for 30 mins), are catered for duos. 
If you're in the area and are searching for a 'quick fix' or an intimate bonding session with your partner, we present to you some Nimble/Knead reviews which you may find helpful.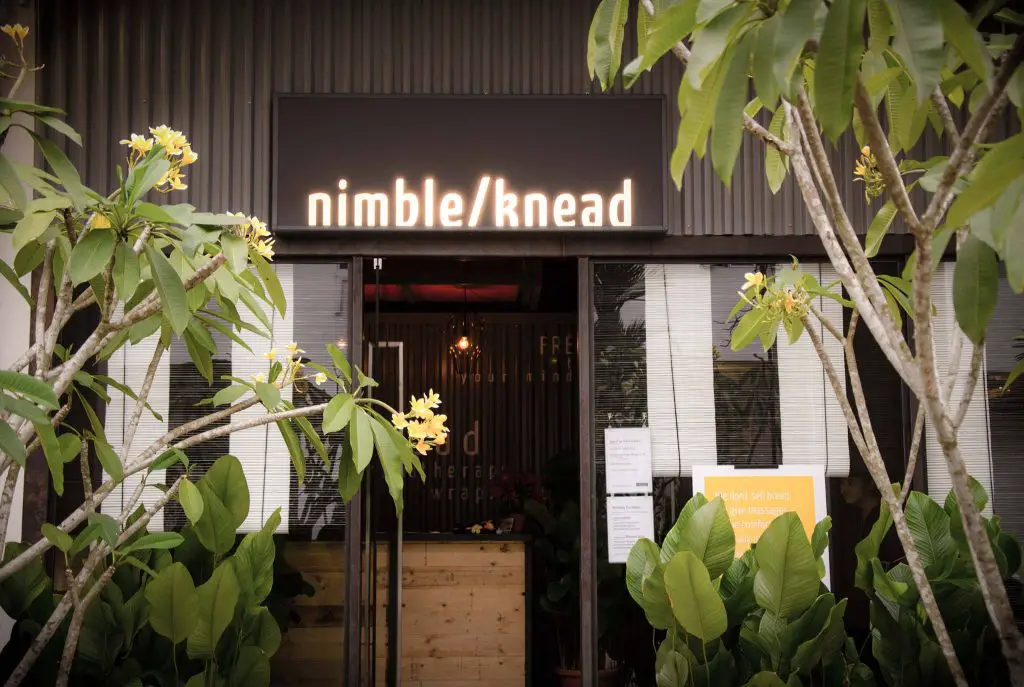 The Exterior & Interior 
What struck us right away was that this cosy spa is actually built from industrial shipping containers! How often do you see that? Its interior is rather traditional, with a palette of browns and burgundies offset by Thai silk cushions and wall decals of flowers and birds. All of their massage beds, pillows and furniture were sourced from Thailand. 
Expect to meet with a shared Thai massage room the moment you set food into the spa which is sectioned off into separate nooks using curtains. There are the two roomy couple quarters which feature a private shower, followed by a suite for singles and the said bath therapy space. There is also a foot reflexology corner overlooking a skylit patio if you're looking for a post-treatment, complimentary ginger tea or warm water. 
What to Expect Upon Arrival?
You will be led to sign up a form where you'll be filling up your personal information and identifying your massage preference. Neck, shoulders, more or less force, lay out the areas you'd like your masseuse to pinpoint later on.
Then, you'll be guided to the back of the spa. If you come in as a couple, there is an attached shower cubicle to your avail. 
Towels and toiletries such as shampoo and body wash are provided, making this spa extremely ideal for a quick fix in between work. 
If you're new to spa and you opted for full body treatments, bear in mind that you have to go completely undressed (of course, with a pair of disposable underwear on). Hence if you're uncomfortable, perhaps by starting off the experience with a facial treatment or a foot scrub will help. 
Nimble/Knead Spa Menu
Starting off with spa-standards such as Thai, Balinese, Swedish and foot massages, together with the 90-minute Sculptor's Handiwork that combines the power of a firm massage with a stint under cold wrap to tackle cellulite. 
Pamper yourself with some unique food-themed body scrubs and masks featuring choices like Wine and Dine ($59 for 45 mins) – a nutrient-enriched mixture of red wine, nourishing oils, vitamin E, milk and clay which is said to promote blood circulation; and Magic Mushrooms ($59 for 45 mins) – which involves lingzhi and shiitake to regenerate and protect the skin. If you wish to spice up the moment with your bae, there is a Combo Mambo section under couple treatments. 
Check out more of their services here to be notified first hand of nimble/knead promo.
Some Bonus Points 
Masseuses here emphasise details so you can experience hospitality at its finest in this spa. Before having you flip your body around in between body treatments, lights will be dimmed so it doesn't hurt your eyes. Air conditioning will also be switched off so you don't freeze. Their extra gestures taken to ensure customers' optimal comfort is to die for
We know how irritating hard-selling is, but no worries, receptionists will not bring up any mention of further visits when you're paying at the counter. Fair to say that the whole process is truly nothing but relaxing. 
Our Final Verdict 
Apart from adding diversity to the tranquil neighbourhood of Tiong Bahru, it's also relieving to note that such a luxurious spa has decided to price its sessions at fairly reasonable rates, making it affordable for Tiong Bahru folks and average Singaporeans who yearn for a soak up without breaking the bank. One minimal downside however, the fact that it is made of shipping containers make it not at all sound-proof. Expect to be drifted off when somebody is flushing the toilet and padding in flip-flops. Not an extremely zen experience, but definitely isn't one that will stress you out. Regardless, trust us when we say that Nimble/Knead is worth the visit for a refreshing and rejuvenating break!
Book Your Appointment
Contact Number : +65 6438 3933
Location : 66 Eng Watt Street, #01-28, Tiong Bahru Estate, Singapore 160066
Operating Hours : 11am-10pm daily
To avoid hassle, you can easily secure your slot here. 
To widen up your options, check out these 17 best affordable couple spas in Singapore approved by insiders. 
House-Bound? Fret Not! Opt for the Cloud Massage Shiatsu Foot Massager Machine to Experience that Pro-Quality Foot Massage at Home.
The Cloud Massage shiatsu foot massager works to enhance blood flow circulation. It utilizes a special Shiatsu technique that boosts blood flow, reduces inflammation, stimulates muscle recovery and provides pain relief. On top of that, it boasts a heat therapy that imparts pure and thorough relaxation for your body after a long day out, all at the comfort of your own humble abode.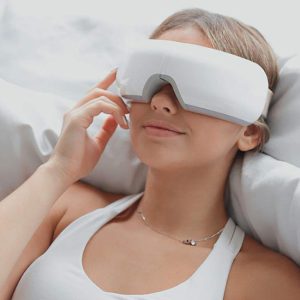 Skin Care
Editor's Choice Worxvell Eye Massager Latest price 2nd Best Choice SereneLife Eye Massager Latest price
Read More
Subscribe to our newsletter