The past two years have been unprecedented, stressful, and unstable, for the least. However, it's about time we move on and set foot into 2023 with a fresh, open mind. Here, Beauty Signal Lab spot the trendiest Korean hairstyles 2023 female, and shell out the tips and tricks you need in order to rock that look.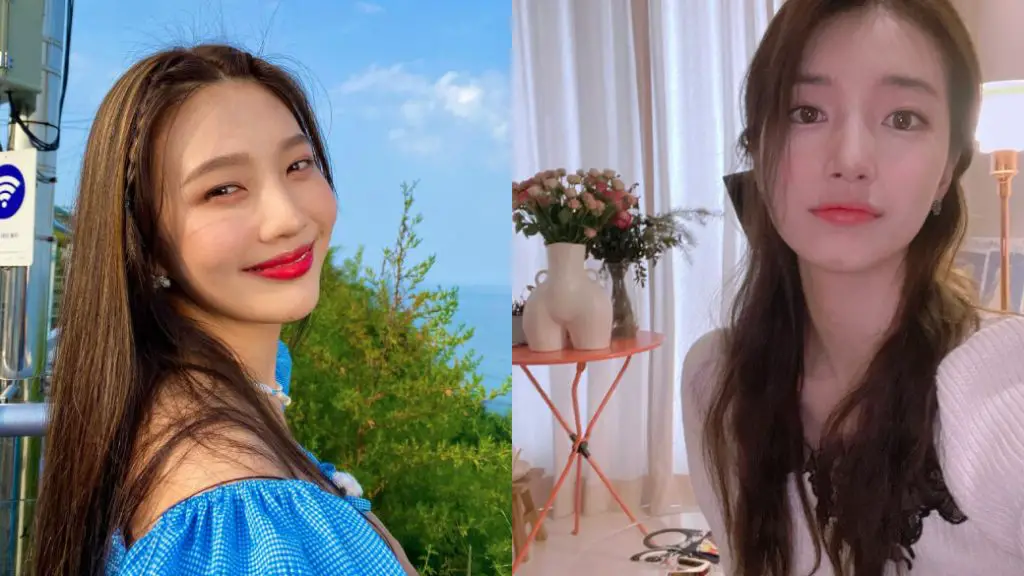 1) Long Tresses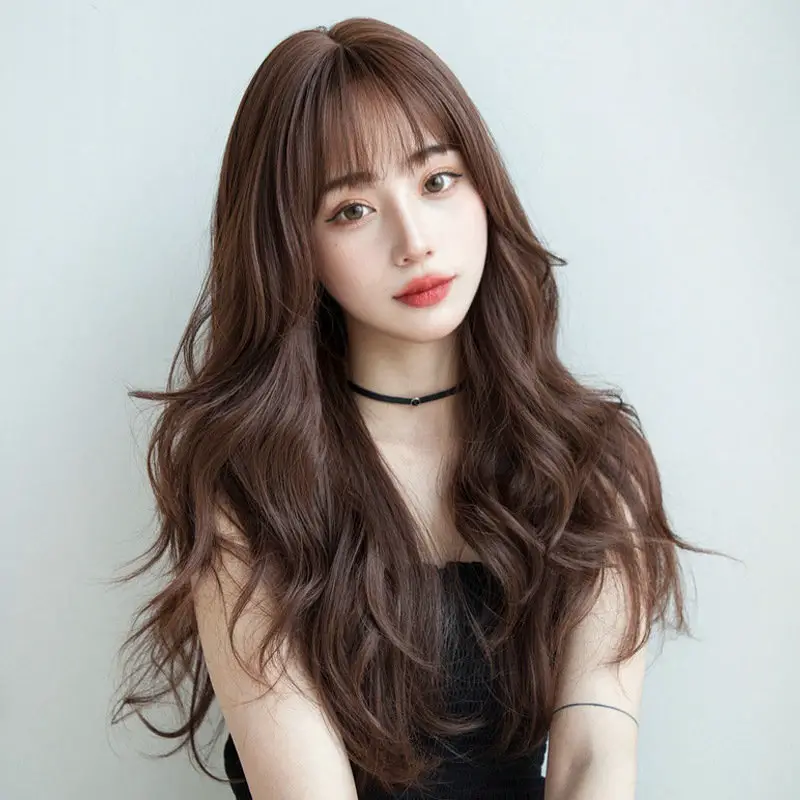 Keep your tresses flowing this year. Yes, we know for sure that Singapore's weather isn't the most comfortable for long hair but bear in mind that this hair look gives you the opportunity to attempt many different looks whenever you're down for something different. 
You may let your down, put it up in a casual messy bun or pigtails, or experiment with unique tied or untied or half-tied looks. The opportunities are yours to explore!
2) Copper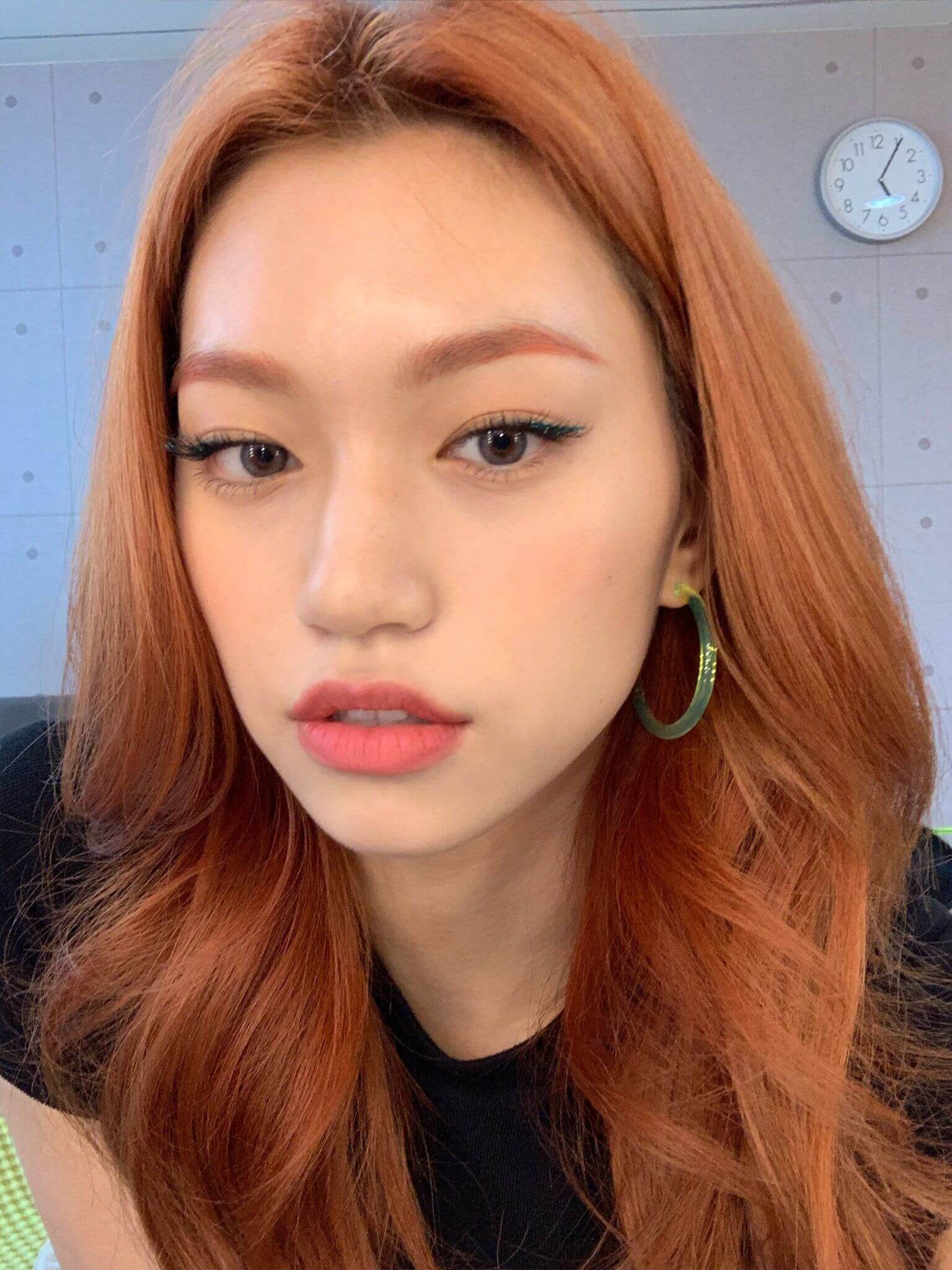 When it comes to red hair, you can definitely turn a few heads. Having said that, you don't necessarily have to opt for Singapore-flag red to maximise the effect – you may try out a copper tone, which gives your hair an alluring reddish look which is not too overpowering. This Korean hair colour 2023 female is suitable for those who want to be adventurous, yet in a humble way.
3) Wine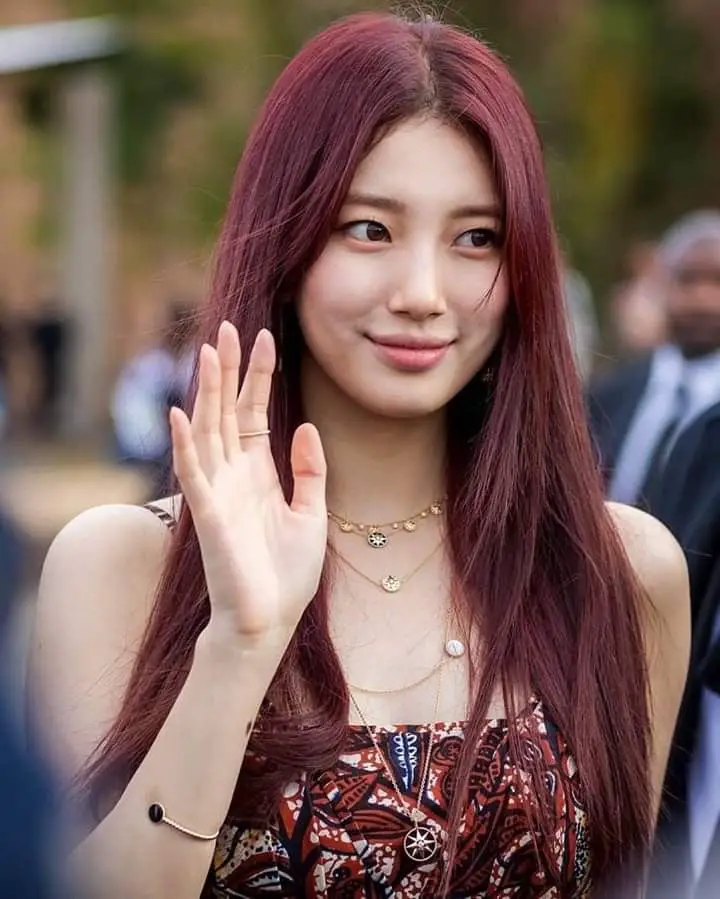 Amongst the many Korean hairstyles 2023 female, wine hair colour is a subtle, unique look which could also be a starter colour to red hair. Be careful not to veer too much onto the purple edge of this colour, instead, try to balance it out with that reddish tone. 
4) Pixie Cut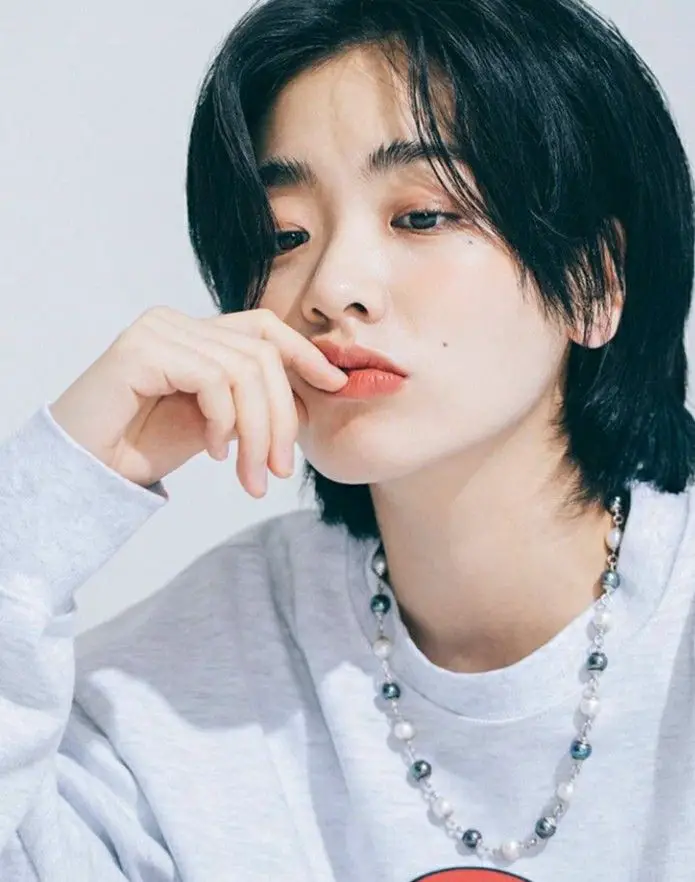 This might seem like a drastic cut, especially if you've never had your hair chopped off this much before. Nevertheless, it's one of the lowest maintenance Korean hairstyles 2023 female that are easy to wash and style. It suits women with small faces and long necks exceptionally well but this doesn't mean you shouldn't pursue it if your criterias don't match.
You are allowed to explore several options with this style – very layered at the top, textured bangs, and so on. It makes an ideal style for Singapore's hot weather where your neck gets to breathe and feel the wind instead of being suffocated by often-sweaty hair. 
5) Pale Blonde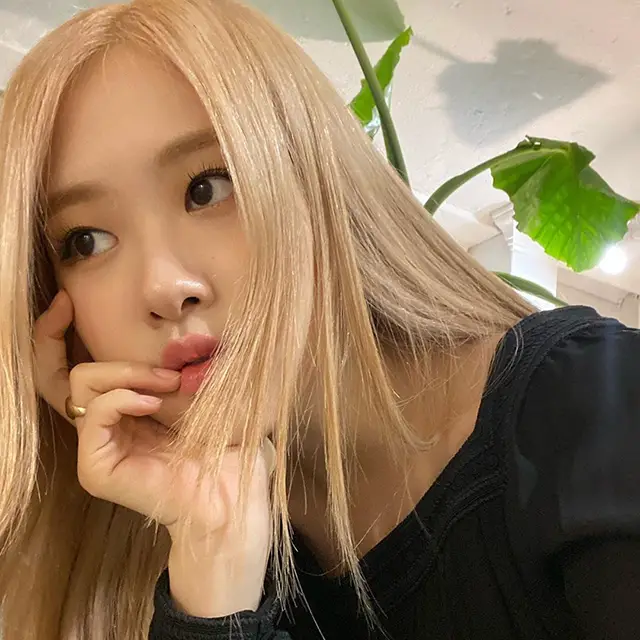 This is a rather suitable shade of blonde for Asian faces so why not try it out in 2023 without going full on platinum? The warmer shade of blonde reveals a softer look, yet bold enough to be considered an entirely new look.
6) Permed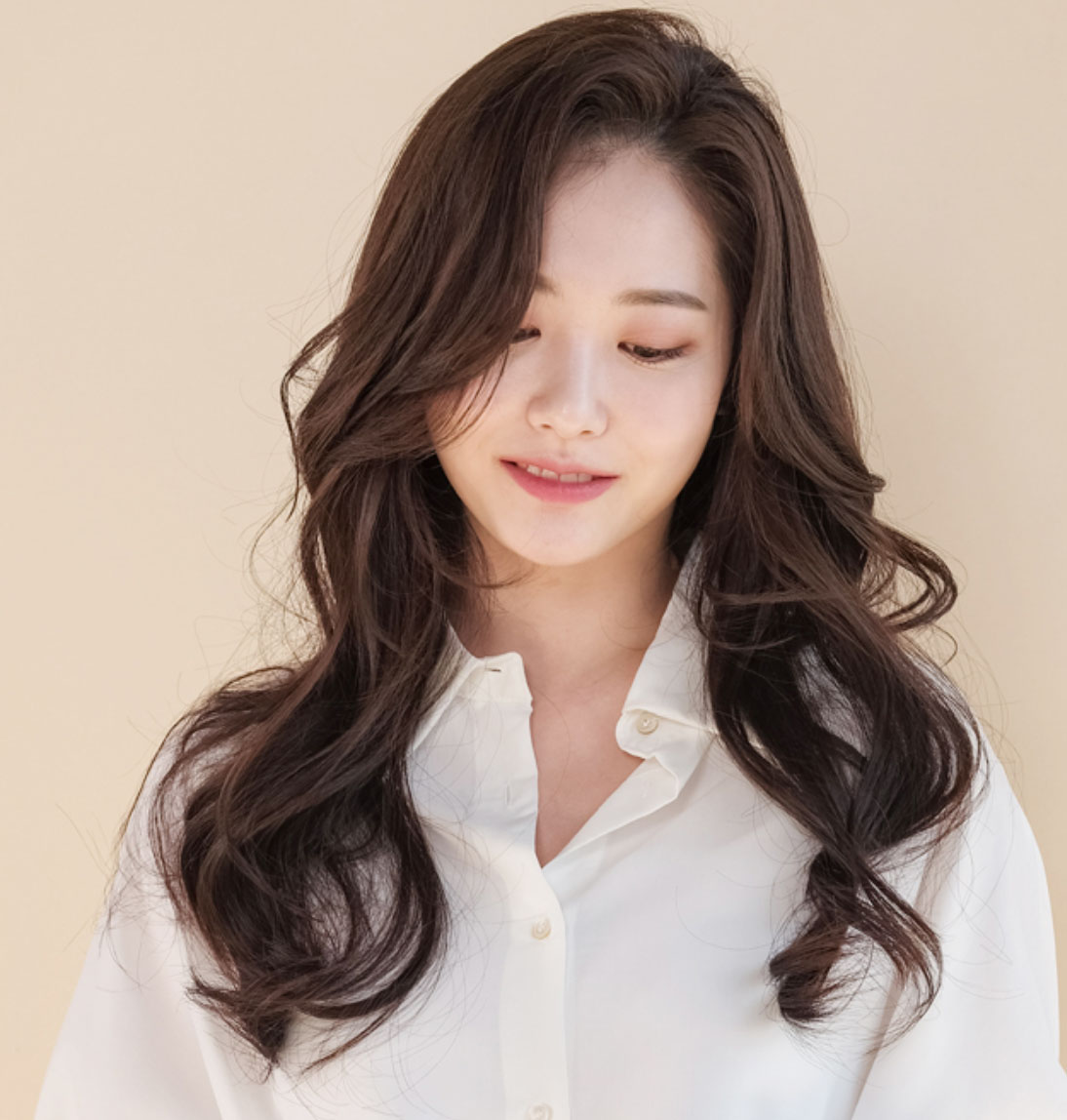 Korean perm or not, soft perms are definitely on the list for 2023. Some perks are that it adds more volume to your hair and frames your face well. Check out 10 easy ways on how to maintain Korean perm to make it last longer and minimise the damage done to your hair.
7) Hair Clips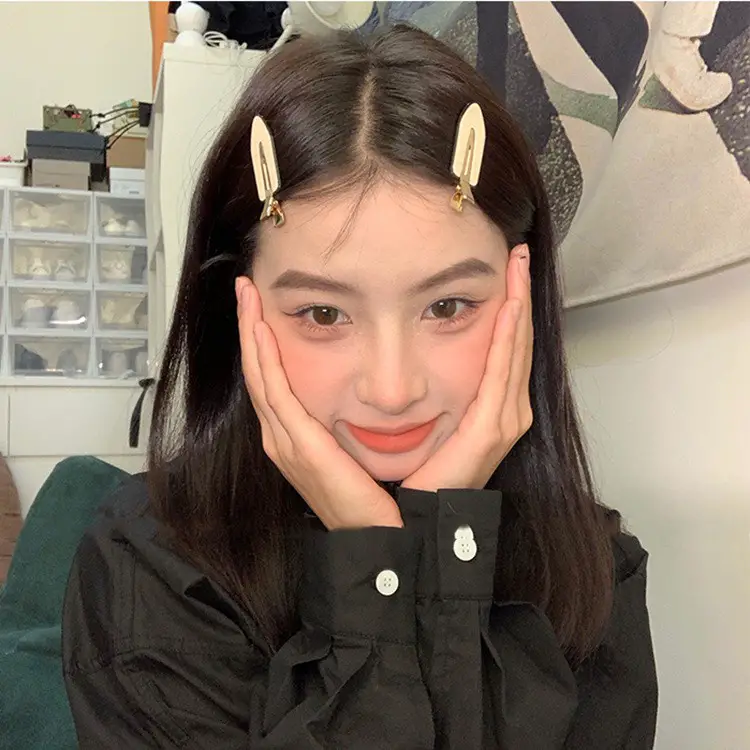 All Korean hairstyles 2023 female deserve some bling to go. Accessorise with colourful hair clips for your own look and colours of your choice. Though, go for the ones with crystals or sparkling gems on top for an extra bling bonus!
8) Streaks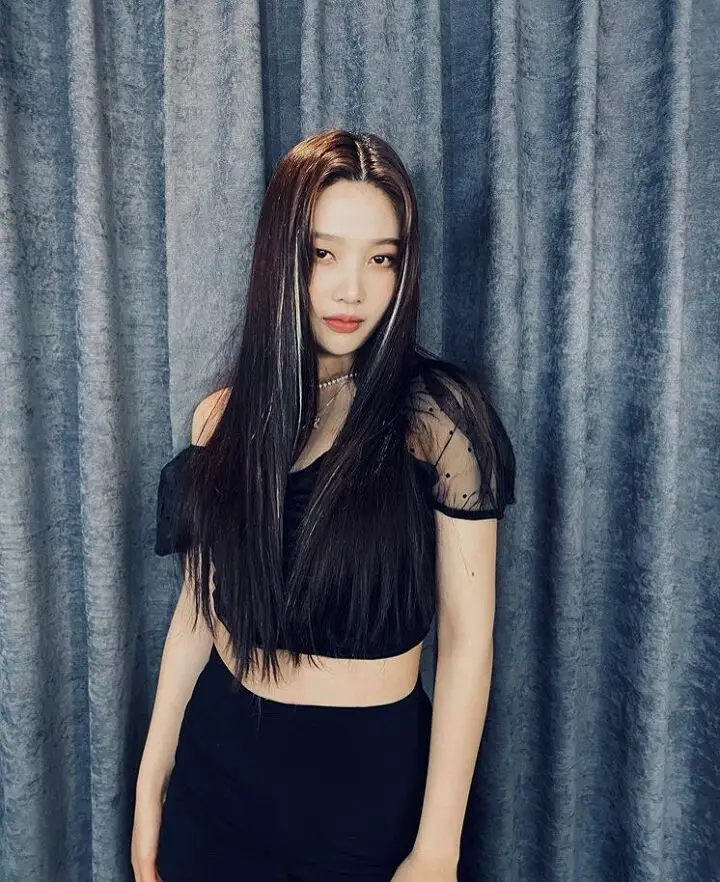 If you don't feel courageous enough to switch hair colour, begin with some streaks this year. The best part about it is that you get to personalise your look! Pick a colour you are fond of and choose how bold you want your streaks to be. Two or three subtle streaks, or more, the balls are in your court. 
9) Inverted Shaggy Lob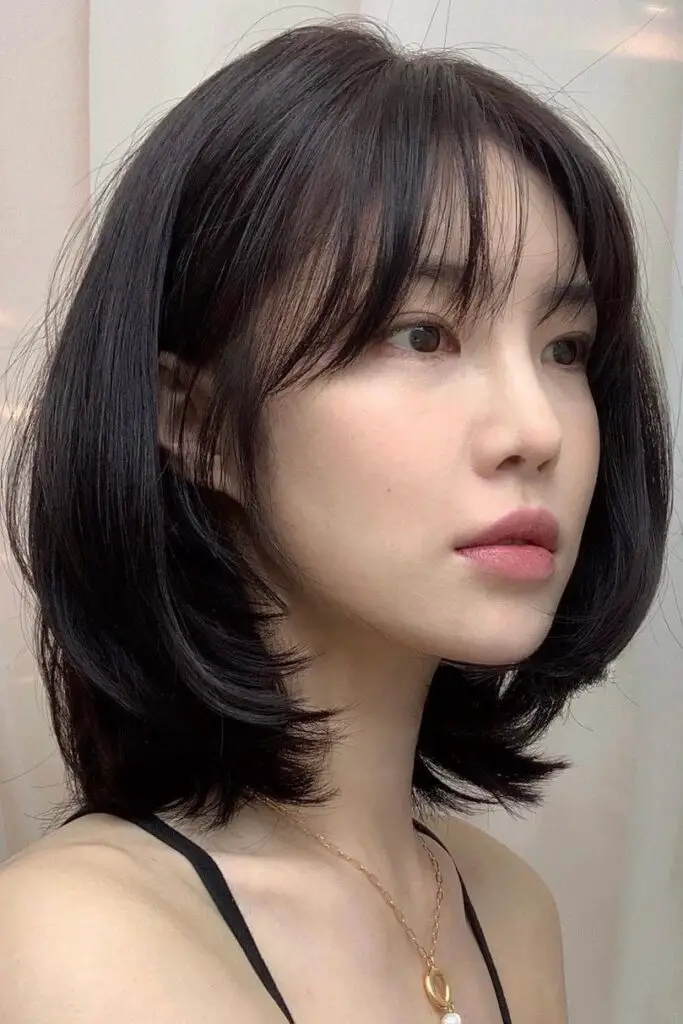 Calling women with short hair! The uneven layers of this hair look helps add volume and shape your face too. Be prepared to get a lift at the top of your crowning glory. It's a shaggy, yet sexy look you want to venture into. 
10) Centre-Parted Choppy Shag
Though casual, this look can be classy too. One of the trendiest Korean hairstyles 2023 female that works especially well for women with thinner or finer tresses. The volume is its standout point! Request for a low-maintenance style to make it more natural overall. 
11) Ash Pink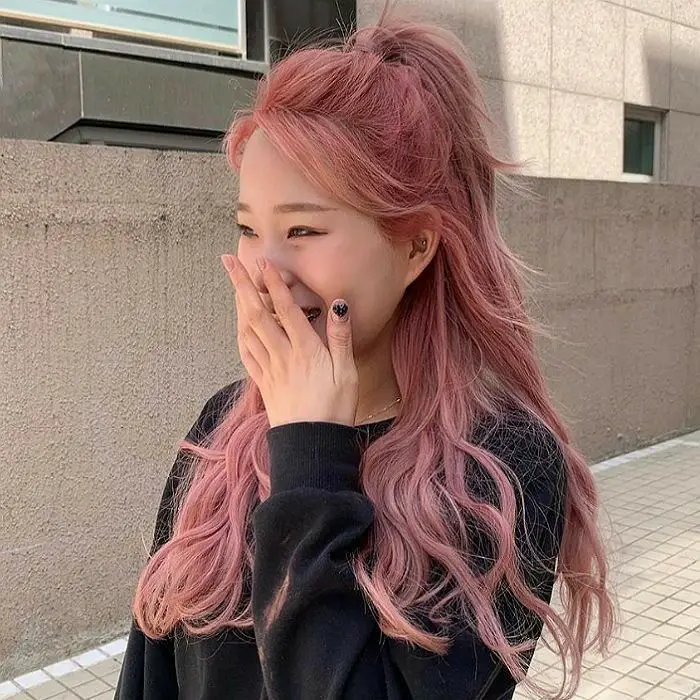 Spring is around the corner, why not welcome the arrival of cherry blossoms with an ash pink tinge hair look? It's a rather subtle colour that still stands out and won't change your entire look too much. It's one of the best colours that suits lighter Asian skin tones. 
12) Subtle Waves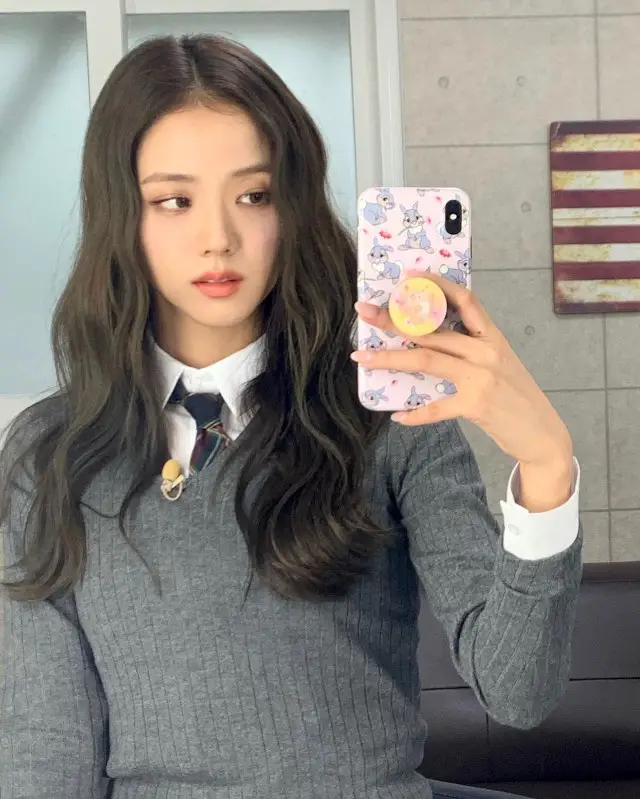 A few soft bends here and there using a curling wand or flat iron accompanied with a relaxed attitude are what you need to pull off this dreamy hair look. If you're a heat-free kind of girl, apply a dime-sized amount of curl mousse to damp and scrunch the locks.
13) Blunt Bangs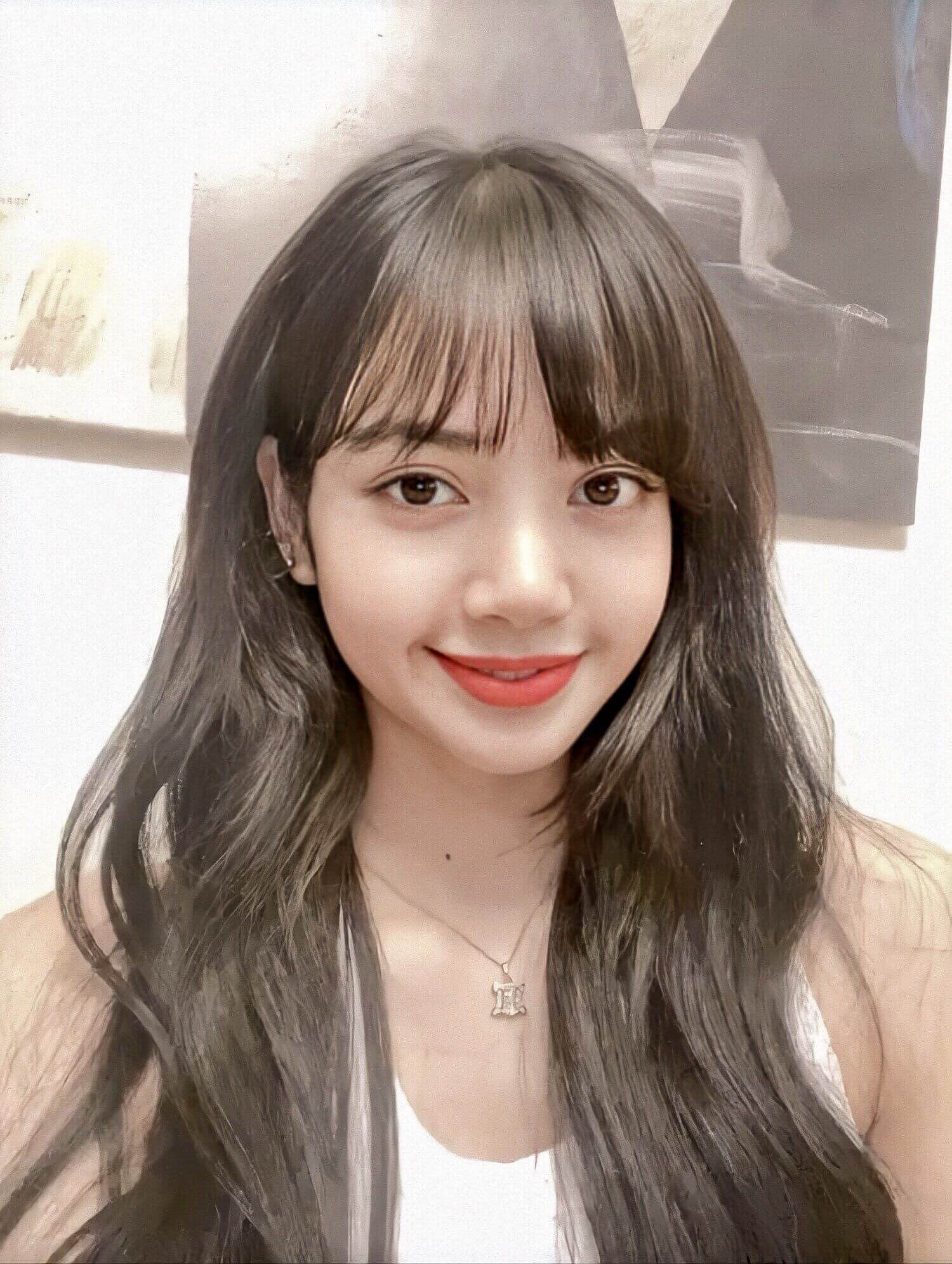 To achieve this lash-skimming hair look, simply blow-dry your bangs using a round brush to create that lift and add body. 
14) Face-Framing Layers
Thinking of spicing up your long tresses? You can never go wrong with some face-framing layers! This hairstyle involves cutting your hair in varying lengths to accentuate and frame your features. If you wish to achieve the illusion of a slimmer and sharper visage, ask for some long, face-framing layers that begin right below the chin. 
15) Bob With Bangs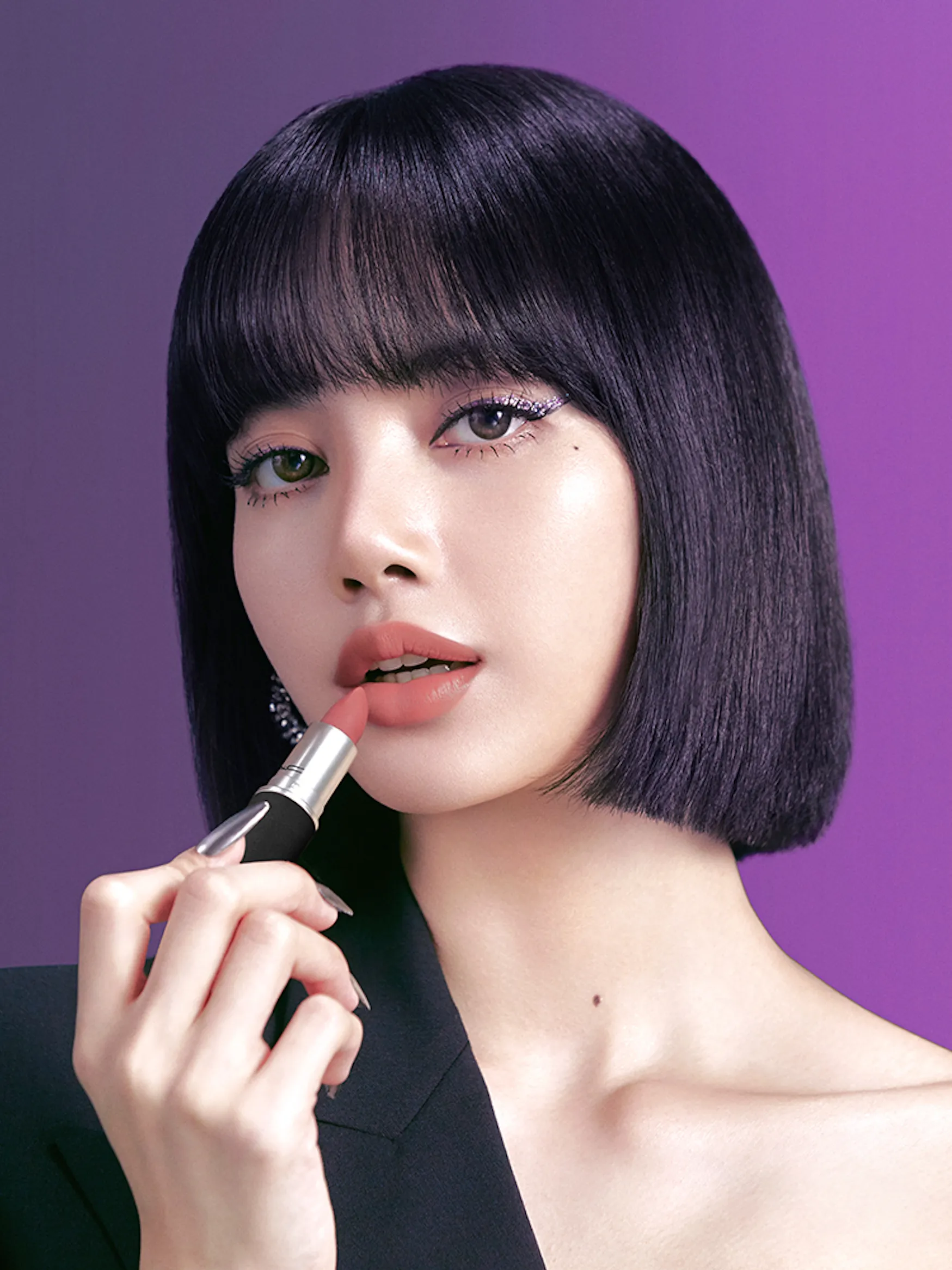 Another one of the hottest Korean hairstyles 2023 female that is great for adding shape to dense, thicker hair whilst retaining its natural volume.
16) Baby Bangs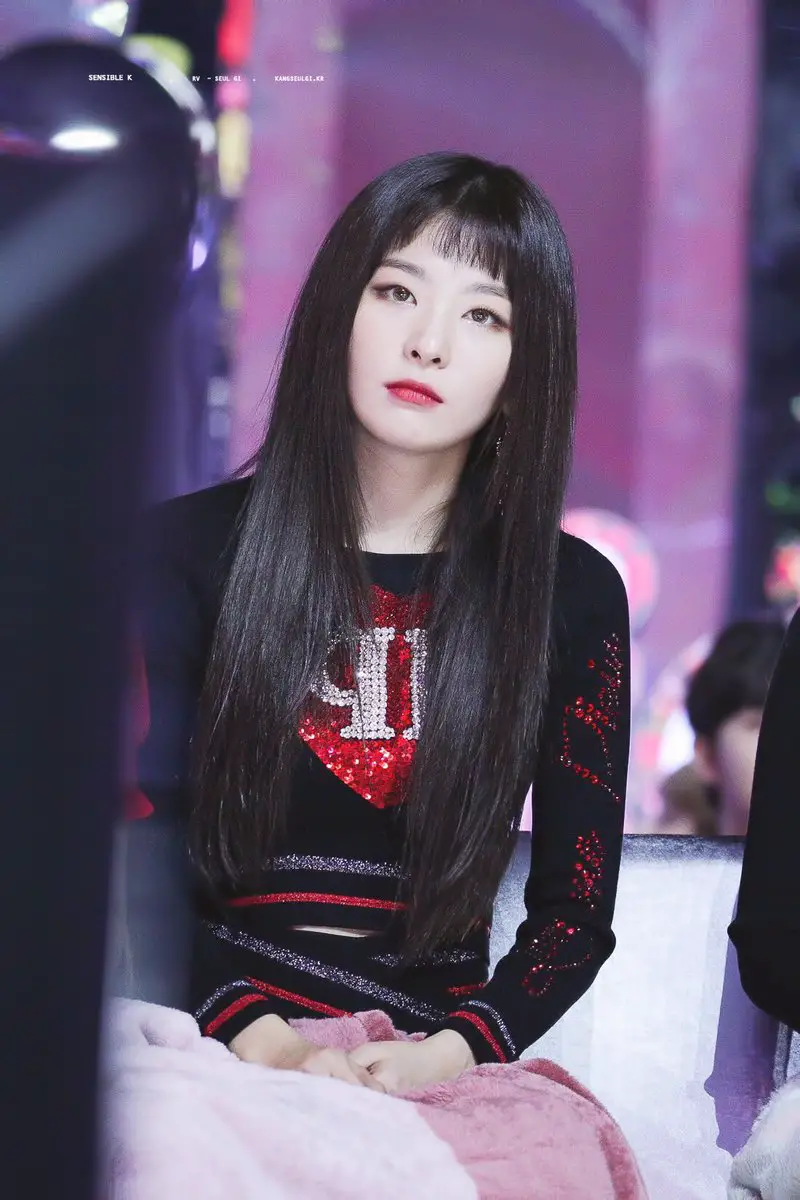 If you want to make a statement this year, go for some micro bangs. Baby bangs are rather wispy and blunt bangs that are usually a few inches above your brows. It's a brilliant way to make any hairstyle look more edgy, and draws attention to your face,
17) Pastel Hair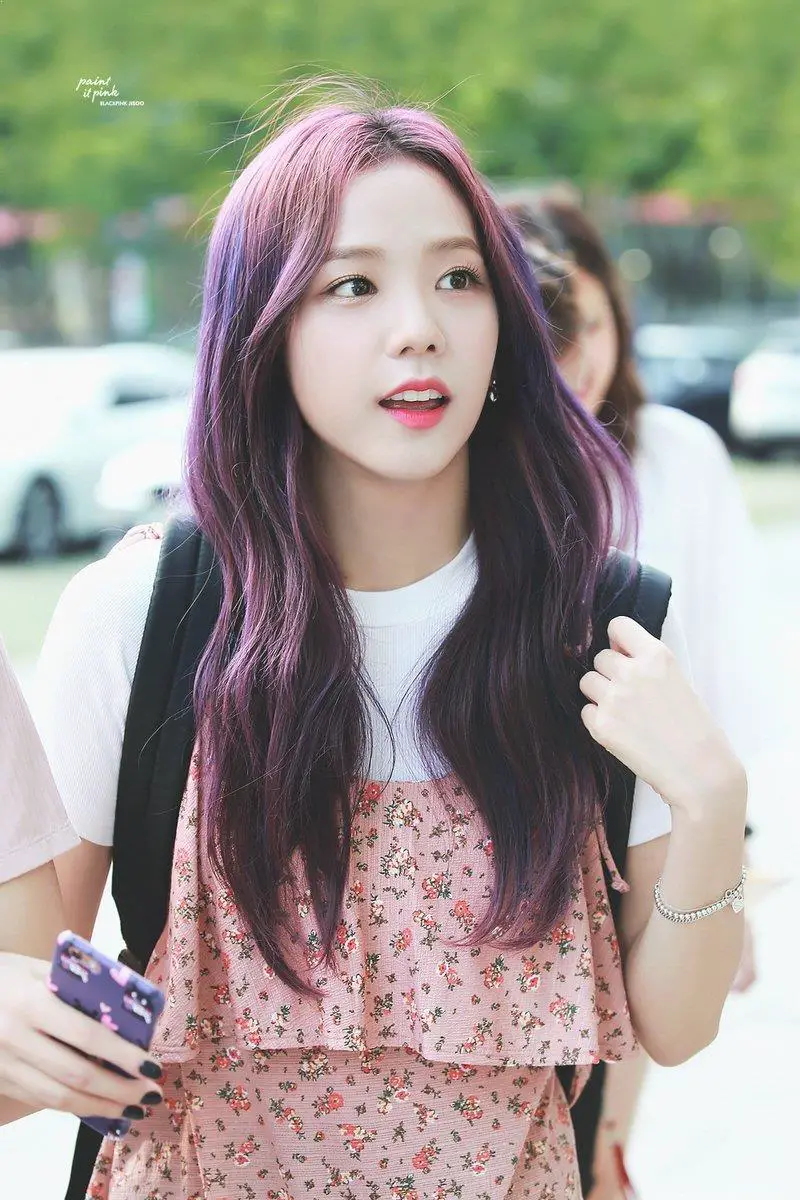 This jaw-dropping pastel purple hue requires a round or two of bleaching before the pastel purple hair dye is applied. Hence, going to a professional is strongly recommended! Before approaching your local hair salon, remember to prep your hair two weeks in advance by reducing any heat-styling and apply hair oil through your ends frequently. This is to minimise any potential damages to be done later during the bleaching process.
18) Ashy Hues
These cool shades look extremely flattering on Asian skin tones as they cancel out the yellow and red tones. They also help to cancel out redness which Asian dark hair is susceptible to so any dye can be applied and look more vibrant. 
19) Rose Brown Hair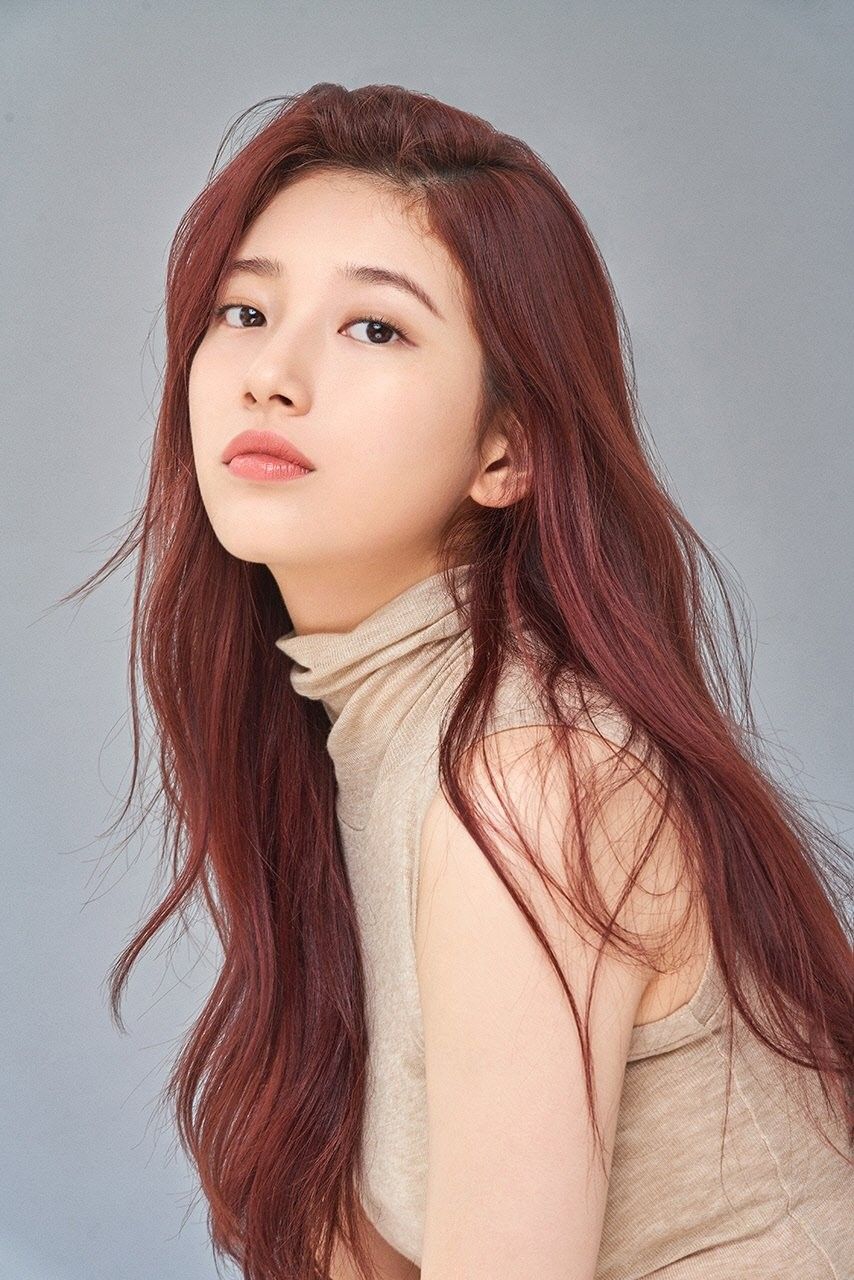 Brunettes can definitely have some fun too! Brunette hair may have a long reputation of being a basic hair colour, but it's nowhere near as boring. There are many different ways to spice up your mane. Low maintenance and adds depth to your tresses, definitely one of the most versatile Korean hairstyles 2023 female. 
20) Hair Extensions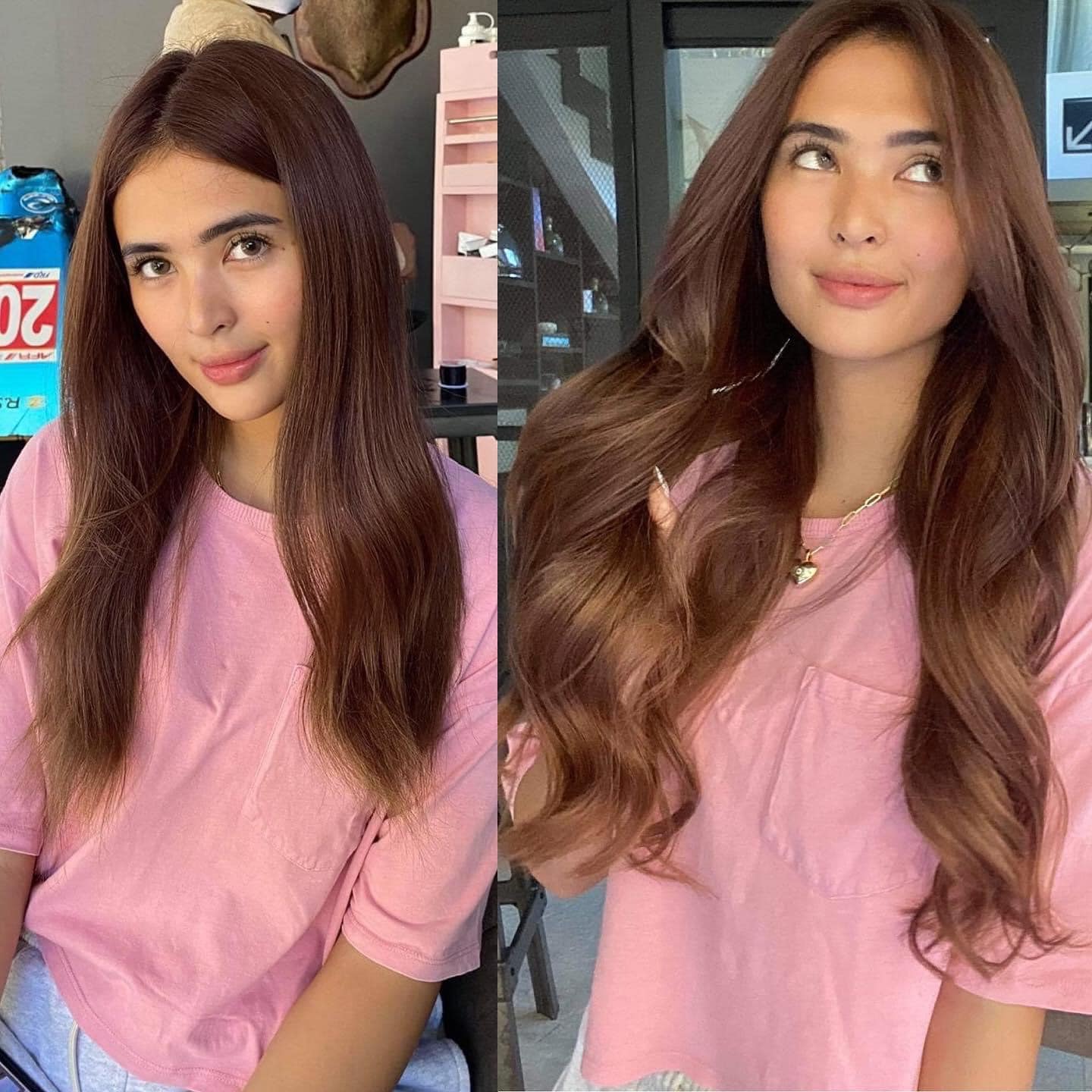 Extensions are the smartest way to overcome that awkward stage of transitioning from short to long hair. However, try to opt for extensions that are akin to your natural hair texture so it doesn't appear odd.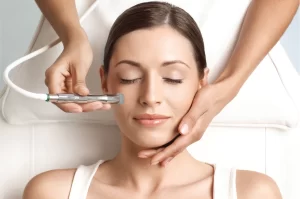 Skin Care
Editor's Choice Microderm Glo Mini Diamond Microdermabrasion and Suction Tool Latest price 2nd Best Choice
Read More
Subscribe to our newsletter