Behold the 11 Best Pimple Creams, Gels and Essences in Singapore That'll Banish Your Breakouts for Good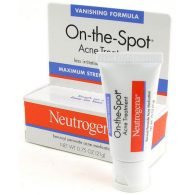 Neutrogena On-the-Spot Acne Treatment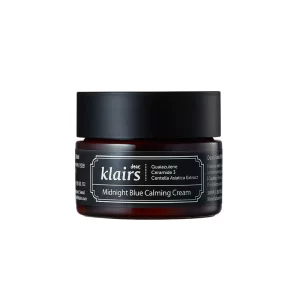 Dear, Klairs Midnight Blue Calming Cream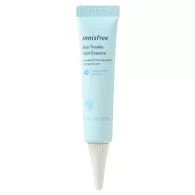 Innisfree Bija Trouble Spot Essence
Acne can be extremely frustrating. Do the red, inflamed bumps and zits often leave you feeling self-conscious and insecure? But there are simply too many acne treatment options out there for you to choose from? Fret not as you've come to the right place! We have a list of the best pimple creams, gels and essences in Singapore you can consider for your next purchase. 
Before that, let's talk about…
How Can Pimple Products Help?
Pimple creams, gels and essences contain active ingredients, which is the only way to treat active acne. It targets and treats pimples, soothes redness and irritation while healing wounds. Besides, active ingredients are, too, beneficial in other aspects such as being antibacterial and an antioxidant powerhouse. 
Check out our favourite sunscreens made with acne prone skin in mind here.
Some of the common active ingredients are as follows:
a) Benzoyl Peroxide
The term might come off as intimidating but that's only when you're dealing with a higher dose. When searching for skincare products, you will find its percentage ranging from 2.5% to 10%. It is amongst the most effective ingredients not only for treating acne but also preventing it thanks to its antibacterial properties. 
b) Salicylic Acid
This ingredient is clinically referred to as Beta-Hydroxy acid (BHA), which is a highly effective chemical exfoliant. It burrows deep into the skin and clear pores because congestion is amongst the biggest culprit contributing to acne and breakouts.
c) Alpha-Hydroxy Acid (AHA)
Similar to BHAs, Alpha-Hydroxy Acids (AHA) is a renowned chemical exfoliator. It functions to remove the outermost layer of the skin that's made out of excess oil, dead skin cells and grime for you to achieve healthier, smoother skin. Two of the most common AHAs you'll find in skincare products being Glycolic and Lactic Acids.
d) Niacinamide 
This popular active ingredient is known for its ability to balance oil production, soothe the skin and reduce inflammation. Plus, it promotes skin regeneration, helping you unveil clear and healthy skin.
1. Neutrogena On-the-Spot Acne Treatment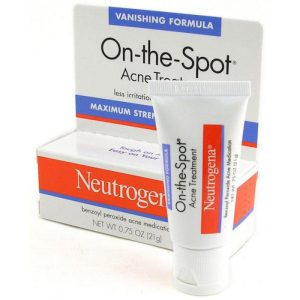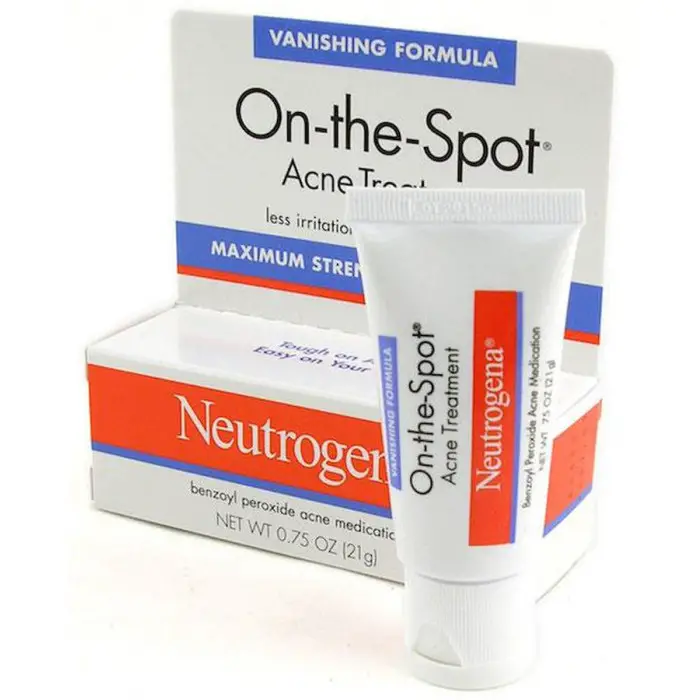 The Neutrogena On-the-Spot Treatment contains 2.5% benzoyl peroxide, which suffices to help clear acne and enhance your skin's overall appearance. This lightweight lotion is absorbed easily by the skin without leaving it dry or stingy.  We love that it also cleanses the pores completely, eliminating any existing bacteria that lead to acne or pimples. With that in mind, you'll be preventing mild breakouts from time to time. While it doesn't come with high doses of benzoyl peroxide, rest assured that it won't irritate your skin. 
Pimple cream with 2.5% benzoyl peroxide.
2. Dear, Klairs Midnight Blue Calming Cream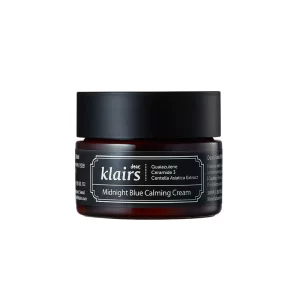 Next up on our list of the best pimple creams in Singapore, we have Dear, Klairs Midnight Blue Calming Cream. This pick has strong yet soothing components that can moisturise and soothe irritated skin. It makes the perfect product if you're looking to treat severe acne redness. Infused with herbal components that stimulate the growth of new epidermal cells, rest assured your skin will look ten times younger and better. 
Evening pimple cream suitable for oily, prone, and sensitive skin.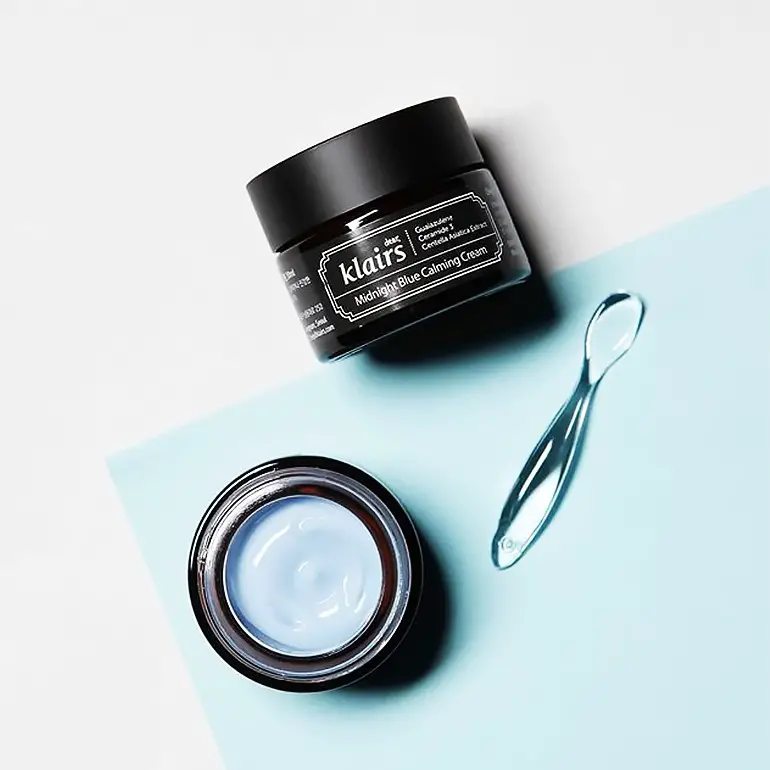 3. Innisfree Bija Trouble Spot Essence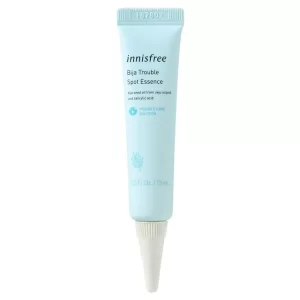 The innisfree Bija Trouble Spot Essence is one of the best pimple treatments you can opt for, and it's made completely of natural ingredients. This non-comedogenic essence exfoliates dead skin cells and removes excessive sebum to treat acne. Formulated without parabens, animal by-products, mineral oil, synthetic colors, and chemical additives, you can rest assured that it's safe to be applied even on the most sensitive or acne-prone skin. Most of all, we love that this water-based and non-greasy formula will not leave a thick residue on the skin.
Non-comedogenic, water-based pimple gel made of natural ingredients.
4. Pyunkang Yul Acne Cream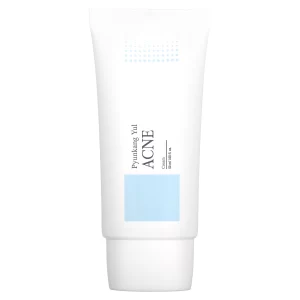 The Pyunkang Yul Acne Cream wouldn't be called one of the best pimple creams in Singapore for no reason. Living up to its name, it's renowned for efficiently reducing pimples and inflammation within merely 3 days. This lightweight, oil-free acne treatment is suitable for a variety of applications: it moisturises skin, repairs damaged skin, soothes irritated skin, and improves skin tone. This amazing cream is packed with some of the best acne-fighting components including salicylic acid, niacinamide, cetearyl olivate, and sorbitan olivate.
Acne cream with a powerful blend of acne-fighting ingredients to reduce acne as well as acne-causing bacterias.
5. Acne Defense Solution Gel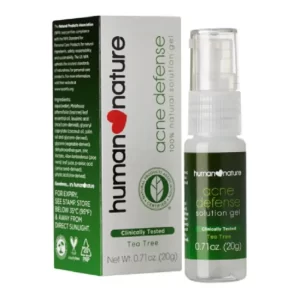 Acne Defense Solution Gel is suitable for those with mild to moderate breakouts, and unlike any other chemical treatments, it doesn't cause any negative effects. Tea Tree Oil is used as the main ingredient in the product, while mixed alongside other active components to eliminate pimple-causing bacterias in the gentlest way possible. Natural, drug-free and affordable, why not try it out?
Acne gel that consists of tea tree oil and other active ingredients.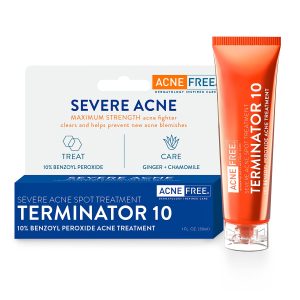 If you have the budget to splurge for one of the best pimple creams in Singapore, we highly recommend Acne Free Terminator. Though being on the pricey side, we don't doubt its efficacy. This is a highly concentrated pimple lotion with 10% of advanced micronized benzoyl peroxide. It's definitely one of the new acne treatments in Singapore with this much of a powerful ingredient. Apart from that, it's infused with chamomile and features a smooth and lightweight texture that speeds up absorption. Though recommended by dermatologists and experts, we advise those with extremely sensitive skin to consult a dermatologist first to weigh its pros and cons. 
Highly concentrated pimple cream with 10% benzoyl peroxide.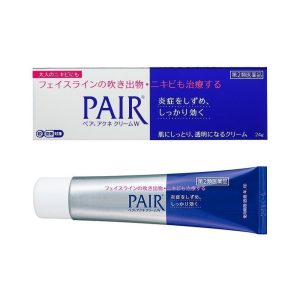 PAIR Acne Cream has a pH level close to that of human skin so you can put your minds at ease knowing it won't cause any irritation or dryness. Mild yet effective, this cream boasts a pleasant plant aroma unlike other acne treatments with overly strong, harsh scents. We also love that its healing capacity extends to the deep layers of the skin, allowing for a quicker recovery. If you're attending a special occasion in 3 to 4 days time and hoping to clear your breakouts by then, look no further than PAIR Acne Cream. 
Mild acne cream with a pleasant plant aroma.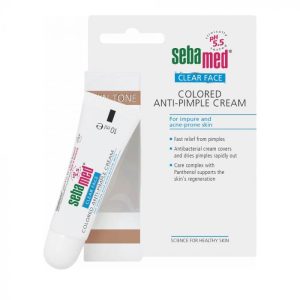 This pick by Sebamed makes a great product for those seeking an inexpensive means of treating their acne. At only $11.10, this cream is efficient in reducing inflammation and flattening bumps, making it one of the best pimple creams in Singapore. It also helps to fight blackheads, whiteheads, and other skin pollutants. Formulated with active ingredients including salicylic acid, rapeseed sterols, chloroxylenol, and vitamin E, this product makes an excellent investment even if it comes in a tiny bottle of 10ml.
Quick-healing, soothing pimple cream.
9. OXY10 Maximum Strength Acne Pimple Medication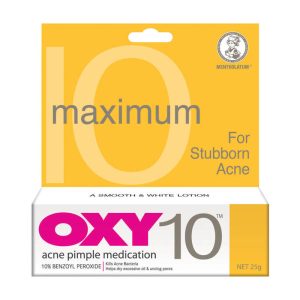 The OXY10 Maximum Strength Acne Pimple Medication comes with a rather higher benzoyl peroxide concentration (10%) which is appropriate for curing persistent acne or pimples. It also helps to destroy acne-causing bacteria and unclog pores to keep future breakouts at bay. Due to high concentration of benzoyl peroxide, we advise against using more than once a day, this is especially important if you have sensitive skin. Generally, you may use it only once a day at first, then increase gradually as your skin adjusts.
Highly concentrated pimple cream with 10% benzoyl peroxide.
10. La Roche Posay Effaclar Duo (+)
The La Roche Posay Effaclar Duo (+) is a two-in-one acne cream in Singapore that caters specifically for individuals with oily skin. This hydrating and mattifying gel-cream aids in healing severe acne blemishes whilst also preventing dark marks. It contains a plethora of soothing active ingredients and is clinically-proven to be safe even for sensitive skin. It has a non-greasy finish, making it a great make-up base. In addition to tackling acne issues, it also helps to reduce blackheads and other skin blemishes.
Two-in-one acne cream made for oily skin.
11. The Body Shop Tea Tree Targeted Gel
The Body Shop has since gained popularity for its environmentally friendly Tea Tree range in terms of acne. This targeted gel comes with a wand applicator, similar to that of a lip gloss, so you can easily apply it directly to certain areas of your face especially when you're on the go. 
A tea-tree-oil-infused targeted pimple gel with a wand applicator.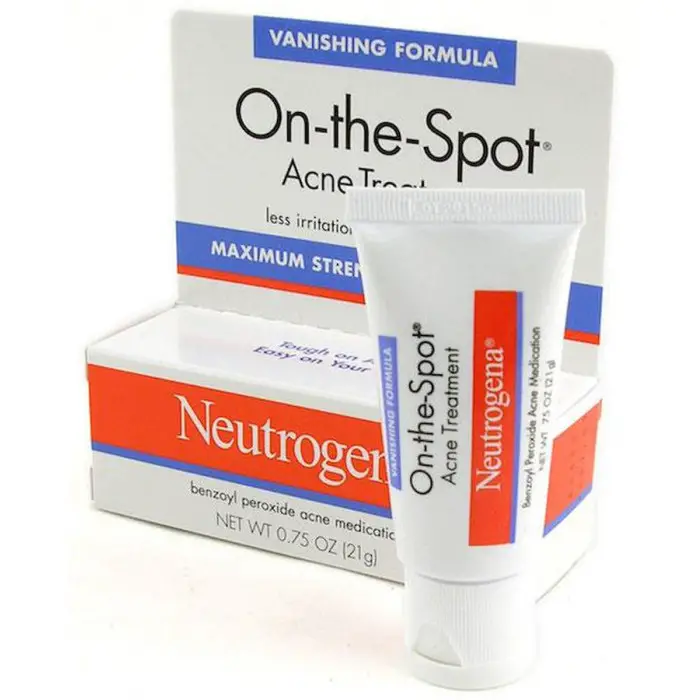 Neutrogena On-the-Spot Acne Treatment
The Neutrogena On-the-Spot Treatment contains 2.5% benzoyl peroxide, which suffices to help clear acne and enhance your skin's overall appearance. This lightweight lotion is absorbed easily by the skin without leaving it dry or stingy.  We love that it also cleanses the pores completely, eliminating any existing bacteria that lead to acne or pimples
Subscribe to our newsletter