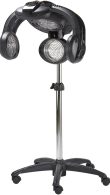 Pibbs Speedy 2000 Deluxe Infrared Processor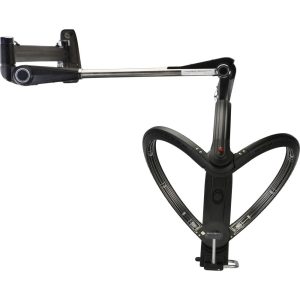 DIR Damita Wall-Mounted Hair Color Processor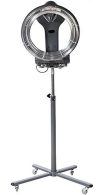 Salon Store Professional Halo Orbiting Infrared Hair Color Processor & Dryer
If you own a hair salon business, investing in the best hair color processors can help speed up chemical and color treatment procedures, hence boosts your salon's efficiency. This is especially helpful if you have a steady line of clients to attend to. 
As a professional hairstylist, you know that clients love experimenting with different hair looks, be it coloring, bleaching, or trying out different treatments. Now you can deliver stunning results by ditching your old blow dryer and do all of this in an instant with a good hair processor. Old school hooded or bonnet hair dryers that release hot air can only get you so far when infrared hair dryers work wonders in drying and processing hair much quicker, more evenly, and with less damage inflicted on the hair's cuticle.
However, finding your way to the perfect unit that suits your requirements and budget can take time, research, and a bit of expertise. To make life easier, we have compiled a list of the best hair color processors of 2023 together with a buying guide.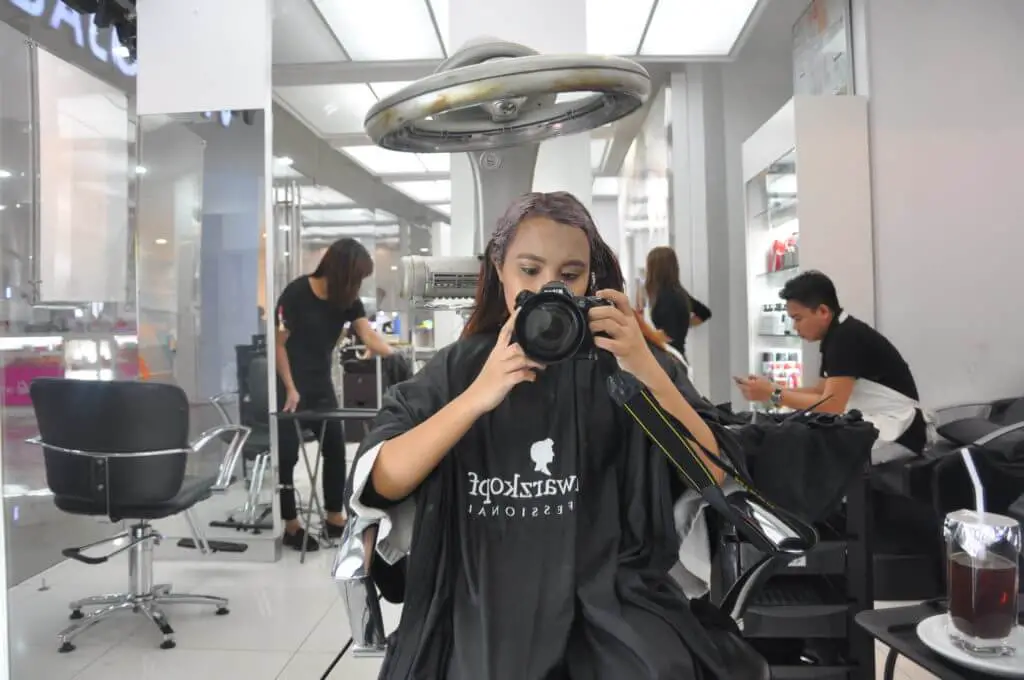 What is a Hair Color Processor?
A hair color processor is a large hair dryer designed to help accelerate chemical and color treatments, as well as other hours-long procedures. When used by professionals in a hair salon, hair processors help cut down a treatment's processing time.
They can be your knight in shining armor when you are crunched for time. Thanks to technological advancements, you can now rely on infrared red rays to help expedite your clients' hair treatment process, without further damaging their hair shaft.
What Does a Hair Processor Do?
Hair color processors use different heat methods to penetrate hair follicles and expedite the drying and curing process. Some of the things they do include:
Processing lightener and hair color much quicker than any conventional methods
Drying hair much efficiently
Perming
Oil treating
Deep conditioning
Setting a hair look
What are the Benefits of a Hair Color Processor?
There are several reasons as to why hair color processors are beneficial. Here are some of them:
They are safer than traditional hair color processing options and cause less heat damage.
Most processors use infrared heat technology that allows heat to penetrate the hair follicles and strengthen the stands.
They help cut down the hairstyling process and allow you to attend to more clients in a day.
If you are planning to invest in one, below are some of the most sought after types of hair processors amongst hair stylists. 
Types of Hair Color Processors
A. Infrared Heat Processing Lamps
Such hair color processors produce an appropriate amount of heat in order for the hair to process evenly. The infrared waves from these lamps evenly heat up hair strands from within, and are designed to steam the hair rather than directly heating it. This can help mitigate prolonged heat exposure and reduce styling burden on hair cuticles. 
Infrared heat processing lamps typically come with adjustable settings to suit different hair types, and are ideal for professional hair color processing and highlights.
B. Multizone Hair Color Processors
Multizone hair color processors allow hair stylists to focus on individual sections of their clients' hair while processing. These are typically stationary units that offer different zone controls. Since these units come equipped with an independent heater and fan zones, they tend to dry hair more efficiently.
C. Orbiting Halo Infrared Hair Color Processors
Orbiting halo infrared hair color processors often boast a futuristic design, featuring a halo-style ring that orbits around clients' head and dry hair with maximum efficiency. We like to see these as the modern alternative to the conventional hooded dryers.
D. Professional Hair Steamer and Hair Processors
These machines combine a hair steamer and a color processor into a single unit. Using advanced heating technology, this type of processor helps dry strands without washing away its color. 
Contemplating which color processor to invest in? Check out our lowdown of the best color processors that are worth every penny.
Best Hair Color Processors for Professional Use
1. Pibbs Speedy 2000 Deluxe Infrared Processor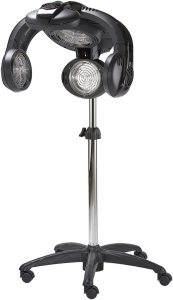 Hailing from Italy, Pibbs 14024 Speedy 2000 Deluxe Infrared Processor is one of the best hair color processors many hair stylists are swearing by today. It carries five ceramic heating elements that surround your clients' head and can be easily adjusted via the user-friendly panel.
The buttons are meticulously arranged in the same orientation as the heaters (in the shape of a plus sign), allowing users to easily identify which button is for controlling which heater. On top of those buttons is a dial that controls the heater temperature and below is a timer dial that goes up to 60 minutes.
To ensure optimum mobility, the processor comes equipped with a five-point caster wheel base so it can be rolled around the salon. Above all that, the height of the dryer head is also adjustable from 45" to 62".
Infrared heat hair color processor with adjustable temperature and height.
2. DIR Damita Wall-Mounted Hair Color Processor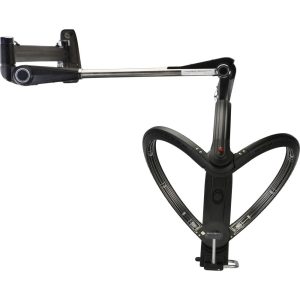 The DIR Damita wall-mounted hair color processor comes complete with two heated arcs on either side that slowly swing up and down for even heat distribution.
This hair color processor features the same user-friendly control panel with well-labeled buttons. There is even a digital timer and temperature display with six LED lights that notifies you which setting the processor is on. Suitable for coloring, pre-treatment, perm, and manual treatment, this is a wall-mounted hair color processor that helps save space in your salon, yet, this also means that it will have a limited range of where it can be used.
Wall-mounted hair color processor with swinging heated arcs.
3. Salon Store Professional Halo Orbiting Infrared Hair Color Processor & Dryer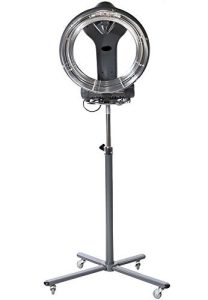 This halo orbiting infrared hair color processor by Salon Store features an orbiting ring that offers even heat distribution on each section of hair. It uses infrared heat technology to dry hair efficiently and keep heat damage to a minimum. The beginner-friendly preset menu helps save you time and allow you to attend to multiple clients simultaneously. This piece of equipment is built to withstand the passage of time and lasts you for years to come. Its orbiting ring heats up instantly to help speed up hair color processing time. Comes complete with a sturdy, steel-constructed rolling base with rubber wheels, you can easily move this unit wherever you need in your salon. 
Hair color processor and dryer with a smart orbiting ring.
4. OMWAH IDD6006 Orbiting Infrared Professional Hair Dryer and Color Processor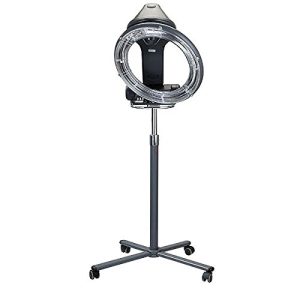 This state-of-the-art, professional hair color processor from OMWAH dries hair quickly without ridding it of moisture. It uses infrared heat technology to reduce frizz and is equipped with a wide, rotating orbital ring that processes hair more efficiently than any conventional hair dryer. Its solid construction and premium quality components are what make this salon equipment so durable. The machine sits on four easy-to-roll wheels you can effortlessly move it around with.
Orbit hair dryer with infrared heat technology.
5. Athena Beauty Professional Hair Steamer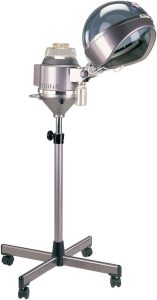 If you do not know already, infrared is not the only way to process hair. This professional hair steamer from Athena Beauty is just the thing you need for opening up your clients' hair cuticles for certain treatments, deep moisturizing, and process hair color. This equipment releases hot steam that opens up hair follicles and allows for in-depth moisturizing, lightening, and hair coloring. In fact, hair steaming also aids in at-home deep conditioning treatments. Feature wise, this freestanding steamer hood is built on convenient wheels and offers great height adjustability. The controls are made seamless with an off and on button as well as a built-in timer that goes up to 30 minutes. The drawback of this product is that it can only tolerate distilled water otherwise mineral build-up can cause issues over time.
Free-standing hair steamer and processor for professional use.
6. Elitzia 03 Micro-Mist Steamers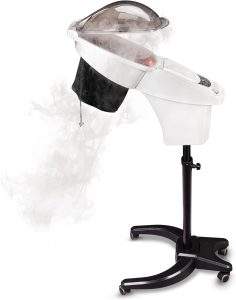 Elitzia's 03 Micro-Mist Steamers are available as either free-standing models that sit on wheels or as an out-of-the-way wall-mounted steamer. 
Generally speaking, steamers are great for steam-processed hair dye, oil treatments, conditioning treatments alike, but this one boasts the addition of an Ozone setting. Ozone hair treatments are said to help improve circulation and function as an antimicrobial and antifungal which aid in reducing dandruff. 
You will appreciate the amount of flexibility this steamer offers, featuring five steam power settings and five temperature levels starting from 113 °F to 149 °F. If you are all about digital, its timer has an LCD display that is easy to comprehend and buttons that increase the time by either one-minute or 10-minute increments. It comes with three pre-set modes (color, treatment, and steam) and either red or blue lights.
Capacity wise, it has a 1.7-liter water tank that is able to run the steam for four to six hours at a time before requiring a refill. Most importantly, there is also a safety shutoff that turns off the steamer automatically when the water in the tank runs low. 
Hair processor with Ozone hair treatment setting and an automatic safety shutoff feature.
7. Topbarber 5-Light Infrared Salon Lamp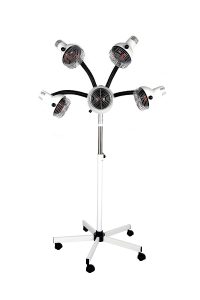 If you are fond of the idea of being able to precisely manipulate heat placement, look no further than Topbarber's 5-Light Infrared Lamp. It comes equipped with one fixed central lamp and four infrared lamps on poseable arms. Feel free to bend and arrange these four heat sources however you require them.
The controls are fairly intuitive to use with an on and off button, a temperature dial, and a timer dial that goes up to 60 minutes. Note that all the lamps are controlled by that one universal dial so there is less fussing over what temperature each heating arm should be.
Bear in mind that these are infrared bulbs, not ceramic heating elements so expect a tad more red light and you will eventually need to replace the bulbs.
Maneuverability wise, it sits on a five-point rolling base with 360-degree caster wheels and the central pole is adjustable in height from 51" to 61". Though that is not as wide of a range as other options may have but with the bending, posable arms, you can still achieve the position you desire.
Infrared lamp with one fixed central lamp and four infrared lamps on poseable arms.
8. DNYSYSJ Professional Orbiting Hair Color Processor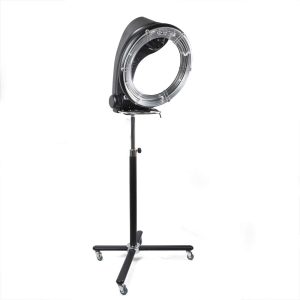 One of the best hair color processors available, this pick from DNYSYSJ is designed to amp up perming, conditioning, hair color processing, and hair blowing performance. This is a free-standing machine that comes with an adjustable timer and temperature controls, making it suitable for use on all hair types. It comes with six preset modes—perming, hair coloring, semi-coloring, hot oil treatment, and drying hair. Furthermore, it offers manual control setting and three functions, including fan, heating, and rotation. The 360-degree rotation of the orbital ring allows for more even heat distribution and consistent heat across strands to ensure frizz-free results and little heat damage.
Free-standing hair color processor with a 360-degree rotating orbital ring.
9. Rite Melissa Professional Hair Steamer & Color Processor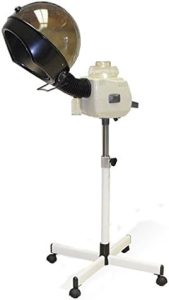 Looking for the best hair color processors that come with a fraction of the cost? This piece of equipment from Buy Rite Salon & Spa features an adjustable neck extension for clients comfort. To offer you ample portability, it is built on a durable and fully adjustable roller base and wheels. Its auto shut-off feature is what makes it stand out from the crowd, automatically switches off in 60 minutes after being left unattended to ensure clients' safety. Above all that, it has a silent timer that can be set between 0 to 60 minutes. If space is of concern to you, you will definitely appreciate its compact design. 
Hair steamer and color processor with an adjustable neck extension.
Things to Look for When Buying a Hair Color Processor
A. Prior Research
It is crucial to perform ample research about this modern salon equipment before making a purchase. Consider the types, how they work, price, and other features that will affect your future salon performance.
B. Ease of Use
Regardless of the type of hair color processor you opt for, it must be easy to operate. Since these machines are designed to cut down hair styling time, it would be pointless to invest in one that takes up more time to use. Go for a processor that is intuitive, efficient, and flexible to use and move around.
C. Functionality
Invest in a hair color processor that is multifunctional and does what you require it to do. Avoid making a random choice or be too obsessed with the price or a brand. Factor in the basic features such as timer, digital controls, and so on.
D. Budget
It is important to set a budget before you begin your search for the best hair color processors. It will instantly narrow down your options and speed up your buying process. 
Are Hair Color Processors Safe?
Hair color processors are generally considered safe when used according to the manufacturer's guidelines. Bear in mind that you would have to monitor the client closely and never leave these machines unattended otherwise things may go sideways. Remember that not all hair colors go well with a processor so check with the preferred hair color line before using the machine.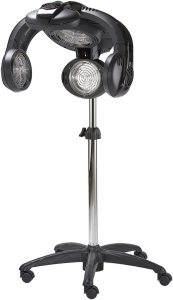 Pibbs Speedy 2000 Deluxe Infrared Processor
Hailing from Italy, Pibbs 14024 Speedy 2000 Deluxe Infrared Processor is one of the best hair color processors many hair stylists are swearing by today. It carries five ceramic heating elements that surround your clients' head and can be easily adjusted via the user-friendly panel.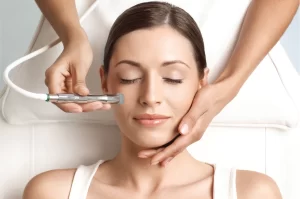 Skin Care
Editor's Choice Microderm Glo Mini Diamond Microdermabrasion and Suction Tool Latest price 2nd Best Choice
Read More
Subscribe to our newsletter