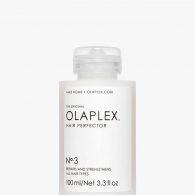 Olaplex Hair Perfector No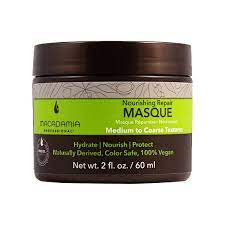 Macadamia Professional Nourishing Repair Masque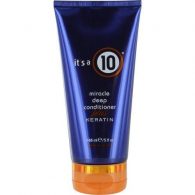 10 Miracle Deep Conditioner Plus Keratin
Finding the perfect deep hair conditioner is a bit like dating. You have to kiss a few conditioners that turn out to be frogs before you find the right one that matches your roots, style and hair condition. Whether you have straight, wavy, curly, frizzy or damaged hair, a good deep hair conditioner is a MUST in anyone's hair care routine. After all the straightening, curling and colouring you put your hair through, going without a conditioner is like wearing an outfit without accessories! But with the hundreds of thousands of deep hair conditioner products in the market, which one is the best for you?
Choosing the right hair conditioner depends entirely on your hair type. If you have curly hair, your deep hair conditioner requirements will differ vastly from someone with silky straight black hair. Likewise, if you have damaged hair, you will need a completely different product to repair your split ends and get them back to life.
Ahead we look at the many different deep hair conditioner formulas in the market to treat every hair type and concern.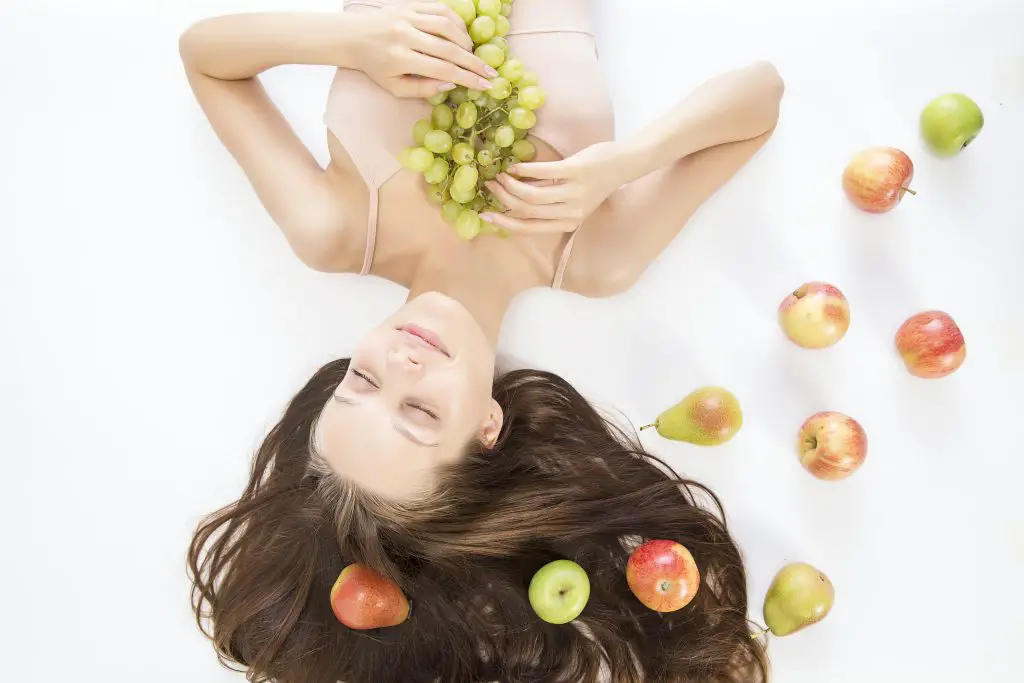 Best Deep Hair Conditioner for All Hair Types
1.Best Deep Conditioner for Curly Hair - Briogeo Curl Charisma Hydrating & Defining Hair Mask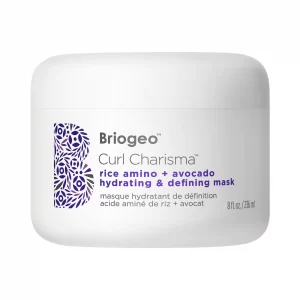 If you have curly hair, we salute you! Living with curly hair has its highs and lows. Whether it's loose curls or tighter coils, maintaining curly hair has never been for the weak. Which is why you need Briogeo Curl Charisma Hydrating & Defining Hair Mask in your life. This protein-free deep conditioning hair mask deeply moisturises, nourishes, conditions and enhances to give greater curl definition and soft, bouncy, vibrant tresses. Made with 97% naturally derived ingredients, this formula is scientifically proven to boost curl moisture by up to 72% after just two uses. With ingredients like avocados, castor, chia, flax seed oils and shea butter, your curly hair will soon be soft, smooth and shiny sans frizz. Simply rub it through your damp hair in sections, let it simmer for 10-20 minutes before washing off. Rinse and repeat on a weekly basis.
2. 2. Best Deep Conditioner for Damaged Hair- Olaplex Hair Perfector No. 3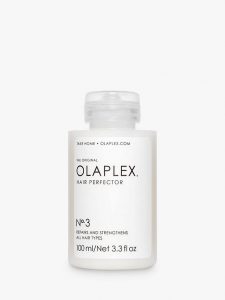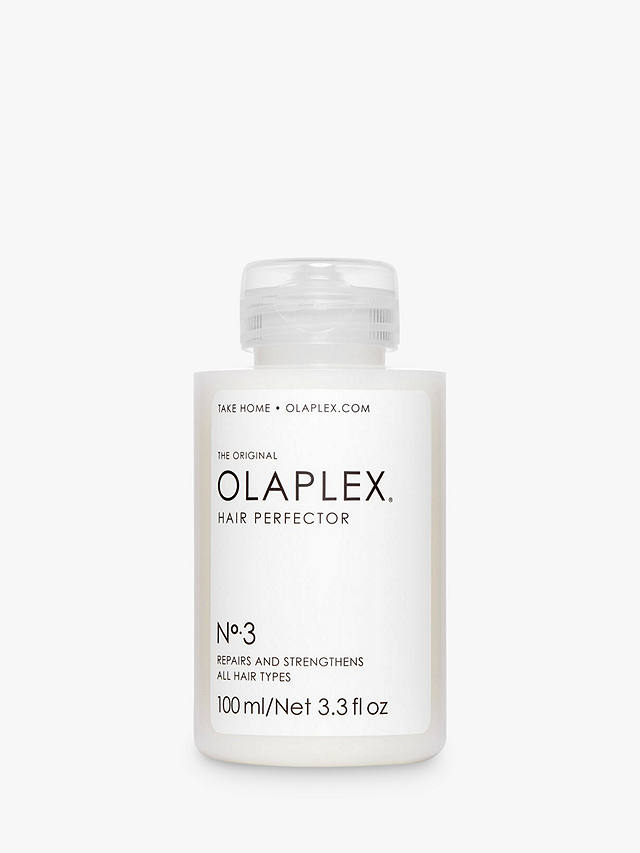 Damaged hair doesn't discriminate. You could have straight hair, wavy hair, curly hair, blond hair or black hair and if you have been putting your hair through multiple beautifying treatments ie: bleaching, straightening, perming, your roots and ends will start acting up in a myriad of ways. Namely being dry, damaged, brittle and hard to manage. Enter Olaplex Hair Perfector No. 3. Many a victim of damaged ends have hailed this as a miracle potion for damaged hair. And it's no wonder why. Favoured by A-listers on the red carpet, Olaplex's concentrated formula helps to reduce breakage from the outside whilst strengthening roots and hair from the inside. With ground-breaking bond-building technology, your damaged hair bonds which have been weakened by multiple hair treatments are relinked and strengthened. Apply a generous amount of OLAPLEX No.3 to damp, towel-dried hair and work through
3. Best Deep Conditioner for Fine Hair - 10 Miracle Deep Conditioner Plus Keratin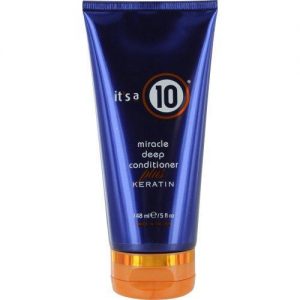 While curly haired girls might be wishing for your fine, easy to tame hair, those with fine hair might be wishing for more volume, body and less breakage. Fret not! There's a deep conditioner for every hair problem – one that won't leave your fine hair looking greasy or oily. For fine hair – and even natural hair, your best bet will be It's a 10 Miracle Deep Conditioner Plus Keratin. This keratin enriched deep hair conditioner promises to strengthen your fine hair, with the keratin ingredient preventing breakage – a common problem with fine tresses. Detangle, prevent split ends, restore elasticity and add shine to your hair in just five to 10 minutes of using it. We guarantee your hair will be silky, smooth and shiny without looking weighed down.
4. Best Deep Conditioner for Frizzy Hair - Macadamia Professional Nourishing Repair Masque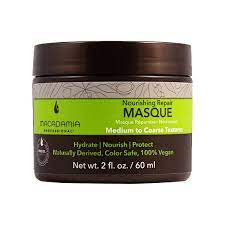 You've spent thousands on blow outs and Japanese rebonding hair treatments just to get rid of the frizzy strands that make your hair wild and unpredictable. We're not saying frizzy hair is ugly but sometimes you just want to wake up and be ready to go instead of spending hours taming your tresses. If you dream of hair that is sleek, smooth and most importantly, frizz free, say hi to Macadamia Professional Nourishing Repair Masque. Infused with the exclusive Pro Oil Complex, your hair will be left feeling silky, frizz-free and detangled. With a star ingredient like glycerin, which ensures moisture is locked in and doesn't escape, we can be sure that your frizzy strands will be disciplined to have a good hair day. With consistent use after each shampoo session, your frizzy tresses will thank you for their new healthy shine and elasticity.
5. Best Deep Conditioner for Bleached Hair - Amika Bust Your Brass Hair Mask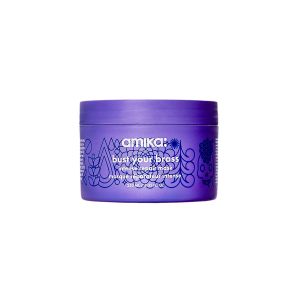 Going blond is all fun and games until you look in the mirror and realize how brassy and dull your hair looks. Not to mention the terrible split ends that come when you put your tresses under such harsh conditions. But going blond doesn't mean having to compromise the health of your hair. If you take good care of it with a deep hair conditioner, there's no reason why you can't maintain that shiny blond look you originally had when you left the salon. There are many deep conditioner products that cater to bleached locks but our favourite has got to be Amika Bust Your Brass Hair Mask. This winning product brings blond back to life with it's luxurious, hydrating mask formulated with bond cure technology to strengthen damaged hair. Vegan proteins, plant butter and ultra-violet pigments work to counteract yellow and brassy hues from showing up and ruining your blond moment. After one use, your bleached hair is less prone to breakage and more easily manageable.
6. Best Deep Conditioner for Coloured Hair -Pureology Colour Fanatic Instant Deep Conditioning Mask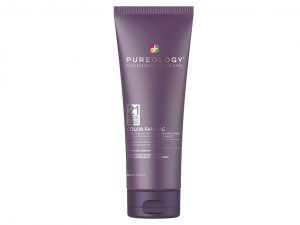 You may not have gone blond when you dyed your hair but that doesn't mean coloured hair can do fine without a deep hair conditioner. You still need to maintain its shine, colour and lustre and no product does it better than Pureology Colour Fanatic Instant Deep Conditioning Mask. Not only does this deep treatment protect and nourish your hair, it's also designed to boost and maintain your hair colour without stripping it. This deep hair conditioner treatment works for people with any hair texture, from fine to curly to thick. Easy to use, this rinse-out hair mask perfects colour treated hair, leaving you with soft, shiny, lustrous locks.
Choosing the right deep hair conditioner can be a long journey and it all begins with you knowing your hair type, condition and what your hair needs at the moment as our hair continuously changes as we grow.  It's valuable to discover what works best for your hair so you have silky, shiny, smooth and most importantly healthy hair you can be proud to show off.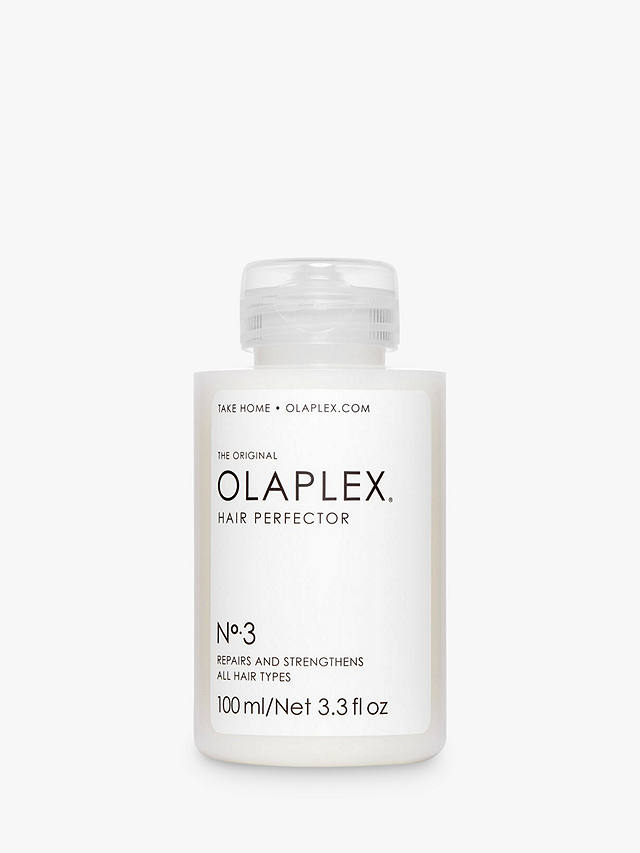 Olaplex Hair Perfector No. 3
Olaplex Hair Perfector No. 3 is the deep condtioner that has rescued many a victim of damaged ends. Favoured by A-listers on the red carpet, Olaplex's concentrated formula helps to reduce breakage from the outside whilst strengthening roots and hair from the inside. With ground-breaking bond-building technology, your damaged hair bonds which have been weakened by multiple hair treatments are relinked and strengthened. Apply a generous amount of OLAPLEX No.3 to damp, towel-dried hair and work through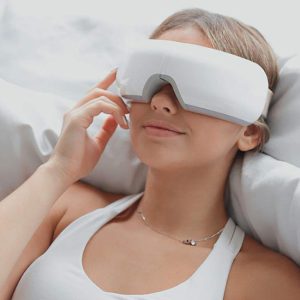 Skin Care
Editor's Choice Worxvell Eye Massager Latest price 2nd Best Choice SereneLife Eye Massager Latest price
Read More
Subscribe to our newsletter