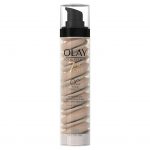 Olay Total Effects Tone Correcting CC Cream
Physicians Formula Super CC Color-Correction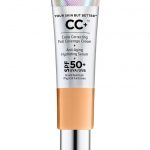 IT Cosmetics Your Skin But Better CC+ Cream
Have you ever woken up wanting beautiful skin but didn't want to deal with the trouble of using a variety of products? Same. You're definitely acquainted with foundation and tinted moisturizer, and you may even be aware of what a BB cream is. But first, let me introduce you to CC cream, a skincare/makeup combination that claims to give you beautiful, lit-from-within skin.
While you've most likely heard of tinted moisturizers and perhaps BB creams, you may be wondering what a CC cream is. Allow us to explain: While BB stands for Blemish Balm or Beauty Balm and provides lighter coverage, CC is for Color Correcting and often comes in richer compositions with added skincare components and sun protection. Consider it your morning skincare routine packed into one product.
What is CC cream?
Color correcting is abbreviated as CC, which signifies that the primary goal of any CC cream is to help balance out your skin tone for a natural, healthy appearance. They may also be used to mask and disguise concerns like dullness, discolouration, and redness.
CC creams are often a skincare makeup combination that combines all of the skin-enhancing benefits of your favourite moisturizer with the coverage of your favourite lightweight foundation. They frequently include SPF for your face, which protects your skin from damaging UV rays.
Because of their versatile compositions, you may shorten your routine and be out the door in no time.
What is the distinction between BB and CC creams?
But, you say, what about BB creams? Is there even a distinction?
BB is an abbreviation for 'blemish balm' or 'beauty balm,' and it provides very little coverage. They are ideal for persons with drier or more sensitive skin, as they include more moisturising characteristics than CC creams. BB creams frequently contain anti-aging ingredients that function as a preventative measure against premature ageing. BB creams aim to protect and maintain the skin, focusing on the skin's health.
CC refers to "colour correcting," and CC creams claim to level out skin imperfections, blemishes, and discolouration. (BB is an abbreviation for "beauty or blemish" balm, and BB cream is a lighter, more skin-friendly alternative to foundation.) CC creams are a little thicker than BB creams and are intended to reduce redness, discolouration, and symptoms of ageing. They can also cover up areas of your skin with uneven texture, such as scarring or acne scars.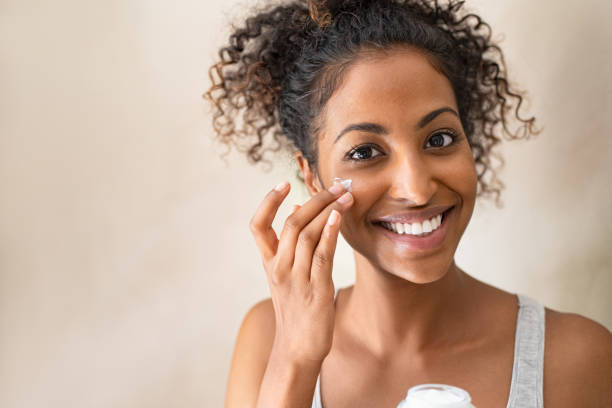 What else can you do with CC cream?
Because most CC creams contain chemicals that are extremely nutritious for your skin, you should think of CC creams as a skincare/makeup hybrid. While some CC creams need you to discover your perfect match, like with any makeup product, others are one-size-fits-all flexible colours that can give coverage and hydration on practically any skin tone. Ahead, CC creams from both drugstore and luxury brands for the skincare enthusiast who wants to fix their flaws as well as hide them.
How do I use CC cream?
CC solutions are extremely easy to apply because to their creamy nature. We recommend using clean hands to massage the CC cream across your face or a beauty sponge to apply the lotion to your skin. For a natural finish, begin in the centre of the face and work your way out towards the hairline.
CC creams are perfect for anyone who enjoys a multitasker (and who doesn't?) or who wants to get out the door quickly. It not only makes you look put together in a hurry, but it may also improve the appearance of your skin over time.
Doesn't it sound lovely? Here are our top recommendations for the best CC creams.
1. Aveeno Positively Radiant CC Cream Broad Spectrum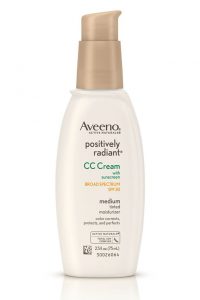 Slather this cream on your face—it mixes in without leaving your skin oily or sticky. But, even more intriguing, the recipe includes soy complex, a substance that has been proved to brighten dull skin, erase dark spots, and level out skin tone with regular usage. Please, I mean…yes, please.
Aveeno Positively Radiant Daily Facial Moisturizer with Broad Spectrum SPF 30 Sunscreen is clinically proven to even skin tone and texture in 4 weeks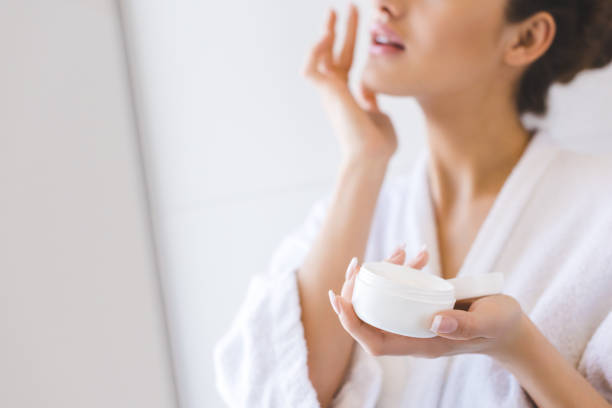 2. It Cosmetics Your Skin But Better CC+ Cream with SPF 50+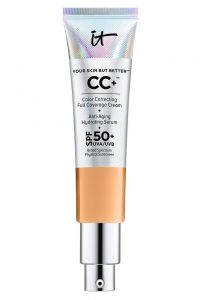 This fan-favorite CC cream is ideal if you want a bit more coverage but don't want to apply layers of foundation on your face. Because of the additional vitamins (A, C, B, and E) and peptides that fill fine wrinkles and help prevent new ones from developing, the solution effectively doubles as an anti-aging serum.
Your Skin But Better CC+ Cream is an award-winning color corrector cream that works beautifully as your full-coverage foundation, hydrating serum and SPF 50+ physical sunscreen.
3. Smashbox Camera Ready CC Cream SPF 30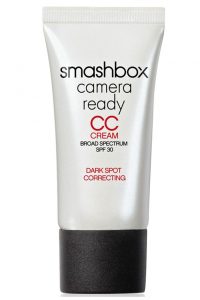 If you have unpleasant acne scars or hyperpigmentation, this oil-free CC cream is a lifesaver. It contains a blend of fruit extracts and antioxidants that can help brighten your skin and remove dark spots and acne scars over time. Simply apply a little quantity of the light cream to your face and mix with your (clean) fingertips or a makeup sponge.
A color-correcting cream that fades imperfections, evens complexion, and prevents future discoloration.
5. Physicians Formula Super CC Color-Correction + Care CC Cream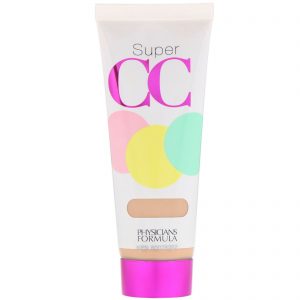 For this price, it's difficult to find a foundation, primer, and moisturiser all in one. In addition, the product contains small color-correcting pigments (yellow helps to warm, green cancels out redness, and pink brightens and illuminates) that work behind the scenes to beautify your complexion. It's also paraben-free and doesn't contain any artificial scents. Despite the fact that it is only available in two hues, critics said it is incredibly blendable and flattering on most skin tones.
With micro color-correcting pigments & high-tech anti-aging ingredients, this CC Cream has the benefits of an anti-aging treatment, moisturizer, foundation & SPF in one product.
5. Clinique Moisture Surge CC Cream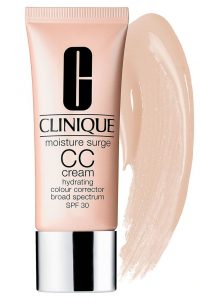 This CC cream moisturises dry skin while concealing any zits, black patches, or redness, whether applied alone or mixed with regular moisturiser. Its lightweight composition combines glycerin and squalane, two super-gentle hydrators that will replenish your dry and parched skin.
It instantly corrects a range of complexion concerns including dullness, sallowness, and redness
6. Erborian CC Creme Radiance Face Cream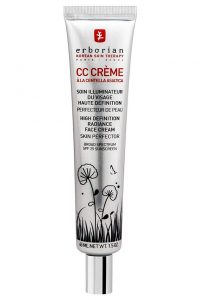 This CC cream not only corrects the hue of red, irritated skin, but it also treats it. Centella asiatica (nicknamed "cica") is an antioxidant-rich plant believed to reduce inflammation, enhance collagen, and encourage cell development. So, that redness you saw when you woke up this morning? Yes, you are free to say good-bye to it.
Enriched with SPF 25, CC CRÈME DORÉ is a multi-purpose formula: this "High Definition" illuminator, with its ultra fine texture, contains pigments to enhance your skin's appearance, while enriching and improving it's texture and quality.
7. Juice Beauty Stem Cellular CC Cream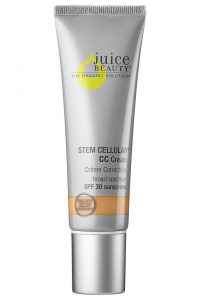 What do you think? It is possible to have a truly fantastic beauty product that does not contain a lot of weird sh*t. This lightweight, organic CC cream is free of parabens, synthetic colours, and scents, which is great in and of itself, but it also includes aloe leaf juice and coconut oil, which assist to gently enhance moisture in your skin.
Evens skin tone and texture. Broad spectrum sun protection, SPF 30.
8. Bareminerals Complexion Rescue Tinted Hydrating Gel Cream Broad Spectrum SPF 30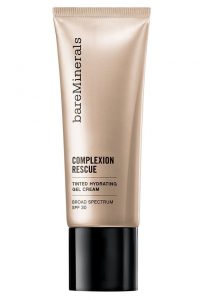 This CC cream may be layered for sheer to medium coverage without leaving a thick, cakey finish. The lightweight gel composition glides on smoothly, moisturising your skin (thanks to squalene and mineral electrolytes) while providing a natural-looking finish.
3-in-1 Multi-tasker – This clean, vegan skin-improving tinted moisturizer acts as a moisturizer, skin tint and SPF 30 in one.
9. La Roche-Posay Rosaliac CC Cream
If you have sensitive skin, you know how difficult it can be to find a product that does not irritate it. This hypoallergenic, dermatologist-tested CC cream is ideal for inflamed, red, or irritated skin that requires some TLC. It aids in the concealment and concealment of flaws for a more even and healthy complexion.
This Pure Retinol & Vitamin B3 serum visibly reduces the look of lines, wrinkles, & signs of premature sun damage
10. Olay Total Effects Tone Correcting CC Cream with Sunscreen SPF 15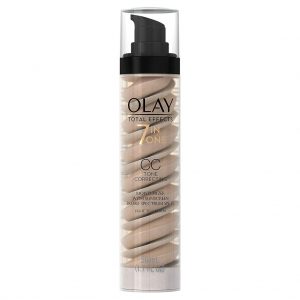 Everything you love about an Olay moisturiser, with a dash of colour to hide blemishes and smooth out skin—a it's match made in heaven. As the transparent bottle indicates, this solution is a real combination of skincare and foundation, containing vitamin C and E to moisturise skin while also claiming to give all-day shine prevention. For a youthful appearance, choose between two shades: light to medium or medium to deep. The broad-spectrum SPF 15 protection will also be appreciated by your skin.
This CC cream gives you light foundation coverage while it nourishes, hydrates, and protects you from sun damage.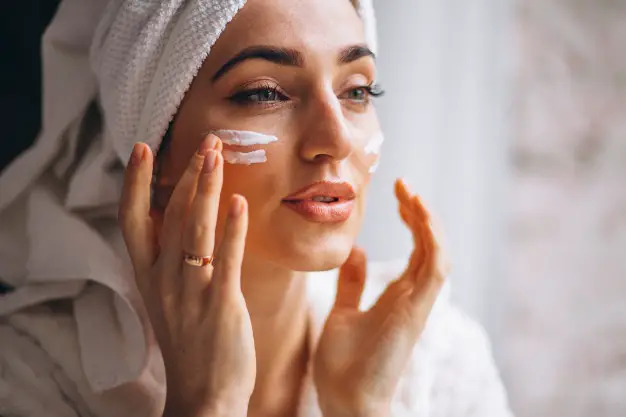 11. Pacifica Beauty Ultra CC Cream Radiant Foundation with Broad Spectrum SPF 17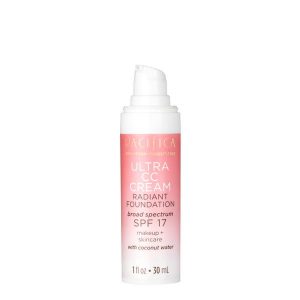 With this coconut water-infused product, you may give your skin a drink. Kelp and ginseng are also included on the ingredient list, which can assist to soften and moisturise skin with vitamins and minerals, as well as increase collagen. Despite the fact that there are only two tones, the color-correcting reflecting minerals aid in the formula's blendability for smooth coverage and a radiant finish. Furthermore, it is vegan and cruelty-free. Another advantage is that you'll be sun-protected owing to the SPF 17.
Tinted foundation with SPF protection and moisturizing skincare benefits provides natural, luminous coverage.
The cc creams listed here have raving customer reviews and certified by reliable authorities. Try the one that best suits your needs and fits your budget. If you want to know more, don't hesitate to leave a comment. We would love to hear from you!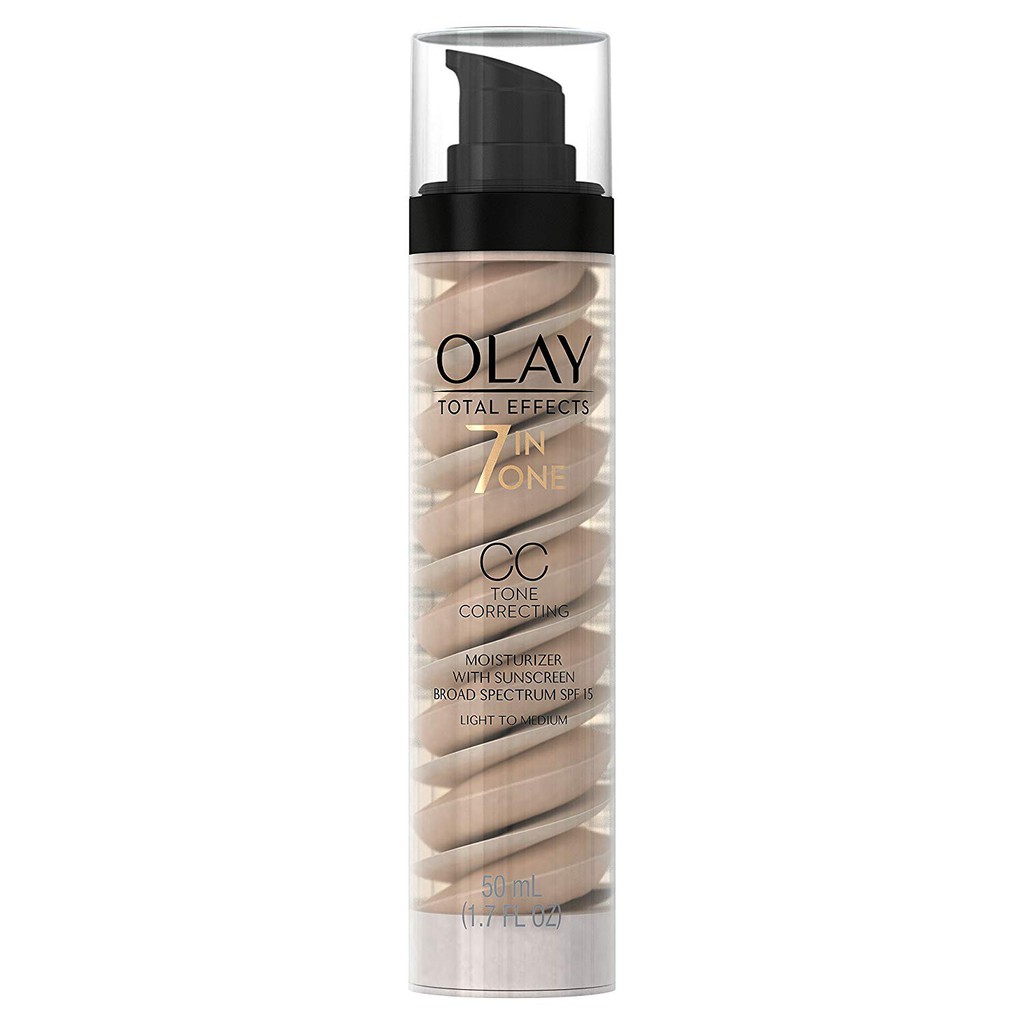 Olay Total Effects Tone Correcting CC Cream
This CC cream gives you light foundation coverage while it nourishes, hydrates, and protects you from sun damage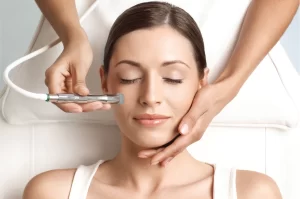 Skin Care
Editor's Choice Microderm Glo Mini Diamond Microdermabrasion and Suction Tool Latest price 2nd Best Choice
Read More
Subscribe to our newsletter