Every day you browse the internet and learn of a new fat-reducing method that magically slims you down and sheds all your weight. There are plenty of laser lipo at home reviews regarding laser therapy, liposuction, surgeries, injectables, just to name a few. But the real question is, do they actually work? Is an at home laser lipo safe? Which one is the best at home laser lipo machine for you? Here's everything you need to know about this topic.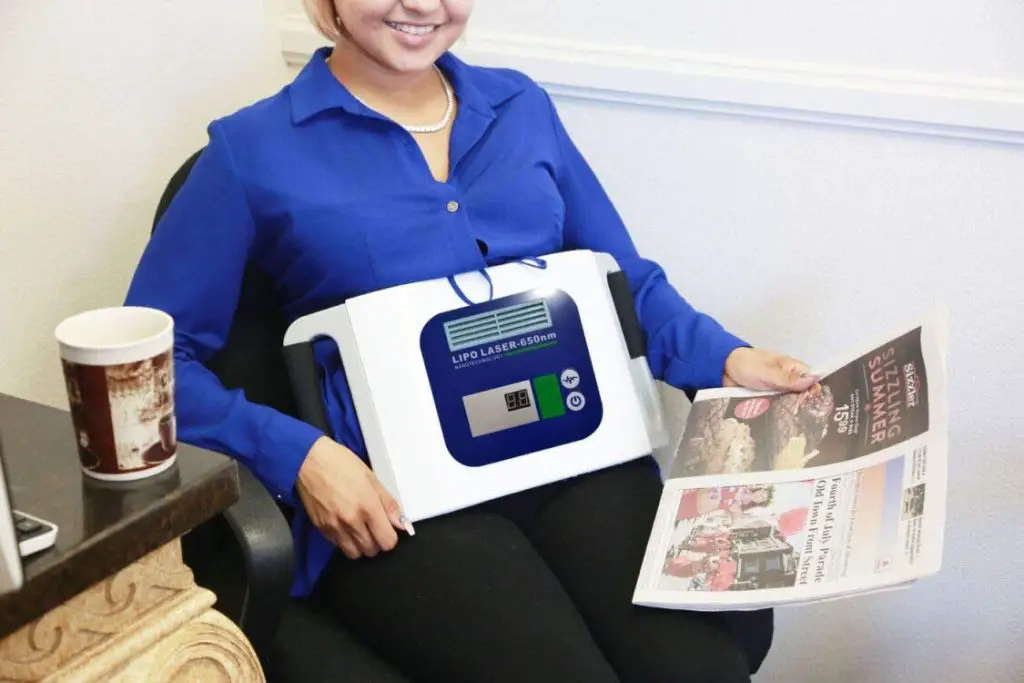 Obesity and Fat-Reducing Procedures
Obesity is one disease that slowly invites all other diseases. With obesity being a major worldwide concern, many people are finding different ways of fat removal to make their lives easy and most importantly, improve their self-confidence.
Body contouring, shaping and fat reduction are some of the most common procedures ever performed today. While the majority can afford getting a laser liposuction professionally done by a specialist, some still prefer getting one done at the comfort of their own home. But how do you use a laser lipo machine at home correctly to maximize the results? Let's delve deeper into that. 
Why Do A Laser Lipo At Home?
With DIY gaining popularity in almost every field, we are certain you want to attempt getting a lipo laser done by yourself at home. While it's true that there are a plethora of machines available in the market designed for body sculpting, you can consult an expert about investing in one.
There are quite a few reasons as to why you should opt for a laser lipo. They reduce unwanted fat from your body to keep it in good shape. The three most important benefits it brings include: 
Less cost
Painless
Little to no recovery time
What is A Laser Lipo?
Laser Lipo Therapy is a non-surgical procedure that targets fat from certain parts of your body. It's important to note that this method isn't appropriate for people who are overly obese as the outcome will not be very noticeable. You will not become a size zero overnight. Nevertheless, with regular exercises and a balanced diet, combined with a laser lipo well done, achieving a toned body shape isn't at all impossible. 
The laser lipo therapy is also referred to as a low-level laser, which is recommended to anyone who yearns to reduce fat from the abdomen, face, chin, thighs, hips or back. 
What we love most about laser lipo is that it's non-invasive, which means no knives and cuts are involved! You won't see blood oozing out of your body and prick being made into your skin—making it a great alternative to traditional liposuction that calls for a surgery. 
Usually requires a few treatments, usually three times for a course of 6 to 8 weeks, you will be able to see those extra fats leaving your body. 
How Do We Do Laser Lipo At Home?
Doing lipo laser at home isn't rocket science but you need to be extremely careful when performing the procedure on yourself. As a beginner, you may not be as aware of many hidden rules of laser lipo as compared to an expert. However, once you've mastered them, the ease, convenience and comfort you can gain from an at-home laser lipo therapy are unmatched.
A session typically takes around 20 to 30 minutes for about 10 to 12 weeks. Operate the machine by following the instructions given, and you'll see results in a few sessions. 
Best Laser Liposuction Machine for Home Use 2023
1. WCYRUU Body Sculpting Machine, Handheld Body Beauty Device for Face, Arm, Waist, Belly, Leg, Hip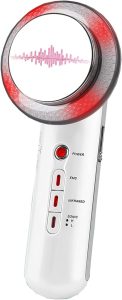 This handheld laser liposuction machine from WCYRUU is the perfect body sculpting device for those who wish for well-defined body shape without having to splurge their money on expensive treatments or lotions.The machine uses a special, cutting-edge technology that converts electrical energy into heat energy, which then penetrates your skin and speeds up the burning process, helping to eliminate unwanted fats from a specific body area. Plus, this body sculpting massager can help stimulate collagen production through deep layer massage, promoting skin firming to improve the appearance of sagging skin. We love that the WCYRUU laser liposuction machine is user-friendly, with 3 operating modes and a cordless design for easy handling on all areas of the body.
Cordless body shaping device that features 3 operating modes.
2. Californiamicroneedle LIPO-Light Machine Body Shaper Weight Loss Fat Reduction Burning Fat Remove Fat Dissolve Beauty Machine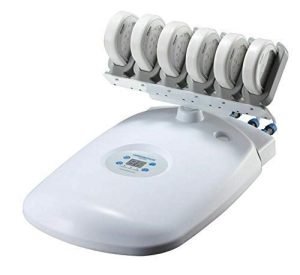 If you're in search of a professional-calibre laser liposuction machine for home use, the California Microneedle LIPO-Light Machine is your best bet. This machine harnesses the power of 54 diodes to deliver non-invasive, targeted fat reduction treatments. This machine comes with two modes—continuous and pulse—for a more bespoke treatment depending on your skin type. Better yet, you can now register your Amazon order to receive an extended one-year warranty!
 Professional-grade laser liposuction machine that comes with 54 diodes and 2 modes.
What to Look For When Buying A Laser Lipo Machine for Home Use?
When purchasing the best laser lipo machine for home use, you want to make sure the machine is FDA-cleared. This means that it has been tested and proven to be safe and effective for use. Next, you want to make sure it has a money back guarantee. This way, you are entitled to a full return should you be not satisfied with the results; and if something goes wrong, you will be covered. Last but not least, you will want to ensure that the company offers customer support in case you have any questions or concers about using the laser lipo machine.
Frequently Asked Questions 
1. What is the best laser lipo machine for home use?
Some people find a certain brand or model works best for them, while the others prefer another. At the end of the day, it's really up to the individual to decide which laser lipo machine is most suitable for them. The laser lipo machines we recommended above are two reliable options you should consider.
2. What features should the best laser lipo machine have?
The best laser lipo machine for home use will come with multiple laser heads that target different parts of the body, is easy to operate, and has a built in timer. Some machines may also come with a built-in vacuum to help with the treatment. 
3. What are the benefits of using a laser lipo machine for home use?
The benefits of using an at-home laser lipo machine, first of all, you can achieve significant results without having to break your bank. Plus, the procedure is safe and gentle enough to be carried out at home.
4. What are the side effects of using an at home laser lipo machine?
There are a few potential side effects you should take note of including temporary bruising, redness, and swelling at the area of treatment. In certain cases, more severe side effects are burns, blisters and skin irritation. Should you experience any of these more severe side effects, stop using the machine and visit your local clinic immediately.
5. Are the results permanent?
In the short term, yes. In the long run however, it depends. First of all, it boils down to the frequency of procedures. We advise you to read the user manual and follow the suggested frequency of treatments. Then, make sure you're consuming a healthy diet and exercising regularly. Combine them all together and you'll see great results.
6. How long does it take for a lipo laser machine to deliver results?
It all depends on the machine you use. Some machines claimed to provide results within a week, while others, months.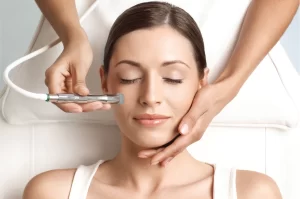 Skin Care
Editor's Choice Microderm Glo Mini Diamond Microdermabrasion and Suction Tool Latest price 2nd Best Choice
Read More
Subscribe to our newsletter