Lighten Dark Hair
If you have dark brown hair, you've undoubtedly fantasized about learning how to lighten it naturally. You may believe that your buddy with dark brown or blonde hair can pull off a light brown hairstyle but you cannot. But that is not the case.
You may discover how to lighten your dark brown hair at home with the correct hair lightener or colorist. To make this procedure easier, make sure you follow the fundamental principles and directions on the label. Now comes the subject of whether box dye may assist you to lighten your dark brown hair. If the response is yes, the next question is posed. What should I do to lighten my black hair?
Changing your hair colour is an excellent method to update your appearance! Dying your hair a deeper colour is simple, but if you want to dye it lighter than it is already, you will most likely need to bleach it first. After washing off the bleach, apply your preferred hair colour to moist hair. Don't forget to retain your new colour by deep-conditioning your hair regularly and limiting your washing!
Why is it so difficult to colour dark hair?
According to Ivan Iovlev, Creative Director at Colournation salon, Asian hair is considerably more resistant to products than western hair. Asian hair has a thicker cuticle layer and is one of the few hair varieties that has the genuine colour black.
When it comes to colour, hair texture is also a difficulty. Many people associate Afro Caribbean hair with coarseness and thickness, yet it is really one of the most delicate hair types to work with. The hair shaft is not the same thickness from root to end in western and eastern hair. Textured hair has undulations that run the length of the hair, causing weak spots and making it prone to breaking.
When life hands you lemons, some create lemonade; others squeeze the lemons into their hair in the hopes of attaining delicate, sun-kissed highlights. Whatever approach you use, you want to do it correctly the first time.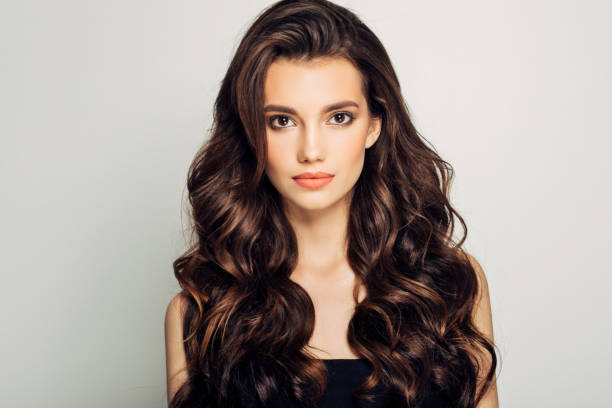 Check out our suggestions below to assist you to decide how to lighten your brown strands.
1. Select the Proper Shade
When transitioning from dark brown to light brown hair, you should consider your skin's undertones. Choosing a hair colour that compliments your skin tone is preferable to selecting a random colour that appeals to you. Warmer hair colours will usually draw attention to your features if you have cool-toned skin, whilst cooler hues will draw attention to your features if you have warm skin tones.
How can you determine whether you have cool or warm undertones? Examine your veins on both wrists: if they're blue, you're cool-toned; if they're green, you're warm-toned; and if they're anywhere in the centre, you're neutral.
2. Gradually colour your hair
To move from brown to blonde hair, or to lighten brunette strands in general, your foundation colour must be elevated using bleach. To assist preserve the health of your mane, the American Academy of Dermatology (AAD) recommends using a dye that is three shades lighter than your natural hue. Lightening your hair more than three shades needs greater peroxide concentrations, which might cause additional hair damage.
This also implies that you might not be able to dye it as light as you'd want in a single application. Between bleaching procedures, you should wait at least 14 days. If you're having your hair lightened at a salon, you should take your time before scheduling a follow-up appointment. If you're getting your hair lightened at a salon, you should also take your time before scheduling a follow-up appointment to allow your mane to rest between treatments.
How to Maintain Lightened Brown Hair
After lightening your hair, you should consider changing your hair care routine to help maintain your strands strong and healthy. The following three beauty techniques are well worth adding to your repertoire.
1. Use a Color-Treated Hair-Safe Product System

You'll need to use the appropriate shampoo and conditioner to preserve your lightened colour for the long haul and protect your strands from being damaged. Use the L'Oréal Paris Elvive Color Vibrancy Protecting Shampoo and Conditioner to protect your hair's vibrancy.
This method seals in hair colour for up to sixty days and contains antioxidants to keep your strands healthy. Once or twice a week, replace the conditioner with a hair mask like the L'Oréal Paris Elvive Color Vibrancy Repair and Protect Balm. It's designed to smooth and preserve your hair colour while profoundly nourishing your strands.
2. Reduce the use of hot tools
As much as you enjoy the hairstyles that hot tools can generate, frequent exposure to heat might cause your strands to break down.
3. Apply Hair Gloss

Add the L'Oréal Paris Le Color Gloss One Step In-Shower Toning Gloss to your hair care routine to complement your new hair colour. This at-home treatment brightens and tones your hair colour while deeply nourishing your strands. It's made with a deep-conditioning base enriched with coconut oil and can be used on all hair types and textures.
While hair toning gloss is generally thought of as a salon treatment, this product may be applied at home in as little as 15 minutes. There's no need to mix it; simply add it to your wash day regimen for improved colour and shine.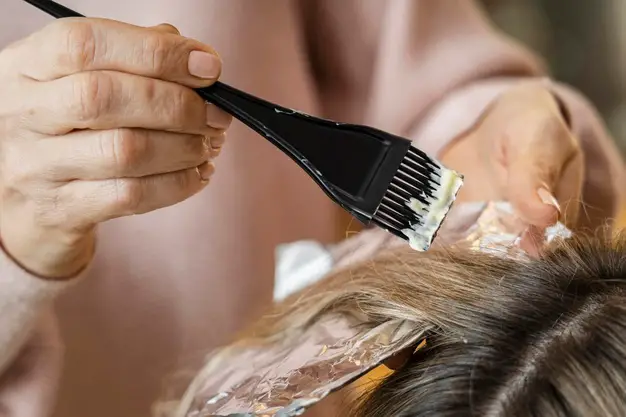 Lemon juice, among other things, may brighten your hair a few shades if you have light hair. Learn how to lighten your hair naturally with materials you may already have laying around the house!
1. Combine your lemon juice and conditioner.
Lemon juice, according to celebrity colorist Aura Friedman, works…but approach with caution. "Lemon juice does lighten hair, but it may also be harmful," Aura warns. "It is so acidic that it will burn your hair. The ideal method to utilize it is to combine it with conditioner or even coconut oil to get the moisturizing and reparative effects "She continues.
2. Use Vitamin C on Your Hair
Because of its citric acid, vitamin C is an efficient hair-lightening agent. Rachel frequently recommends vitamin C shampoos to her customers. "That one is simple. You pulverize some vitamin C, pour it into a spray bottle, and spritz it on. It highlights the hair and eliminates mineral deposits "Rachel elaborates. (If you obtain vitamin C powder, you may avoid the crushing step entirely.)
3. Make use of a saltwater solution

If you currently dye your hair and have caught the bleach bug, you may lighten it even more by exposing it to the sun. "Mix mainly water with a pinch of salt and spritz your hair at the beach if you have color-treated hair. This will gently open the hair cuticle and expose it to the sun "Rachel explains But keep this in mind! "The sun will bleach your hair no matter what colour it is," explains Aura. "Consider how automobile paint fades in the sun. The same thing occurs with hair "She continues.
Stock up on UV-protecting shampoo and conditioner if you want bright, glossy, just-stepped-out-of-the-salon colour.
4. Pour in the Apple Cider Vinegar
A dosage of apple cider vinegar will not only softly lighten your hair, but it will also remove oil and residue buildup in your hair and on your scalp. Furthermore, apple cider vinegar detangles and defrizzes your hair. Overall, it's a hair care winner.
To remove buildup, combine one part apple cider vinegar and six parts water (for example, chlorine). This is a mild technique to lighten strands, although it may take a few attempts to see results.
5. Make a paste using baking soda and hydrogen peroxide.

Combine baking soda and hydrogen peroxide to make a paste. Regular hydrogen peroxide from the drugstore will not lighten your hair on its own since it will dry before any chemical reaction can occur. When hydrogen peroxide and baking soda are combined, they form a paste that may sit on your hair and perform its magic.
Mix up one cup of baking soda and three teaspoons of hydrogen peroxide, then apply to your hair. If you leave the mask on for 30 to 60 minutes (but no more than 60 minutes), your hair will be 1-2 shades lighter!
6. Use a Cinnamon and Honey Mask to exfoliate your skin.

This is a delicious-smelling treatment for naturally lightening hair. When you mix honey and cinnamon, something amazing happens: the trace amounts of hydrogen peroxide in honey are activated by the cinnamon, and if you leave the combination on your hair for long enough, it will lighten up to two shades. Combine 2 teaspoons of honey, 1 tablespoon of cinnamon, and 1 tablespoon of olive oil to make a mask (for extra hydration).
Mix everything together, and if it's too thick, add a little conditioner. Allow the mixture to remain for 30 minutes to allow the cinnamon and honey to combine and the hydrogen peroxide to activate. Apply the mixture to your hair, bun it, and cover it with a shower cap. Allow it to sit for at least four hours. It's even better if you can leave it sit overnight (just remember to cover your pillow with a towel to avoid staining your pillowcase!).
7. Exercise Caution When Using Sun-In

We're sorry to break it to you, Sun-In fans, but you might want to reconsider. While it may appear to be a natural approach (hey, it says "sun" right in the name! ), it is not a safe way to lighten the hair. This type of product reacts chemically with your hair. If you wish to colour it afterward, keep in mind that it will still be there and may cause harm later in the game. If you've been using a hair-lightening product before going to the salon, tell your colorist to avoid breakage.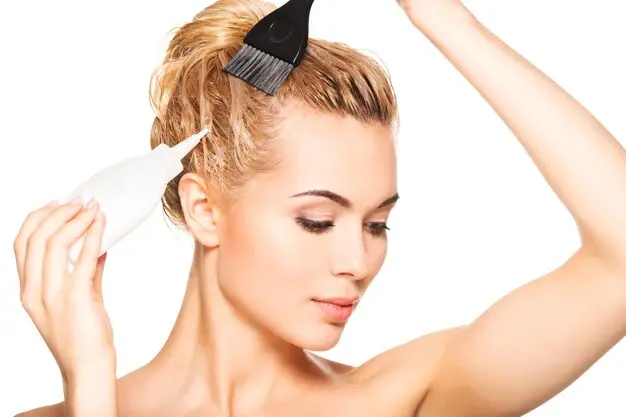 Tips to Maintain Your New Hair Color
1. To avoid colour fading, keep shampooing to a minimum.
Each time you wash your hair, the colour diminishes somewhat. For the greatest colour retention, wait a few days between washings. If your hair gets greasy quickly, consider using a dry shampoo on days when you don't wash it.
To protect your colour, avoid clarifying products and select for sulfate-free shampoos and conditioners while shampooing. Look for shampoos, conditioners, and other hair treatments that are specifically designed for color-treated hair.
2. If you have brassiness, use a blue or purple colour correcting shampoo.
The lighter the colour of your hair, the more likely it is to develop brassy yellow or orange tones over time. A colour correcting shampoo purchased from a beauty supply store might help keep brassiness away. Purple shampoos are used to offset yellow tones, whereas blue shampoos are used to counteract orange tones. You might be allowed to use the color-correcting shampoo every time you wash your hair, but double-check the product instructions to be sure.
3. Deep-condition your hair at least once a week to maintain it appearing healthy.

Your hair will most likely feel dry and brittle after bleaching. You may even sustain some damage and breaking, which is quite natural. The best approach to address these concerns is to use a weekly deep conditioner to replenish your hair's moisture and nutrients. Hair masks are also excellent for replenishing moisture.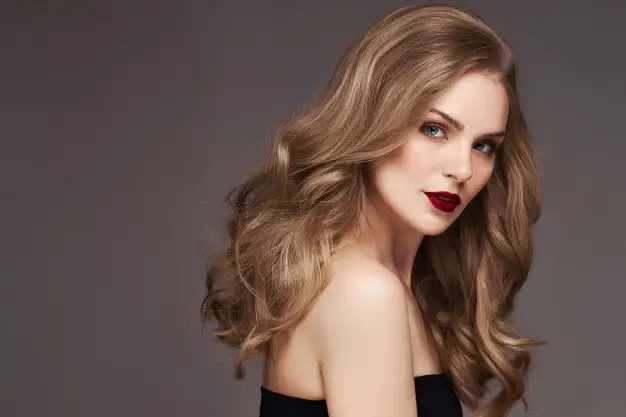 The challenge now is how to care for your dark brown hair after whitening it using box colour. To maintain your hair feeling and appearing smooth and glossy, you need follow basic hair care practices.
Look for the best shampoo, conditioner, and hair mask that are approved for use on color-treated hair. If you have dark brown or grey hair roots, conceal them. Reduce the usage of heat styling tools to style your hair. Instead of using heat, you may add texture and form to your hair with hair spray. Once you've learned how to lighten dark brown hair using box colour, you're likely to fall in love with your new appearance.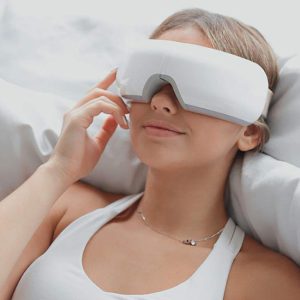 Skin Care
Editor's Choice Worxvell Eye Massager Latest price 2nd Best Choice SereneLife Eye Massager Latest price
Read More
Subscribe to our newsletter