There are individuals around you who admire your lovely curls as you enter the room with luscious long hair. It is as if compliments are pouring in from all directions. Alarm goes off and reality sets in. Where have all of your curls gone? Was it all just a dream? Sigh!
Curling straight hair can be a great challenge. There's no stopping straight hair from having a mind of its own. Whether you curl it, use a curling gel, or twist it into a bun for hours, none of these methods will work. It's hardly the end of the world, though. Hair rollers, of course! Various sizes and patterns are available to accommodate different hair types. A hair roller can be difficult to choose because there are so many on the market.
Rollers have been used for years to give limp strands more volume and punch. To attain the desired volume, you may have even seen soda cans (in photographs, of course). As a result of their ability to generate effortless texture and volume, hot rollers are making a comeback. This is an excellent alternative to hot tools, and it can save you time in the morning.
Your hair type and intended result should be taken into account while choosing a set, as they come in a variety of shapes and sizes. If you want to obtain precise styles, choose a set with rollers of the same size. If you want a diversity of looks, use rollers of different sizes — thin rollers are perfect for coils that spring, while large rollers make fluffy styles. The use of a regular set of rollers can offer you a beautiful curl pattern. Last but not least, you'll want a set that heats up quickly so that you can save critical time.
In order to help you out, we've put together a list of the best hair rollers on the market today. Take a look at this!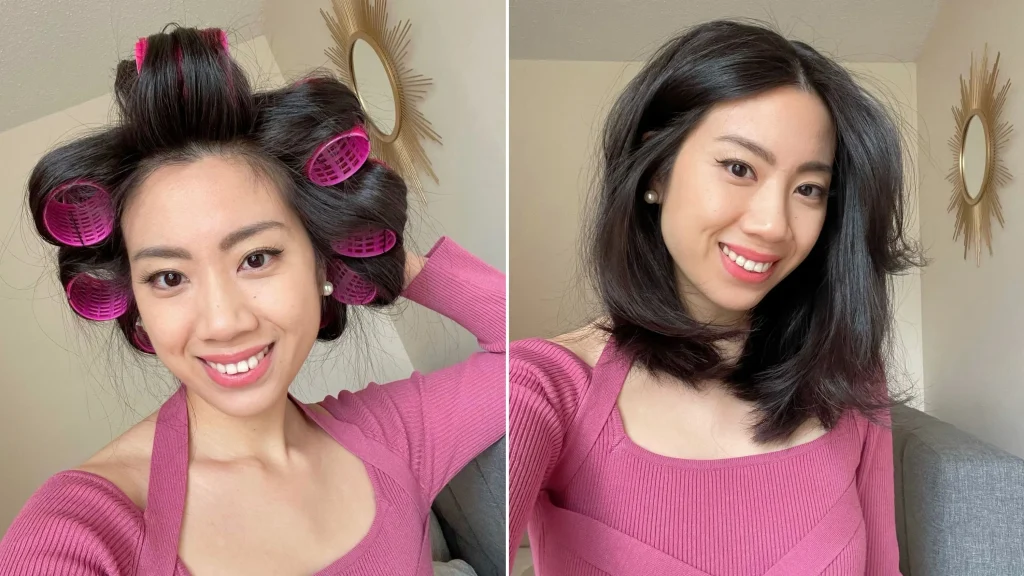 Which Hair Rollers Should You Use?
There are ample roller options to choose from. Hot rollers, for example, can be used for any hair length and will create the most curl of any roller. Then, there's the ever-popular Velcro roller, which holds itself in the air. They are used during blow-drying to lock in the style or maintain volume to each section. These rollers can sometimes be used to style curtain bangs. To cover your bases, opt for multiple sizes of hair rollers. We recommend getting a pack with different sizes you can play around with. In general, larger rollers will create less volume whereas smaller ones create more. 
How Do You Use Hair Rollers?
Hair rollers are used on dry hair. You should always wrap the ends of your hair around the roller and roll them to the root. The amount of hair you put on each roller will depend on your hair type, as well as the roller itself. Many individuals use three to five rollers to set the hair throughout the crown as they blow dry. This is also a great way to keep your hair out of your face while doing makeup. 
1. Conair Self-Help Grip Voluminous Curls Rollers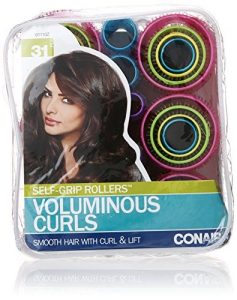 Styling Essentials from Conair Self-Grip Pins and clips are not necessary when using rollers to produce bouncy curls. You can choose between small and large curls with this product. It includes 31 rollers. It's easy to create curls with this roller because it can hold both fine and thick hair. When travelling, you can store it in the included zippered bag.
2. Conair Body And Long-Lasting Curls Magnetic Rollers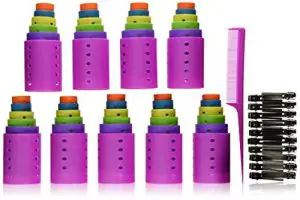 Curl your hair with the Conair Magnetic Hair Rollers to give it a new lease of life! The rollers come in a batch of 50 with metal clips attached. As you can see, they're made of plastic and have magnetic properties. Static causes damp hair to adhere to the surface quickly. These rollers can be pinned up for a firmer grip once your hair is fastened to them. You may easily achieve satin-silk curls this way.
3. Bulki Hair Care Curling Floats Self Grip Rollers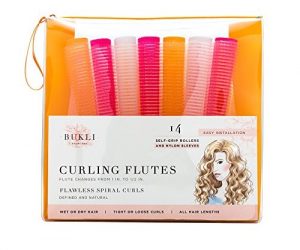 With its nylon sleeves, this distinctive hair roller is sure to turn heads. Long hair will benefit from this product. Using the nylon sleeves, hair may be wrapped around the rollers and secured. Your hair remains intact and does not fall out as a result of this. The rollers will stay in place all night long. These sleeveless nylon garments aid in the drying of your hair. Hair dryers and flat irons can be used with the rollers.
Prevent your hair from becoming tangled in the rollers by keeping it out of the way.
4. The Sleep Styler Large Hair Rollers,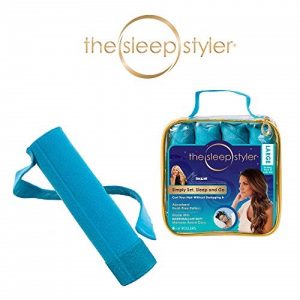 Use Sleep Styler Hair Rollers to create lush curls that will make you look charming and chic. Sleeping with your hair styled will ensure that it is beautiful when you wake up. Your hair can be curled without fear of damage with these heat-free rollers that are incredibly absorbent. These foam rollers create a comfy and soft sleeping environment. It is claimed that they can develop smooth and lustrous curls in a short period of time.
Curly, coarse, thick, and fine hair will benefit from this treatment.
5. Jumbo Spoolies Hair Curlers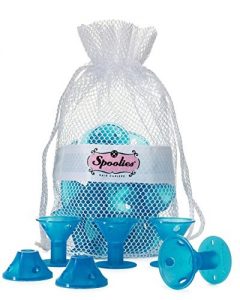 After using Jumbo Spoolies, you will be known as "the girl with the adorable curls." In the 1950s and 1960s, a type of roller known as a Spooly grew to prominence. Curls that are pleasurable to wear and easy to use are created by using these curlers. A new take on the classic spoolie is now available. These zany rollers are easy to use and come in a variety of interesting shapes. Wrap your hair around the roller, and clasp the top-down cap into place to keep it in position. Hair is protected from damage when sleeping with this product.
Does not require the use of heat
6. Minerva Twist-Flex Hair Roller Curling Rods
They come in a pack of 42 and are available in seven different colours. There are several sizes for each of the colours. Curls and waves of different sizes and styles can be created with this technique. Make a twist in your hair, wrap it around a roller, bend it in the direction you want, and secure it with a knot. Curls that are full and bouncy can be achieved in this manner with ease. You can still rock your curls on the go with these rollers, which come with a handy travel bag.
You don't need pins or clips.
7. Diane Snap-On Magnetic Rollers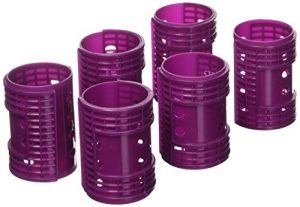 Curling with these non-breakable and strong hair rollers is easy and fun! Without making your hair frizzy, their grooved edges hold your hair in place while preventing it from becoming frizzy. Let it sit for 30 minutes while you wrap your hair around a roller cap, seal the cap, and let it sit for 30 minutes. Unexpectedly, beautiful curls will appear. Each roller is 2 inches long and comes in a pack of six. Hair that is thick and coarse is well suited to these products.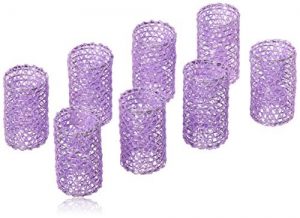 These Diane Mesh Rollers can help you get the perfect curl. These rollers help to keep the air flowing and speed up the drying process by keeping the air moving. Soft and bouncy curls are claimed to last until your next wash. Lightweight and long-lasting, they feature a layer of spiral wires.


Achieve salon-quality curls with this product.
9. Goroanly Self Grip Hair Rollers Set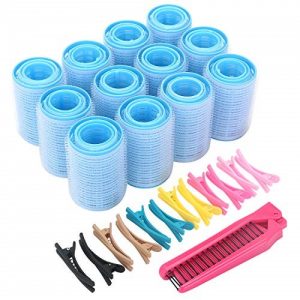 Whether you have long, short, or medium hair, these self-grip hair rollers can help you achieve beautiful waves and curls. One folding plastic comb and 36 hair rollers of various sizes are included in the kit. With these lightweight rollers, you'll get great volume and curls that you'll love. Transportable and convenient, these rollers can be used on a daily basis.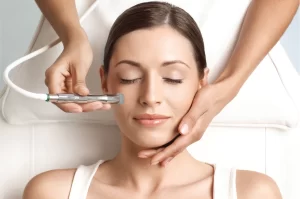 Skin Care
Editor's Choice Microderm Glo Mini Diamond Microdermabrasion and Suction Tool Latest price 2nd Best Choice
Read More
Subscribe to our newsletter
10. BaByliss Pro Nano Titanium 20 Roller Hairsetter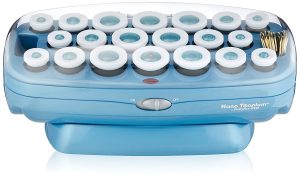 This set of hair rollers from BaByliss is perfect for on the go. Made of quality titanium, a metal that heats up quicker than ceramic, these hair rollers get to work immediately, so much that you only have to put them on for three to five minutes to achieve natural, soft curls that last. Little work, big pay-off.
Fast-heating titanium hair rollers for all hair lengths.
11. John Frieda Smooth Waves 2-Inch Rollers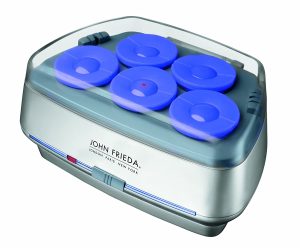 This set of rollers won't exactly curl your hair. Instead, they'll deliver what we like to call a "blowout in a box" using advanced ionic conditioning. It leaves hair silky smooth—almost as though you straightened it without losing the volume, hence the best hair rollers for volume there are.
Titanium roller with advanced ionic conditioning.
12. T3 Micro Volumizing Hot Rollers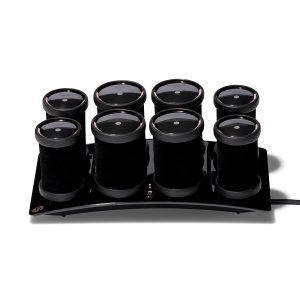 This set of heated hair rollers may require you to shell out a little, but with the price, comes all the bells and whistles. Recognized by professional hair stylist, this set gives you eight rollers, eight crease-free clips, two different heat settings, a 90-minute auto-off timer, and a two-year warranty, together with a luxurious case for storage and travel. We love that they heat up in under two minutes and hold up well over time—some reviewers mentioned they've had theirs for over four years. 
Heated ceramic hair rollers with a 90-minute auto-off timer.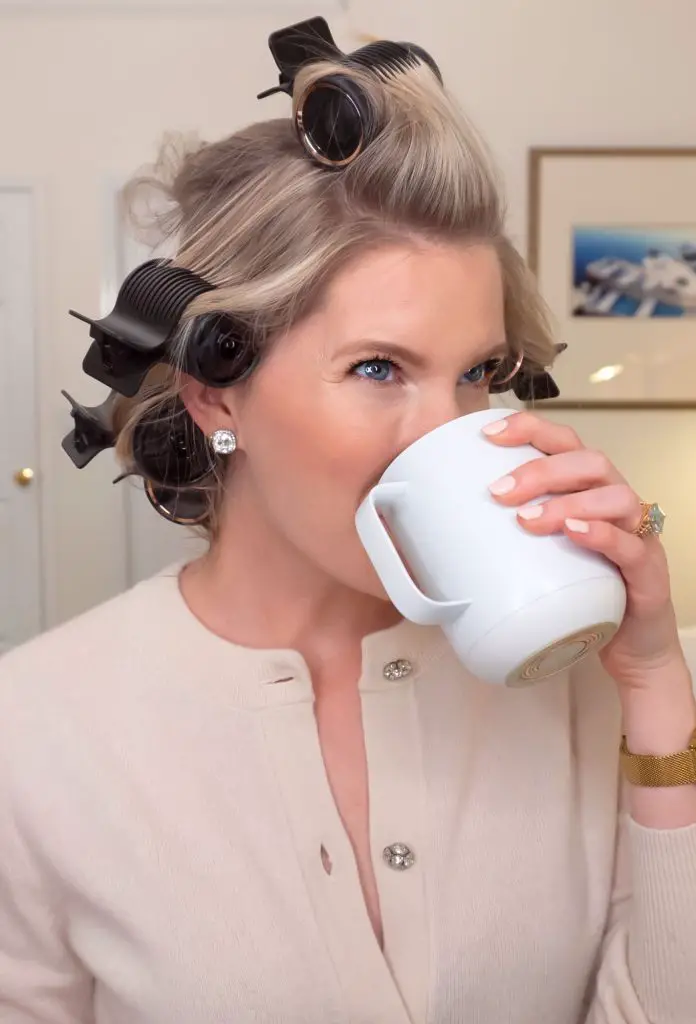 13. Remington Pro Hair Setter With Thermaluxe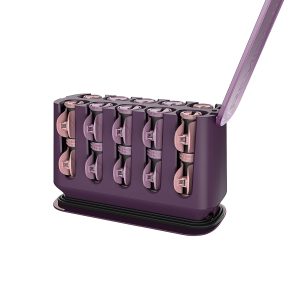 The Remington Pro Hair Setter takes us back to the early days of YouTube beauty videos where virtually every guru had this set. This is one of the best hair rollers that can not only create an ideal curl in five minutes, but also heats up in just 90 seconds, too—which is indivated by a bright LED light that'll flash when it's ready. Imparting healthy, natural curls and packaged in a space-saving design, it's easy to use and 100% worth the purchase. 
Ceramic hair rollers that curls hair under five minutes.
14. Caruso 30 Piece Molecular Steam Hairsetter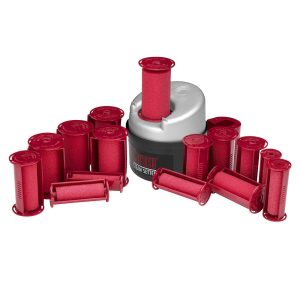 If you don't want to apply too much of heat to your luscious locks, then opt for this best hair rollers. The Casruso Molecular Steam Hairsetter comes with 30 rollers that need to be pre-steamed before applied to your hair. To do so, fill unit to the water level where it'll steam within 1 minute. Next, attach your desired roller and then, roll the steamed roller into sectioned hair. This way, you'll avoid burnt locks and instead, be met with some bouncy curls. We recommend those with long hair to use two rollers as one. 
Steam hair rollers that are gentle on natural and synthetic hair.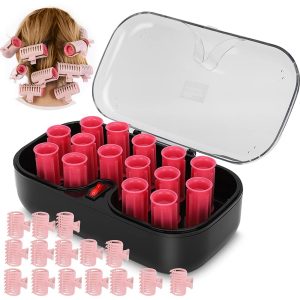 This set of electric hair rollers are made of high efficiency heating material to provide a constant temperature for styling and long-lasting curls all while preventing it from overheating. It's most suitable for long hair types courtesy of its consistently even heat that can last for more than 15 minutes. The surface of the cylinder is made of heat-resistant plastic and the interior, ceramic heating components so rest assured that you'll not burn your hands while using. 
Electric hair perm rods with heat preservation and anti-scalding.
16. CONAIR Ceramic Flocked Hot Roller Set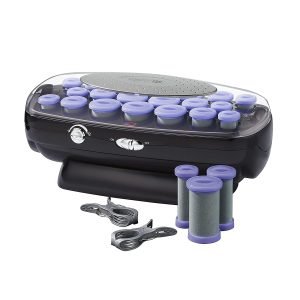 This best hair rollers by CONAIR imparts long-lasting, voluminous curls using ceramic technology to ensure even heat transfer. They heat up in just 85 seconds. It's also extremely easy to use: when the ready dot illuminates, insert 1 inch of hair to each roller and secure with a clip. Leave the rollers in for 20 minutes for bounce and volume, or 10 minutes for looser waves.  After use, simply clean the unit and the heating strips with a damp cloth when cool. 
Ceramic flocked hot rollers that heat up in 85 seconds.
17. CHI Smart Magnify Ceramic Rollers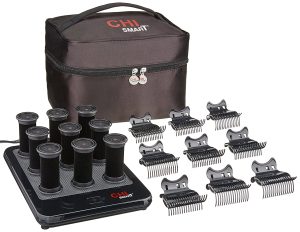 The Chi Smart Magnify Rollers are your best bet if you want locks that last throughout the day. This set is clocked a 4 for ease of use and ultimate comfort, 4.5 for curling ability and hold, and 4.25 for smoothness. The rollers hold securely in place with the included claw clips, and when you pull them out, you can expect a classic hot-roller look: not overly glamorous, not too tight, just bouncy and full of body.
Ceramic hair rollers with velvet flockings to avoid hand burning.
18. CONAIR 20-Roller Compact Setter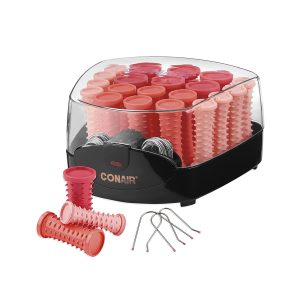 Speaking of travel, if you love the idea of using a bit of heat to hold and set your curls, the Conair 20-Roller Compact Setter is value for money. Not only does it cost you less that $30 and comes with 20 multi-style rollers (that leaves yoru hair tangle-free thanks to its tiny indentation marks on each roller), but it's super compact it doesn't take up much room on your bathroom counter or suitcase.
Compact hair rollers with dual-voltage function.
19. CONAIR Instant Heat Compact Hair Rollers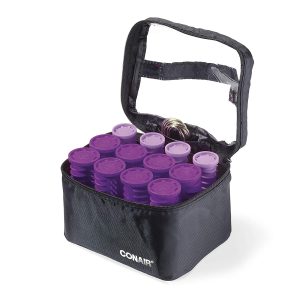 You already know we love our hair roller sets and any bundle that comes in an accompanying travel case. This best hair rollers from CONAIR are an excellent find for under $30 whether you're on a weekend trip or off to a weeks-long vacation. This set includes 12 multi-sized rollers that heat up quickly and evenly in just 85 seconds, and also give your hair a natural bounce and shine. Not to mention you'll never lose a roller as each one gets tucked in its own spot inside the soft case. 
Hot rollers with ceramic technology to provide consistently even heat transfer for long-lasting curls.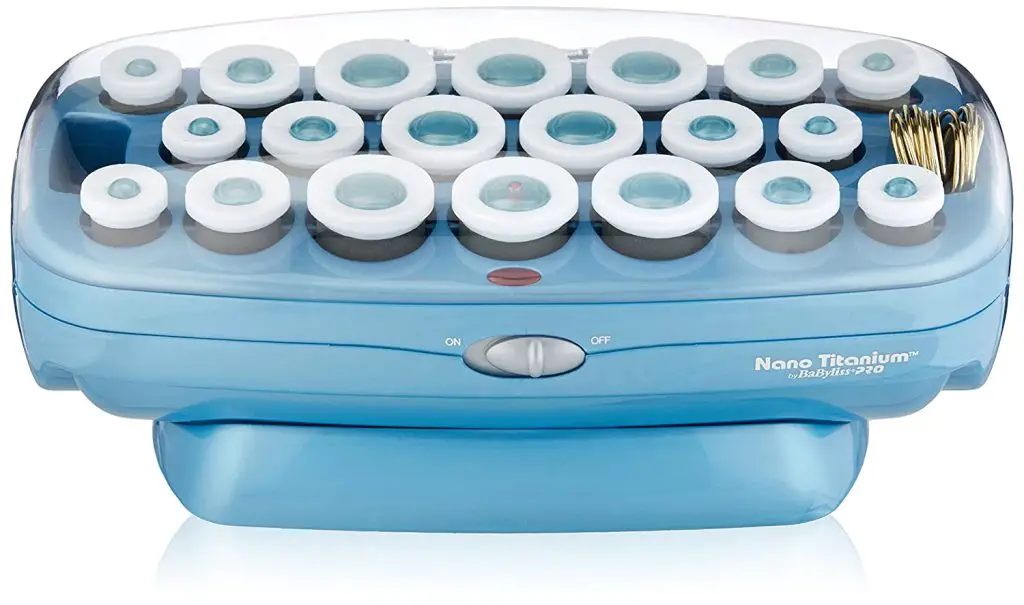 BaByliss Pro Nano Titanium 20 Roller Hairsetter
This set of hair rollers from BaByliss is perfect for on the go. Made of quality titanium, a metal that heats up quicker than ceramic, these hair rollers get to work immediately, so much that you only have to put them on for three to five minutes to achieve natural, soft curls that last.