We are filled with enthusiasm and charm when we speak about vintage style and the exciting 80's and 90's. The way these ladies wore perms and adorned their clothes remains a highly significant period in contemporary history for such a hairstyle. Getting perms on your hair improves your style and adds a lot of appeal to your attitude.
Having perm hair is always appropriate for any occasion. Because it gives your hair bounce, volume, brightness, and attractiveness. And adds charm since it is nothing short of a statement.
Since all of the decade's effervescent style concepts are making a return, it's only logical that we'll seek outfits that totally make us appear iconic. Whether it's the puffed shoulders or the bright makeup.
But one thing we can never get enough of is the ever-popular perm. A perm is a sure-fire method to totally transform your appearance or even your personality. It was the ultimate rock-star icon that every young adult aspired to be!
How Does Someone Perm Their Hair

The important thing to remember is that perm stands for permanent. Following this, one should determine their hair type and continue appropriately. Keep in mind that the curls that develop will last for approximately 6 months or so. After you have a haircut, enlist the assistance of a buddy and get an at-home perm kit to make your work easier.
Remove the split ends and any knots that may have formed. Make sure you have at least 5-6 hours to spare and that you have thoroughly washed your hair.
To begin, divide your hair into four parts and roll the curlers around the strands. Roll it as tightly as possible to get the desired result, then apply the perming solution very gently to your hair and scalp and keep it on for as long as the instructions specify.
After a few hours, with the assistance of a friend, wash your hair as completely as possible to eliminate all traces of the solution that was there.
To repair the proteins in your hair, use a neutralizer to your hair immediately after washing it. This will really reform your hair. Then, the towel dries it to watch the intended results come to life.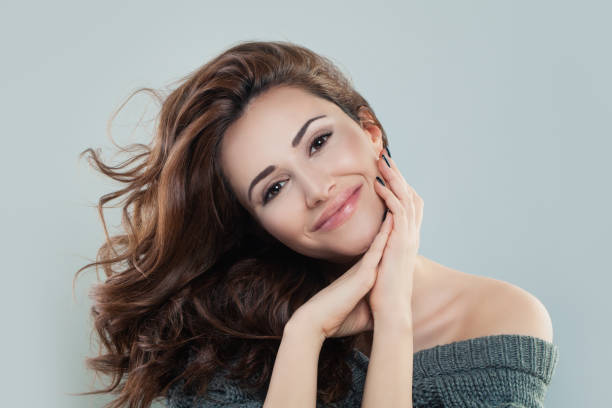 Do you think you should have a perm?
Consider the following before deciding on a new hairstyle:
Have you ever colored your hair more than once, or bleached it and then dyed it?
Do you like swimming as a sport?
Is swimming a component of your workout routine?
Do you have to wash your hair on a regular basis?
If you responded yes to any of the above questions, a perm may not be the best option for you.
While it is completely acceptable to perm your once-dyed hair, you may want to rethink if you have used permanent dye many times in a shorter time period, or if you bleached your hair before coloring it.
Frequent washing may decrease the duration of a perm, so if you have naturally fine hair or participate in sports, you may need to have it permed more often.
Finally, chlorinated water may damage a perm, so if swimming is a big part of your life, you should think again about having a perm. Remember that your hairstyle should always be appropriate for your lifestyle.
You may now have perms in a variety of forms, from tightly coiled curls to loose, beachy waves that will give your hair the volume it needs.
However, since there are so many various perm choices available nowadays, hair is critical that you grasp what each word implies in order to choose the ideal appearance for you.
While there are many perm styles, there are two main methods for perming hair that everyone contemplating a perm should be aware of.
Hot Perms
Hot perms use a formula with a pH ranging from 4.5 (about as acidic as a strong, black cup of coffee) to 7.0, the pH of pure water. This acid causes the curl by breaking the disulfide bonds in the hair. Heat is administered to the hair as part of the procedure. Because of the digital display on the equipment used in a hot perm, hot perms are also known as acid perms or digital perms.
Ideal for: 

Hot perms are ideal for thin or damaged hair, such as color-treated hair. It's also ideal for individuals who are short on time since hot perms are low-maintenance. A hot perm is flexible and may be used to achieve a variety of looks.
Downsides: 

Because your stylist does not want to singe your scalp, they will not perform a hot perm all the way down to the root! This leads in less root lift and volume after a hot perm.
Cold Perms

The chemical used in cold perms has an alkaline pH of 8.2 to 9.6, or about the pH of baking soda. A cold perm may also be referred to as a ceramic perm by your salon. The ammonium thioglycolate in a cold perm disrupts the disulfide bonds inside the hair, causing it to curl. The pH is then adjusted using a neutralizer to return to normal. This holds the hair in place in its new curled form!
Because a cold perm may be applied all the way to the root, it lifts and volumizes the hair.
Ideal for:

A cold perm is a more conventional perm that is suitable for individuals who desire tighter, stronger, and more defined curls.
Downsides:

A tight spiral is the most common style in a cold perm. You may, however, adjust the size of the rods to make sausage curls or tighter curls.
However, a perm is more than just the method used to create the curls. Hot perm methods, for example, may produce a multitude of styles depending on your face shape, hair thickness, and natural curl, and may even help you cover up troublesome areas!
So let's start curling — sorry, perming — and look at 10 distinct kinds of perms!
The romantic wave style appears natural and clean while increasing the volume of your hair. This style works best on longer hair as it infuses limp hair back into limp hair to produce natural flow. This design utilizes bigger rods than those used for spiral permits, but its maintenance needs are lower. Naturally straight hair females who have trouble maintaining curls may choose body wave perms.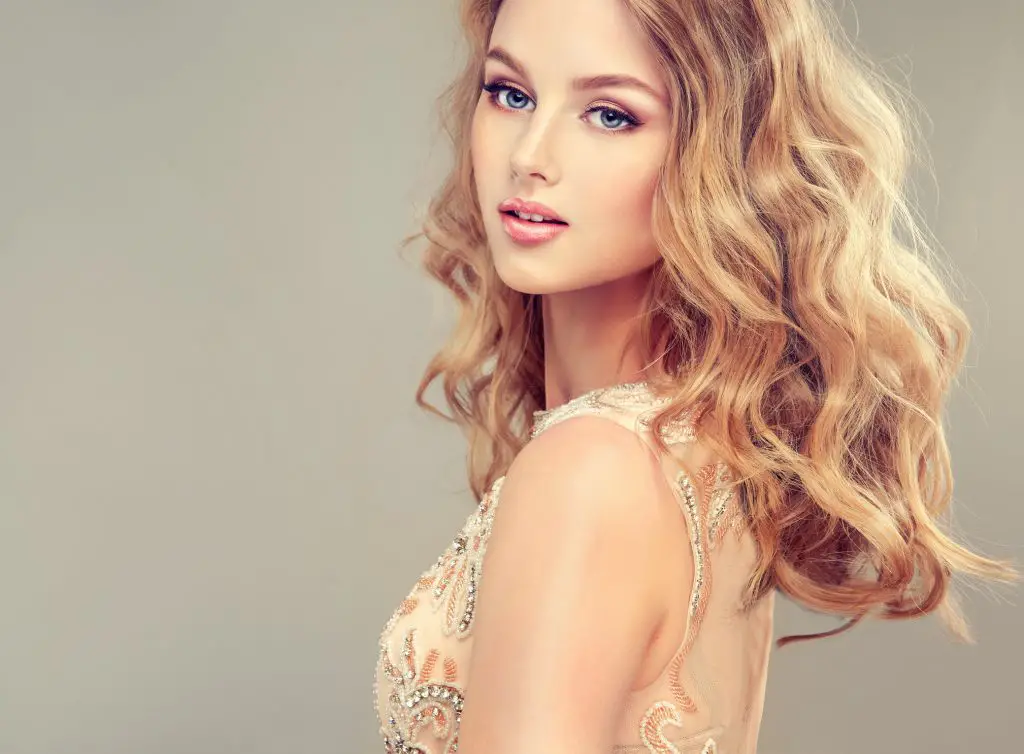 The spiral perm is perhaps the most recognized form of curls. This style is often ideal for those with extremely healthy hair since the curls are made using a powerful chemical solution.
Each curl stretches from the root to the tip of every hair follicle. However, you may alter the appearance of the curls by asking your hairstylist to change the size of the perm rods she uses.
Since the hair curls so closely with a spiral perm, you should have at least 8 cm of hair before receiving this permission. However, your perm should last for up to six months with appropriate hair care.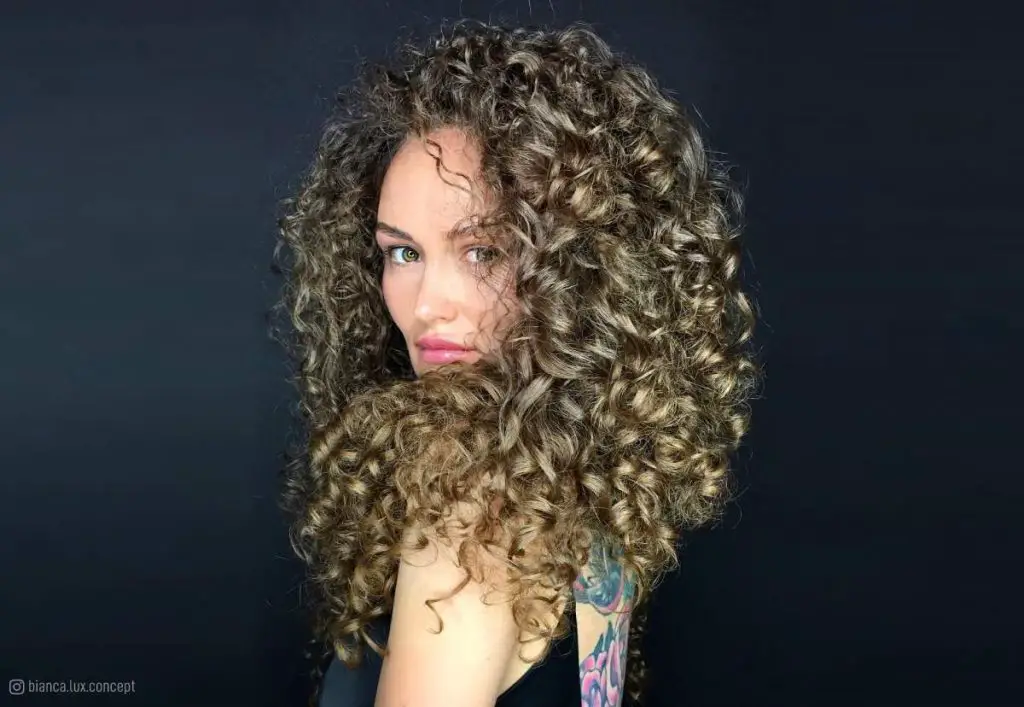 3. Irregular Dynamic Perm Waves
Curls are everything from symmetrical and regular. In fact, curly hair is so enticing that it is never the same whenever you style it. A perm gives you permanent waves, and you may have totally different hairstyles every day because of the irregularity of the curls!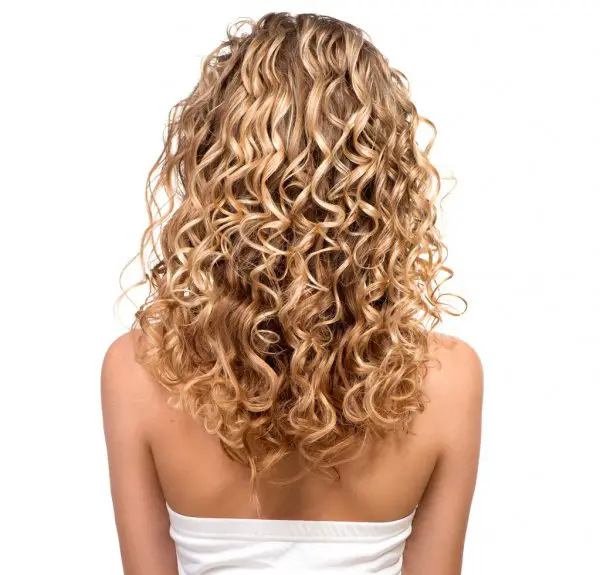 These are also referred to as spot curls that are aimed at curling a particular hair area. As curling, just the ends or the center of your hair offer you a certain style. You may also tighten the curls in certain places and relax them for a particular hairdo in others. In ladies with smooth, silky hair they are more apparent.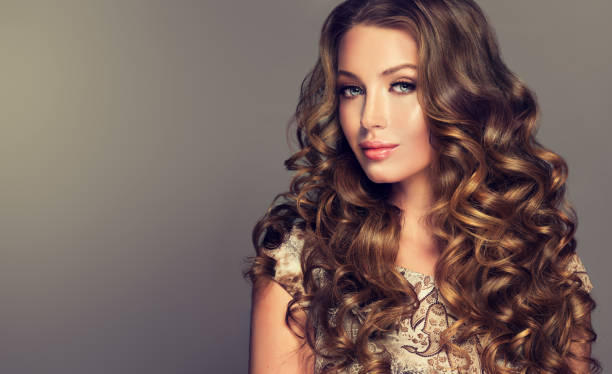 Partial permission or spot permission includes allowing just a piece of hair. It is usually carried out by qualified professionals and may provide excellent outcomes. If you have uneven curls, a professional designer can detect the straighter areas for a better appearance. One of the most common kinds of partial hair permits is when the ends of the hair are allowed to create curves and to move your hair around.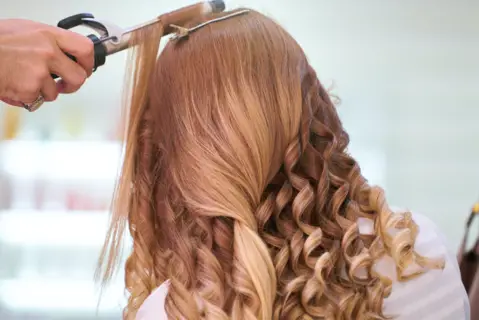 A root perm is comparable to a spot perm since just one part of your hair is permitted. But this permit only concentrates on the roots of the hair rather than on the center shaft or ends of the hair.
This is the greatest method to create a volume that looks natural. It can be used to give your existing permission a little more curl as it grows out. Although it is simple to care for your hair after root permission, the benefits only last around a month.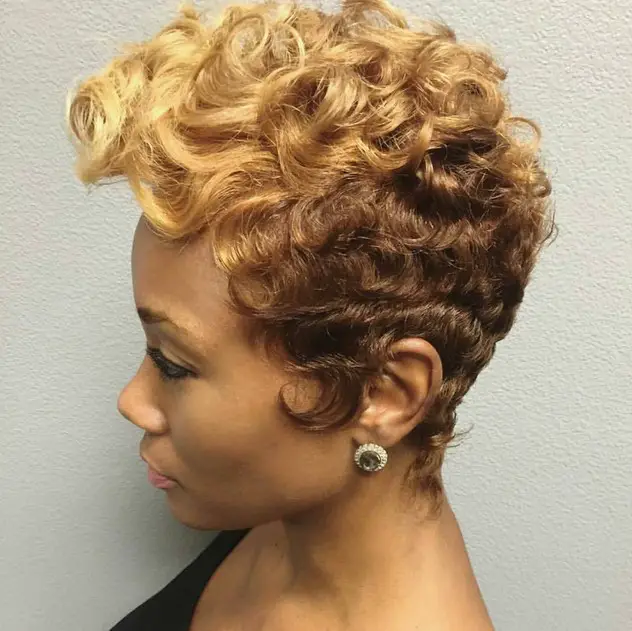 For individuals who are seeking loose natural waves without the harsh chemicals of conventional perms, the digital perm is a new fascinating alternative. They utilize more balanced chemicals and infrared heat to produce your perfect curls.
First, your stylist's chair takes quite a while. Be careful to restrict your digital permits for many hours throughout the whole morning or afternoon.
Secondly, this is one of the most durable perms, which frequently allows you to curl for up to a year. Make sure you want permanent curls long before you schedule your appointment.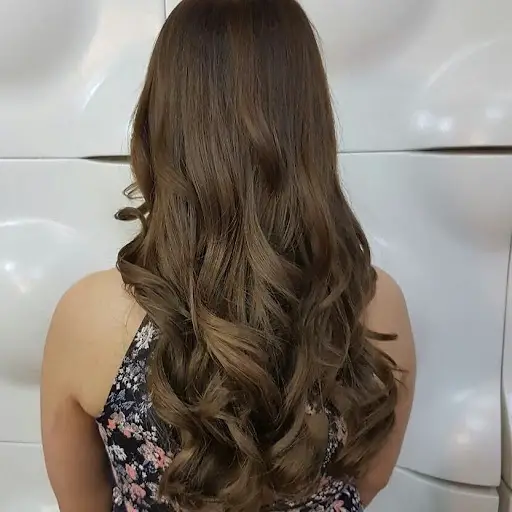 You could now experience a multi-textured appearance with the multi-textured perm. Tight and loose curls. If you naturally have curly hair with curls at different degrees of tightness, you may anticipate this method to take an effortlessly attractive appearance. A range of perm rod dimensions is utilized to create highly textured, realistic, and tight curls. This hair perm is not suitable for ladies with medium or short hair since it utilizes two separate rods to produce results.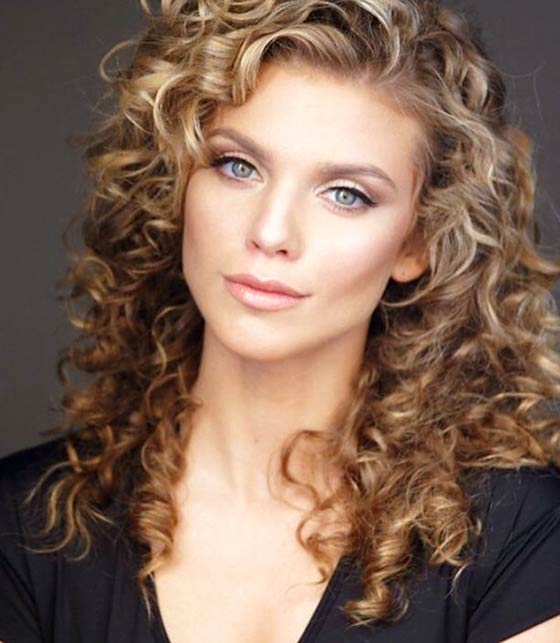 As the name suggests, the volumizing allows producing more volume than tight curls.
Whereas in the volumization perm the same rods and chemicals as in a spiral perm are utilized, the neutralizing chemicals are administered after perm rods are removed rather than in the hair. This allows the curls to relax before they are set.
This permit is suitable for individuals with shorter hair as for those with longer hair. Since it takes just around six weeks, you will need to schedule frequent meetings with your hairstylist if you decide to maintain this look long-lasting.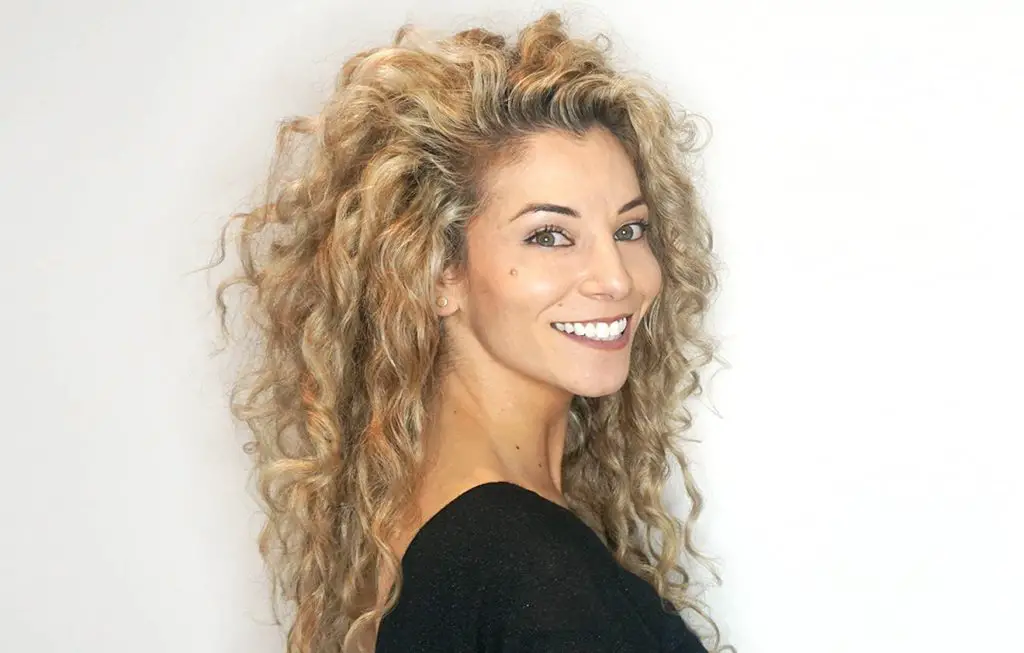 Finally, but not least, the straight perm is also becoming popular as heat retrofitting or Japanese hair straightening. The straight perm, unlike all other perms used for creating new curls, is intended to remove any natural curl from your hair.
Your hairstylist will use a highly alkaline solution before applying heat, shampooing your hair, and straightening it with a hot iron. Finally, the neutralizing product is used to guarantee that the hair remains straight. When your hair is straightened, it seems considerably longer than it looks.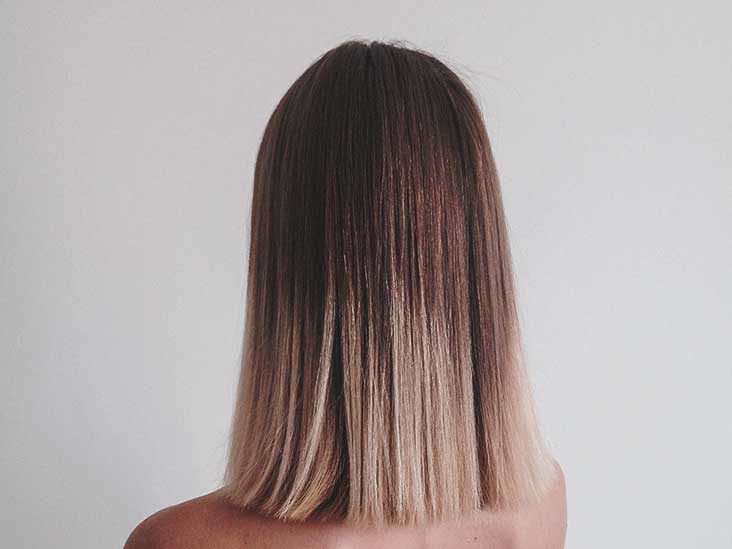 How to care for the permed hair:

Permitting hair temporarily or permanently requires a lot of food and care. Chemicals may do enormous damage to roots by reshaping the hair. A lot of attention must thus be taken to maintain the hair healthy. Some of the suggestions for hair treatment are:
Do not touch your hair repeatedly as it reduces temporary longevity.
Do not wash your hair after 48 hours after permission as this may disable the impact of permit chemicals.
Keep your hair loose and don't put the band on you.
Use specialized cosmetics and hair care products developed specifically for permed hair.
Do not disrupt the curling effects with a thin dental comb.
Don't dry your hair, rather let it dry.
Cut your hair frequently and keep it properly cleaned and conditioned.
The greatest thing about a perm is that it may change the whole person and offer the gloomy atmosphere that goes along with your aesthetics. The key is to comprehend what you want and what appearance you want to convey and what you want to do.
Consider Beyonce and Rihanna Oprah or Bradshaw, and consider the aesthetic charm with their individuality they brought into our lives and hypnotize yourself!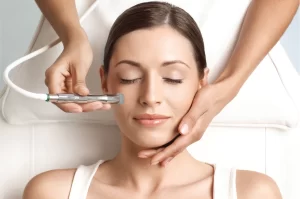 Skin Care
Editor's Choice Microderm Glo Mini Diamond Microdermabrasion and Suction Tool Latest price 2nd Best Choice
Read More
Subscribe to our newsletter