I have a habit of renewing my collection of makeup products. I discern well that this is not just a phase that I'm going through, it is set to stay with me for a lifetime. Now that the pandemic lockdown has come to an end, I finally have an excuse to keep buying makeup brushes! On that note, I'll share with you what I've been obsessing with over the past few months : oval-shaped makeup brushes. 
I'm currently feeling head over heels for Sancan oval-shaped brushes hence this review that I'm squeezing out my time to write! This contemporary brush set is what dreams are made of. Sancan makeup brushes have long been reputable for being extremely soft and amazing for seamlessly blending anything wet or dry hence widely used amongst professionals and even casual makeup wearers. Read through and get to know what these top-tier brushes have to offer.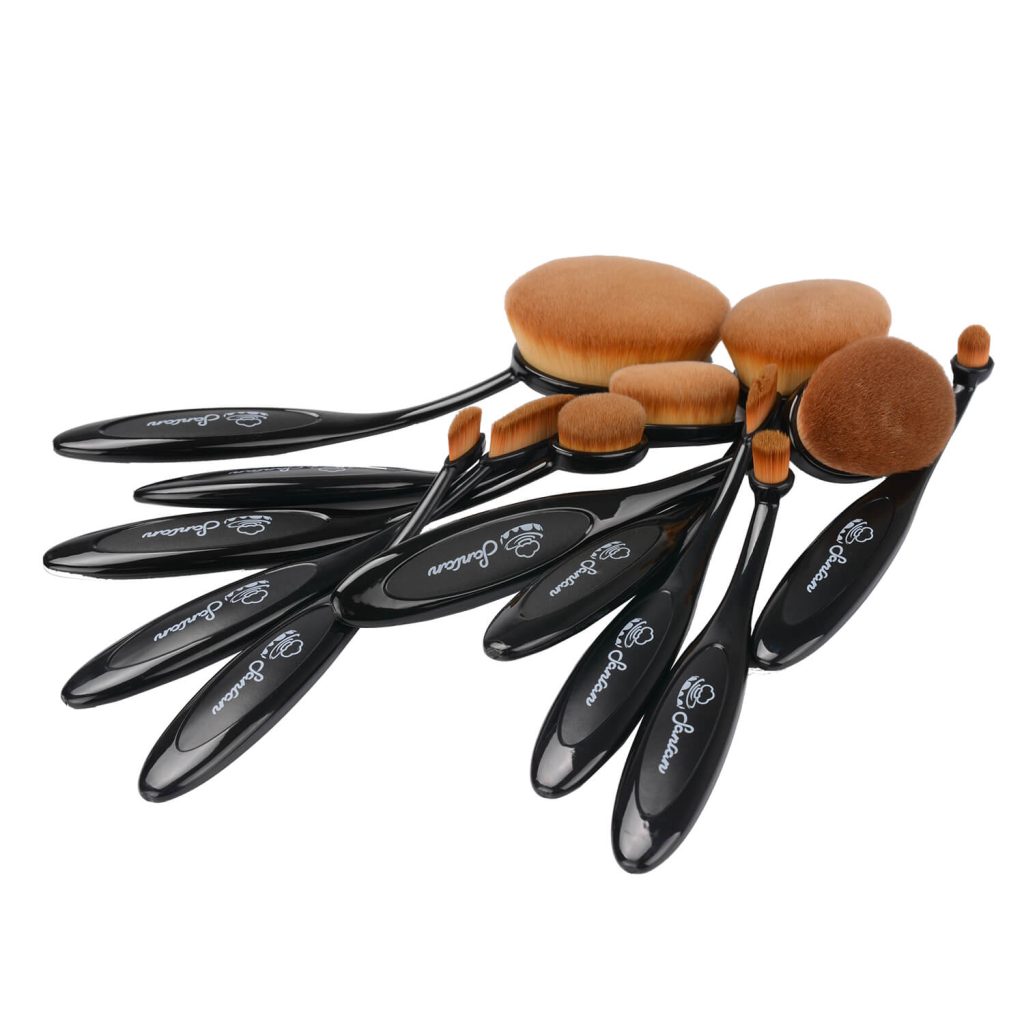 About Sancan Professional 10-Piece Soft Oval-Shaped Makeup Brush Set
Compatible with any type of foundation, BB/CC Cream, powder, blush, liquid, etc.
The brush is made of quality accentuated synthetic fibre bristles which make them super soft to the touch and comfortable on the skin. 
Gentle on sensitive skin. 
Starting from the largest to the smallest, brushes 1-3 can be used to apply foundation, 3-5 for contouring the forehead and cheekbones, 5-10 for concealer, 5 and 10 for eyeshadow, 6-8 for eyebrows, and 8 and 9 for the lips. 
These universal brushes cater to all application needs.
How to Use Each Sancan Makeup Brush and What are Their Characteristics?

Brush 1 
It comes in a relatively huge head yet soft bristles. It is ideal for applying moisturiser or any other skincare product to the face. It can also be used on the body. Who doesn't love a multitasker?
Brush 2
Soft bristles and is suitable for applying moisturiser and foundation evenly on the face. It can also be used on the body.
Brush 3
The perfect Sancan Makeup Brush to apply foundation and buff in cream or powder bronzer evenly into the face.
Brush 4 
Great in applying concealer under the eyes and cream highlighter along the cheekbones. The soft bristles also make picking up and applying cream or powder bronzer easily. 
Brush 5 
An excellent brush in applying cream and powder bronzer. The bristles are sturdy and soft.
Brushes 6,7 & 8 
Great for nose contour and eyebrow powder applications. Their bristles are extremely sturdy and somewhat stiff. However, they are still soft to the touch.
Brushes 9 & 10 
Made with bristles that are sturdy yet soft on the face. Amazing for blending in nose contour and highlighting on the nose, brow bone, and even cheekbones! They are also great for blending in eye-shadow in a pinch.
Sancan makeup brushes are tapered and dense with more bristles, hence their capability in depositing powder products better than any other brushes out there. Generally, dense brushes are apt to give you medium to heavy coverage, yet, with a smooth, flawless finish whereas brushes with fewer bristles will give you a rather uneven coverage, a few streaks and just a sweep of colour. 
Where to Buy Sancan Makeup Brushes?
Sancan makeup brushes are made of high quality synthetic fibre bristles and come in an assortment of 10-piece. You can purchase these brushes from Amazon.
My Personal Experience with Sancan Makeup Brushes
If you don't or won't require medium to heavy coverage of any makeup products including foundation like me, I would highly recommend applying a dime size of foundation or tinted moisturiser to your face, and use the brushes to spread it evenly. This is great for ensuring light coverage. 
Oval-shaped brushes in general, are also fairly easy to work with. Just lightly and gently apply it to your skin in circular motions, or you can just glide the brush over your skin. If you're looking to widen up your options on makeup brushes, head over to this article to find out more. 
Sancan brushes are made of high quality synthetic fibre bristles and come in an assortment of 10-piece. 
I have tried everything from beauty sponges to toothbrush-style brushes, opting for Sancan makeup brushes is hands down the best inexpensive alternative. It's finally clear to me how this trend has made its way into the beauty world. I now have more control over how I apply products on my face and how I'm able to reach difficult spots that beauty sponges cannot.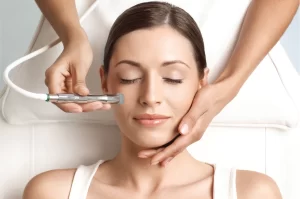 Skin Care
Editor's Choice Microderm Glo Mini Diamond Microdermabrasion and Suction Tool Latest price 2nd Best Choice
Read More
Subscribe to our newsletter