Your Ultimate Guide on Mole Removal Singapore: 15 Best Clinics that Help in Getting Rid of Your Moles on the Face & Body
Moles are often perceived as a beauty mark, because not many people can have them. They are apt to grow anywhere on your body and for some, moles have become their easily identifiable feature. We have Marilyn Monroe and Gigi Hadid. However, not all of us are blessed with beautiful moles, and at times, they can come across as cancerous. 
If your mole has disrupted your daily routine or self-esteem, getting it removed will be the right thing to do. Just because you are born with it, doesn't mean you need to hold on to it forever. Now, whether you are looking to get rid of your moles for aesthetic or medical reasons, fret no longer! Beauty Signal Lab has spotted 15 best mole removal Singapore together with everything you need to know about it. 
What are Moles?
Moles are pigmented cells in your skin that have grown in clumps or clusters. They normally develop between the ages of 2 to 18. In most cases, people can find roughly 10 to 40 moles on their body which some of them tend to fade overtime. Moles are harmless but there is a rare chance that they are ones that are cancerous or have been further developed into melanomas.
When Should You Get Your Mole Checked?
Watch out for the signs whether your moles have become cancerous. Any time moles change, they warrant special attention. Most mole irregularities aren't cancer, but paying attention to them and getting them checked can earn you a peace of mind.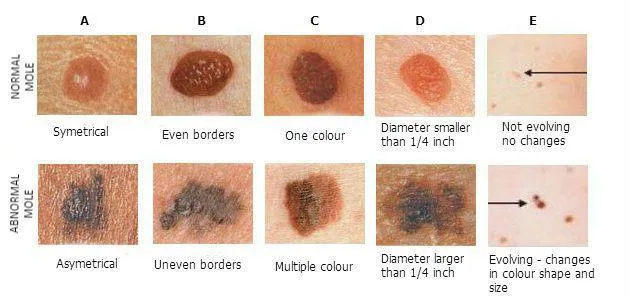 What are the Methods of Mole Removal in Singapore?
There exists various methods of mole removal in Singapore. Allow your doctor to recommend which method works best depending on your mole's size, location and depth. 
a) Shave Excision
This is amongst the most popular methods for mole removal in Singapore. Shave excision is pretty much similar to surgical excision, except your doctor will be cauterising or burning the area using a special tool to stop the bleeding. If you're bound for a shave excision, you won't be needing stitches, but the area will be covered with a bandage to prevent infection. Presuming your moles were too deep, your doctor will use special threads that are absorbable by your body. 
b) Punch Excision
Punch excision is performed on flat moles, which involves cutting off the mole and closing the skin with stitches. This will leave a linear scar which can be minimised through microsurgical techniques and astounding surgical skills. This method reduces the likelihood of mole recurrence compared to the shave excision. 
c) Laser Mole Removal
Laser is easily the safest way to get your mole removed. This removal technique can be helpful for moles that are non-malignant, brown/ black moles or smaller moles. This treatment doesn't have any downtime, and is less susceptible to scars. Having said that, you may be required to attend 1 to 3 sessions till your mole is completely removed. The waiting time between each session ranges around weeks. 
d) Cryotherapy
This method that freezes a mole will leave you with a small blister, and is commonly done using liquid nitrogen. 
e) Electrosurgery
This method may sound a little off as it uses radio waves to remove a mole. Though, it actually works wonders! It results in the least scarring because the skin tissues aren't carbonised. Typically, doctors will inject lidocaine prior to the procedure to ensure minimal pain. The mole will be broken using a small wire loop, plastic-coated ground plate and a transformer, and high-frequency radio waves travelling to the mole. 
How to Prepare Yourself Before the Treatment?
Your first meeting with the doctor revolves around your medical history, physically examining the mole, and then performing a mole biopsy to detect cancerous cells if any. Mole biopsy isn't made for removing the mole, but rather, your doctor will shave off a sample using a scalpel. Numbing cream or local anaesthetic will be given so you don't feel anything. 
Mole biopsy will not result in any scars, but merely a small pink mark similar to a mosquito bite. Bear in mind that not all mole biopsies lead to mole removals. Depending on the result of the biopsy, your doctor may say that it's harmless and you can leave it alone unless you want it to be done for aesthetic reasons. 
15 Best Clinics with Mole Removal in Singapore
Ahead, find 15 clinics with not only years of experience under their belt, but also treatments that are reasonably priced!
1) National Skin Centre 
National Skin Centre houses a few skin cosmetic surgeries with mole removal being one of them. Shaving and complete excision are two given options followed by stitching. Unlike most places, the treatment is extremely affordable yet, they do not compromise on quality. 
Operating Hours: Mon-Fri (8am-5pm)
Location: 1 Mandalay Road, Singapore 308205
Contact Details: +65 6350 6666
2) The Clifford Clinic
Amongst the most reputable clinics for mole removal Singapore, The Clifford Clinic offers an extensive range of aesthetic treatments and surgeries targeting the skin, facial, body, hair and many more. Their removal treatment includes shaving, cutting and laser removal. If you wish to save time and money, they can even provide you with natural mole removal creams you can easily apply at home. 
Operating Hours: Mon-Fri (10am-8pm), Sat (10am-5pm)
Location: Clifford Centre, 24 Raffles Place, #01-03, Singapore 048621
Contact Details: +65 6532 2400
3) Edwin Lim Medical Aesthetic Clinic
Edwin Lim Medical makes sure your well being is in good hands. Dr Edwin boasts extensive experience in laser mole removals along with the removal of other skin lumps such as warts and skin tags. With plenty of positive reviews on Google and cutting-edge technology, best believe you'll get the best treatment here! 
Dr Edwin uses Lutronic eCO2 ablative laser to efficiently and safely remove moles. Depending on the size of your mole or skin lump, the procedure can last around 15 minutes whereas the healing may take anywhere from 1 to 3 weeks. 
Operating Hours: Mon-Fri (11am-8pm), Sat (11am-6pm)
Location: Find your nearest Edwin Lim Medical Aesthetic Clinic here.
Contact Details: +65 6904 2218/ +65 9637 2218
4) Privé Clinic
With two branches across the island, Privé Clinic delivers a vast range of professional mole removal Singapore. Helmed by certified doctors who are experts at performing excision or cutting with stitches, rest assured that you'll leave the clinic with minimal pain. Those who prefer a less invasive method can opt for their laser treatment. 
Operating Hours: Mon-Sat (10am-6pm)
Location: Find your nearest Privé Clinic here.
Contact Details: +65 9848 2888 (Orchard), +65 6011 0148 (Asia Parkway)
5) Singapore Aesthetic Centre
Established in 2008, Singapore Aesthetic Centre (SAC) is a highly regarded one-stop medical practice whose treatments have earned them plenty of awards over the years. Boasting extensive physician expertise, the centre distinguishes itself with its evidence-based aesthetic procedures to address all beauty needs with minimal downtime. 
Operating Hours: Mon-Fri (10am-8pm), Sat (10am-5pm)
Location: Novena Medical Centre, #08-12/13, Singapore 307506
Contact Details:+65 6837 1000
6) Dr. Tan and Partners (DTaP)
Dr Tan & Partners offers a myriad of medical aesthetic treatments. They are one of the very few clinics that urge patients to get their moles checked as a safety precaution against cancer. They see it as more than just for cosmetic purposes. If you're planning to get your moles checked for any reason possible, consult Dr Tan today. It's better to be safe than sorry. 
Operating Hours: Mon (8am-6pm), Tues-Fri (8am-5pm)
Location: PLUS, 20 Cecil Street, #02-01, Singapore 049705
Contact Details: +65 6962 7144
7) Dr. Stephanie Ho Dermatology
Stephanie Ho Dermatology prides itself on a premium aesthetic clinic that offers mole removal Singapore for both adults and children. If you come across any suspicious mole on your children's face or body, they can easily help you out. Their treatment options include biopsy or excision, surgery and laser removal. 
Operating Hours: Mon-Fri (9am-6pm), Sat (9am-1pm)
Location: Scotts Medical Centre, 9 Scotts Road, Pacific Plaza, #08-05, Singapore 228210
Contact Details: +65 6262 0880
8) Apax Medical & Aesthetic Clinic
Being an established aesthetic clinic in Singapore specialising in advanced acne care, cosmetic dermatology and skin surgery, APAX Medical strives to provide the most natural possible aesthetic outcomes with maximum precision and accuracy. They take their time in understanding the needs of every patient and customising specific treatments that fit. 
Operating Hours: Mon (10am-5pm), Tues-Fri (10am-8pm), Sat (10am-5pm), Sun (10am-2pm)
Location: 290 Orchard Road, #08-03 Paragon Medical Suites, Singapore 238859
Contact Details: +65 6720 3323/ +65 9122 3555
9) SOG – HM Liew Skin & Laser Clinic
Helmed by a dual accredited dermatologist, HM Liew Skin & Laser Clinic houses a plethora of services that cater for both children and adults. There are three mole removal methods including laser, cauterisation and surgical excision. While the idea of getting something removed off the skin of your children may sound daunting, the team at this clinic will do everything in their power to make sure your little ones are feeling as comfortable as possible. 
Operating Hours: Mon, Tues, Thurs, Fri (8:30am-5:30pm), Wed & Sat (8:30am-12:30pm)
Location: Gleneagles Medical Centre 6 Napier Road, #06-01 Singapore 258499
Contact Details: +65 6690 2467
10) S Aesthetic Clinic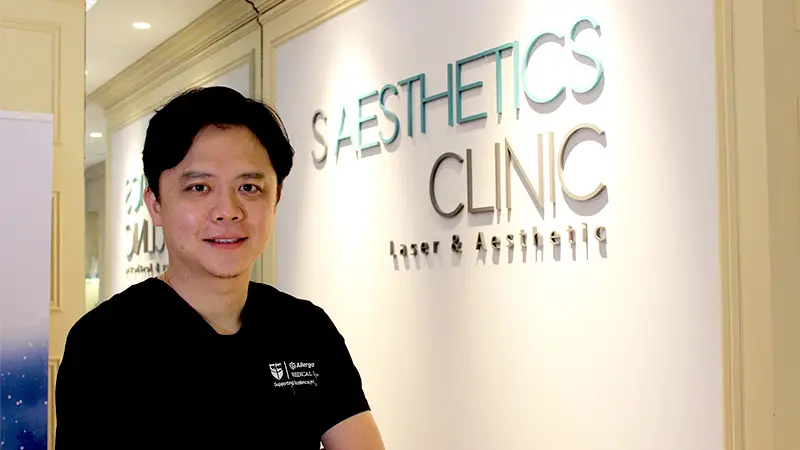 S Aesthetic Clinic will go above and beyond to ensure the safe removal of moles. Be it for cosmetic or medical purposes, this very clinic is capable of performing quick procedures. S Aesthetic Clinic offers mole removal Singapore in 3 various methods: laser, electrosurgery and surgical excision. Post-procedure, they will provide you with handy tips on how you can treat your scars. 
Operating Hours: Mon-Fri (10am-9pm), Sat-Sun & PH (10am-6pm)
Location: 1 Scotts Road, #03-02 Shaw Centre Singapore, 228208
Contact Details: +65 6235 0338/ +65 9020 7234
11) Angeline Yong Dermatology
Dr Angeline Yong and her team are determined to raise awareness on skin health. Angeline Yong Dermatology believes that everyone's skin is unique and requires different treatments that suit them. There isn't a one-size-fits-all solution. Putting their patients' needs first, this clinic will listen closely to your concerns before coming up with recommendations. They house a wide range of treatments including cosmetic, surgical and medical. In terms of mole removals, they offer options from laser and cryotherapy to electrosurgery. 
Operating Hours: Mon-Fri (8:30am-5:30pm), Sat (8:30am-12:30pm)
Location: 6 Napier Road, #03-02 Gleneagles Medical Centre, Singapore 258499
Contact Details: +65 6592 1311
12) Alaxis Medical & Aesthetic Surgery
Renowned for their laser technology, Alaxis Medical & Aesthetic Surgery delivers more than just any mole removal treatment. On top of aforementioned, they offer treatments targeting the body, skin, face and even breasts in both surgical and non-surgical procedures. In terms of mole removals, you are given two options: CO2 Laser and Surgical Mole Removal. 
Operating Hours: Mon, Wed, Thurs (9am-6pm), Tue & Fri (9am-8pm), Sat (9am-1pm)
Location: 360 Orchard Road, 04-02 International Building, Singapore 238869
Contact Details: +65 6235 0880/ +65 6235 5118
13) Assurance Skin Laser & Aesthetics
Founded by experienced specialist Dr Wong, Assurance Skin Laser & Aesthetics will do everything it takes to offer the best for their patients. Most  of their treatments are FDA and HSA-approved hence guaranteeing effectiveness. You can find a vast array of services that are medical, aesthetic and surgical. While Dr Wong relies on electrosurgery as their default mole removal treatment, you can always request a laser, she can do it regardless.
Operating Hours: Mon, Tues, Wed, Fri (9am-5pm), Thurs & Sat (9am-12:30pm)
Location: Mount Elizabeth Novena Specialist Centre, #10-22/23, 38 Irrawaddy Road, Singapore 329563
Contact Details: +65 6690 2971
14) Bio Aesthetics Clinic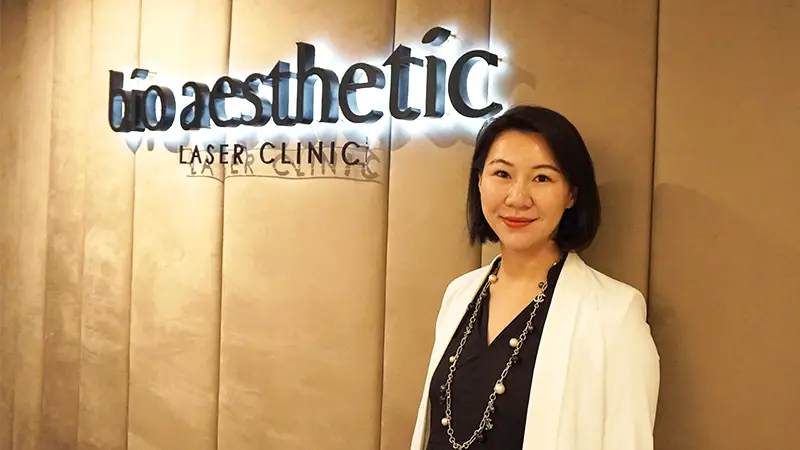 Boasting a 4.8 rating on Google, Bio Aesthetics Clinic is a local favourite. They house a vast array of aesthetic treatments which include botox, chemical peel, nose thread lift, fat freeze, teeth whitening, fillers and hydra facial peel. They offer 3 different types of mole removal Singapore: electrocautery, surgical excision and laser. Visit them for a consultation and get the doctor's advice on which treatment suits you best. Surrounded by a comfortable ambience and helmed by experienced medical professionals, best believe that you'll be in good hands.
Operating Hours: Check out this page for more information.
Location: Find your nearest Bio Aesthetics Clinic here.
Contact Details: +65 6333 4566 (Orchard)/ +65 6782 2777 (Tampines)
15) Beauty Recipe Aesthetics
Beauty Recipe Aesthetics strives to offer the safest and most effective products and treatments possible. Their team is determined to help uncover your beauty both inside and out. This clinic utilises Fusion Plasma Technology that is capable of removing two types of skin bumps simultaneously. Suppose you have warts or skin tags, you can easily get them removed here along with your moles. 
Operating Hours: Mon-Sun (11am-9pm)
Location: 277 Orchard Road, Orchard Gateway, #B2-01 Singapore
Contact Details: +65 6702 3062
Mole Removal Price Singapore
The cost of getting your mole removed in Singapore largely depends on the mole's size and treatment type. You may refer to the table below.
| | |
| --- | --- |
| Mole removal treatment | Cost in Singapore |
| Shaving  | S$250-S$500  |
| Punch Excision (with or without microsurgery) | S$350-S$1500 |
| Laser  | S$200-S$900 |
| Cryotherapy | S$80-S$500 |
| Electrosurgery | S$100++ |
What Should You Do Post-Mole Removal Surgery?
Follow closely the instructions given by your doctor on the aftercare to prevent infection. To those prescribed painkillers, discuss with your doctor so these over-the-counter medicines don't bring about any side effects.
How Long Does it Take to Recover from the Surgery?
Depending on your age along with the size and location of your removed mole, the healing time is subject to vary. These factors also have a role to play in the precautions you need to take. The area may feel sensitive, but mostly, it'll return to normal after a few days. 
What are Some of the Best Aftercares?
Here are some of the steps you can take to minimise or fade scars post-surgery. 
a) Avoid Sun Exposure
Sun exposure can easily irritate the surgical area and cause pigmentation to the skin. Stay away from sun, wear protective clothing and apply a broad-spectrum sunscreen with at least an SPF 30. If your skin is prone to acne, check out our favourite sunscreens that are non-comedogenic here!
b) Don't Stretch Your Skin
Until it completely heals, avoid stretching the affected area. Treat it the same way you would on a sprain. You can either splint or wrap it in a way that restricts movement.
c) Request for a Moisturising Ointment
Ointments come with healing and moisturising properties, thanks to the ingredients that fight infection and fade scars. You may consider requesting one from your doctor. 
d) Ask for a Polyurethane Dressing
These are known as moist medical pads that help prevent raised scars from forming. Not everyone needs them, but they can be extremely helpful for those who are prone to forming keloids or a large wound.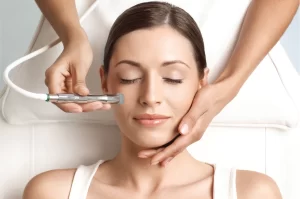 Skin Care
Editor's Choice Microderm Glo Mini Diamond Microdermabrasion and Suction Tool Latest price 2nd Best Choice
Read More
Subscribe to our newsletter