If you don't know already, microcurrent facials are all the rave today, and definitely for a good reason. Microcurrent facial is an anti-aging treatment that lifts your face without involving any surgical, invasive procedures. While a facial treatment that instantly makes you look younger is a dream come true, have you ever wondered what and how safe it is? Continue reading to learn more about this natural alternative to botox and fillers that'll help your skin look more youthful, smoother, and lifted.
What is a Microcurrent Facial?
Put simply, a microcurrent facial is an anti-aging skincare treatment that emphasises your skin and muscles. As a matter of fact, there are 43 facial and 24 muscles in your neck that gradually lose their tone and firmness as you age. This is when microcurrent therapy steps in, utilizing a low-grade electrical current to "train" all those muscles. More specifically, it contours, tones, firms and lifts the muscles and the skin to result in a healthier, youthful complexion. 
How does a Microcurrent Facial Work?
The microcurrent stimulates the production of Adenosine triphosphate (ATP) which further produces structural proteins like elastin and collagen. Collagen is the main protein your body uses to build muscle,hence this facial functions as a workout for your face. Plus, the non-invasive treatment triggers the body's natural signals that promote tissue repair. 
This whole process causes a release of natural skin enhancement chemicals at a cellular level. Ultimately, damaged skin will start to repair itself and the production of collagen will be stimulated.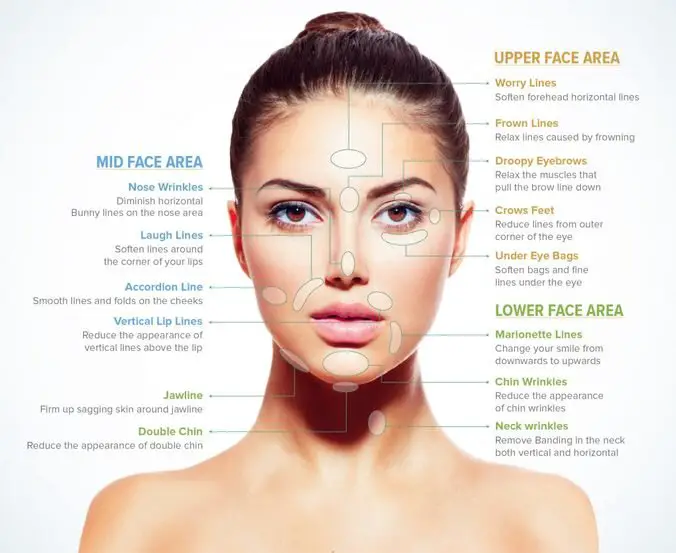 Is a Microcurrent Facial Safe?
It's considered a safe facial treatment for the majority of users. Having said that, the treatment uses a low-grade electrical current, people with pacemakers or any sort of heart condition thus should avoid it at all costs. There's no evidence that suggests microcurrent facial treatment can cause cancer. In contrast, certain evidence claims that it could actually help protect individuals from cancer, rather than cause it; though, more research is needed.
Microcurrent Facial Side Effects
Microcurrent facial is deemed a low-risk treatment, but it still comes with potential side effects which you need to be aware of before starting the treatment including: 
Redness or bruising;
Swelling;
Tingling or numbness;
Pain or discomfort;
Headache;
Dizziness
Though these side effects are usually mild and temporary, more severe side effects have been reported in rare cases, such as:
Should you experience any of these more severe side effects, consult a doctor and seek medical attention immediately.
Benefits of Microcurrent Facial Treatment
1. Stimulates Collagen and Elastin Production
Microcurrent facial treatment functions by encouraging the production of collagen and elastin, both of which are important proteins aging bodies need to fight wrinkles, sagging skin and dull skin tone. By stimulating the production of collagen and elastin, microcurrent facial treatment can effectively reverse signs of aging and contribute to a firmer, youthful skin.
2. Promotes Blood Circulation
Poor blood circulation is another culprit causing aging skin. With the help of microcurrent facial treatment, blood circulation will be improved followed by the deliverance of vital nutrients and oxygen to the skin cells as well as the elimination of toxins. In result, your skin will look brighter, healthier and younger than ever before. 
3. Fades the Appearance of Fine Lines and Wrinkles
One of the most apparent benefits of microcurrent facials is the reduction of fine lines and wrinkles. This effect is achieved by the increase of collagen and elastin, as well as the improvement of blood circulation. If you're looking for non-invasive methods to reverse the signs of aging, then microcurrent treatment may just be right for you.
4. Tone and Firm Sagging Skin
Sagging skin makes you look old. Microcurrent facial treatment can help tone and tighten it in order to deliver a more youthful appearance.
5. Removes Toxins from the Skin
As time passes, toxins accumulate in the skin, leading to a variety of skin problems. Microcurrent treatment can help stimulate blood circulation and flush out toxins to achieve that clear and healthy skin.
6. Lift Drooping Eyebrows
Drooping eyebrows makes you look worn out and sad. Microcurrent treatment helps fade dark circles by improving blood circulation and stimulatingP the production of vital proteins such as collagen and elastin.
7. Plump Lips
Thin, wrinkled lips are another common sign of aging microcurrent treatment can resolve. It plumps up thin lips, giving you a younger appearance.
At-Home vs Professional Microcurrent Facial Device
When it comes to at-home facials, we highly recommend leaving the more intense treatments such as extractions and microneedling to the professionals. However, microcurrent is one of the few methods you can safely perform at home; these at-home tools aren't as strong as professional-calibre tools, but rest assured they still yield amazing results. 
If you're opting for an at-home tool in between sessions, make sure you choose a high-quality, FDA-cleared device. Check out 10 best microcurrent facial devices worth investing in.
How Long Does It Take to See Results?
Results can be rather immediate, but bear in mind that long-term benefits don't just happen overnight. To yield the best results, we recommend doing it five times a week for the first several weeks (if you're new), and reduce the frequency after that to maintain.
Key Takeaways
Microcurrent is like a workout for your facial muscles, as the tiny electrical pulses stimulate your skin cells and make them act younger. While professional treatments yield more powerful and immediate results, a high-quality at-home tool can do the job too.
Skin Care
Editor's Choice Dr. Dennis Gross DRX SpectraLite FaceWare Pro Latest price 2nd Best Choice HigherDOSE
Read More
Subscribe to our newsletter