Whether there is a pandemic or no, tattoo studio owners can never break ties with their hygienic standards and running a tattoo studio is no joke. Cleanliness in a tattoo studio is the first chapter while kicking off your career as a tattoo artist, and it's the first thing that helps calm your clients nerves and correctly frame their mindset about your studio in the industry.
A clean tattoo studio isn't just about getting five-star ratings and reviews on Google. Rather, it's about reducing the risk of infection, refining the society's perception of tattooing, and converting the undecided crowd into the world of tattooing.
So let's get started on how to clean your tattoo chairs the right way in order to keep them squeaky clean. Plus, such furnitures are one huge chunk of your budget and really takes a beating, so do what you can to extend the life of your much-loved chairs and follow these tips:
How to Clean and Maintain Tattoo Chairs 
Step 1 – Clean and Disinfect
First things first, gently clean your chair's upholstery with lukewarm soapy water and a soft sponge. Be sure to dry down the chair afterwards. We advise against using any chemical and alcohol-based cleaners (even in the age of COVID) as they tend to dry the material leading to cracking and splitting. Instead, opt for blue light sanitation wands as they are much safer on vinyl and leather.
Things You Can't Do to Clean Your Leather or Vinyl Tattoo Chairs
Refrain from using water to clean genuine leather tattoo chairs because it will damage them.
Do not pour a large amount of product into the same area as the cushion will absorb it and the color will change. Try to spread it evenly.
Avoid using any abrasive sponge to clean stains as it will exacerbate the issue by scratching and damaging the surface.
Step 2 – Preserve Your Chair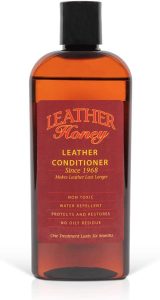 After cleaning and disinfecting your chair, we recommend using Leather Honey leather conditioner. Dab the solution onto a clean cloth and rub the chair top surface. Then, wipe the surface again with a dry cloth to remove residue. This product not only cleans but conditions the surface of your tattoo chair to prevent its surfaces from drying, fading, and cracking. This is important to help prevent the disinfecting procedure from aging the material.
Step 3 – Check & Retighten the Bolts Under Your Chair
Loose bolts cause more damage to your tattoo chairs, so keep a kit handy and get yourself into a monthly routine and tell your assistants if they find a bolt on the floor, don't sweep it away!
Step 4 – Oil the Hydraulics
If your tattoo chair has a hydraulic pump to raise and lower it and it sinks, it may require a small amount of oil on the hydraulics. It's a two-person job—a medicine-cup-sized amount of 10/40 oil is all it needs. Bear in mind to never tip your chair more than a 30° angle (tattoo artist chair). If your chair judders as it moves down, then chances are you have air in the hydraulics, simply pump it up and let it go down seven or eight times, then do it again with someone on the chair.
Step 5 – An Extra Step
This is an additional step you could take and that is to politely request your clients to wash and sanitize their hands before sitting. Trust me, it goes a long way. 
There's no way to avoid all bacteria and viruses, so hand-washing and sanitizing make the best defenses against any diseases. Armrests will be a breeding zone for bacteria, so this would be the place of primary concern. 
You may put out a sign with guidelines. By doing this, you're also demonstrating to your customers that you're working hard to create a safe environment for them.
How to Extend The Lifespan of Your Tattoo Chairs
Here are some general tips to maintain your tattoo chairs as well as specific ways you can make sure your chairs are set up for the long run. 
Routine Check-ups – It's important for any tattoo studio owner to regularly check in on their chairs. Not only can loose screws, bolts, or hoses make a significant difference to their overall performance, but you may find some areas that require extra cleaning, and would otherwise have gone unnoticed.
Regular Wipe Downs – It's always a good idea to deep clean after any tattoo appointment. This way, you can be up-to-date on your cleanliness, and keep things in order throughout the flow of the day.
Lower Chairs at the End of the Day – Many tattoo chairs feature a hydraulic system allowing them to raise or lower for the needs of the tattoo artist and the client. At the end of the day, lowering these chairs alleviates much unneeded stress on the hydraulics, preserving the overall life of the chair for much longer. 
Create a Studio Sanitation Checklist – It may sound unnecessary, but lists help just about everybody when handling a set of tasks, including cleaning and maintenance. Keeping a sanitation list out of sight from clients can keep your cleaning in check without too much hassle, especially when you get a routine down pat.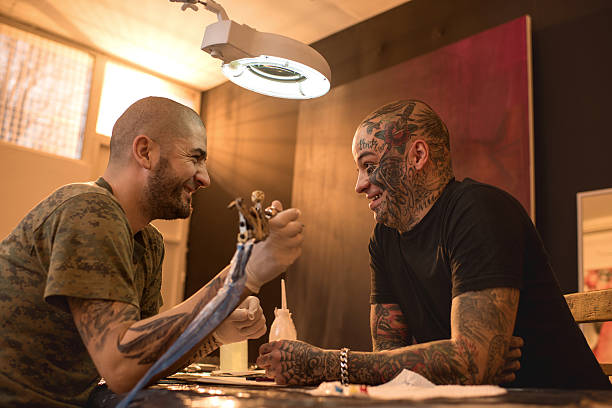 With these easy steps, you can easily make your environment cleaner and safer for everyone while maintaining the best condition of your tattoo chairs.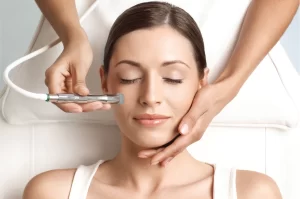 Skin Care
Editor's Choice Microderm Glo Mini Diamond Microdermabrasion and Suction Tool Latest price 2nd Best Choice
Read More
Subscribe to our newsletter