Coconut oil is a health and cosmetic product with a wide variety of uses. In addition to cooking and cleaning, people also use it for moisturising their skin, removing makeup, and removing eye makeup. The health and condition of their hair is typically improved with the usage of coconut oil.
Coconut oil is equally effective for your hair, which should come as no surprise. Coconut oil has been a lifesaver for my naturally curly, texturized hair. As far as natural hair is concerned, the most common problem is dryness. Moisturizing and relaxing to the scalp, coconut oil is a great choice for hair care.
Although more research are needed to validate this benefit, coconut oil products may also be effective in preventing hair damage due to protein loss during grooming activities and ultraviolet (UV) exposure.
The only way to reduce protein loss in both undamaged and damaged hair was to use coconut oil as a pre-wash and post-wash grooming product. The study also found that coconut oil reduced protein loss in both undamaged and damaged hair, when used as a pre-wash or post-wash grooming product. Mineral oil and sunflower oil were also evaluated for their effects on hair.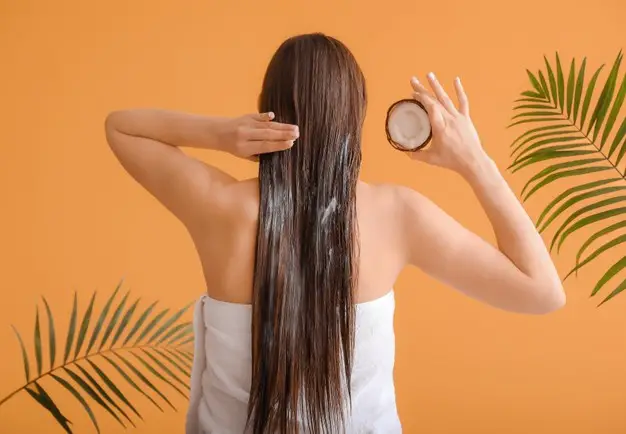 The Benefits of Using Coconut Oil on Your Hair
Coconut oil is a natural moisturiser that can be used on hair. In terms of deep conditioning, it's a real powerhouse. Smoother, less frizzy hair that's protected for future styling is the outcome of using coconut oil.
You can use coconut oil to prevent hair loss if you have thinning or fine hair. Coconut oil penetrates deep into the hair shaft to stop the protein loss that leads to breaking. Your hair follicles are stimulated to grow faster when the product is administered to your scalp. An effective therapy for dandruff due to its ability to nourish and moisten an otherwise dry scalp, coconut oil can also be used to soothe and moisturise a flaky scalp.
Coconut oil can be used in a variety of ways.
You can use coconut oil as a conditioner, pre-shampoo treatment, styling aid, or mask. How to rejuvenate your hair care routine with coconut oil
Coconut oil works best on dry hair and is most effective when applied at night. When the coconut oil is liquified, you can rub it in your palms to lather it on your hair ends. To permeate your hair, the coconut oil should be warm (not heated).
For maximum coverage, it is important to separate your hair and apply coconut oil in controllable chunks. Your hair is dry and damaged at the ends, so apply more coconut oil there (mid-shaft and scalp area). It's okay to omit the scalp if your hair is thin or tends to grow greasy.
For 20 to 30 minutes after application, let the coconut oil rest on your hair before washing it out. Your hair may need to be left on for longer if it is particularly dry or porous. Use a heated cloth or hairdryer to open the cuticle and let the oil sink deeper into the hair strands.
It may take a couple of wash-rinse cycles to completely remove the coconut oil from your hair if you're using it as a hair mask. Experiment with the amount of coconut oil you use and how long you allow it to permeate for optimal results. Coconut oil might leave your hair feeling heavy or greasy. If this happens, consider using less of it or shampooing your hair more afterward.
Coconut oil can be applied to your hair in a variety of ways, not just as a hair mask. Small amounts of this product may be applied to your hair as a detangler or daily moisturiser for extremely dry hair after showering. Coconut oil is one of my favourite things to use as a refresher. As a last resort, I apply a substantial amount from root to tip of my curls on days two or three of curly styles. In terms of shine and hydration, this product is a cut above the rest.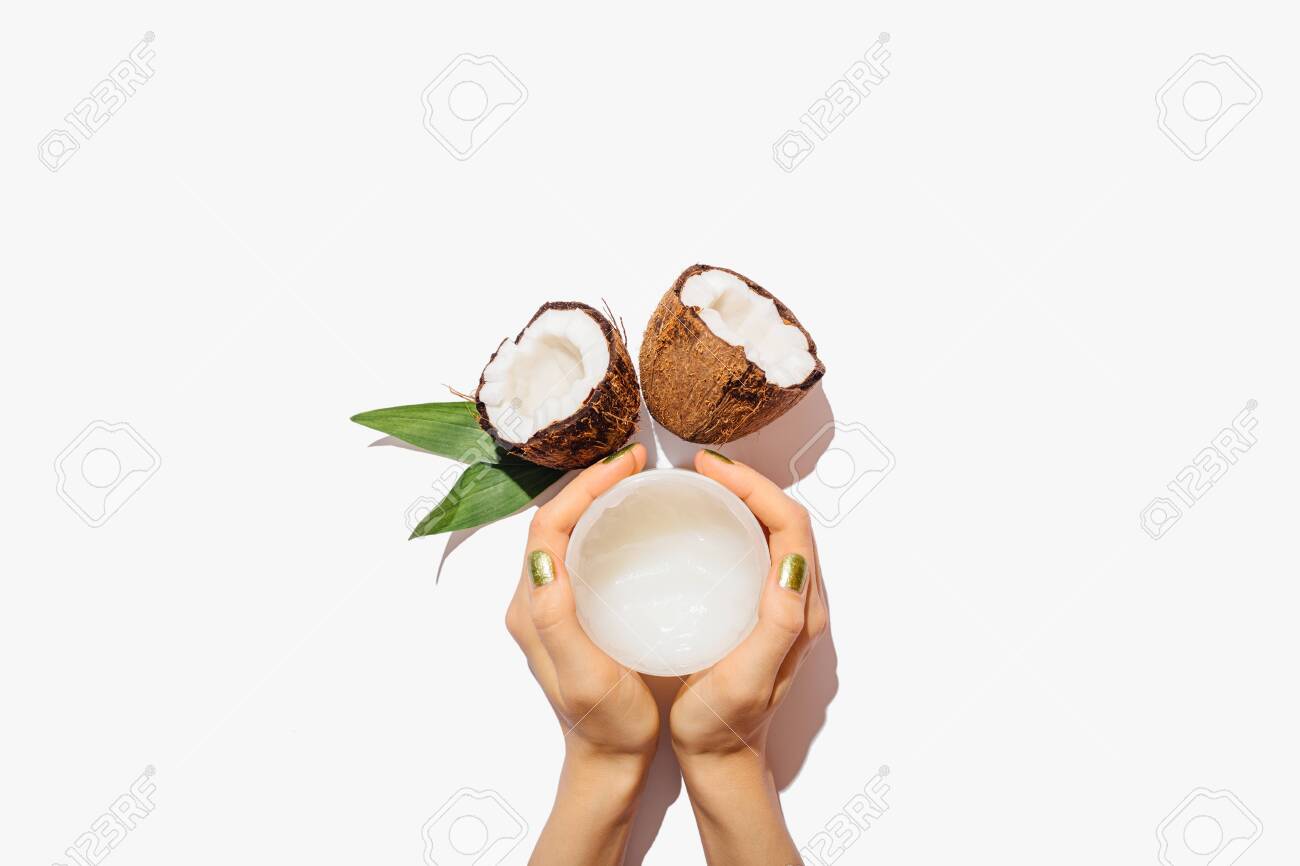 How To Apply Coconut Oil For Hair
These tips can help you get the most out of coconut oil in your hair care routine.
Step 1 : Warm The Oil Up
First, warm the oil up. If you reheat coconut oil before adding it to your hair, you may find it easier to use. Placing a bowl of hot tap water on top of a teaspoon of the oil can allow the oil to be absorbed more quickly by your skin. If you wait a few minutes, the coconut oil will turn liquid. To keep it from becoming dangerously hot, do not microwave the oil.
Step 2 : Apply With Gentle Touch
 Coconut oil, although though it's quite light, can weigh down your hair or give it a dull, greasy look when applied in excess. Begin with a tiny amount of oil—no more than a teaspoon—and gently massage it into your hair, starting at the centre and working your way to the ends.
Step 3 : Leaving it on for 30 minutes or overnight is ideal. 
Apply coconut oil to your hair before shampooing and conditioning it as you normally would for a quick deep conditioning treatment. After 30 minutes, wash your hair as usual. In order to ensure that your pillow isn't ruined by coconut oil, put your hair in a shower cap before you fall asleep. When you wake up, take a shower and shampoo. Rinse a few times to remove all of the coconut oil, and your hair will be silky and soft.
Step 4: Rinse your hair twice
 You may need to shampoo your hair a second time to completely remove coconut oil from your hair.
Step 5: Add a few drops of essential oils
Add a few drops of essential oils like lavender or peppermint to your coconut oil for extra cosmetic benefits. Yogurt, honey, avocado, or lemon juice are all natural hair conditioners that can be blended with coconut oil.
Step 6: Reliquefy it
Reliquefy it (make it into a liquid). Place a small quantity in your palm and rub your palms together to melt the oil.
Step 7: Apply at night on dry hair.
Using coconut oil in the morning can result in your hair looking and feeling greasy. In the morning, wash your hair.
Coconut Oil Could Help You Grow Your Hair Longer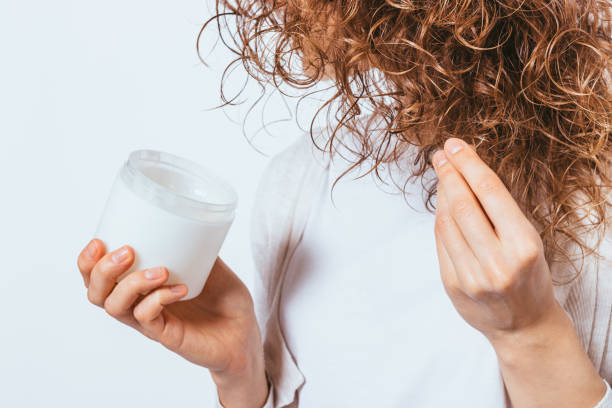 It's no secret that a lot of individuals wish to have long, silky hair. However, styling, grooming, the weather and contaminants can harm your hair on a day-to-day basis. Your hair can become more worn and fatigued the longer it grows, which can make it difficult to grow it longer.
If you use coconut oil, you could grow your hair longer.
a) Hair moisture and breakage are reduced with the use of this product.
b) Your hair is protected from protein loss and damage when wet with this conditioner.
c) Wind, sun, and smoke can harm your hair.
Most likely, you'll need to make using coconut oil a part of your beauty routine in order to get the most out of it.
Using Coconut Oil for Beautiful Hair
As a hair care product, coconut oil can be used in several ways to help improve the health of your hair.
You can use coconut oil to add shine to your hair by combing it from the middle to the ends. For this to happen, choosing the Best Coconut Oil For Your Hair is essential.
a) You can use coconut oil as a detangler after washing your hair to protect it as you brush it.
b) You may also use coconut oil as a hair mask.
c) Before you wash your hair, rub coconut oil through your hair.
d) Use coconut oil as a scalp treatment before going to bed. In the morning, rinse it off with shampoo.
It's up to you to decide whether to employ these procedures regularly or only once in a while (depending on your hair type).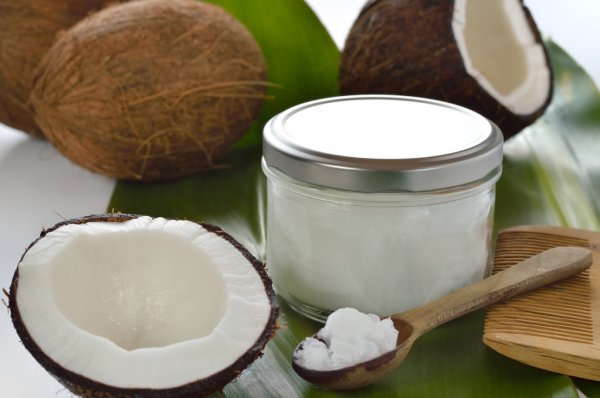 For your hair and scalp, coconut oil may offer a number of positive effects. Hair masks and leave-in treatments may help seal and hydrate hair. Dry, flaky scalp and dandruff are prevented, as are broken ends and breakage. Also, coconut oil will give you silky, lustrous hair and repair hair damage.
Coconut oil might make your hair look shinier, stronger, and healthier for these reasons. Coconut oil hasn't been proven to make hair grow quicker or longer.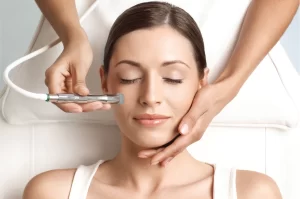 Skin Care
Editor's Choice Microderm Glo Mini Diamond Microdermabrasion and Suction Tool Latest price 2nd Best Choice
Read More
Subscribe to our newsletter