Coconut oil is essential in our daily lives – but not all of them are suitable for everything. For instance, certain types of coconut oil is best just for cooking or baking, and doesn't work well for the body, skin or hair. While researching for the best coconut oil, you might have came across the Garden Of Life Coconut Oil. If you're not sure whether it is right for you, read on to find out more about the health benefits and what is included in the ingredients.
Why Garden Of Life Coconut Oil?
The Garden Of Life Coconut Oil remains 100% raw and organic as the organic, raw coconuts are cold-pressed, meaning it does not undergo any deodorizing, bleaching, hydrogenating or refining. Besides that, you will receive natural energy as the Garden Of Life Coconut Oil is rich in MCTs (Medium Chain Triglycerides).
If you are vegan, the Garden Of Life Coconut Oil is certified vegan, hence, it does not contain fish, fowl, or any other animal by products, eggs, milk, or honey. Furthermore, no animal testing is being done for every ingredients or after the products has been curated.
Rest assured, every ingredient is purely natural and clean, without the use of fungicides, pesticides or herbicides. Aside from that, the Garden Of Life Coconut Oil is free from the use of antibiotics, GMOs, and hormones. Hence, you don't need to refrigerate it too.
Prefer to take a dose of coconut oil just by itself? You can directly scoop it up from the jar itself and consume it on it's own – similar to ice cream! The Garden Of Life Coconut Oil is great for coconut addicts since it is versatile enough to be consumed any way you like it.
Garden Of Life Coconut Oil Benefits
Of course, you will have to learn about the benefits in ordre to decide whether you should start taking this coconut oil. Here are some of the key benefits that you should know about:
1. You can use it for your skin and hair – it is safe enough to apply on your skin as a moisturizer as well as conditioning your hair deeply.
2. Can be added into your dishes, smoothies or when baking – coconut oil has a high smoke point, making it suitable for sautéing oil or baking.
3. Maintain an overall healthy diet or lifestyle – coconut oil is actually a healthy source of MCTs (medium-chain fatty acids) which helps to provide sufficent amount of natural energy to the body.
4. Great for babies – this coconut oil is gentle enough for babies as well.
5. Suitable for pets – the healthy source of fats are also suitable enough for pets. It can be applied on the paws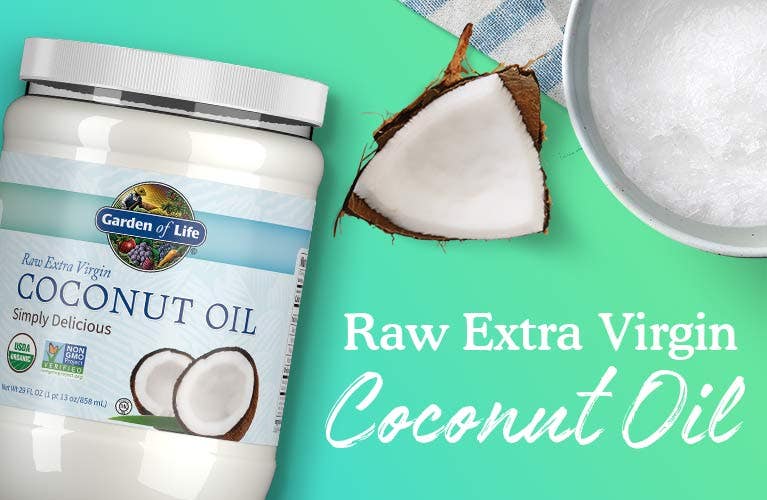 Garden Of Life Coconut Oil Review
Most of the customers make use of the Garden Of Life Coconut Oil by cooking almost everything with it such as rice, chicken, mac & cheese, and many more! One customer shared how she started to use this coconut oil to fry eggs, and her daughter who hated fried eggs suddenly loved them – all thanks to the oil. It taste just as good and even healthier. You can even add it to your favourite beverages, including coffee, or stir fry your vegetables with this coconut oil.
If you want softer and smoother skin, you could include this coconut oil in your daily routine as most customers have mentioned that it even helps aging skin due to the moisturizing properties. Besides, the key to maintaining healthy skin is to have sufficient amount of healthy fat intake on a daily basis. You can mix it with your own recipes such as for body scrubs, lip scrubs, soaps and so on.
In terms of overall taste, if you're not too keen on a strong coconut oil taste, you won't need to worry about the Garden Of Life Coconut Oil because it offers a light flavour and texture to it. For overall energy, some say they feel more energetic in the mornings after taking this coconut oil on a daily basis while feeling less hungry.
We're not kidding when we say that you can use this coconut oil for everything. One reviewer mentioned that you can use it as a massage oil too since it helps to relax the muscles of the body. On top of that, if you have oral health issues, you can apply it and cure it within a few days up to a week – the best part of all, it is a natural way.
While you're looking for the top coconut oil for hair, you might need to buy one specific type of coconut oil. But the Garden of Life Coconut Oil is worth the purchase because of the fact that it works great for everything – hair, body and overall health. For its' price, whether you use it for yourself or with someone else, it could last up to two months. Aside from that, you can trust the fact that it is 100% natural and organic, while other brands may not guarantee the same thing.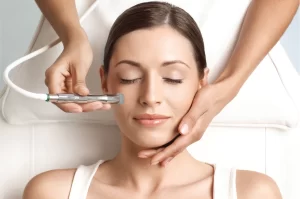 Skin Care
Editor's Choice Microderm Glo Mini Diamond Microdermabrasion and Suction Tool Latest price 2nd Best Choice
Read More
Subscribe to our newsletter