If I were to tell you that the texture of your skin would change completely in months by using an at-home LED face mask, would you believe me? While fancy skincare devices come with a bevy of critiques, it's sometimes overwhelming to find out which ones are truly worth investing in, there's nothing better than finding products that really work to address your skin woes.
Ahead, we review Dr. Dennis Gross DRx SpectraLite FaceWare Pro LED face mask.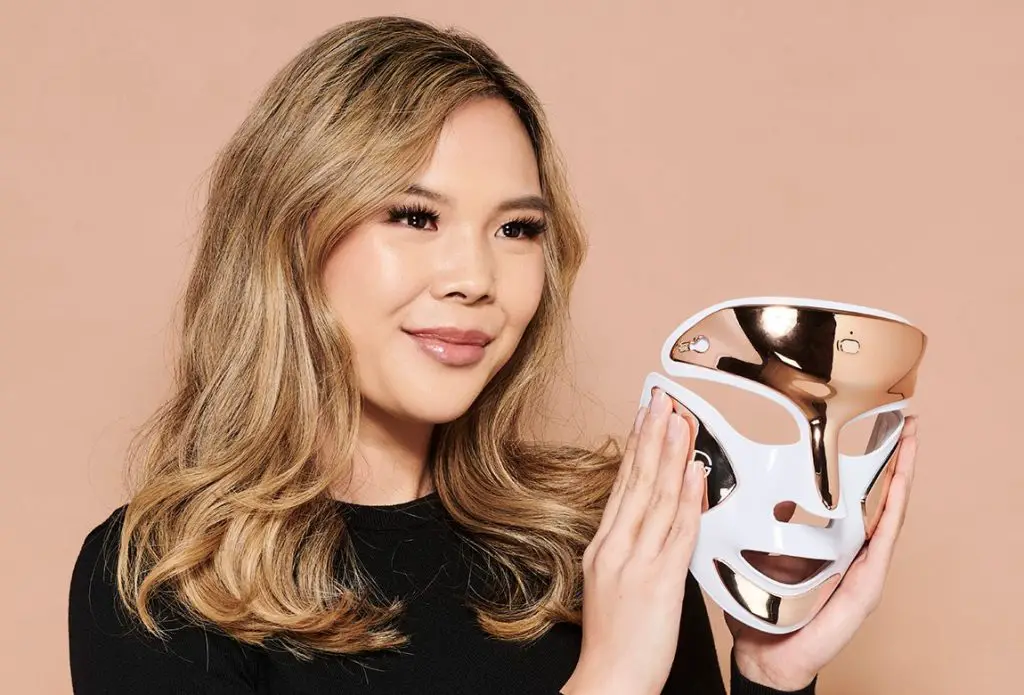 About Dr Dennis Gross LED Face Mask
The Spectralite Faceware Pro by Dr Dennis Gross offers LED therapy of red light, blue light and a combination. Such a treatment uses light in the visible spectrum—including blue, yellow, amber and red as well as light beyond the visible spectrum to penetrate skin in-depth. Red light treatment serves to stimulate collagen production for reducing wrinkles and plumping skin, while blue light is supposed to kill acne-causing bacteria to soothe redness and inflammation, and help prevent potential breakouts. The desired results are cumulative, so consistency is the key. Check out this article to find out more about how LED face masks work.
How to Use Dr Dennis Gross LED Face Mask: Amongst the Easiest Devices
If you're a rookie to the world of LED therapy, the DR Dennis Gross LED face mask is one of the easiest to use in a home setting, and it only takes three minutes per day for the full treatment. First of all, make sure your face is cleansed, dry, and free of any products before putting on the mask. This step is extremely important because if you put on skincare before using the mask, you may end up blocking the LED light from penetrating the skin. 
Next, strap the mask on your face, push the button at the top to select your light setting, sit back and relax. It's as simple as that. 
Bear in mind that this at-home LED face mask comes with three light settings whereby you can choose the one you prefer by clicking on the button at the top. Each setting also has its own purpose. The red light setting is the first option, which is meant for boosting collagen production. Up next we have blue light, which is meant for destroying acne-causing bacteria and inflammation. Lastly, we have a mix of blue and red that'll help treat multiple concerns at once. When the three minutes are up, the mask automatically switches off, and you can proceed to disinfect the inside and get it ready for the next use. You can then follow up with your normal skincare routine.
Futuristic Design
Dr Dennis Gross LED face mask is a medical-grade device cleared by FDA which uses 162 red and blue LED lights that lay flush to the face for optimum penetration. It's 100% safe. In terms of its battery life, the mask will need to be re-charged right around your 10th treatment.
The Science Behind LED Therapy
Light therapy works on the skin just like any other topical ingredients. Similar to vitamin C, your skin cells have receptors for LED. The light enters the skin cell and connects to a unique LED receptor—this is different from receptors for topical ingredients.
Say you wish to achieve healthier, more youthful skin, LED can enter the fibroblast cell and stimulate your skin to encourage collagen production. The DRx SpectraLite FaceWare Pro features both red and blue LED lights with multiple settings so you can easily switch between red, blue, or even both together. Red light boosts your own production of collagen, reduces dark spots, and relieves inflammation while blue light combats acne-causing bacteria. 
Is the Dr Dennis Gross LED Face Mask Easy to Use?
In terms of its usability, the USB charger is easy to use. A button on the Spectralite FaceWare Pro's forehead shifts easily between the settings of red, blue, and the double-duty treatment. A strap can be affixed to the mask, but if you prefer going strapless and laying down during your treatment, go for it.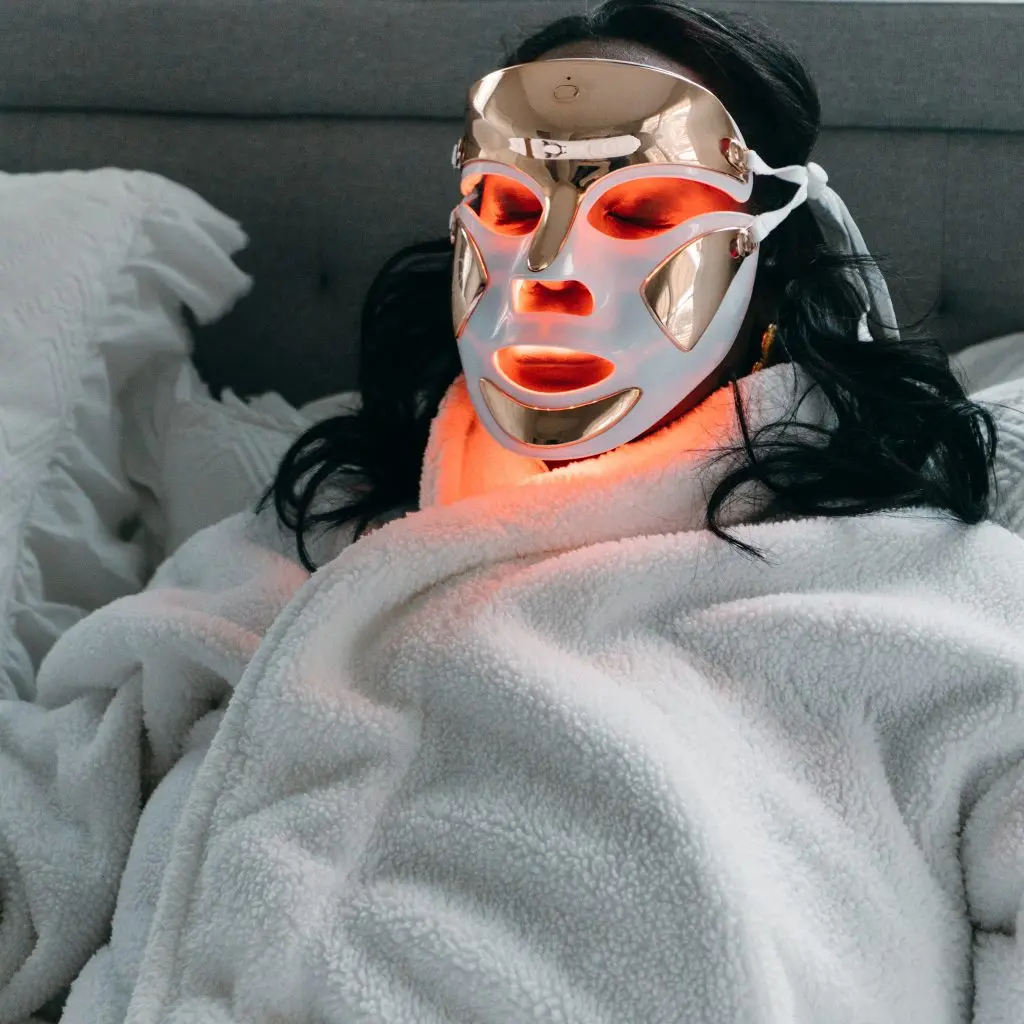 The Results: New Skin in 90 Days?
Rest assured that this product stays on for the entire three minutes distributing the LED lights across your face without you constantly adjusting it. Use it everyday for 90 days straight and you'll notice the tone of your skin appears radiant, and your complexion looks fresh. Of course, this doesn't mean you should stop using the face mask after 90 days, continuous usage is necessary in order to maintain the results. In fact, LED therapy is unlikely to show visible results unless you use it consistently over a 3-6 month period. We can't stress enough—consistency is key!
Dr Dennis Gross Led Face Mask Review: Is It Worth the Price?
You might be shocked when initially seeing the price of this mask (it retails for $455 on Amazon), yet there are few things to bear in mind. While an in-office visit for LED light therapy treatment will cost you anywhere from $175 to $300, the price of the Dr Dennis Gross LED face mask divided up over each treatment is more cost-saving than having an in-office treatment done around 1-2 times per month. 
Having said that, there are surely variances in the strength of in-office versus at-home treatments, in this product nonetheless, when used consistently, delivers mind-blowing results all within the comfort of your own home, making it well worth the price point and very efficient if you're short on time. Think about it, you're getting an LED light therapy treatment everyday to address your skin woes, and the best part about this is that you don't need to leave the house to do so. If you're someone who visits the dermatologist office regularly to get the treatment done, the Dr Dennis Gross Led Face Mask might be a wonderful addition to use in synergy with those professional treatments to maintain efficacy.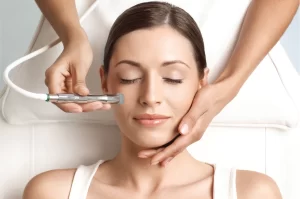 Skin Care
Editor's Choice Microderm Glo Mini Diamond Microdermabrasion and Suction Tool Latest price 2nd Best Choice
Read More
Subscribe to our newsletter