A basic facial is a skin treatment that cleans pores, removes dead skin cells, and treats common skin issues such as acne, dark circles, wrinkles, and other age indications. Modern facial treatments are an excellent method to get smooth, supple skin and improve your overall look.
What exactly is the DiamondGlow Facial?

DiamondGlow is a three-in-one treatment that uses the device's skin-resurfacing wand, which has an abrasive diamond tip, to conduct exfoliation, extractions, and serum infusion all at the same time (hence the name). While some schedule their treatments to address the issues of having blocked pores, rough texture, and a dull complexion,
DiamondGlow also provides a post-treatment routine that may help enhance the look of dark spots, hyperpigmentation, fine lines, and wrinkles. It's entirely customizable since your esthetician hand-picks the best professional-grade serums from SkinMedica® for the needs of your skin.
DiamondGlow was previously called Dermalinfusion, and it was marketed as a one-stop therapy for skin renewal that included thorough exfoliation, healing serums, and moisturising solutions. Despite the fact that this treatment penetrates the skin deeply for an exfoliating sensation unlike any other, it is incredibly mild on the skin, with little to no discomfort or recovery time.
The treatment takes less than an hour to complete, and many of our clients remark that it is not only painless, but also enjoyable. The treatment's name is derived from its unique exfoliating wand, which is tipped with a diamond and is used to gently shear off loose skin with precision and expertise.
The minute debris is completely removed from the skin, leaving your face looking lush and renewed.
This treatment is ideal for individuals with sensitive skin because it does not irritate the skin like certain exfoliation treatments. You will emerge glowing, rejuvenated, and with a revitalised and attractive appearance.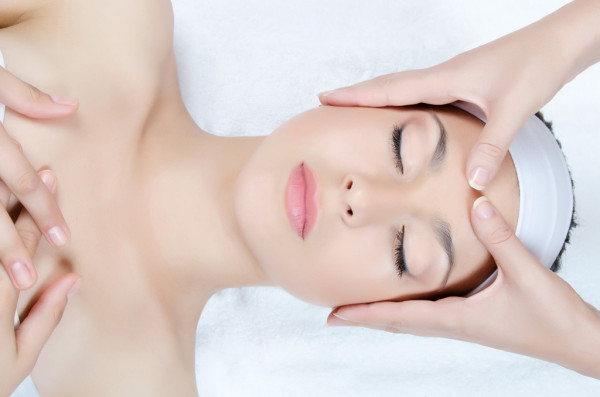 Diamond Glow Facial Treatment's Essential Elements
Why is this technology so powerful? The treatment consists of three unique phases that set it apart from the competition. The potent combination of this trio is what makes this therapy so beneficial and allows you to get the advantages straight away.
Extraction:

After this innovative treatment that skillfully removes every last piece of dirt and debris from your skin, your pores will gleam. Your skin will be transformed into a lovely blank canvas, ready to soak up healthy infusions and show its inner beauty.
Infusion:

This treatment's efficacy is due to the specific combination of infusions and serums. After your skin has been completely cleaned, it is injected with potent remedies that help turn back the clock and restore you to your youthful attractiveness.
Exfoliation:

Exfoliation may be a difficult procedure for our skin since it involves removing layers of delicate tissue in search of the cells beneath. Your skin is handled with baby gloves throughout this procedure, but every dead cell is meticulously removed with their unique diamond tip.
Benefits of This Treatment?
Although almost anybody would benefit from this powerful facial, it works especially well for those who suffer from specific skin problems or diseases. If you have hyperpigmentation or photodamage on your skin, these facials can help level it out and give you a fresh, even complexion that will make you seem younger.
Similarly, people with fine lines or wrinkles will notice their imperfections smooth out and disappear after a few of these treatments, but you don't have to be old to benefit from one of these facials. Younger skin can also be benefited! These treatments will plump up dry skin and smooth out rough areas, leaving your face looking as lovely and fresh as you've always dreamed.
These treatments also improve circulation, giving your skin a plump, rejuvenated appearance that will continue for days following the treatment. You should be able to keep that look for longer periods of time as time goes on, and it will ultimately become a natural part of your entire appearance.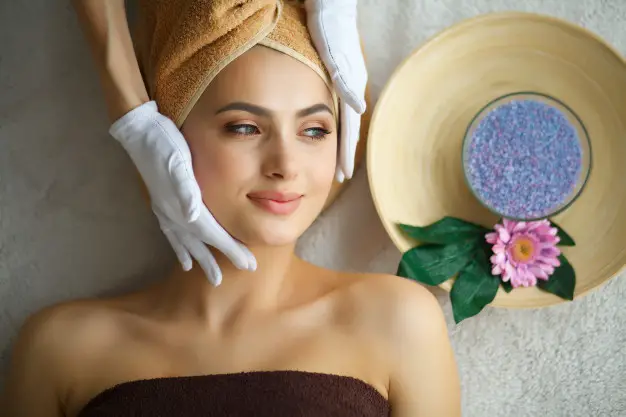 What are the advantages of DiamondGlow treatment for the skin?
DiamondGlow does more than merely smooth the skin's surface: after all four treatments, you'll have a radiant, smooth, and healthy-looking complexion.
The SkinMedica Pro-Infusion serums not only do their work during the treatment, but they also offer effects that are evident over time, such as improving the look of fine lines, wrinkles, and hyperpigmentation.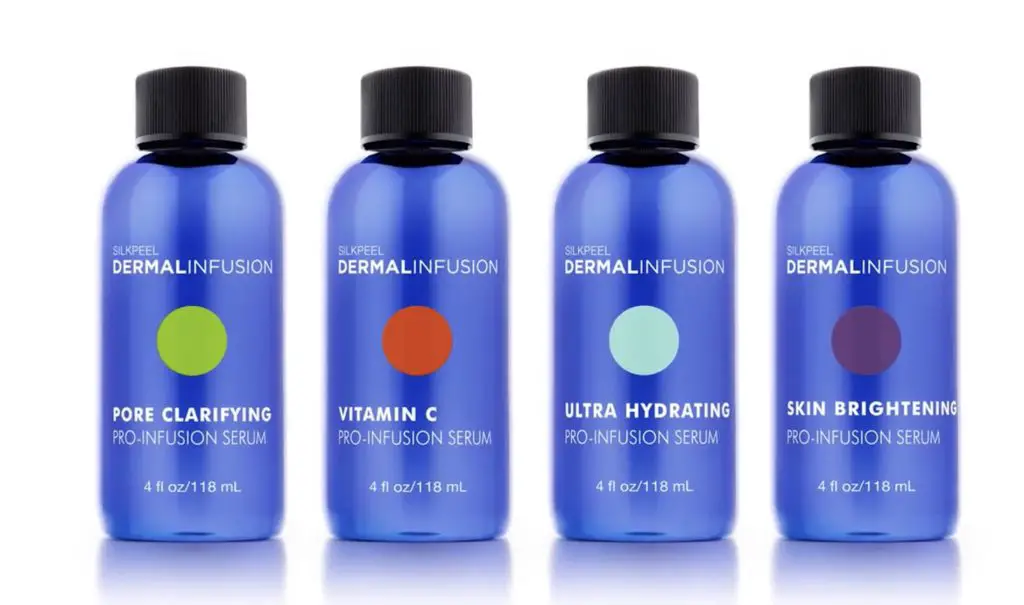 Enhanced hydration equals increased anti-aging benefits including barrier protection, and reduced fine lines.
How DiamondGlow Facial Works?
Diamond facials and microdermabrasion both remove the epidermis' top layer of dead cells. The microdermabrasion instrument, on the other hand, blasts tiny aluminium oxide crystals at the skin's surface. Your dermatologist will use a wand with an abrasive diamond tip to dislodge old cells and grime during a diamond peel. The debris is sucked away at the same time.
Diamond facial proponents argue that the dermatologist has better control over the diamond-tipped wand, making it simpler and safer to treat delicate regions around the eyes and lips. In other words, crystal particles are less likely to lodge in your eyes or mouth. A diamond peel can also be used with other skin treatments, such as a photo facial.
Diamond facials or peels take around 45 minutes and you may resume your normal activities immediately following the procedure. (These peels are ideal for a lunchtime treatment.) The diamond peel is painless, and any adverse effects, such as redness, are generally mild and last only a few minutes. However, this therapy is not recommended for customers who have cracked or damaged skin.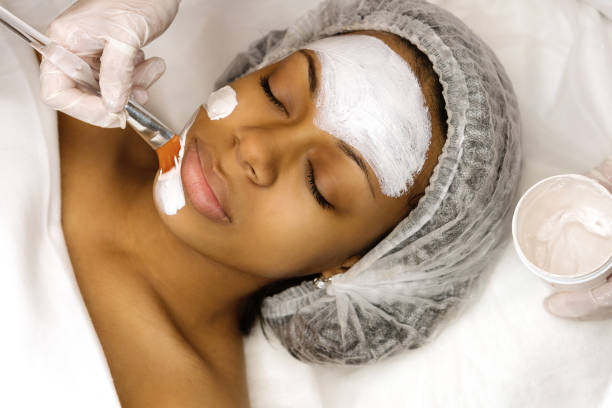 When is the best time for you to have a diamond facial?
Diamond facials and peels can be used at any time of year. Remember that if you want to appear stunning for a big occasion, you should schedule a series of treatments many months in advance. In addition, when you get your facial, make sure you don't have any skin cracks or damage.
How Long Will It Take to Recover?

There is no recovery period with this therapy because it is noninvasive and painless! When your therapy is over, you will feel completely normal. Although there may be some initial redness after a treatment, it is not as severe as with other facials and should go quickly.
The most essential aspect is that you should see results right away: your skin will appear fresh, new, and considerably younger after just one treatment.
Who Should Get DiamondGlow Treatment?
DiamondGlow is the therapy for you if you have fine lines or wrinkles, ageing skin, rough areas, or hyperpigmentation. It is completely safe and will not irritate your skin in any way.
Many individuals report seeing excellent improvements straight immediately, but some report seeing a more noticeable change after three or four sessions. Everyone's treatment route is unique, so speak with specialists to discover which treatment option is right for you.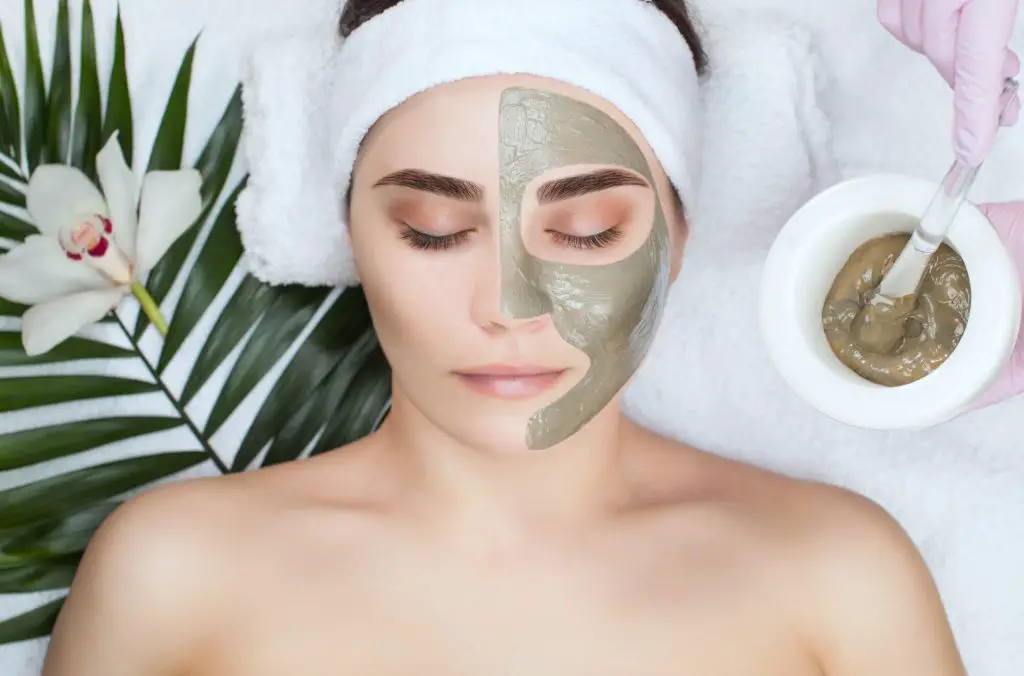 Modern facial treatments are an excellent method to get smooth, supple skin and improve your overall look. It should come as no surprise that monthly facials may nurture both your spirit and your skin.
After your diamond facial, keep your skin hydrated and wear an SPF 30 sunblock when you go outside. You may see results after two treatments, but experts recommend a series of five to ten sessions, which are performed every two or three weeks. You can then keep your skin red carpet ready by booking a diamond facial at your favorite spa or salon every two to three months!
We hope this article helped you understand better about what DiamondGlow Facial is all about!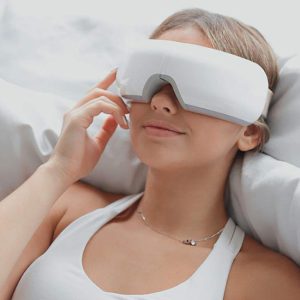 Skin Care
Editor's Choice Worxvell Eye Massager Latest price 2nd Best Choice SereneLife Eye Massager Latest price
Read More
Subscribe to our newsletter