The BoSidin Hair Removal Device is an elegant looking teal and gold creation. In fact, BoSidin is the first to utilize medical-grade technology in an at-home hair removal device. BoSidin also claims this device delivers painless and permanent effect.
The best part about BoSidin is that they were thoughtful enough to consult with medical beauty experts at Stanford University in order to create something more effective and more focused than other devices on the market. 
It even won the Red Dot Award for 2020, a prestigious German prize that celebrates excellence in product design. 
With that being said, it doesn't just look the part, it definitely walks the talk too. This BoSidin laser hair removal device incorporates a skin rejuvenation attachment. 'Motion Depi' technology distributes light across the whole treatment window.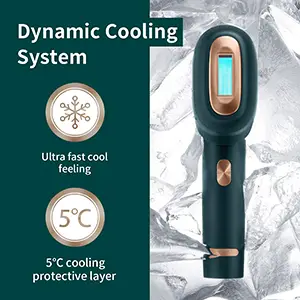 On top of that, the "Dynamic Cooling Device" chills your skin to minimize pain levels.
These are some pretty impressive credentials, but what we want to find out is: what is the home user experience actually like? Before we dive in, let's take a quick look at why this product stands out from an average hair removal device.
What Makes BoSidin Laser Hair Removal Device Stands Out from Its Counterparts?
The OPT Technology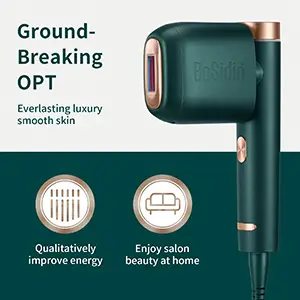 BoSidin uses cutting edge Optimal Light Pulse Technology (OPT) — a rather advanced version of the Intense Pulsed Light (IPL) which most at-home hair removal devices use.
OPT pledges to streamline the active light that penetrates the hair follicle. It does this by filtering out 99% of the light that can't get in. IPL on the other hand, doesn't have this filter, meaning light can 'escape' the intended course and scatter across the skin. This is actually what causes irritation during the hair removal process. 
Furthermore, BoSidin uses the Continuous Pulse Technology which divides the light into shorter, lower-intensity pulses. In short, this all means it's designed is not only gentler on your skin, but also more effective.
A 2-in-1 Device that Minimizes the Appearance of Wrinkles Too!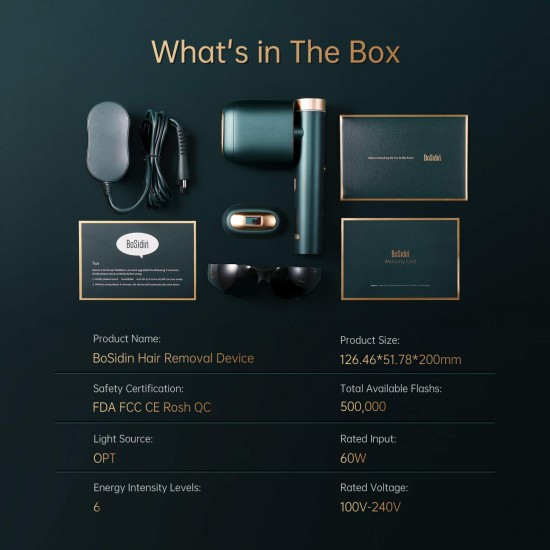 This device boasts a double function of hair removal and skin rejuvenation. The OPT light source used in this BoSidin device penetrates the deeper layers of skin to stimulate and activate collagen. Thus wrinkles are reduced and skin tone improves, resulting in brighter, firmer skin.
How To Use BoSidin

Laser

Hair Removal Device?
Step 1: Shave
First of all, similar to any home IPL or laser hair removal devices, you must shave beforehand. This flattens the top end of the facial or body hair that sits at the surface level of your skin, all for the light to travel down into the follicle and not up the hair shaft, where it may be wasted at best, and scatter and cause damage at worst.
Step 2: Select Your Mode
Once you've plugged it in, you'll see the lights come on. The BoSidin laser hair removal device comes with 6 different modes — 5 targeting different areas of the body like legs, face, arms, underarms and bikini line, and the 6th is the SR Photon Therapy mode. Select the area you want to target by scrolling through with the central gold button.
Step 3: Activate the DCD
If your pain tolerance is rather low, feel free to activate the Dynamic Cooling Device by pressing the button that looks like a snowflake. This delivers a cooling effect around the window—a home laser hair removal device designed for those with sensitive skin in mind.
Step 4: Apply to the Skin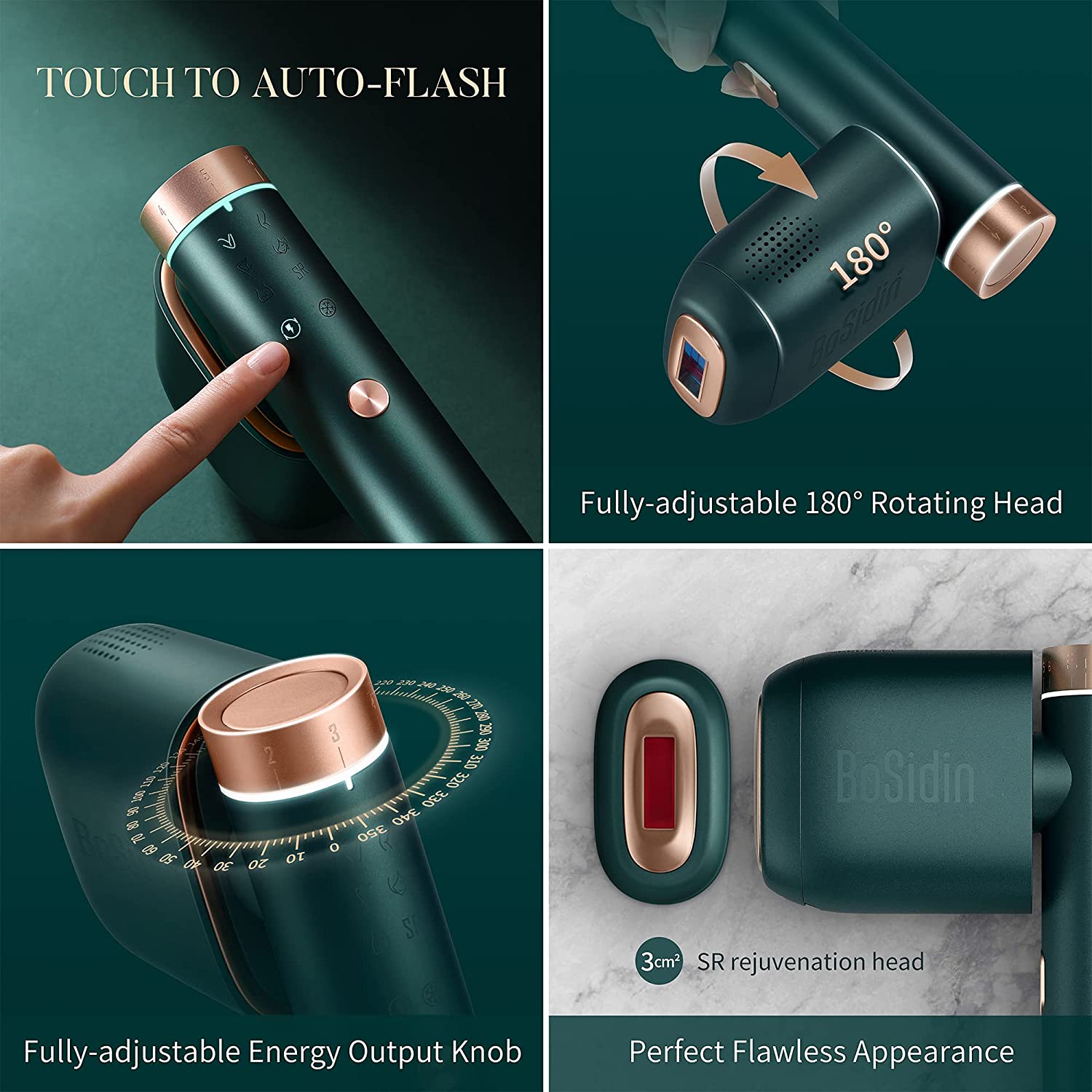 Thanks to the innovative Continuous Pulse Technology (CPT), you need not press a button or pull a trigger to activate the flash. Simply moving it across the skin, pausing for 1-2 seconds each time to allow the flash to activate will do. As you go, you can rotate the head to help you reach the more fiddly areas. The whole part attached to the handle moves so it is completely adjustable for your comfort.
The Amazing Skin Rejuvenation Mode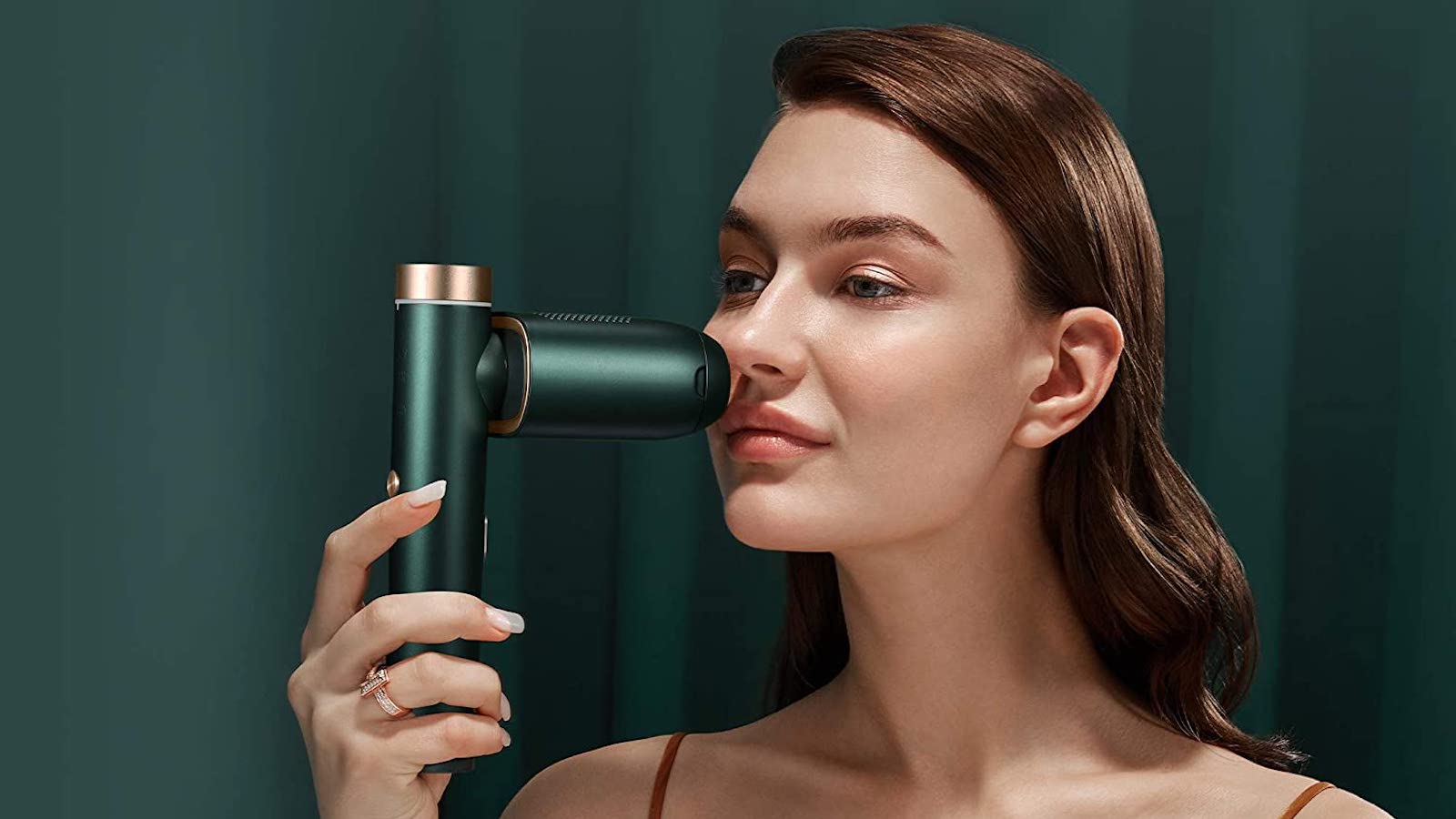 To make use of the SR mode, simply remove the sensitive head and attach the SR beauty head. Use it in exactly the same way as you would the hair removal function, by moving it slowly across your body areas. 
This technology uses infrared light to penetrate different layers of the skin to give you a 'photo facial'. It reduces wrinkles, treats blemishes, and lends a cleaner, tighter look to your skin. 
Efficiency?
The CPT makes the use of this device a whole lot more efficient than an IPL device. You're working for 2 seconds instead of 3, which doesn't sound like much on its own, but it reduces the overall hair removal time by a third! 
Next, the rotating head is an ingenious way to use one device for several different body areas. This adds even more to the efficiency, which is a huge perk if you don't want to spend hours out of your month on hair removal.
Is Hair Removal Permanent with the BoSidin?
IPL and laser hair removal devices target hairs in the anagen phase of growth — otherwise known as the growing phase. They should remove around 90% of visible hairs. 
Nevertheless, after a week or two, you'll see new hair growing through. This doesn't mean it didn't work — these are hairs that were in the 'telogen' — or resting— phase when you started. In order to pursue permanent hair removal, you'll need to use this device once a week for at least 8 weeks to start seeing lasting results.
Though you'll often see the words 'permanent hair removal' in epilation device descriptions, it should be noted that only electrolysis is classed as 100% permanent by the FDA. 
Think of it more as a dramatic reduction in the density and coverage of hair. You can realistically expect it to target around 90% of unwanted hair, but you'll likely need to top up every month or so to keep those telogen-phase hairs at bay.
The good news is, the BoSidin laser hair removal device comes pre-loaded with 500,000 flashes. This is way beyond the amount you'll need before you don't have to use it any longer.
Which Body Part To Pinpoint When Using The BoSidin

Laser

Hair Removal Device?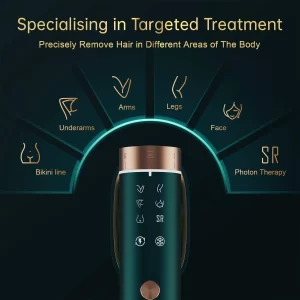 The specific design of the BoSidin laser hair removal device is for multi-area use so it includes several modes to suit.
The modes for face and bikini line use the lowest frequencies, and so are suitable for sensitive areas. 
The arm and leg modes are more powerful, enabling quick coverage of larger areas. 
The best thing about this device is that you can select which area you want to treat with just a tap on the LCD screen. Additionally, you have the option of choosing the severity level from 1 to 6.
Is The BoSidin

Laser

Hair Removal Device Suitable For Darker Skin Tones?
Since the OPT technology in the BoSidin device filters out harmful/unused light, it doesn't need to be attracted to pigment the way IPL does, in order to avoid harming your skin. This means the device can be used on 95% of skin tones. It's only unsafe for the very darkest tones.
Our Final Verdict On The Bosidin

Laser

Hair Removal Device
While the price tag is higher than several other devices on the market, there isn't any comparable device. If you think of it this way, you're getting everything at a single device: time-saving, clinic-grade technology that you won't find in any other. Plus, a built-in photo-facial function for professional-level skin rejuvenation. If you regularly splurge on salon visits, this device can save you up tons, not to mention the results you can expect.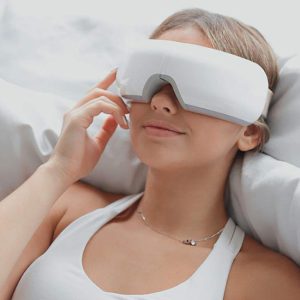 Skin Care
Editor's Choice Worxvell Eye Massager Latest price 2nd Best Choice SereneLife Eye Massager Latest price
Read More
Subscribe to our newsletter