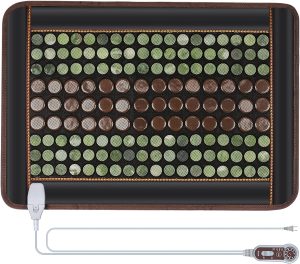 Okyna Far Infrared Heating Pad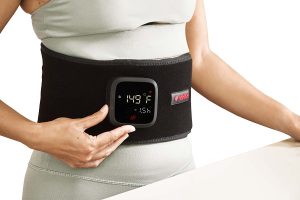 MiHIGH Infrared Heating Wrap Pad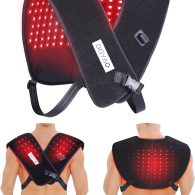 TUOYR Heating Pad With Red Light Therapy
Nobody is a fan of menstrual cramps, back and neck pain or sore muscles. Fortunately, a good infrared heating pad can help ease your suffering by relaxing your muscles and promoting muscle recovery. Most heating pads don't require much more than an outlet and consume little space. Heat therapy brings more blood flow to an area, loosens up soft tissues that might be tight and allow for improved mobility. 
To give you a low down of the best heating pads, we narrowed down the field by researching the best models on the market, prioritizing those made of soft, high-quality materials, feature sizable surface areas and lengthy cords, possess at least three heat settings and positive customer reviews. We also took note of added functionality such as auto-shutoff timers and unique composition materials. The picks ahead are the best heating pads from top-rated brands.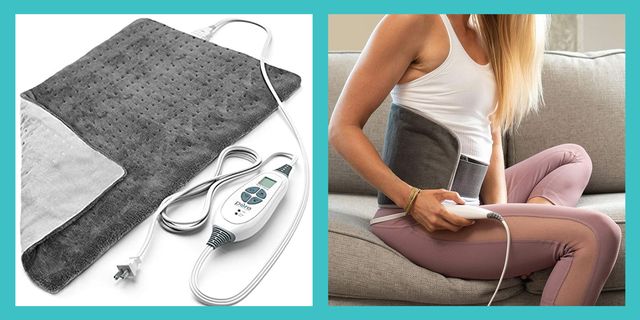 10 Best Heating Pads for Every Part of Your Body
1. Okyna Far Infrared Heating Pad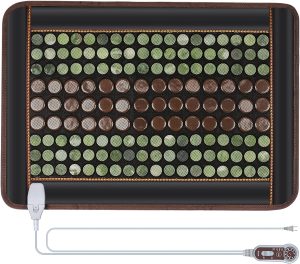 The Okyna far infrared heating pad is composed of 108 jade stones and 42 tourmaline stones, which the brand claims beneficial for the body while heating up any sore muscles or cramps. This best heating pad comes in a large size to cover a bigger surface area and comes with 9 heat levels you can adjust using the digital controller. Plus, you can set the timer to shut off automatically (up to six hours). We love that the heating pad only takes 10 minutes to heat up and the far infrared energy to build up in the stones.
Infrared heating pad with natural jade and tourmaline stone.
2. MiHIGH Infrared Heating Wrap Pad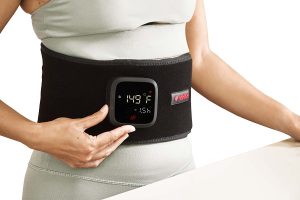 This MiHIGH back wrap uses infrared heat to help relieve muscle soreness. It targets all areas of the lower back and can be worn for long periods of time without causing any discomfort. Its settings can be adjusted to further alleviate the tension and soreness you might be experiencing on your lower back, waist, leg muscles, abdomen, and more. Lightweight and flexible, this heating pad offers excellent performance, improved fit and unmatched customization. It even comes with an extension belt that can be adjusted to your waist circumference and to keep the pad in place so you can use it while performing your chores. 
Infrared heating wrap pad for the lower back.
3. TUOYR Heating Pad With Red Light Therapy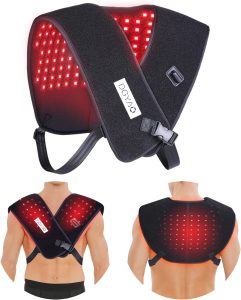 One of the best heating pads that use red and infrared light therapy, this pick from TUOYR includes a steady lighting mode that can effectively promote muscle relaxation. The light energy it releases can strongly stimulate cell repair and regeneration, promotes metabolism, as well as relieves joint and muscle pain. It's equipped with soft velvet and flat SMD lamp beads for a comfortable wear on the skin, 244 bulbs in the shoulder pads,  combination of one red lights (244 pcs) and near-infrared lights (488 pcs), making the therapy more intensive, effective, targeted and powerful to alleviate muscle pain and soreness. 
Heating pads with red and infrared light therapy for muscle relaxation.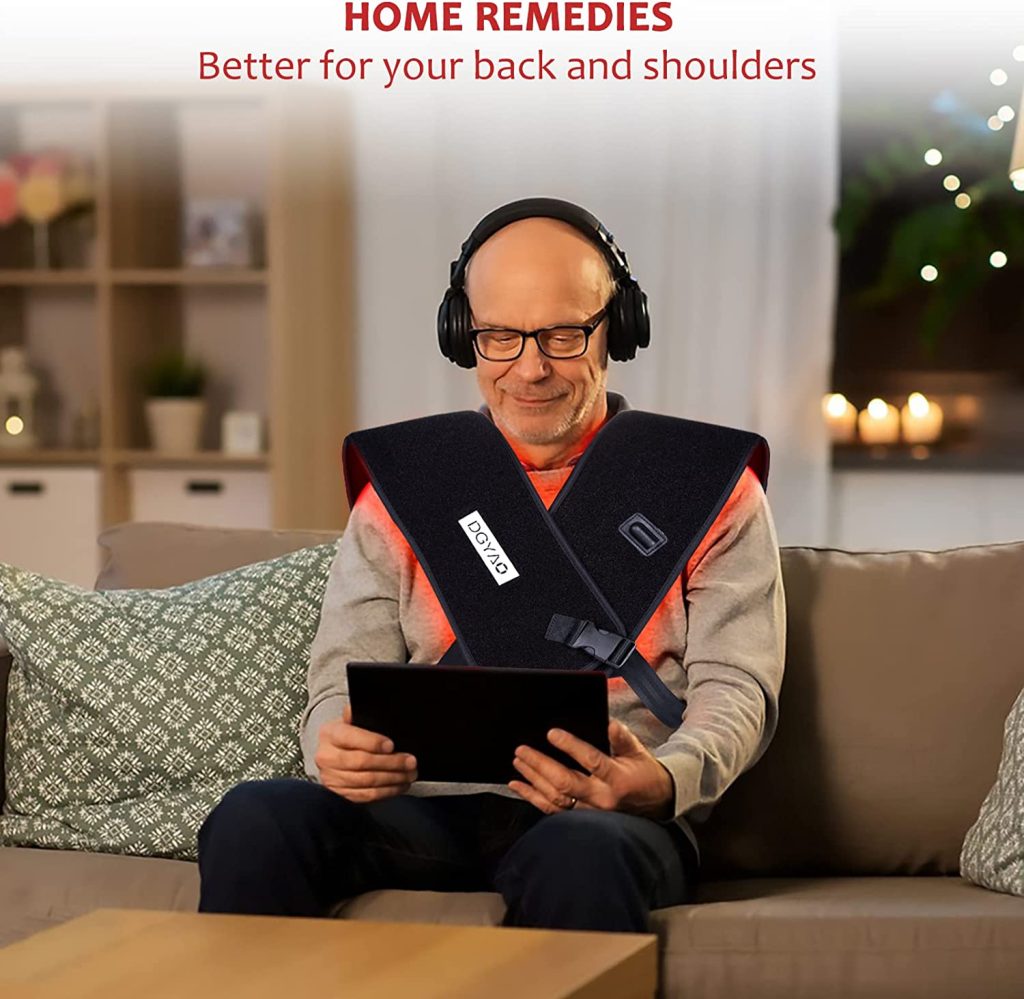 4. HealthyLine Small Far Infrared Electric Heating Pad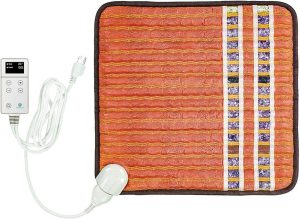 This highly sought-after electric heating pad from HealthyLine uses jewellery-grade crushed gemstones—amethyst, tourmaline, and obsidian—to increase flexibility and comfort, and an advanced far infrared heat system to naturally stimulate your body's muscles, increase blood circulation and trigger the relief of minor aches and pains. Weighing only 4 pounds, you're able to enjoy therapy-on-the-go anywhere and anytime with this portable heating pad. 
Electric heating pad with amethyst, tourmaline, and obsidian for a natural healing experience.
5. Sparkle Crystal Heating Pad Mat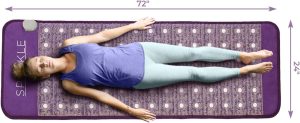 Designed by Reiki practitioner JP Richards, The Sparkle crystal heating pad mat isn't your usual heating pad. It integrates 5 energy medicine therapies to deliver that perfect healing harmony—hot gemstone therapy, Far Infrared (FIR) therapy, negative ion therapy, PEMF, and red light therapy. It has 3 different sizes for you to choose from: mini, portable, as well as the large which you can opt for to cover your entire body. The heating pad mat is equipped with amethyst crystals and artisan tourmaline disks to balance and realign your body energy. Most importantly, we like that this mat consists of 5 layers in order to block and reduce EMF levels hence safe to use. 
Heating pad mat with 5 energy medicine therapies for holistic body healing.
6. Nightly Good Dream Weighted Heating Pad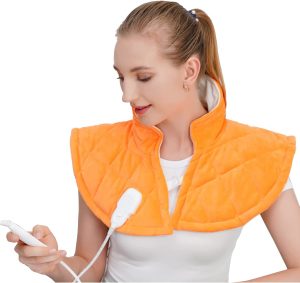 Amongst the best heating pads you should opt for to alleviate pain, this pick from Nightly Good Dream has built-in Carbon Fiber to emit far infrared rays. The stream of heat delivered by the weighted heating pad can penetrate the body tissue to help relieve pain temporarily from menstrual cramps and any muscle pain alike. It offers 6 heat settings to allow for a personalized heat therapy, has an built-in advanced overheat protection system and an automatic safety shut off timer. We love that the flannel heated neck pad is made of skin-friendly premium microplush for heat preservation and added comfort, and filled with evenly dispersed microglass beads to fit your neck and shoulders. 
Weighted heating pad for neck and shoulder pain relief.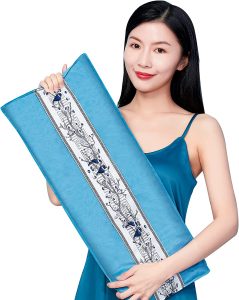 The AXT hot pack contains sea salt with strong hygroscopicity, permeability, and heat preservation, and when applied on body parts, they warm up local tissues of the body and promote metabolism. It offers a 3-gear time control and a 9-speed intelligent temperature control ranging from 30-60 degrees that's easily adjustable. Versatile and flexible, the hot pack conforms to virtually all parts of your body: neck, shoulders, back, arms, leg, ankle, and knee to deliver a calming heat and relieve any pain you might be experiencing. 
Multifunctional hot pack with sea salt for natural pain relief.
8. UTK Red Light Therapy Belt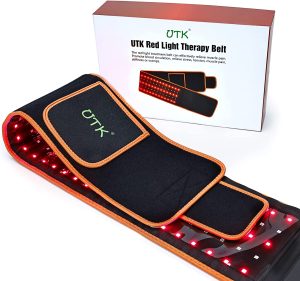 One of the best heating pads that can be worn as a belt, this pick from UTK comes with a multi-gear adjustment—5 power intensities and time settings—for users to personalize their therapy according to their own state. Integrating both red and infrared red light therapy, this special belt stimulates the body's natural process to generate new proteins and cells, as well as relieve pain and inflammation. This portable therapy belt can be connected to a power bank, making it incredibly easy to use anytime and anywhere. 
Red and infrared light therapy belt.
9. Aukfa XXXL Heating Pad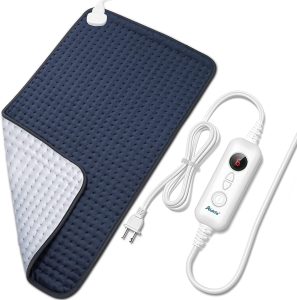 The Aukfa king size heating pad is able to keep you warm and cozy all the time. The fast heating technology heats up in mere seconds and maintains consistent heat, aiding you in soothing sore muscles, muscle aches, arthritic pain, and stiff joints. Made of firm micro plush fibers, this deluxe heat pad comes with 6 heat settings that allow you to customize the level of intensity you desire to address your concerns. We love that it has a two-hour auto-off timer to help you conserve energy and prevents excessive heating for safety.
Large electric heating pad for muscle ache soothing.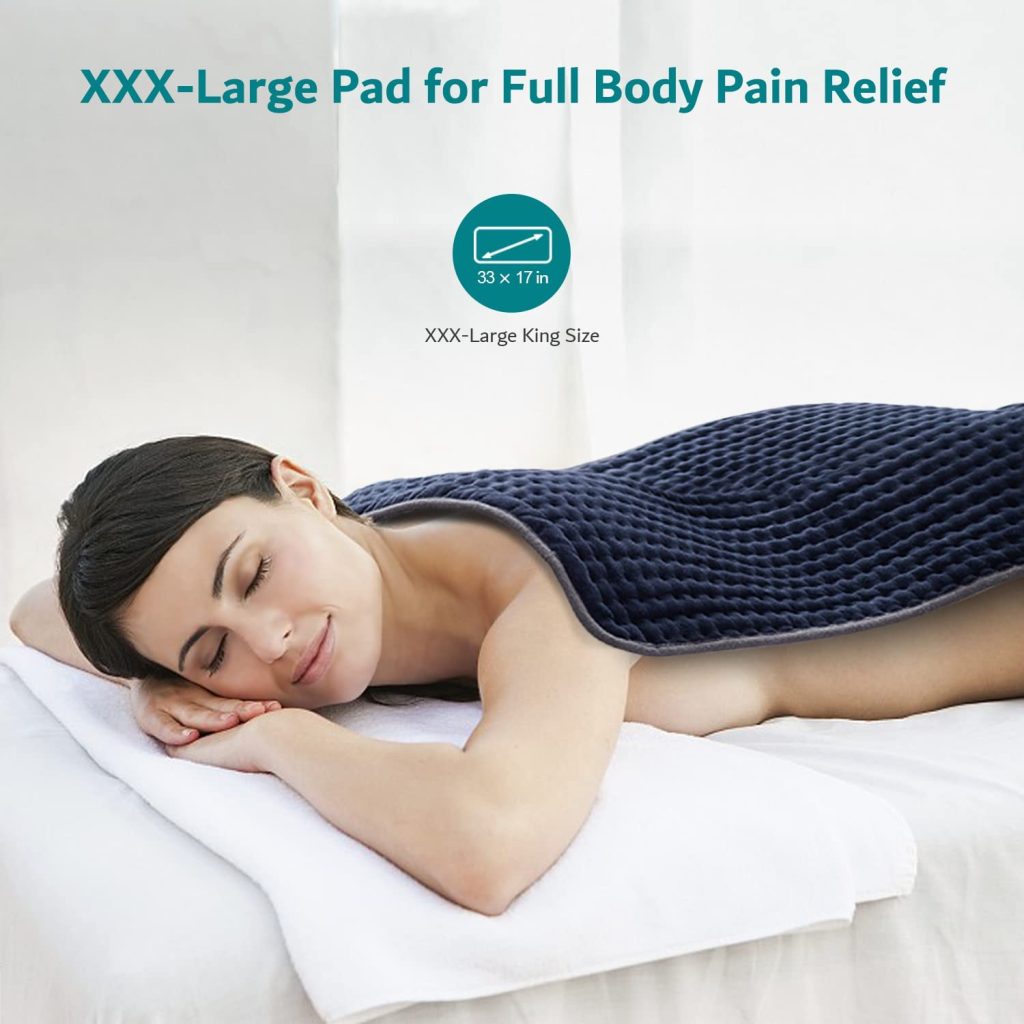 10. BodyMed Digital Moist Heating Pad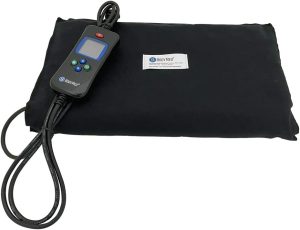 One of the best heating pads designed for multiple applications, this pick from BodyMed includes a soft fleece cover and an instruction manual. It offers temporary pain relief associated with muscle strains and sprains, joint pain, and inflammation. If you wish to enjoy its moist therapy, you'll be glad to know that it requires no water, but instead, produces its own moisture using the humidity in the air. Most importantly, this user-friendly model comes with easy-to-read LCD controls for you to adjust the temperature and time, and a temperature lock to prevent unintended touching of the controls during treatment. 
Digital moist heating pad for temporary pain relief.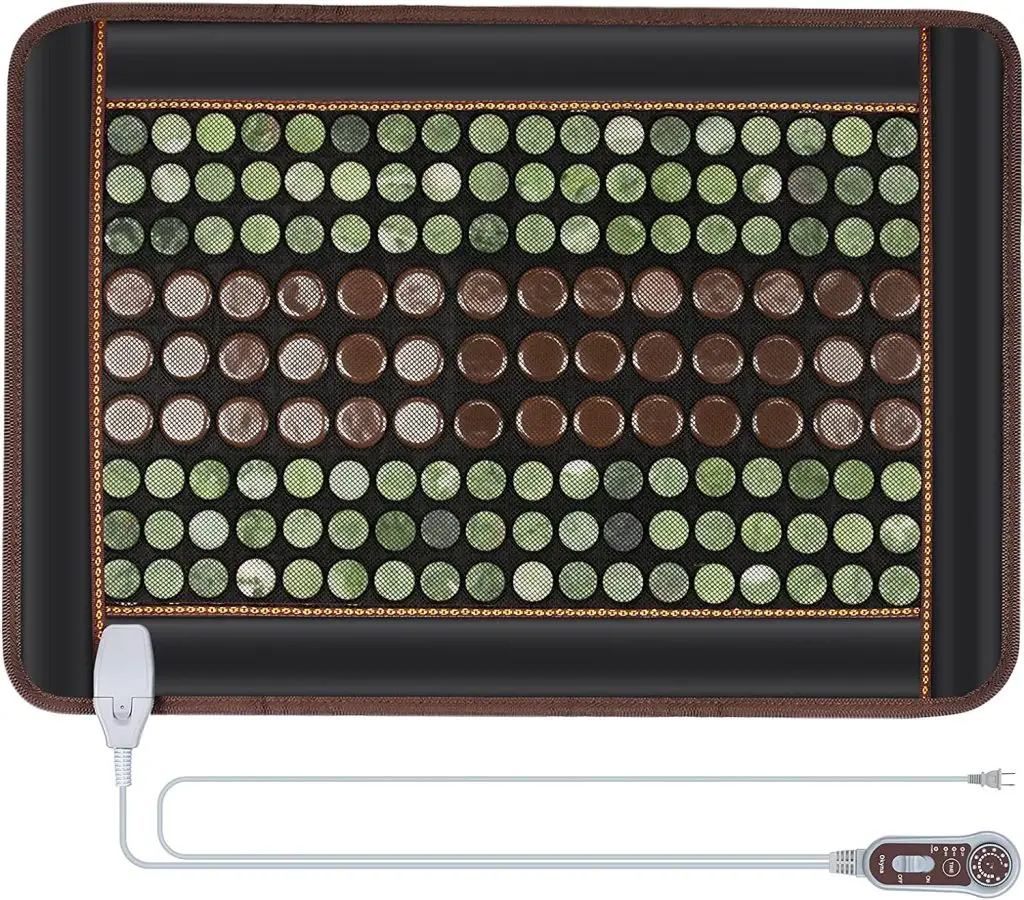 Okyna Far Infrared Heating Pad
This best heating pad comes in a large size to cover a bigger surface area and comes with 9 heat levels you can adjust using the digital controller. Plus, you can set the timer to shut off automatically (up to six hours). We love that the heating pad only takes 10 minutes to heat up and the far infrared energy to build up in the stones.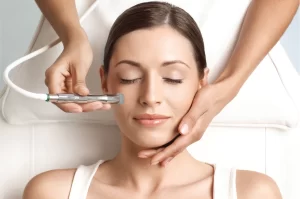 Skin Care
Editor's Choice Microderm Glo Mini Diamond Microdermabrasion and Suction Tool Latest price 2nd Best Choice
Read More
Subscribe to our newsletter